Bucks Group Breakfast
Bucks parties are pretty much synonmous with having a big night out on the town and getting out of bed the next morning is never easy. But before you shove a pillow over your head, roll over and groan – hear us out! We promise this group brekkie deal will make it just a smidge easier. 
A group breakfast is the best (who are we kidding – the only) reason to kick start your morning after. You don't need to wake up with the sparrow's fart, Wicked Bucks understand that some sleep still is important. We can arrange your group breakfast for a time best suited to you. 
There is also no better way to debrief your night than with a yarn over breakfast. If the boys aren't willing to spill the beans, you'll be able to work it out based on their appearance. You won't need to worry about being judged for rocking up in last night's shirt either because strength comes in numbers. 
We can cater to every budget, taste bud and interest to make sure you receieve exactly what you're craving. Whether it's a big fry up, a fresh green juice, the strongest coffee on offer or a plate of maple syrup waffles, we can make it happen. All you need to do is round up the lads and we'll take care of the rest.
Experience Overview
Private Table Reserved for your Group
Booking at a nice Restaruant for Breakfast
Great breakfast specials
Ideal for large groups
Enquire Now
5 Reasons to do a Bucks Group Breakfast
The morning after debrief is almost the best part of a night out. Whether you got so drunk you can't remember it, you live snapchatted the entire night or you just spent the evening taking the piss out of your drunken mates, there will be plenty to laugh about. 
A big cook up is the perfect hangover cure. We've got bacon, eggs, a few cheeky hashbrowns and even a strong cuppa coffee tee-d up just for you. Don't worry, you can thank us later.
Every man has got to eat. Why not make an event of it and share the meal with your buddies. It'll make rolling out of bed all the better.
Once you've got some food in the belly, some caffeine in some system and you've debriefed last night, you'll be roaring to go for another epic day.
Looking for a hair of the dog morning? We can turn a blind eye to those cold beers you're sneaking in the corner.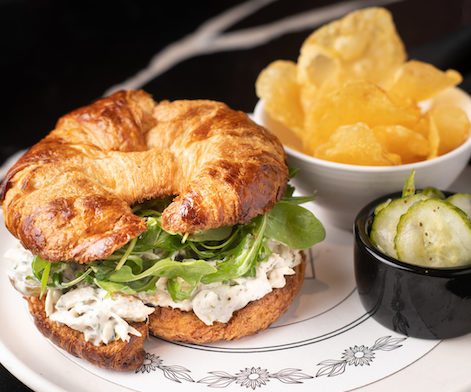 Making the most of your Bucks Group Breakfast
Wherever you choose to celebrate your Bucks Party, we can make this happen. Whether it's by the iconic Sydney coastline, nestled in a Melbourne laneway or at a surf club overlooking the Gold Coast skyline – we have an option for you. 
Bring the whole gang, or just have something with your closest buddies before everyone else rolls out of bed. You can use the morning to talk about the big day, to reminisce on the good old days or to dream about the epic days to come. 
There is no need to stress about finding the perfect location either – we've got you covered. We've pretty much eaten our way around every destination to find the best joints on offer. All you need to do is let us know what gets your taste buds tingling and we'll make it happen. There may not be too many moments you remember in complete clarity from your Bucks Party, so don't let this opportunity pass up.