Clay Shooting Dunedin
Experience the rush of snagging your target, trying new positions and shooting out a full load. No, we're not talking about your Friday night after leaving the pub. Wicked Bucks Clay Shooting in Dunedin is an opportunity to channel your inner action hero and pretend you've been cast into the latest James Bond blockbuster.
Since the dawn of time, boys and their toys have remained a match made in heaven. We get it. There is just something about being in control and feeling the adrenaline of playing with a new gadget – and guns are no exception. Clay Shooting in Dunedin is a chance to get your fix of toy time surrounded by all your closest mates. Fully armed with a shotgun and stocked up with ammo, you and the lads will be let loose on the shooting field. After a quick safety briefing from the on-site shooting pros, the light will flash green, and the targets will start flying.
Dozens of targets will pop up in all different locations, testing your agility, reaction time and aim. Don't get too cocky, though because that's just the warm-up. After a few rounds to get the hang of these powerful weapons, the real fun begins. We're talking 20 rounds of competition, stacks of targets flying at different speeds, directions and heights, as well as the banter from your mates that think they're budding professionals.
If you really want to step it up and channel your inner competitive streak, why not put your money where your mouth is and show the boys what you're really made of. Once you've spent your ammo, you can retreat to the clubhouse to collect your winning from the others or drown your sorrows in an ice-cold beer. Whether you win or lose, it's an action-packed day to remember. 
Experience Overview
Explosive experience
Bang for your Buck
Shotgun handling and firing techniques
Gun selection and fitting
Private coaching
Are you a sharp shooter?
Fun competitions
Get a Quote
Call for Info
Reasons to go Clay Shooting in Dunedin
The action-packed fun of clay shooting isn't for the faint hearted. It's loud, it's boisterous and it'll bring out the testosterone in the group. Clay shooting is probably not an activity that your Missus would be keen on trying out, so there is no better time to tick it off your bucket list than on an escape with the boys. 
Never picked up a gun before? You would be surprised how many guys are in the same boat as you. Our instructors are some of the most experienced and patient teachers on offer, and are dedicated to ensuring you actually hit something. 
After an epic arvo on the shooting range, the gang's vibe will be absolutely peaking. When you're yahooing, throwing banter and soaking in the adrenaline rush, you'll be amped and ready to hit the town. Whether you're celebrating a win or drowning your sorrow, Clay Shooting sets the tone for an epic night to follow. 
Wicked Bucks will deck you out with all the gear, so that you'll look the part even if you have no idea what you're doing. Fully armed with a shotgun, stocked with ammo and donning a nifty pair of headphones, you'll be a fashion icon. 
A dose of healthy competition is the best way to bond. If you've got a mixed group of party goers and you're looking to bring everyone together, Clay Shooting is the perfect option for you.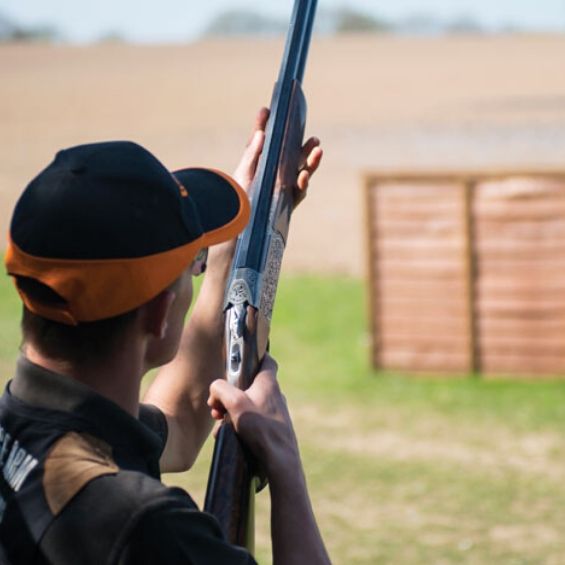 Making the most of Clay Shooting Dunedin
Bucks Parties come in all shapes and sizes. Sometimes it's a night at the pub with a couple of mates, other times it is a full-scale production in Vegas with a baby, a tiger and Mike Tyson (okay, that might only happen in movies but still!). While there is an endless list of options to choose from, the perfect celebrations involve a few key features – delicious food, tasty bevvies and epic activities. Struggling to think of somewhere that offers all three? You've obviously never visited Dunedin.
This south island destination is the unexpected gem of New Zealand, offering a hub for just about everything you could think of. It's the type of place where untouched nature meets a bustling CBD, and you can easily lose track of time. Start the morning with a refreshing dip in the glistening sea waters before hiking through the dense forest and finishing the day at a local winery tasting. Once the sun goes down, locals and travellers flock to the abundance of bars, restaurants and clubs. The lively community and younger demographic means every night is a party night. Sound like it's up your alley?
Dunedin may be a little-known secret for now, but it won't stay that way for long. Let Wicked Bucks show you where the magic happens and give the man of the hour an experience to remember.