Seal Safari Wellington Stag Party Ideas
We've got it just the way you like it. A tour into the depths of an unkempt wilderness; for an awe-inspiring experience. We don't like to finish early either.  The Seal Coast Safari is three hours in the back of a classic 4WD for the ultimate Kiwi ride. Hop in boys, this will be the ride of a lifetime. The three hour safari through Seal Coast takes you over Wellington's Peak – Hawkins Hill – and jumps, bumps and rattles down towards the coast line, where you'll be met by more than 100 fur seals.
Like all good experiences, this isn't just about the final destination – it's about the journey you take to get there. On this off-roading route you'll pass a luxury dog hotel, a radar station which controls the Wellington Airport traffic, one of the city's last working sheep stations, the imposing yet somewhat majestic wind turbines and the most picturesque views this city has on offer. Ideal for bucks party groups who are wanting to something a little left field of the traditional bucks party activities.
Experience Overview
3 Hours of 4WD
Greeted by hundreds of Seals
Back to nature experience
Unique bucks activity
Get a Quote
Call for Info
5 Reasons to do a Seal Safari in Wellington
This isn't just sightseeing tour. You'll also learn about the history of the area and it's wildlife the the experienced and long-term local resident, tour guide. How's that for multi-tasking?!
Wellington is no New York city but it's still New Zealand's capital. Having a relatively built up and concentrated CBD means there are plenty of locations hard to access without a 4WD or someone to direct you through the back roads. This rugged and exciting ride will take you to places you would otherwise miss out on.
There are seals waiting for you at the end of this tour. Like real life seals!? If that's not a major selling point, we're not sure what is.  
The Seal Safari Tour is no walk in the park. True to New Zealand's adrenaline junkie reputation, the ride down hill on the coast side is known to be a little hairy (basically it's a single track with sheer drops on one side). This bumpy ride will have you sitting on the edge of your seat, gripping on for dear life, but screaming for more when you reach the bottom in one piece.
These views are on point. To call them picturesque would feel like an insult. There really is no way to describe the outlook you'll get from the top of Hawkins Hill. It's worth the price of the trip alone.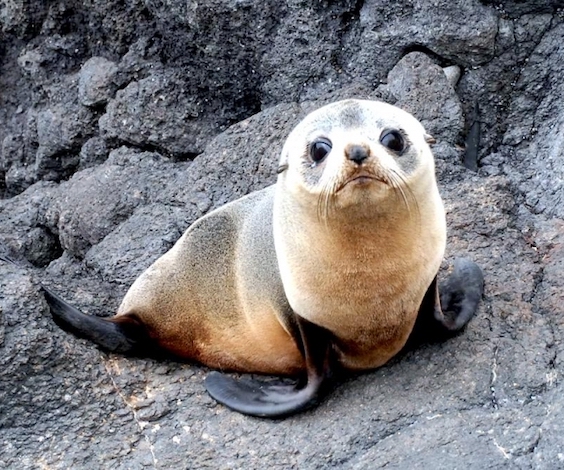 Making the most of your Seal Safari in Wellington
Wellington is no joke. New Zealand's capital city calls itself the coolest capital in the world and we think that title is pretty on point. Packed with vibrant bars,great coffee spots, vintage shops, quirky independent retailers and an array of drool-inducing restaurants, Wellington boasts a thriving nightlife every night of the week. Whatever type of joint you're looking for, you'll find a venue that offers all that – and more! You might wonder how all the Wellingtonians managed to look so toned when they're constantly tempted with amazing food and drinks. Most of them probably credit the city's hilly terrain.
The best way to see Wellington is all it's glory is the climb to one of the hilltop vantage points and soak in the 360 degree views of the city and the coast. If you're more of an activities man, we've got you covered too. Wicked Bucks has scouted the city and rounded up a list of the top offerings. We've made sure we've included something for everyone. Now that we've done all the hard work, all you need to do is round up the boys, pack your bags and say hello to the party of a lifetime.  There are some great bucks party specials you can take advantage of not mention the extensive range of bucks party accommodation in Wellington.