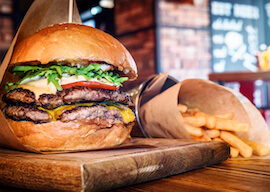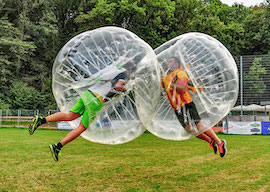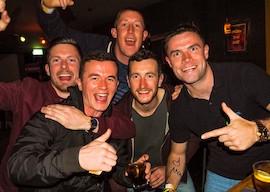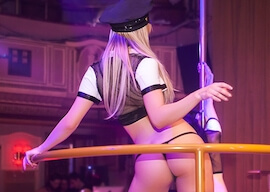 What's Included
Airport Transfers
2 Nights Dorm Style Accommodation
Bubble Soccer
Archery Combat
Party Boat Cruise
Topless Waitresses
Strip Show
Big Night Out Pub Crawl
Group Dinner + Drink
Strip Club Entry
Detailed Bucks Itinerary
Personal Event Planner
Package Overview
This Bucks party package highlights some of the best adrenaline-filled activities on both land and sea! With 2 nights' accommodation, you and your Buck are sure to have a jam-packed adventure in the playground capital of the world. Land activities include bubble soccer and archery combat, both designed to bring out the big kid in all of us! We then set sail on one of Queenstown's best party boat cruises! On board, you will be presented with a strip show performed by beautiful girls, and your drinks will be served on a silver platter by topless waitresses. Finally, it's into the night we go! Set off with one of Queenstown's greatest pub crawls. To finish up, no Bucks package is complete without a visit to the strip club!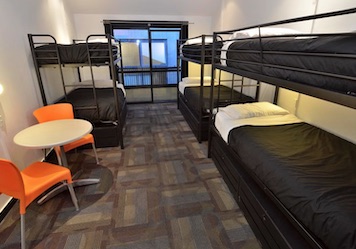 2 Nights Accommodation
Located on the most popular street in Queenstown, everything you need is all under one roof! Go out and make memories with your mates, knowing that you have a cosy room to come back to at the end of your adventure!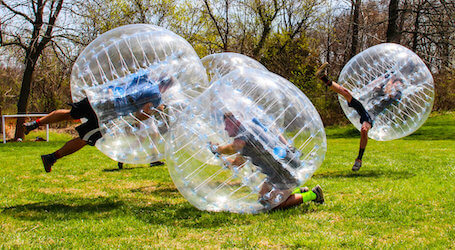 Bubble Soccer + Archery Combat
As you and the guys are suited up in these inflatable zorb-like balls, scoring goals will be nearly impossible – but it's not like you will notice as you will be in hysterics from the amount of laughter this new craze generates. Whether you work as a team or aim to knock everyone over, bubble soccer is a fun and energetic game sure to settle some goals! Then if that wasn't enough, you can take your fight for victory to another battlefield of the intense and enjoyable game of Archery Combat.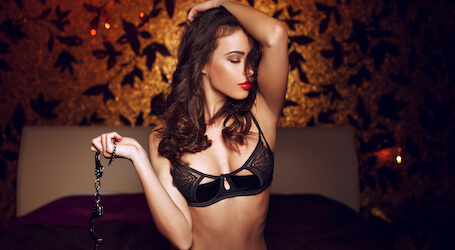 Party Boat Cruise + Topless Waitresses+ Strip Show
Welcome aboard the number one party boat cruise in Queenstown! This 70's style party boat will surely get the boys dancing with music, food and beer! What could be better than cruising around on a boat with your mates? Well, how about including some topless girls serving drinks and an exclusive strip show with a little extra something included for your Buck?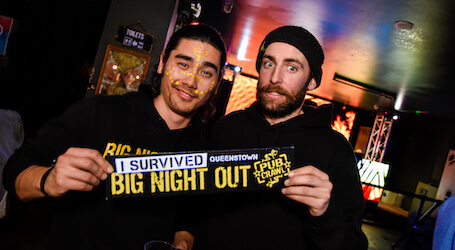 Big Night Out Pub Crawl
You and your Buck will also gain privileged access to Queenstown's greatest party! The Big Night Out Pub Crawl gains you access to some of Queenstown's best pubs, clubs, bars and nightclubs, all in one night of amazing fun!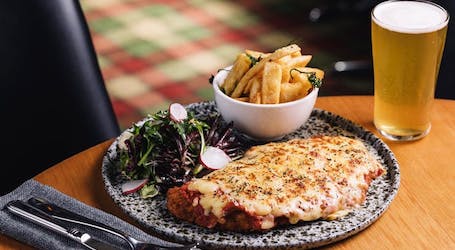 Group Dinner + Drink
Sit back and chill while listening to some beats, and you grab a bite to eat at this local bar. The food here is deliciously mouth-watering – your taste buds won't know what hit them!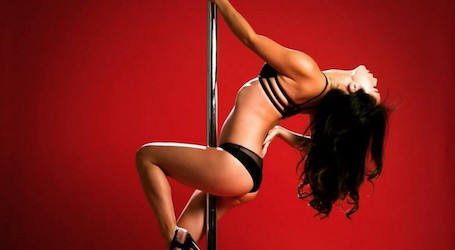 Strip Club Entry
It's clear that no Bucks party is complete without a visit to an exclusive gentlemen's club! We've sourced out Queenstown's number-one strip club to ensure that there is no shortage of gorgeous ladies to gaze at at this Queenstown bucks party!
Please Enter Your Details To Get A Quote