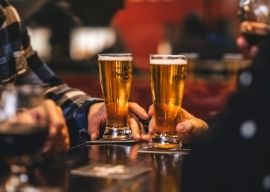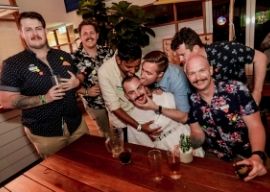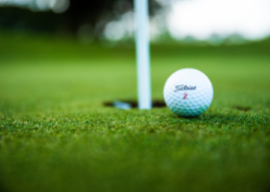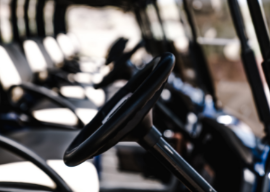 What's Included
1 x Nights Backpackers accommodation
9 Holes Golf
Golf Club & Cart Included
Dinner & Drinks
Entry to bar and bar tab
Personal event planner
Detailed stag itinerary
Package Overview
The secret to throwing the perfect bucks party in Wanaka is to combine all things awesome into one, and you can bet we've already put it all together for you. We're talking an epic session on the green with the lads, bucketloads of beer to celebrate your triumph, a delicious dinner to refuel the system and all the after-dark vibes of a groovy bar.
Your personal event planner will put together a detailed Buck's itinerary to ensure that you can get everybody to the right place at the right time. Naturally, we've also gone the extra mile to arrange the perfect place to rest your head at the end of the night. You can thank us later. So, without further ado, this is what you can expect from "Dude, where's my par?".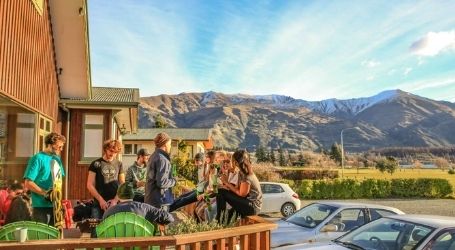 Accommodation
No action-packed schedule of fun is complete until you've lined up the right accommodation. Dude, where's my par? includes a night of accommodation at our absolute favourite hostel in Wanaka. And from the minute you walk through the door, you'll understand why we love it so much. This venue is where Kiwis and international travellers head when planning a getaway to the riverside town, so you can rest assured that it offers all the extras you need for an ultra-comfortable stay. The beauty of staying in a hostel rather than a hotel is that you've got much more space to spread out and plenty of common space to spend quality time with your mates. The hostel has a selection of different rooms, so options are available to suit groups of all sizes. The on-site team is already waiting patiently to share all their favourite local tips and hidden gems, so you're guaranteed a once-in-a-lifetime experience while in Wanaka.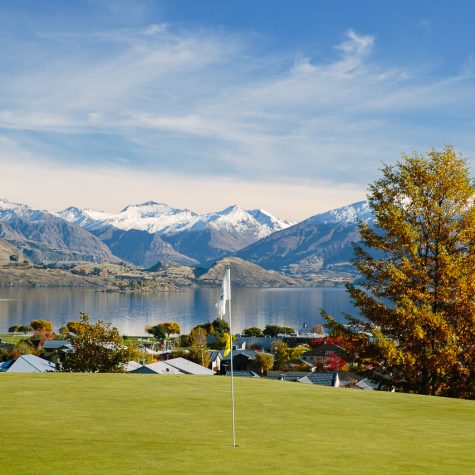 Wanaka Golf Club
The first stop on your itinerary is a special treat for everyone in the group – Wanaka Golf Club. Whether you're a budding Tiger Woods or you don't know the difference between a club and a driver, you'll still be able to appreciate this place. The picturesque course is surrounded by mountains and overlooks Lake Wanaka, which is enough reason for a visit in itself. If you can manage to drag your attention away from the view for long enough, you'll discover the greens are probably among some of the best you've ever tested. There are also coaching lessons available for the group's rookies; of course, the 19th hole is always serving up ice-cold bevvies to celebrate your win or drown your losses. Your package includes club and cart hire for nine holes of golf.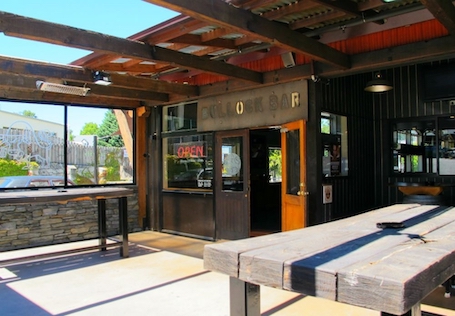 Dinner & Drinks Package
Next up is a beer-loving bucks dream, where beer isn't just a crowd favourite drink – it's a way of life. This iconic and classic Kiwi pub is overflowing with colourful local characters and friendly bar staff. The expert bartenders have managed to conjure up the most extensive beer range in the entire town so that you can wet your whistle on a killer range of local and international varieties. If you're not much of a beer fan (what is wrong with you?!), you can take your pick from the selection of wines, spirits and cocktails on offer too. The menu includes all the traditional picks and a few creative mixtures too! But it's not just great drinks that they're serving up. This bar also boasts an incredibly popular grill and restaurant, with a seasonally rotating menu of all the pub classics. Just when you thought it couldn't get any better, they've also got pool tables, dart boards, giant Jenga, gaming machines and 16 big-screen TVs showing all the major sports all day long. No need to pinch yourself – this is reality, not a dream!!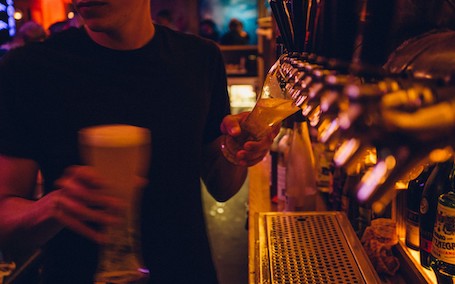 Bar Entry & Bar Tab
After a full day out on the greens and a beer session fit for a king, your final stop of the day is at Wanaka's premium wine, craft beer and spirit bar. The team behind this venue has brought together the best of the region's produce and the world's best drinks to deliver an incomparable experience. To help wind down for the day's action, you'll be served a complimentary drink on arrival before you start relaxing to the tunes of an acoustic artist, vinyl DJ or live band. The gigs at this place are known for being some of the biggest and best in the region, so you won't want to miss out seriously. Kick back with a classic cocktail in one hand, a selection of tapas spread in front of you and your best buddies by your side – this is as good as it gets!
Please Enter Your Details To Get A Quote