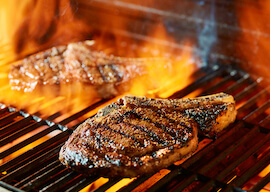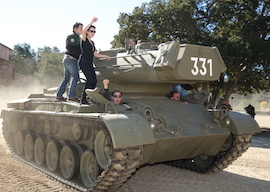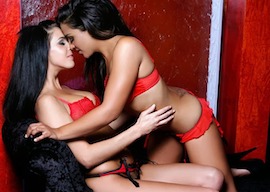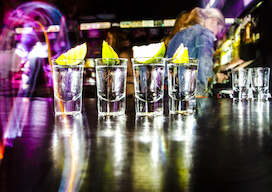 What's Included
Army Tank driver experience
Return Transfers from Surfers Paradise
Private Sit Down Dinner + Drink package
Wicked drinks package
Gorgeous Bikini waitress (2hrs)
Detailed Bucks Itinerary
Personal Event Planner
Package Overview
Think you've got a sweet set of wheels in the driveway? Sorry mate, nothing will outdo this ride! Get ready, because it's time to give your mate the chance to roll along in a legitimate army tank! Punch the throttle in this war machine and get some sweet pictures, before enjoying a gourmet dinner and drinks package and the company of two stunning Wicked Bikini Babes. We can guarantee that your Buck hasn't had a day like this one before!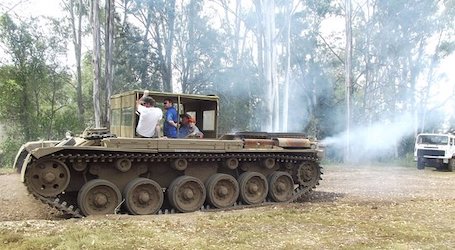 Tank Ride
Let's count the numbers: One V12 engine. Thirty-five tons of reinforced steel. One hour, and one lucky Buck! No one will be outdoing you in this authentic Centurian tank, a veteran of the Vietnam War, and one of the workhorses of the military world. Converted in to a training tank, this unit is highly manoeuvrable, brings a sweet communications system, and can host 8 people in its cabin. Get ready to feel like General Patton! Forward! This also includes return door to door service!
Read More: Army Tank Ride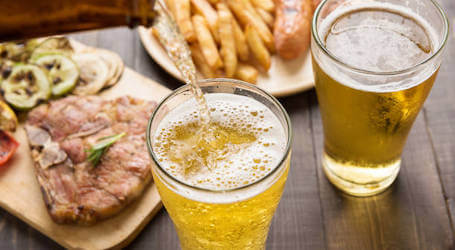 Dinner & Drinks
Get your night started properly! Your dinner venue is set in one of Surfers Paradise's most iconic locations. Get served up with some outstanding food, wash it down with a few cheeky ones, and set a base for a terrific night on the town. This is a great way to start the night off so you don't lose anyone………unless you want too!
Read More: Bucks Dinner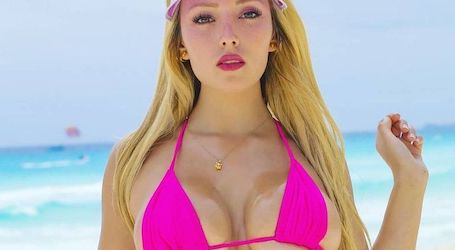 Bikini Waitress
You deserve to be treated properly on your Bucks night. That's why we at Wicked Bucks have recruited a bit of help. Your Bikini or Lingerie waitress are here to wait upon your every need – and look good doing so. They aren't here to be wallflowers, either – these girls are active participants, and will be a strong addition to the crew!
Read More: Gold Coast Bikini Waitress
Get a Quote