We get it. You're a man of style and taste, and you know exactly what you want. And when you're on the Gold Coast, you want a top-quality strip club. Not just any strip joint, but one of the very finest. A place where the girls are hot, the drinks are flowing, the surroundings are classy, the atmosphere is fun and the value you get makes splashing out and splurging a little money worth it. You want a strip club that is going to enhance your buddy's buck's party and make it one you'll all remember and discuss.
There are many reasons why the Gold Coast is a popular tourist destination in Queensland. It's well known for its beautiful beaches, its surfing, its shopping, its theme parks and its quirky tourist attractions (been to Ripley's Believe It Or Not?). It also has a reputation for its frequently wild, exciting and sometimes raunchy nightlife, which is mostly in Surfers Paradise around Cavill Avenue and 'the Glitter Strip'. Surfers Paradise has nightlife to suit anyone no matter what their flavour of night out with a selection of clubs offering loud music, live bands, cocktails, dancing and countless other varieties of wicked fun.
That includes strip clubs, which are just about as wickedly fun as you can get. Here are a few of the Gold Coast's best to get you started. This is only the beginning of what you can get up to on the Gold Coast. What you do with the rest of your bachelor's party weekend is up to you.  Be sure to get in touch with the Wicked bucks team for VIP Strip Club Access.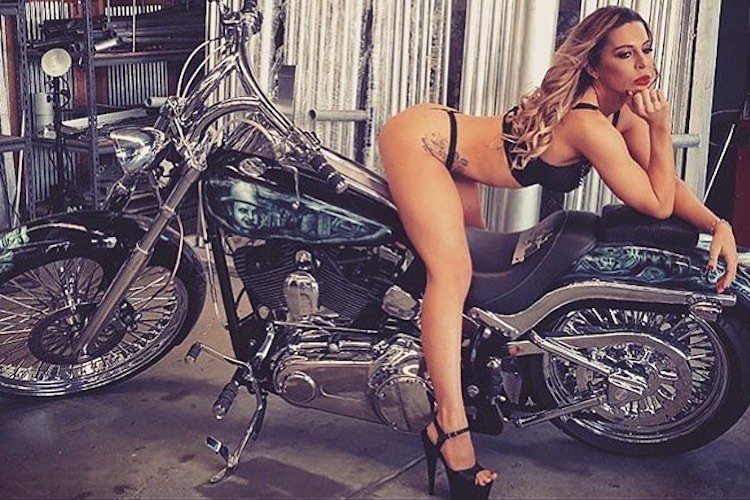 Source: Hollywood Showgirls Facebook
19 Orchid Ave, Surfers Paradise
Take a wander down Orchid Avenue, a strip in the middle of Surfers Paradise that's lined with palm trees and high buildings. There you'll find Hollywood Showgirls, which describes itself as "Australia's hottest gentleman's club" featuring "Australia's most beautiful women". This swanky gentleman's club in the heart of the Gold Coast is one of the finest destinations to try if you crave luxury and elegance. The moment you step inside, you'll find yourself in the Grand Entrance, which has marble tiling at your feet and Egyptian silk on the roof overhead. Elsewhere there's the Main Stage, with its two-storey waterfall and velvet curtains. Then there's the Top Floor VIP area, which has comfortable leather chairs overlooking the main stage. There are private booths sectioned off with red rope where you can enjoy your own private party. Not to mention the Million Dollar Lap Room, which truly lives up to its name for comfort and style.
As you sit back on your comfortable chair with your favourite variety of drink, that's when it's time to enjoy the lovely ladies. Hollywood Showgirls offers more penthouse pets than any other club in the southern hemisphere. That means girls who've been on the cover of Penthouse and were either named Pet of the Month or Pet of the Year. We told you that you'd get value in this place!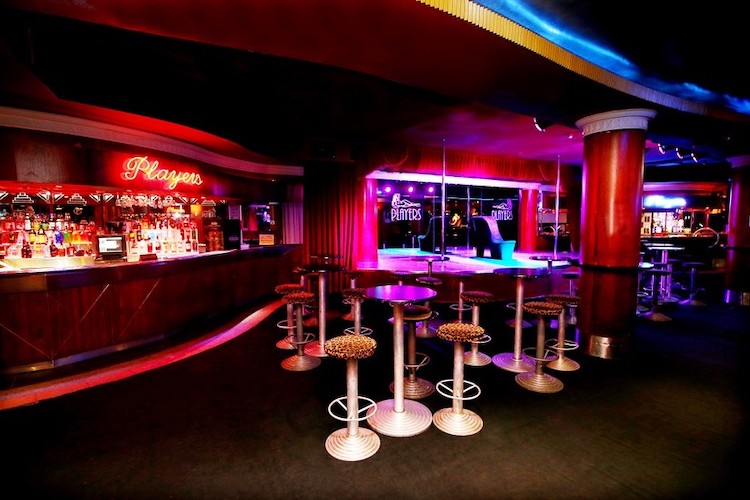 Source: Players Showgirls Facebook 
18 Orchid Ave, Surfers Paradise
A Surfers Paradise institution, this much-loved club offers adult entertainment seven nights a week, and its selection of delights includes stripping and pole dancing. It may look pretty low-key and inconspicuous from the outside, but wander into this venue and you'll find yourself in a brightly coloured environment lit up in sexy neon lights. With a well-stocked bar on hand to serve you your favourite drink of choice, this intimately-sized venue is about to get a stack more intimate when one of the sexy ladies offers you a lap dance. Remember you're on the Gold Coast, so the girls are already guaranteed to be very, very sexy.
Watch a stage show with some delightful pole dancing or get a lap dance, all while sitting back sipping your drink and enjoying the dimly lit, sexy Gold Coast atmosphere. And if you need proof about just how gorgeous these babes are, check out the Players Showgirls Instagram account. Then gather up your bachelor's party crew, including your buck who's celebrating his last weekend as a single man, and get a first-class taste of why the Gold Coast adores this place.
Source: Toybox Gentlemen's Club Facebook
3094 Surfers Paradise Blvd, Surfers Paradise
The Showgirls brand certainly has a richly deserved reputation for high-quality gentleman's clubs. This cosy little venue is a bit out of the way of the bustle of Cavill Avenue, instead located along Surfers Paradise Boulevard. Like the name suggests, Toybox is a playful place. The kind of place that wants you to remember that just because you're a grown man now doesn't mean you can't still have a little fun. That's why on top of watching the girls strip off, lap dance or pole dance you can kick back and play a game of pool with the boys.
If you want to take your bachelor's party away from Cavill Avenue and to a quieter part of town where the girls are just as sexy and there's just as much decadence and fun, Toybox is a good place to take the lads out to play. If you need more encouragement, just take a look at their Instagram or Facebook page.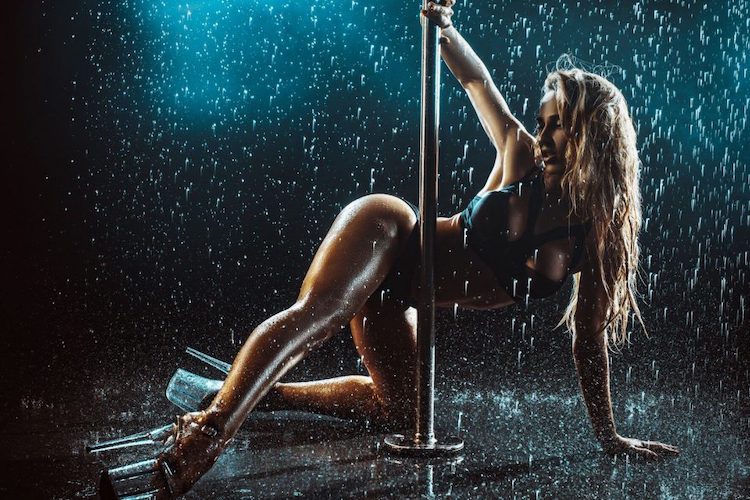 Source: Manhattan Club Showgirls 
15 Wharf Street, Tweed Heads
If you really want to take the party to a quieter location but still want to enjoy the gorgeous girls that the Coast is famous for, try Manhattan Club Showgirls in Tweed Heads. Describing itself as a "hybrid" adult entertainment venue, it offers a wide selection of titillating burlesque-style entertainment. There are expertly choreographed raunchy stage shows and encounters featuring exotic dancers executing bold and sexy moves. These girls are also very talented dancers and you'll be blown away by their skills and the way they move their bodies.
This club offers a selection of themed shows including Wild West, Grand Prix Girls, Roller Girl and Cheer Leader. For a slightly more out-of-the-way location that delivers big time on class and quality, this one is a fine pick for your bachelor's party. Enjoy.