Darwin, located in the Northern Territory of Australia, is known for its hot weather, national parks, lively nightlife, multiculturalism,  and more. It is home to beautiful national parks, wild reserves, waterfalls, and stunning landscapes.
If you're planning a bucks party, Darwin is a great place to do it. There are many great outdoor activities to do in Darwin, especially if you're going with a group of guys who love outdoor adventures.
Darwin is an excellent place to plan a bucks party because of its laid back, party vibe and countless outdoor activities. Here are five outdoor activities to plan in Darwin for a bucks party.
5 Best Outdoor Activities in Darwin
1. Crocodile Cruise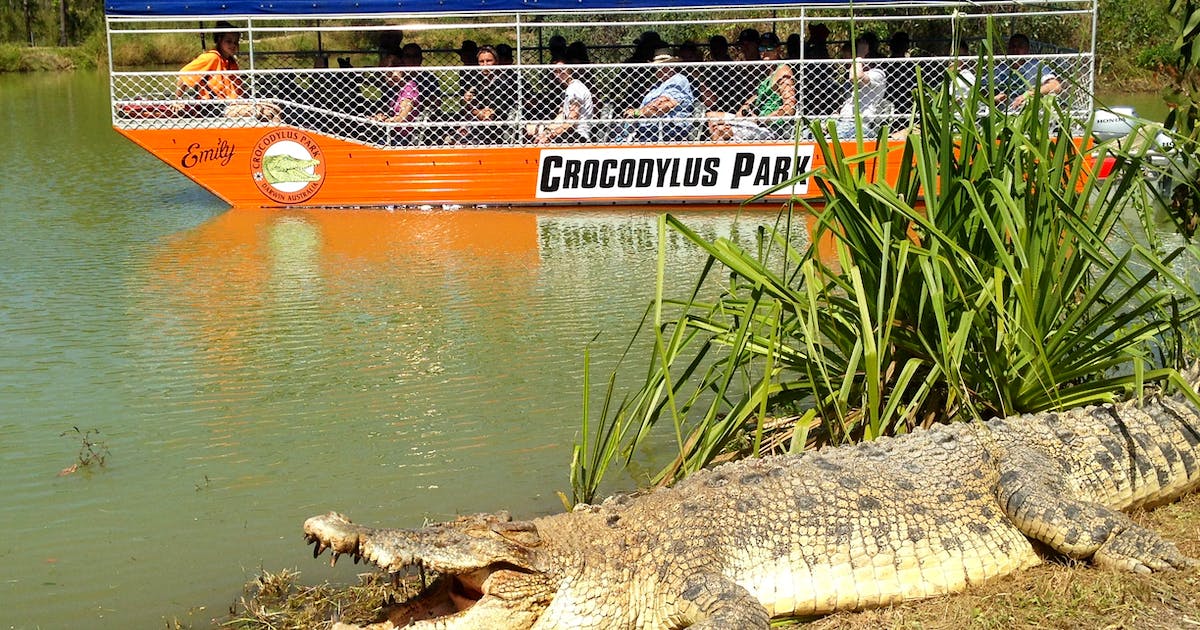 Darwin has a large population of saltwater crocodiles, making crocodile cruises a very popular activity for tourists to take part in when visiting Darwin. A crocodile cruise is fun, exhilarating, and sure to get your adrenaline pumping as you explore the Northern Territory's saltwater crocodile population. 
Darwin offers a large number of crocodile cruises. Each cruise has its own experts and guides who take guests along the water and provide information about crocodiles. Whether you're interested in seeing crocodiles jump out of the water, enjoying a wildlife experience, or if you just want to learn more about crocodiles, a crocodile cruise is sure to give you and your mates a fun, adrenaline-pumping good time.
There are many popular crocodile cruise companies in Darwin, including Darwin Harbour Cruises and Jumping Crocodile Cruises.
2. National Parks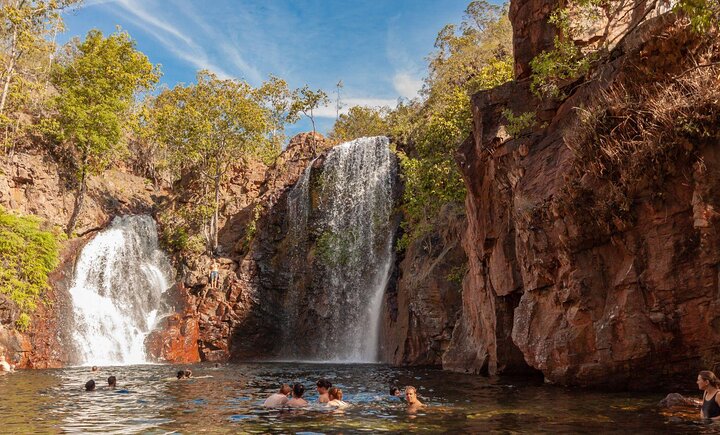 Darwin has a wide range of national parks to explore, so if you and your group of friends are looking for more of an adventure and want to experience all that the Darwin outdoors has to offer, visiting a national park is a great way to do it. The national parks in Darwin have countless beautiful waterfalls, wildlife, wetlands, sandstone escarpments, woodlands, termite mounds, monsoon forests, and more.
Some of the most notable national parks in and around Darwin include:
3. Surfing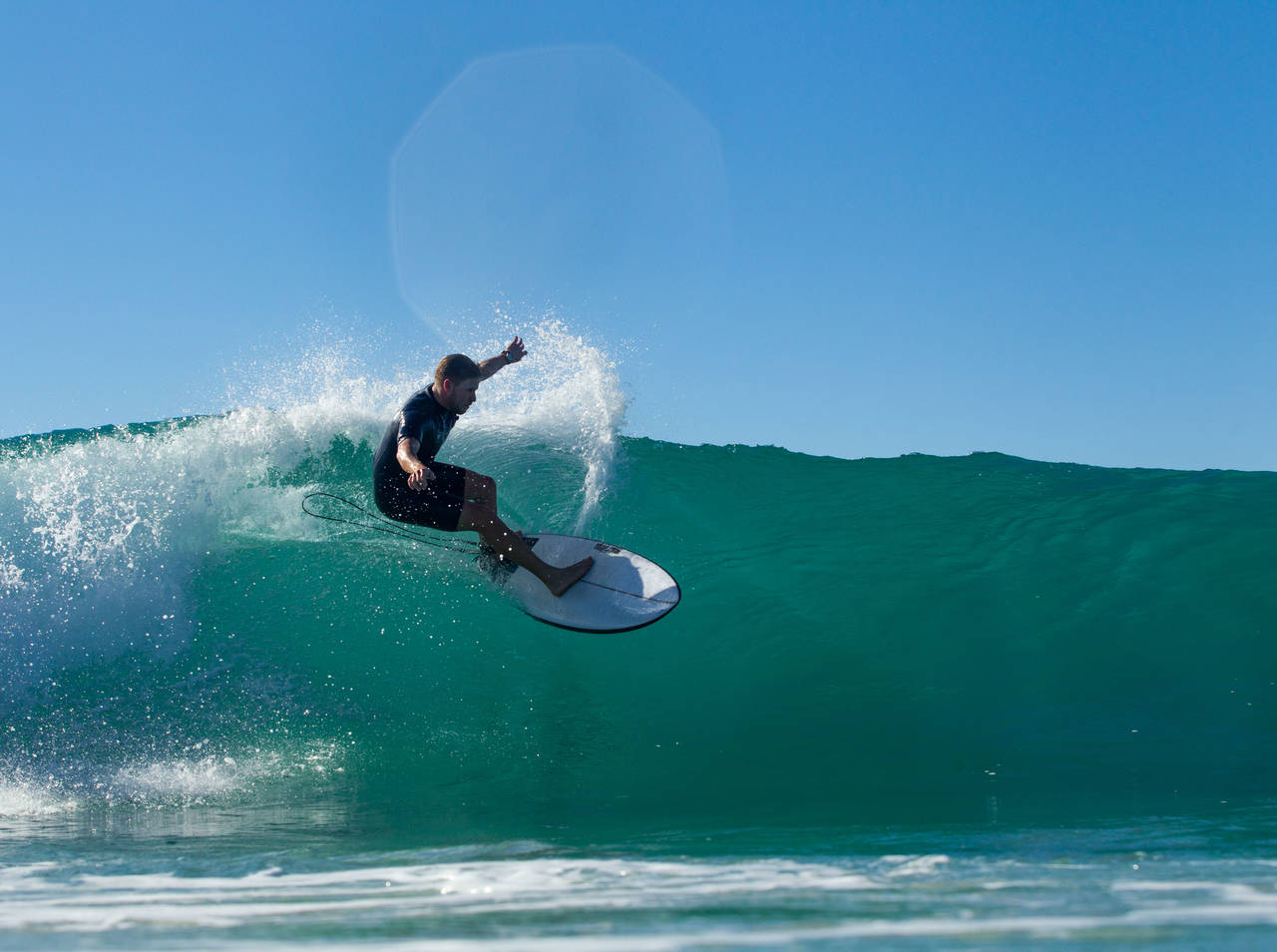 Darwin is home to many beaches that you can take advantage of if you and your friends are surfers. If you're looking for some great places to surf during your bucks party in Darwin, there are many beaches that you can explore and enjoy a good surf, whether you're a beginner or intermediate. 
Some good surf spots in Darwin include:
4. Mountain Biking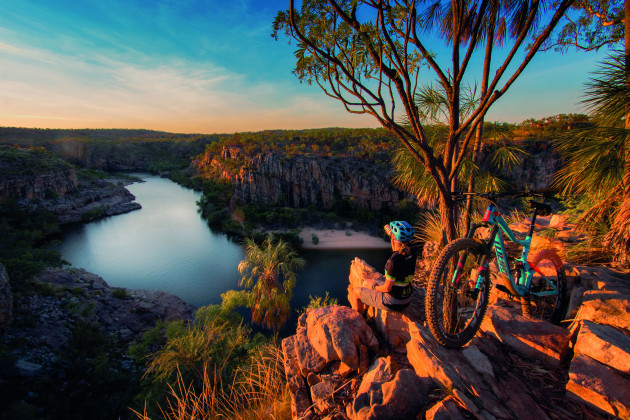 Darwin is home to a wide range of cycle paths that allow adventurers to bike around some of Darwin's most stunning parks, reserves, and coastal trails. There are many trails and bike paths that mountain bikers can explore, ranging from easy to difficult.
Some popular places to go mountain biking include:
5. Sunset Cruise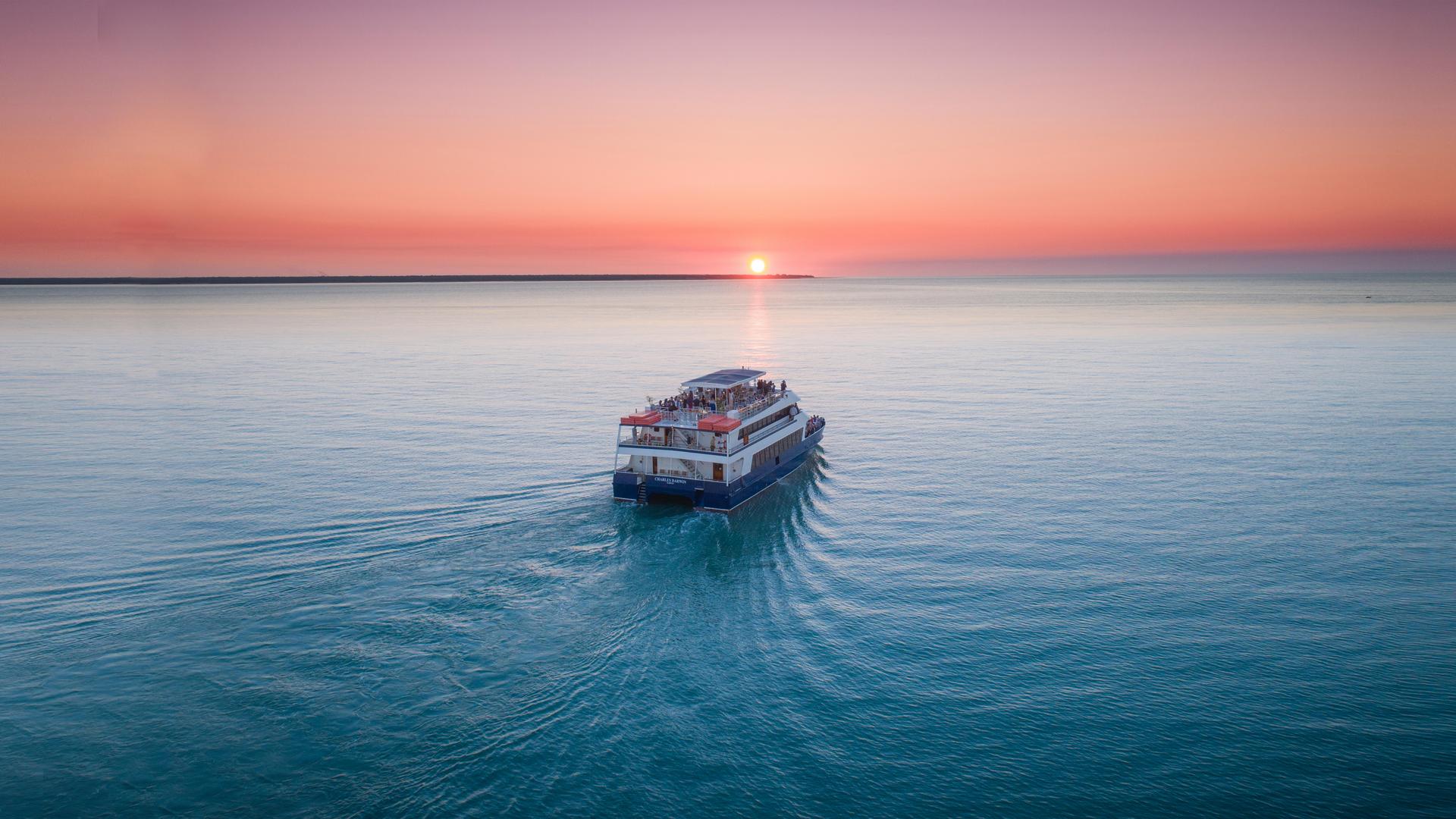 There are countless cruise tours around Darwin that offer sunset cruises perfect for those of you who want to relax on a boat and take in some drinks while enjoying the sunset. Sunset cruises are a great option if you and your mates are looking for a chilled out vibe before starting a big night.
Many cruises also offer drink and food packages so that you can enjoy food and beverages while cruising on the waters of Darwin Harbour and taking in the beautiful sunset. 
A sunset cruise is a great choice if you want to see Darwin's beautiful coastline and renowned sunset. Some good choices for sunset cruises are: