5 Best Outdoor Activities in Perth
Perth, located in Western Australia, is a tourist hotspot because of its stunning beaches, hot weather, surfer vibes, and an endless list of things to do. It's also home to some of Australia's most scenic landscapes including surf swells, beaches, national parks, and more. Because it has so many options for outdoor activities, many people choose to go to Perth when planning their bucks parties. There's never a shortage of fun things to do, especially if you love adrenaline-filled activities. 
Whether you want to go to the beach and surf, go hiking, or visit a national park, Perth has a little something for everyone.
Here are five of the best outdoor activities to do in Perth during your bucks.
1. Visit a National Park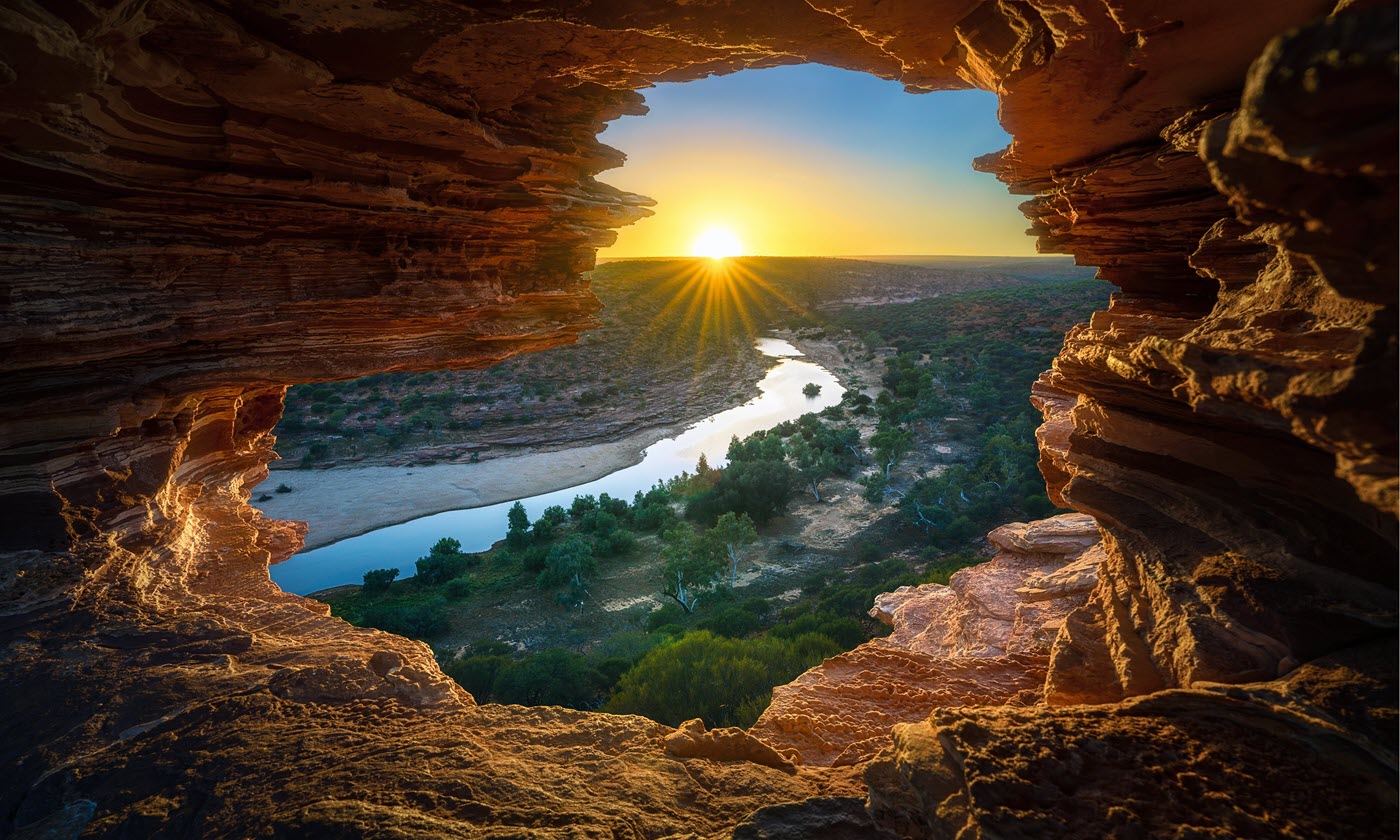 Credits: Summerstar Tourist Parks
There are countless national parks located around Perth. If you and your friends are interested in exploring and taking in nature, a national park is a great way to do it.  Whether you want to go for a hike, do a guided tour, go mountain biking, or just take in the scenery, the national parks around Perth can provide you with all the excitement you need. The parks have picnic areas, waterfalls, walking trails, biking trails, limestone caves, valleys, and all sorts of beautiful wildlife.
Some notable national parks located in and around Perth include: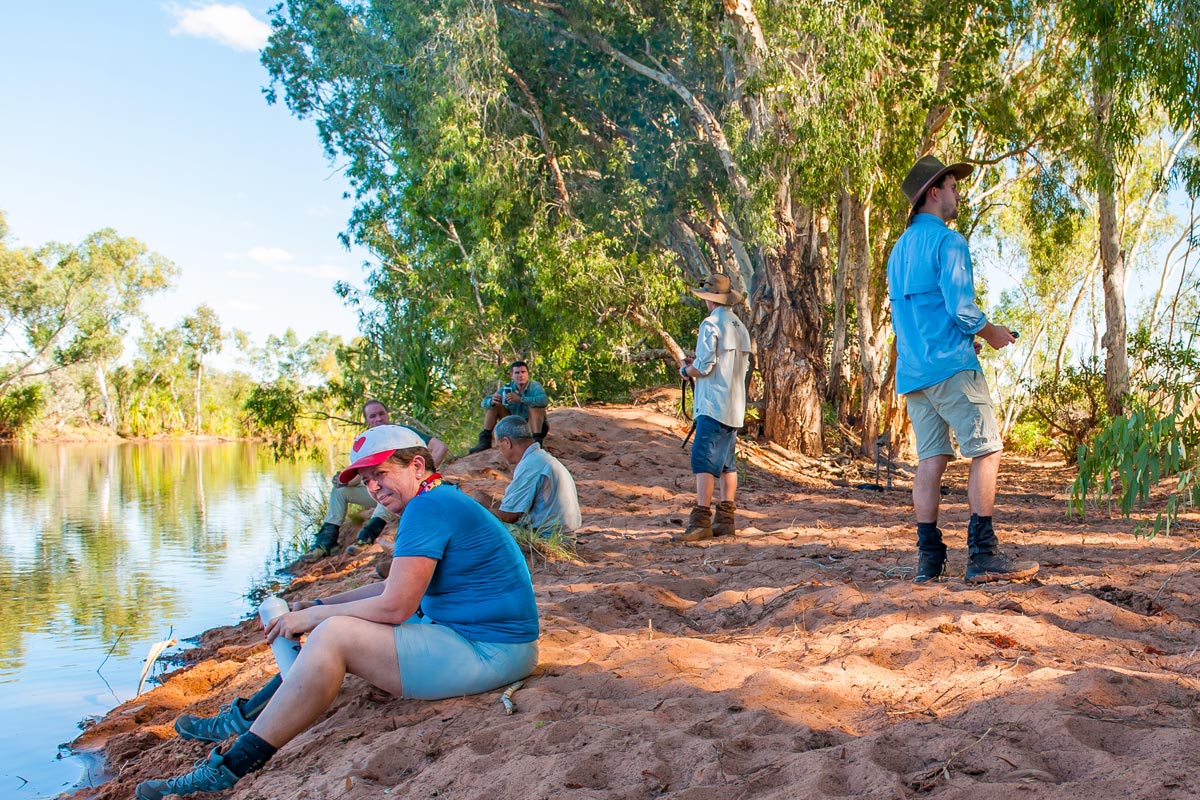 Adventure Out Australia are outdoor adventure specialists. They offer countless outdoor adventure tours with expert guides who can take you and your friends through the thrills and adventures of Perth. Using a guided tour is a great way to really get to know Perth and connect with the environment, whether you want to go rafting on the white waters, go rock climbing, mountain biking, or more. Adventure Out prides itself on helping people reconnect with nature and themselves through various outdoor adventure programs. A guided tour with them is a great way to bond with your group of friends and take in all that the Perth outdoors has to offer.
3. Outdoor Paintball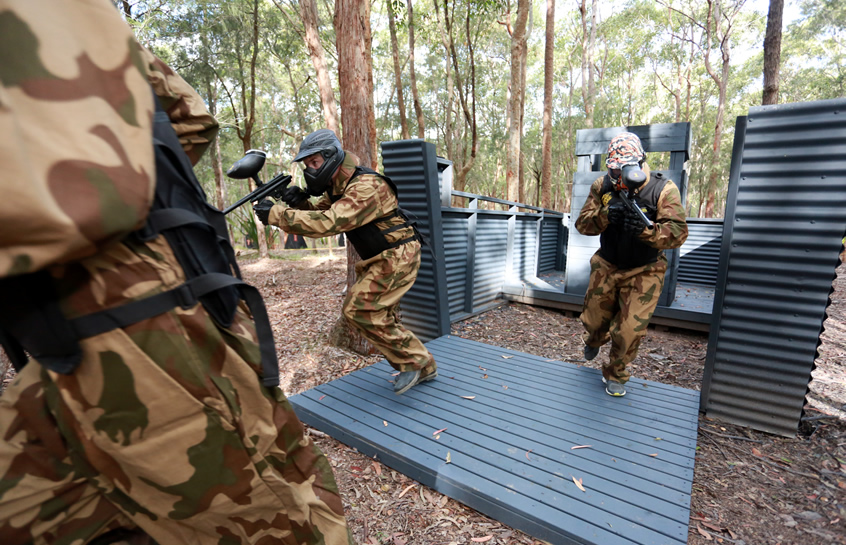 Delta Force Paintball Bonneys has world-class outdoor paintball facilities, elaborate equipment, and movie-set game zones to bring out the sharpshooter in all of us. This paintball center provides the ultimate experience and has some of Perth's most incredible and thrilling paintball fields. Each group that visits the facility also gets its very own marshall, who is a paintball expert trained to give you hints and tips on how to achieve your game objectives so that you can beat the enemy. 
Address: 136 St Albans Rd, Baldivis WA 6171
4. Treetop Climbing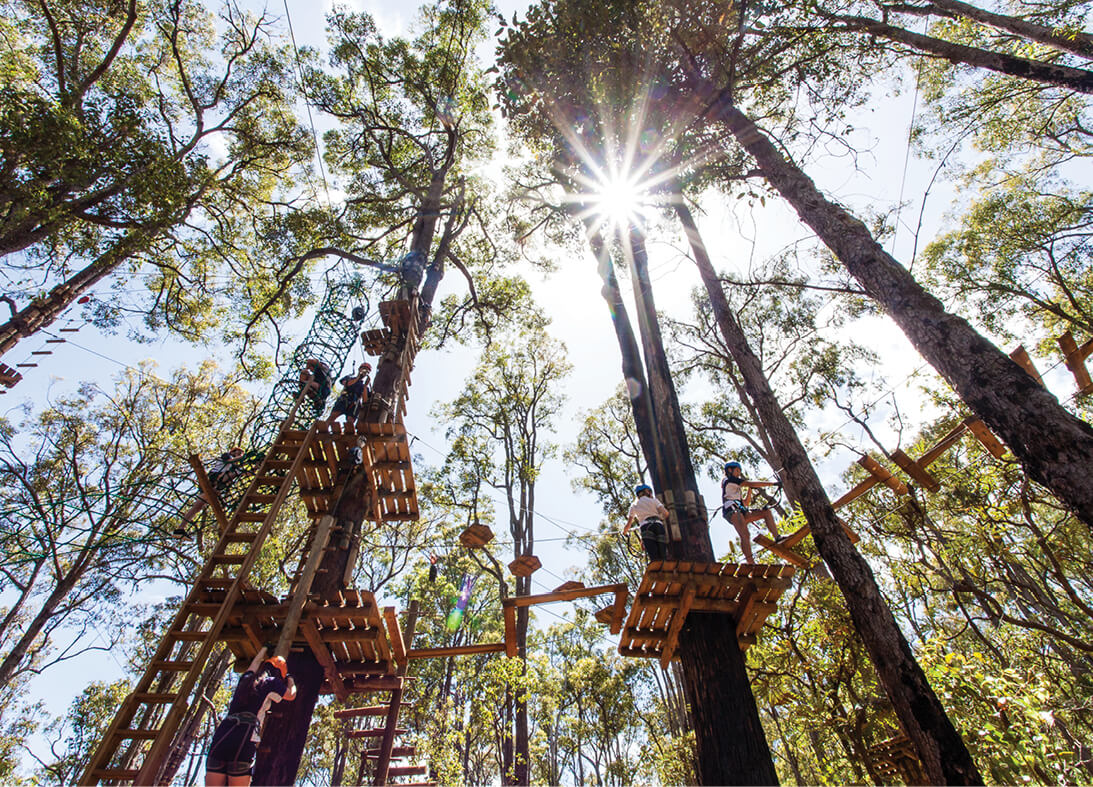 Treetops Adventure Dwellingup has self-guided rope courses built around the Nanga Mill Campground. These rope courses allow people to experience an outdoor adventure like no other. If you and your friends are looking for something out of the ordinary, Treetop Climbing is right up your alley. You get to experience the exhilaration of swinging, leaping, and soaring throughout the tree tops while you breathe in the smell of fresh trees and experience all that the Australian bush has to offer.
They offer exciting but challenging obstacle courses up in the trees, making it perfect for the thrill seekers and nature enthusiasts out there who are willing to drive a little bit outside of Perth for an adventure.
Address: Lane Poole Reserve, Off Nanga Rd, Dwellingup WA 6213
5. Surfing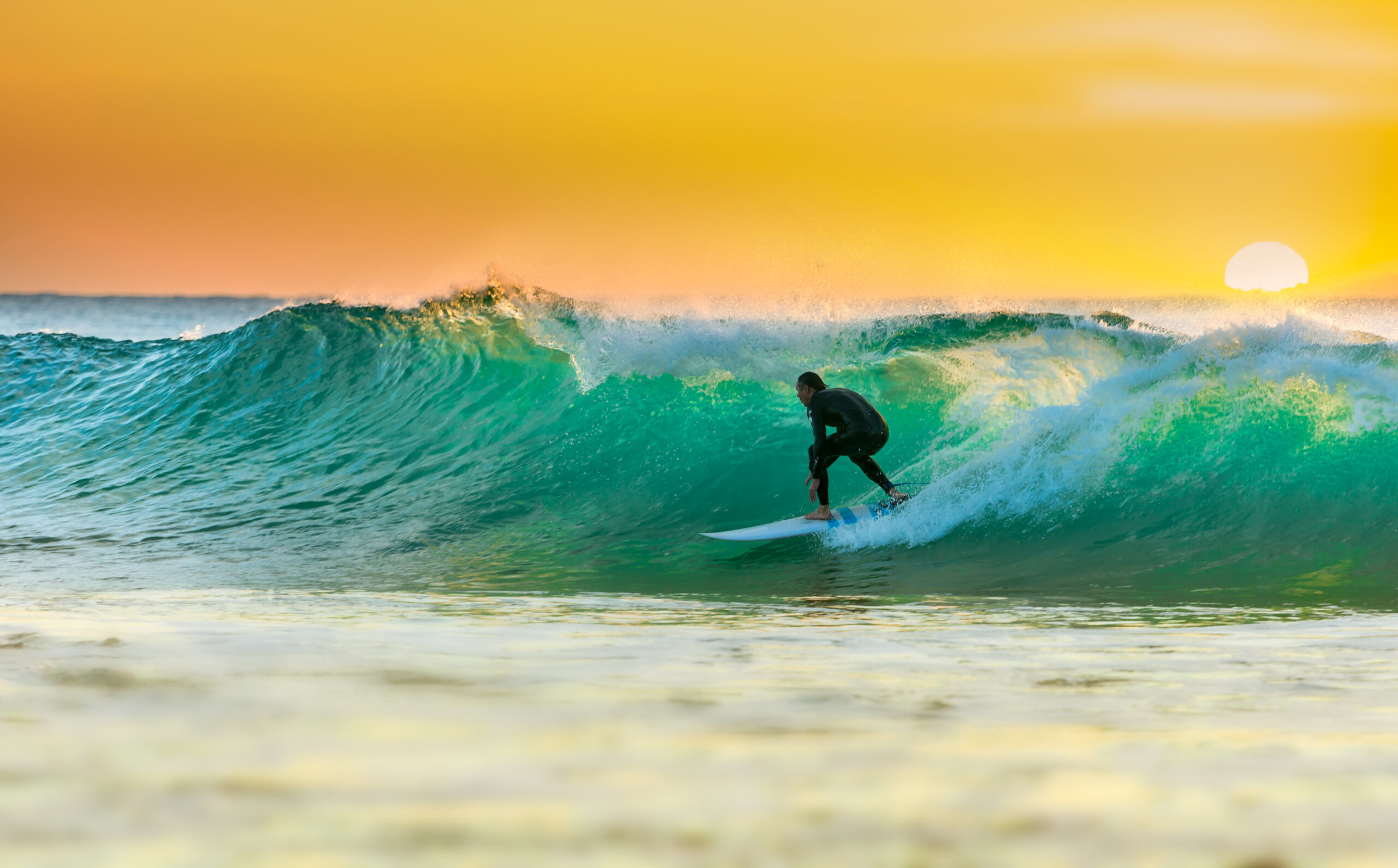 Perth is known to have some of the best beaches and surf swells in Australia. Surfers from all over the world flock to Perth to surf in some of its most popular surf spots. There are several beaches in Perth that cater to all skill levels. Some beaches are very close to the city center and great reef breaks that are ideal for any surfer, whether you're advanced or a beginner. 
Some of the best surf spots in Perth Include: