The Gold Coast is well-known for its exciting nightlife, amazing beaches, and variety of outdoor adventures and activities. It's a popular spot for bucks parties, especially for groups of guys who are looking to do some fun outdoor activities while visiting. The Gold Coast is the ideal location for an amazing bucks weekend, regardless of your preferences.
If you're planning a bucks party on the Gold Coast, you've definitely made the right decision. There are all sorts of adrenaline-filled and exciting outdoor activities to do in the Gold Coast. Here are five of them.
Best Outdoor Activities in the Gold Coast
Surfing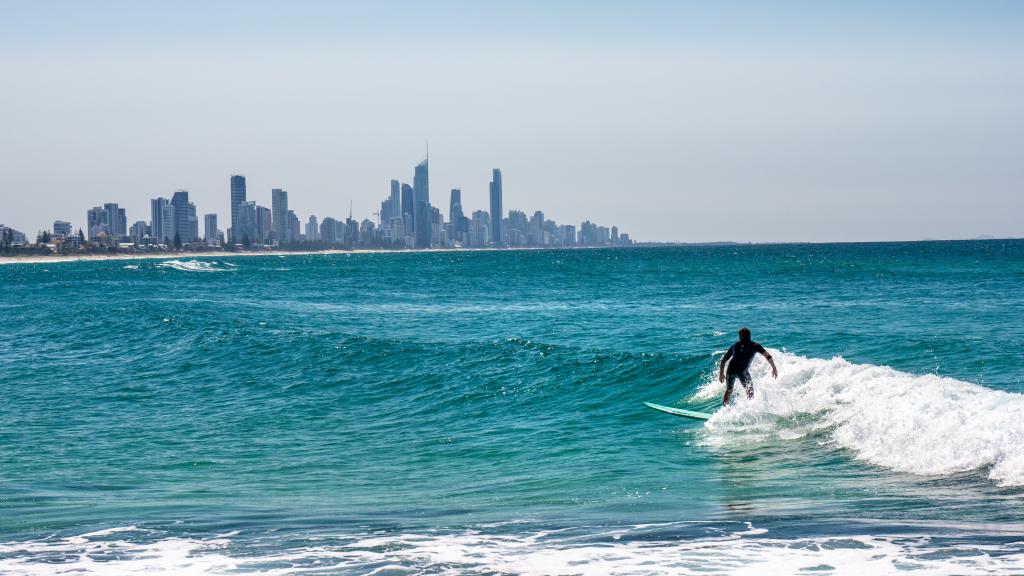 There is no better way to appreciate the stunning beaches in the Gold Coast than by taking a surfing class. With the help of a qualified instructor, you and your friends can master the art of surfing and enjoy some of the Gold Coast's best beaches. Lessons are available for all skill levels, whether you're a total novice or an expert surfer. Kirra Beach, Currumbin Alley, and Surfers Paradise are a few of the most popular beaches for surfing lessons.
If you and your mates are already experienced surfers, then you probably already know that surfing is one of the most popular outdoor activities to do in the Gold Coast. If you're there for a bucks party and are a surfer, going for a surf is an absolute must.
Water Skiing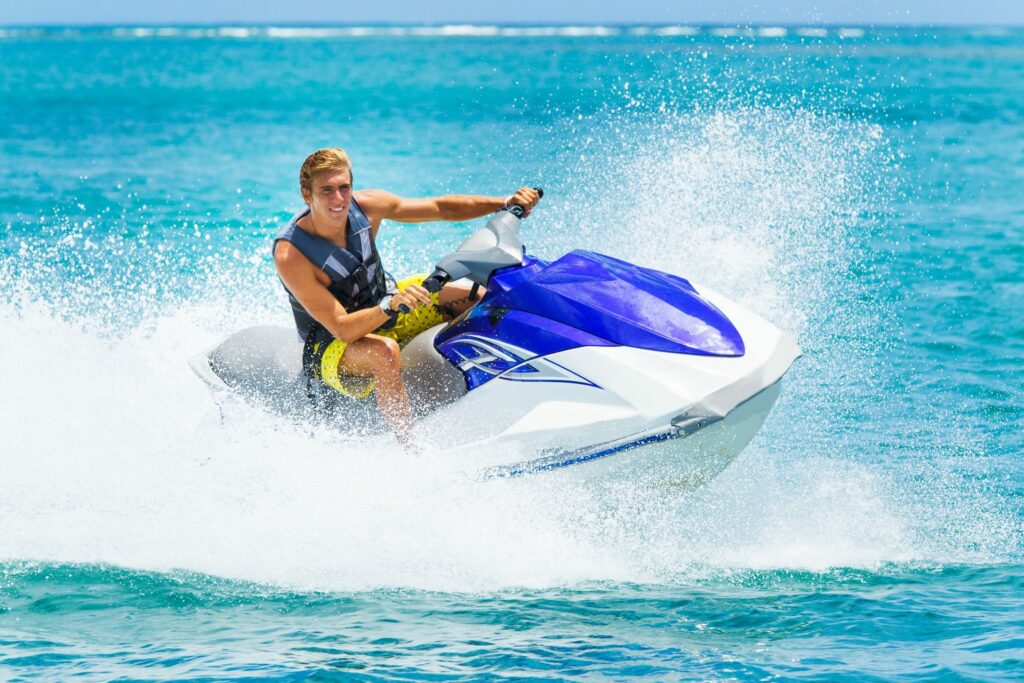 Renting a jet ski and hitting the open water is an exciting, adrenaline-filled activity that is perfect for those of you who are on the hunt for an exhilarating experience on the water. Jet skiing is a great way to experience the Gold Coast's stunning coastline and it's guaranteed to get your heart pumping. Whether you want to go on a solo jet ski adventure, or prefer a guided tour, the Gold Coast offers all sorts of options. 
Skydiving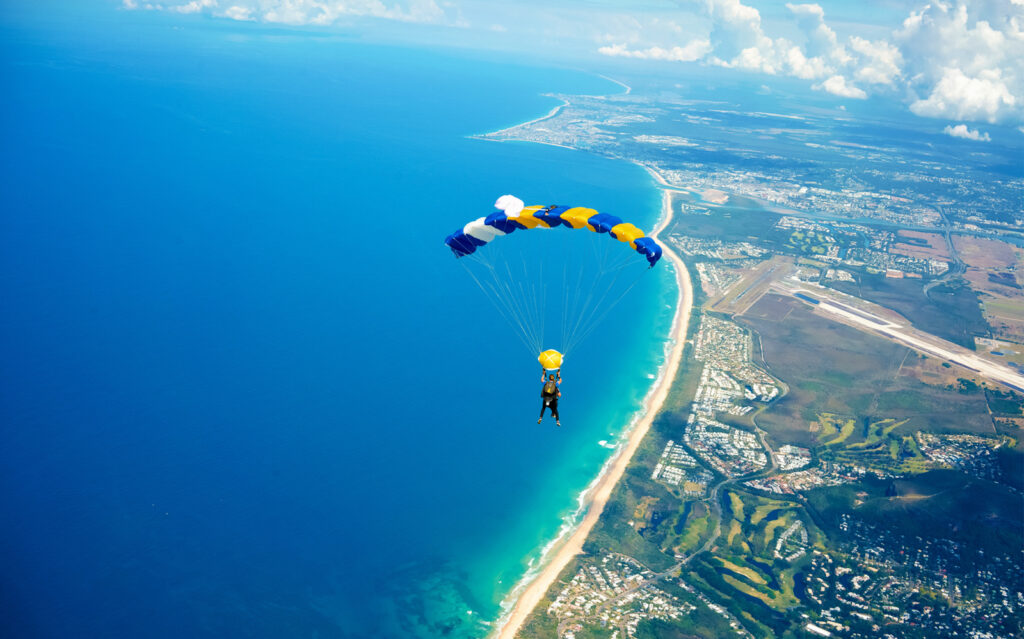 Skydiving is the ultimate experience for all the thrill seekers out there, and the Gold Coast is a great place to do it. A tandem jump is a great way to experience the Gold Coast from above. What better way to experience the entirety of the Gold Coast than leaping out of an airplane with your friends and free-falling over the breathtaking coastline? Sky diving in the Gold Coast is a once in a lifetime experience. If you're looking to check skydiving off your bucket list, there's no better way to do it than 12,000 feet above one of Gold Coast's famous beaches.
Hiking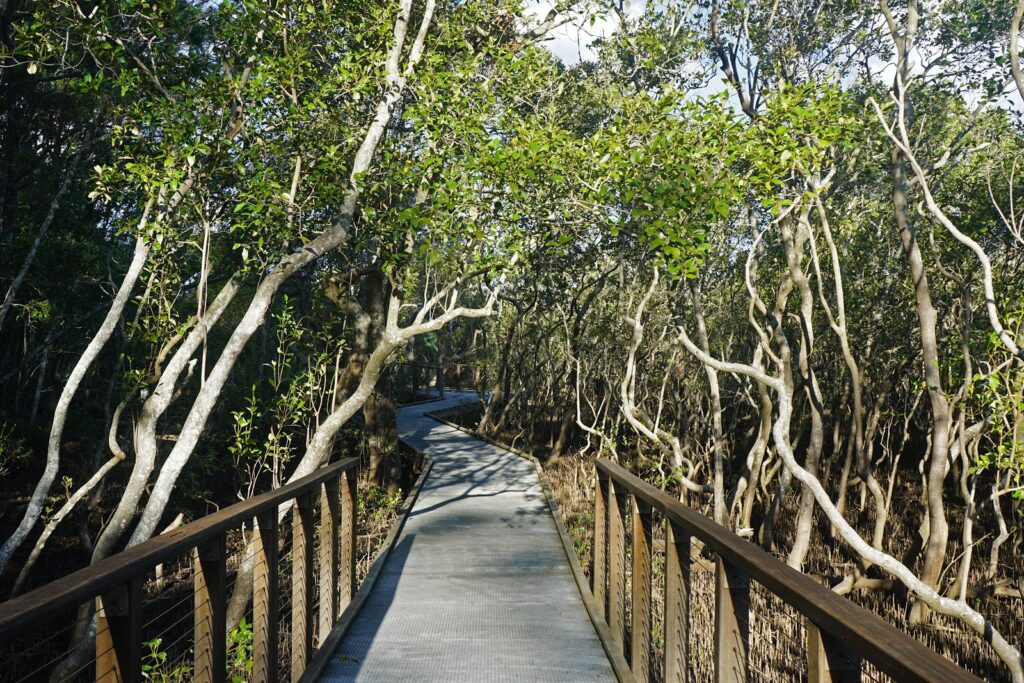 Hiking is a great way to take in the Gold Coast's breathtaking natural beauty. If you and your mates love hiking and want to experience all that the Gold Coast outdoors has to offer, hiking is the way to do it. There are many popular hiking paths in the Gold Coast, including Tallebudgera Creek and Burleigh Head National Park.
Golfing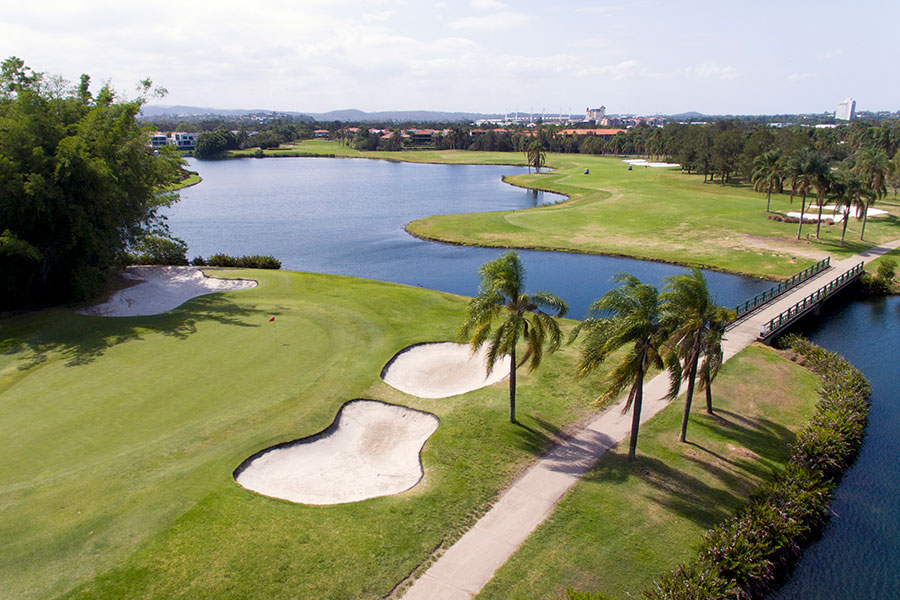 Golf is a very popular recreational activity, especially if you and your friends are looking for more of a leisurely, relaxed activity to spend during the day. Some popular golf courses in the Gold Coast include Palm Meadows, Emerald Lakes, and Sanctuary Cove Golf and Country Club. It's a fun way to spend the day outside with your friends while engaging in some friendly competition.
Fishing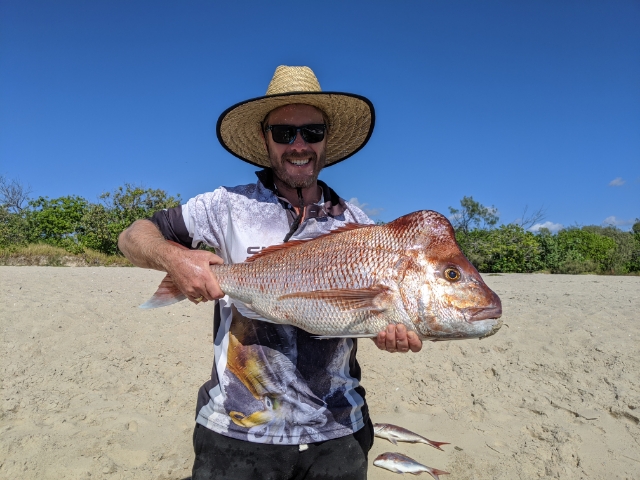 The Gold Coast is home to a wide variety of fish species and fishing sites, making it a great activity if you and your group enjoy spending time fishing. The Gold Coast has many great fishing spots, both inshore and offshore. The Broadwater, Seaway, and Jumpinpin Bar are among the hotspots.
If you want to try your hand at deep-sea fishing, you can also consider booking a fishing charter. There are many businesses in the Gold Coast that provide half-day and full-day charters.