Top 10 Bucks Party Challenges for the Groom
It's your buddy's final weekend of freedom before he settles into the next phase of his life: marriage. And while games and bucks party activities are essential for a buck's party that goes off with a bang, there's a little something else that's easy to overlook: challenges. Challenges test just how brave your buck is willing to be on his bachelor's party. How far is he willing to stick out his neck? Does he dare?
You might be thinking 'well, Wicked, this is all well and good but I can't think of any challenges'. That's cool. Your soon-to-be-married buddy doesn't have to do anything dangerous and he doesn't have to do anything that gets him kicked out of this town forever or publically shamed on the news. There are just as many challenges out there as there are activities perfect for your buck's party. You've just gotta pick the right ones.
Wicked Bucks organises bachelor's parties across the country including Gold Coast, Brisbane, Sydney, Melbourne, Byron Bay, Airlie Beach, Hobart, Perth, Cairns, Adelaide, Darwin and Queenstown, Taupo, Wellington and Auckland. Our huge range of bucks party activities ensure there's something for everyone. Now we have some challenges for you too. There's nothing stopping you from thinking of your own a little later. But if you're really stuck for ideas and just want some help getting started, here are ten of the best to help you kick off.
Serenade a Girl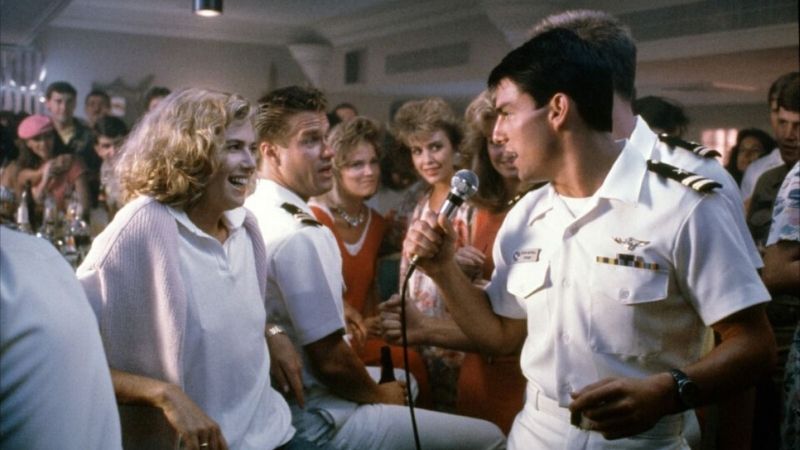 This one takes some guts. It's easier if your buck has a voice like Ed Sheeran, but if he doesn't, that's no reason not to go through with it. All he has to do is walk up to a random girl and serenade her with a love song. If she's in a group of people that includes some blokes, even better. If he doesn't want to get slapped, sweet is a better option than sleazy. If he plays guitar, that will really help with this activity. And you never know: it might help him launch his new career as a famous singer-songwriter. But don't bet on that.
Makeover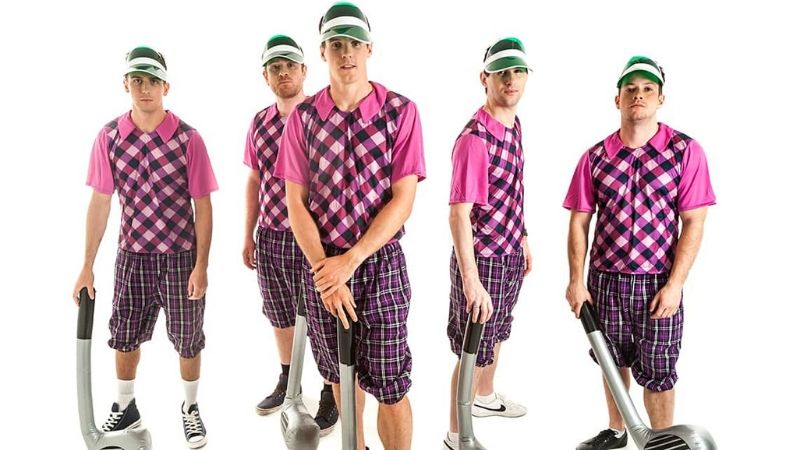 The challenge, if the groom chooses to accept it, is to cop the most ridiculous makeover possible. Fake moustaches, clown shoes, thick nerd specs – everything is fair game for a buck's party makeover. One option is to have a couple of enthusiastic ladies – maybe some female friends of yours – help him to get in touch with his feminine side. They can do his make-up, hair and even give him a whole new wardrobe. You might have to look around for a dress that will fit him though. High heels could also be a bit of an issue.
Embarrassing Dancing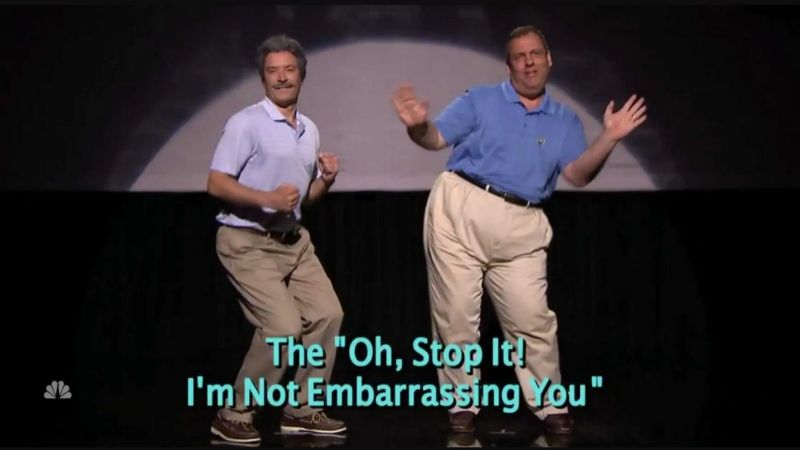 This one is simple. You guys wait for the right moment. It could be a particularly embarrassing song choice or a time when the dance floor is particularly packed. That's when your groom shamelessly glides onto the floor and unleashes some of the most awkward, clumsy, downright humiliating dance moves imaginable. The bigger a fool he looks while doing it, the better. He can pick whatever style of dancing he wants, whether it's daggy dad dancing, Napoleon Dynamite or the Macarena. The most important thing is that he does it a) poorly and b) with a perfectly straight face so that nobody can tell you're all having a laugh.   
Eating Competition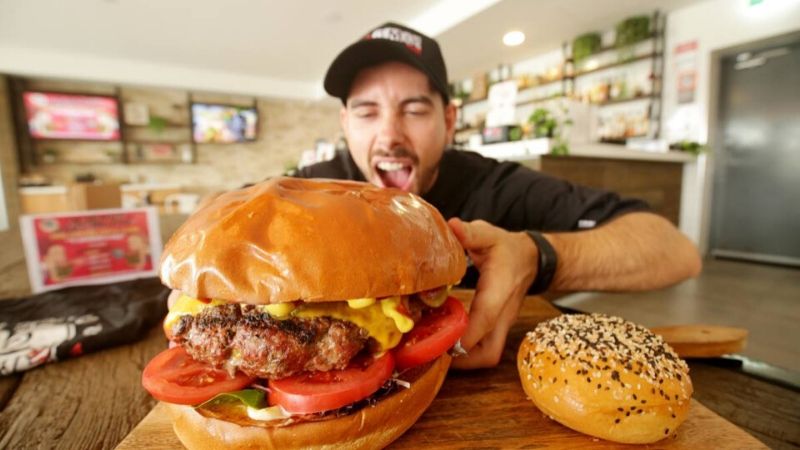 You've probably been at a restaurant or a fast-food joint and seen a sign that says something like 'Finish this gigantic burger and win $50.' Your mate's buck's party is a good time to see if he's up for the challenge. After all, he can always get back in the gym afterwards. If you can't find a public eating competition you can hold your own one. Other potential challenges include seeing if the groom can handle super-spicy food or whipping him up something totally original and disgusting (within reason) and seeing if he can stomach it.
Shirt Signing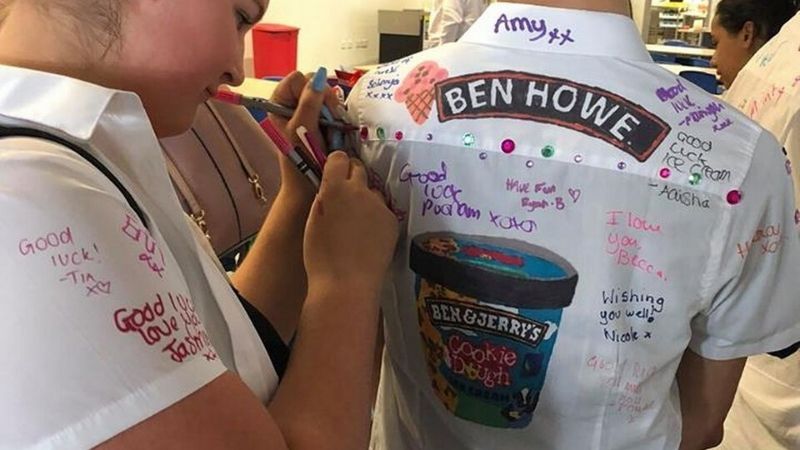 The first step for this challenge is to get matching custom Wicked Bucks t-shirts made. Then when you all have matching souvenir t-shirts for your buck's party, it's time for your buck to get his signed. His challenge over the course of one night is to collect as many signatures from random strangers as he can until his t-shirt is as close to covered as possible. To make it easier, make sure you have some permanent markers handy. Your buck won't want to see these signatures wash off after he's worked so hard to collect them.
Arm Wrestle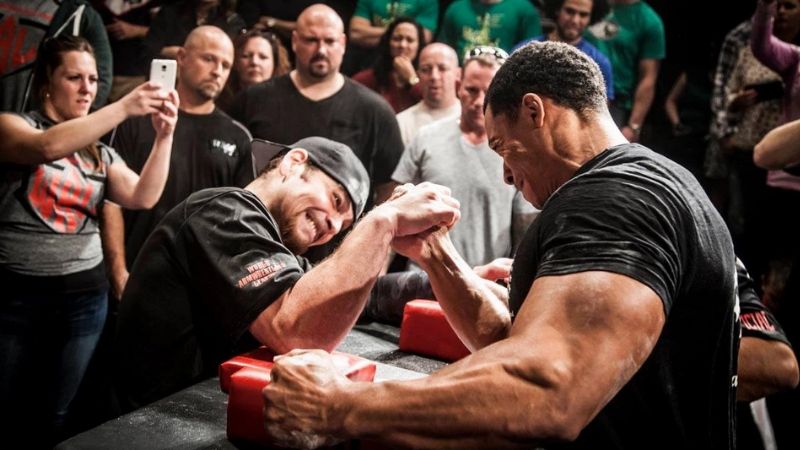 Have you ever seen a beefy bouncer or buff bodybuilder and said to yourself 'I wonder if I could take that guy in an arm wrestle.' Well, that's exactly what your buck is about to attempt to do. He'll challenge a complete stranger (and preferably a strong one) to an arm wrestle and see who really comes out on top. But make sure the guy is friendly and has a sense of humour. You don't want your mate to get his butt kicked.
Triple Trouble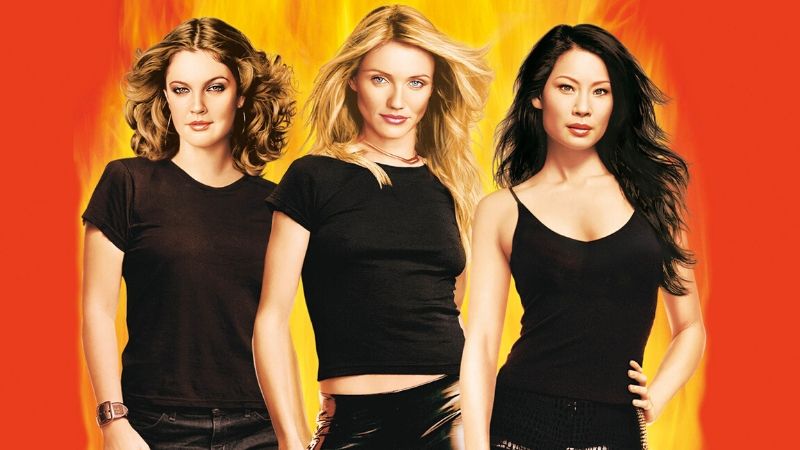 There are a few variations on this challenge but the gist is to find three women: a blonde, a brunette and a redhead. The nature of the challenge is up for grabs. Maybe he has to get a photo with each, or get each of them to buy him a drink.
Blow Up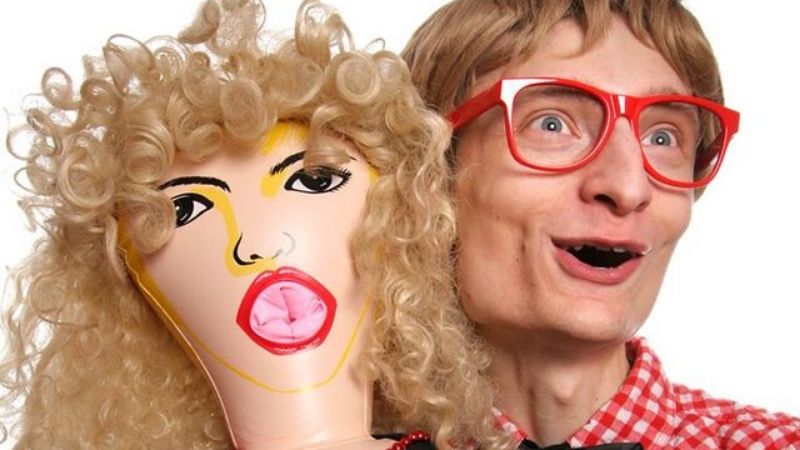 If you're keen to embarrass the groom on his big night, get him to carry a blow-up doll, an inflatable animal or some other awkward prop around with him for the whole night. You'll probably all get some weird looks for strangers and some of them might even come up and ask you what's going on. Use it as an opportunity to get a conversation going, make new friends and – if you or anyone else in the crew is still single – maybe even score a date. If nothing else, a blow-up doll or other prop is certainly a conversation starter.
Superman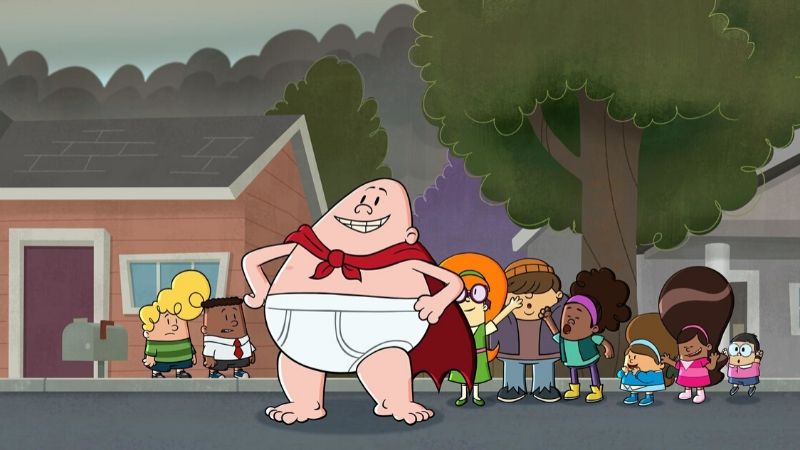 Another simple (but potentially wickedly embarrassing) activity. All your buck has to do is wear his underwear outside of his pants for the night. This can be in a relatively low-key environment like over a private game of poker with just you guys or somewhere more embarrassing like out in public. For best results, avoid somewhere he might get kicked out of like a five-star restaurant or top-notch club. Watch Clark Kent transform into Superman during the last weekend of his bachelor days.
Skydiving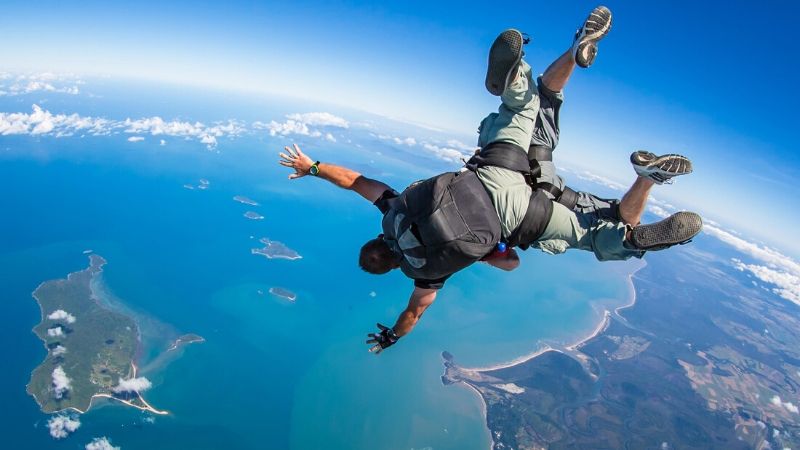 This mind-blowing, heart pumping activity is one of the ultimate tests of bravery. And to make it really awesome, you should ALL brave the open skies. Skydiving is one of the most exhilarating activities you're likely to experience and it's guaranteed to please any adrenaline junkie. Best of all, you can do a skydive in the same city you're having your buck's party with one of our skydiving activities.
You'll jump out of a plane at higher than 10,000 feet, experience close to a minute free-fall and then relax and float down to earth once the parachute has opened. This is one dare, one challenge that your buck simply has to rise up and accept. The same goes for the rest of you. Happy buck's weekend and happy jumping!