The Gold Coast is known for its beautiful beaches, vibrant culture, lively nightlife scene, and countless dining options that are guaranteed to suit anyone's taste.
The Gold Coast is also a very popular place for bucks parties. There are all sorts of things to do, whether you want to go to the nightclub, hit up a pub crawl, hang out on the beach, or spend a night at the casino.
One of the most popular things to do when planning a bucks party is plan a boozy brunch or lunch – but not just any regular brunch. A bottomless brunch is the definite go-to when a big group of guys are going out for brunch. What better way to start off a big day than with bottomless drinks and tasty food options?
If you and your mates are looking for some of the best bottomless brunch locations to hit up in the Gold Coast, we've got you covered. Here are four of the best bottomless brunches in the Gold Coast!
4 Best Bottomless Brunches in the Gold Coast
1. Miss Moneypenny's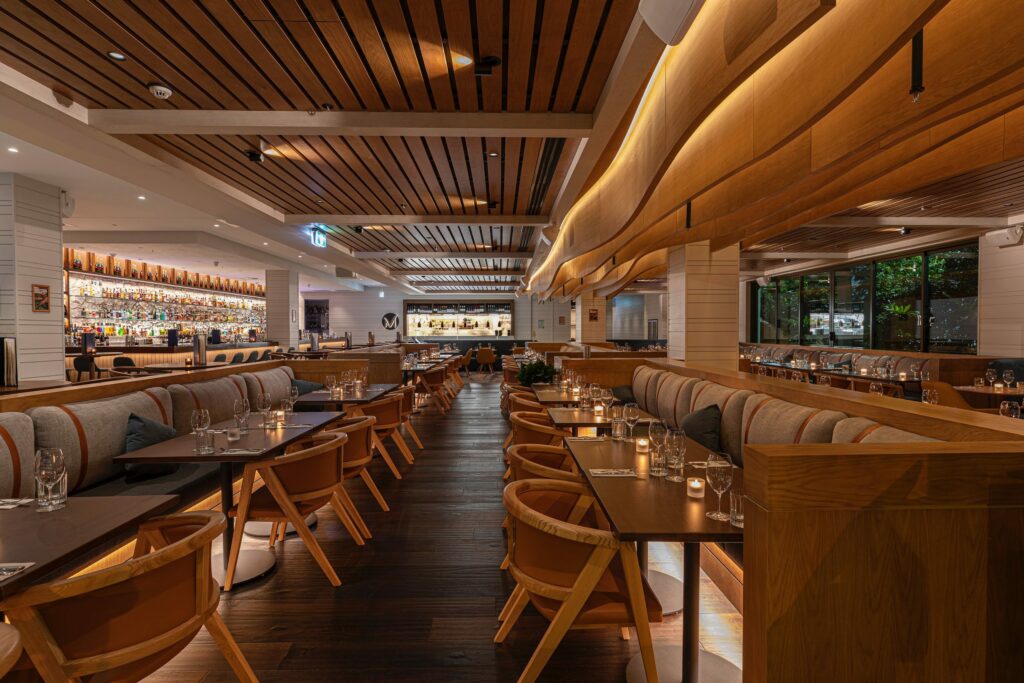 Miss Moneypenny's in Broachbeach is one of the Gold Coast's most famous bottomless brunch locations. Starting at $110 per person and lasting from 12pm until 2pm every Saturday and Sunday, this bottomless brunch (or lunch) is perfect to get the day started on a rowdy note. The package offers a three-course menu and live entertainment every Saturday starting at 1pm.
They also offer package upgrades for the rowdy bucks groups out there. To add cocktails and spritzers to your bottomless brunch, it's $135 per person, and to include cocktails, spritzers, and french champagne, it's $150 per person. Miss Moneypenny's is the place to go if you're looking for a good vibe, great music, and great drinks. They pride themselves on cutting-edge style, flair, and nothing but good times.
Address: 50 Surf Parade, Broadbeach QLD 4218
2. Tropic Vice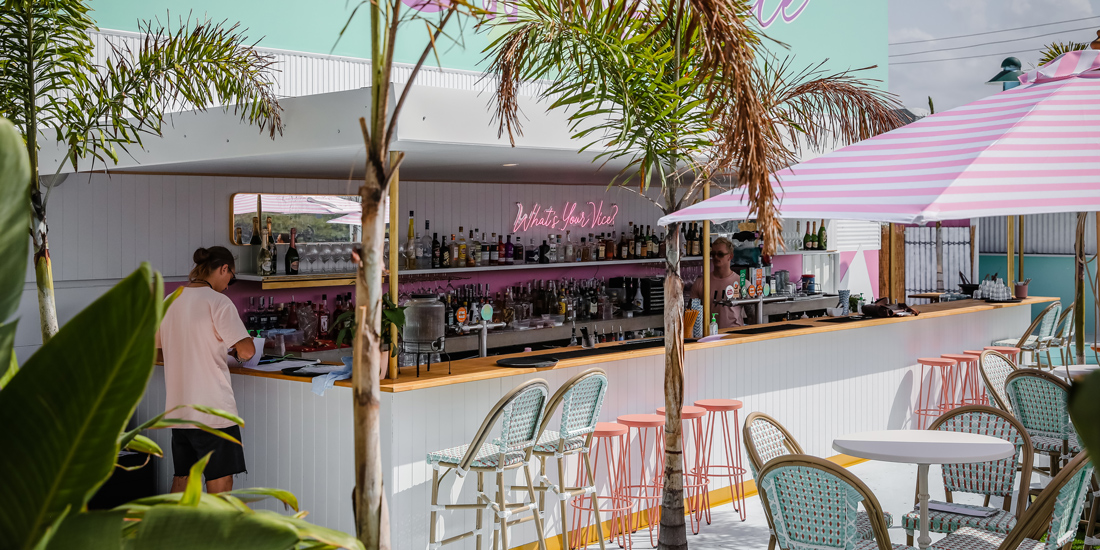 Tropic Vice, located in Mermaid Beach, has a popular choice of a spritz bottomless brunch or, if you're feeling a bit more frisky, bottomless margaritas every Sunday from 12pm to 4pm. So if you and your mates are really looking for a proper boozy afternoon, Tropic Vice is right up your alley.
Known for its popular sun-drenched rooftop restaurant, chill vibes, and Caribbean/Latin American cuisine, Tropic Vice is quickly becoming a popular hotspot in the Gold Coast party scene. Their bottomless brunch also features live music and DJs, an eclectic menu of tacos, grilled chilli and garlic prawns, Caribbean style pizza, and more.
Address: 2215 Gold Coast Hwy, Mermaid Beach QLD 4218
3. Little Mermaid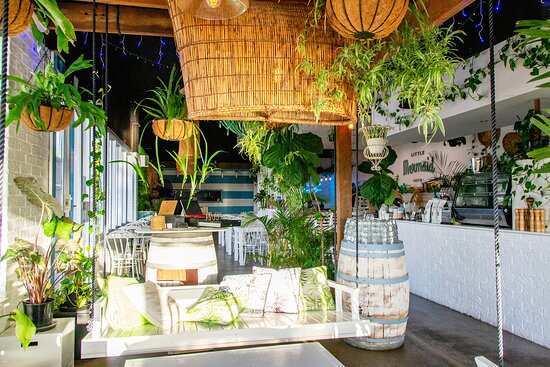 Little Mermaid is a popular, smaller cafe also located in Mermaid Beach. They offer bottomless brunch every day starting at 10am. If you're looking for more of a cafe vibe, Little Mermaid is the place to go. They offer casual coastal dining and a wide variety of healthy meals, great drinks, gourmet coffee, and delicious breakfast options including smoked salmon benny, eggplant parmigiana, brunch bowls, and, of course, delicious bottomless brunch options.
Address: 1a/2557 Gold Coast Hwy, Mermaid Beach QLD 4218
4. Hyde Paradiso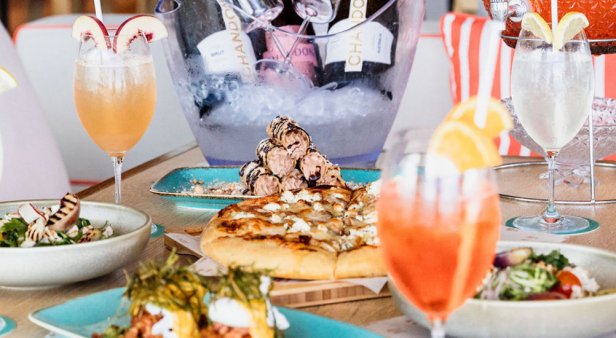 Located in Surfers Paradise, Hyde Paradiso has a stylish rooftop bar that offers breathtaking views of the ocean and cityscape, making it an ideal location for a boozy bottomless brunch. The bottomless brunch at Hyde Paradiso is served every Saturday and Sunday from 12 to 2pm. Their standard bottomless brunch is $99 per person and includes premium tap beers, Chandon Brut, and Chandon Rose as well as a selection of spritzers and a four-course mixed Mediterranean-inspired tapas. You can also do a champagne upgrade for $40 or even do a mojito upgrade for $40. If you're looking for rooftop vibes and delicious drinks to get a little rowdy, Hyde Paradiso is the place to go.
Address: Peppers Soul, Level 2/8 Esplanade, Surfers Paradise QLD 4217