Top Rooftop Bars in Auckland
It's no secret that the trick to a good night out is to park yourself at a rooftop bar. What's not to love about sitting above the city, sipping on a cocktail and soaking in the view? With an international reputation for its postcard-perfect scenery, it's no surprise that Auckland is home to more rooftop bars than we can count. These sky-high watering holes may come in all shapes and sizes but all have  one thing in common – the promise of a good night. Here's where you can drink in the sky around Auckland.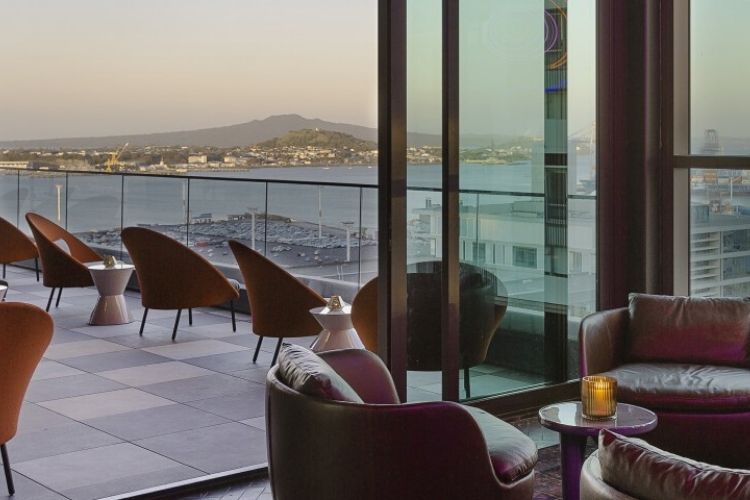 (Source: HI-SO)
 Make your way to the 16th floor of SO/Auckland and prepare to be amazed. The expansive menu of fancy drinks is just as enticing as the uninterrupted views of Auckland Harbour, Rangitoto and the North Shore. From the moment you step inside the glamorous yet eclectic space, you'll understand why this gem is classed as one of the city's best venues. 
HI SO – 67 Customs St E, 1010 Auckland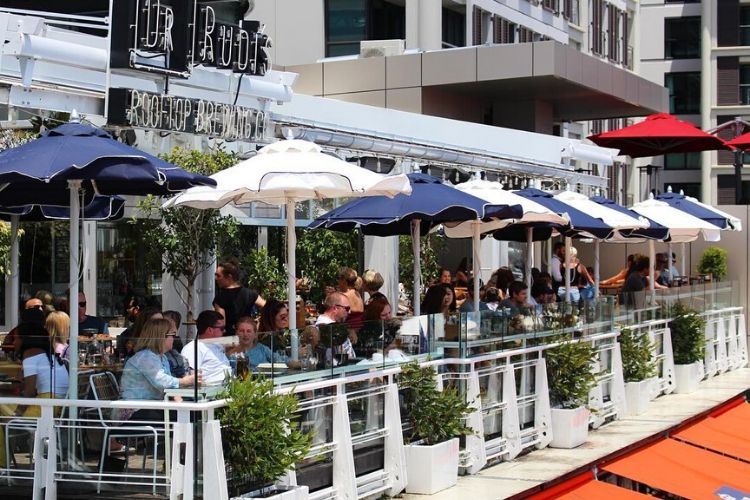 (Source: Dr Rudi's Rooftop Brewing Co.)
This joint is what every guy's dreams are made of. We're talking 15 kinds of metre-long pizza, an indoor bowling alley, homebrew and plenty of cold vino. Yep, we're serious! Add in views of the harbour and duals between live DJs and piano players and you have one of Auckland's best rooftop bars. 
Dr Rudi's Rooftop Brewing Co – Level 3 Cnr Quay and Hobson Streets Viaduct, 1010 Auckland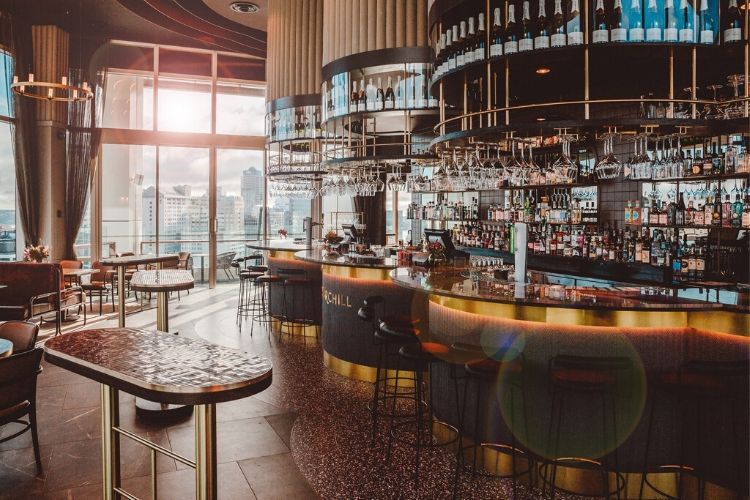 (Source: The Churchill Auckland)
The Churchill is the highest rooftop in Auckland and ranks pretty high in our books too. This relatively new venue doesn't just offer more than 170 variations of gin from across the world, they've also got a kick-ass bar food menu to match. You can enjoy the delicious spread with a side of epic views. While gazing down on Auckland, you'll feel like you really are a King of his throne. 
The Churchill – Level 20, 396 Queen Street, 1010 Auckland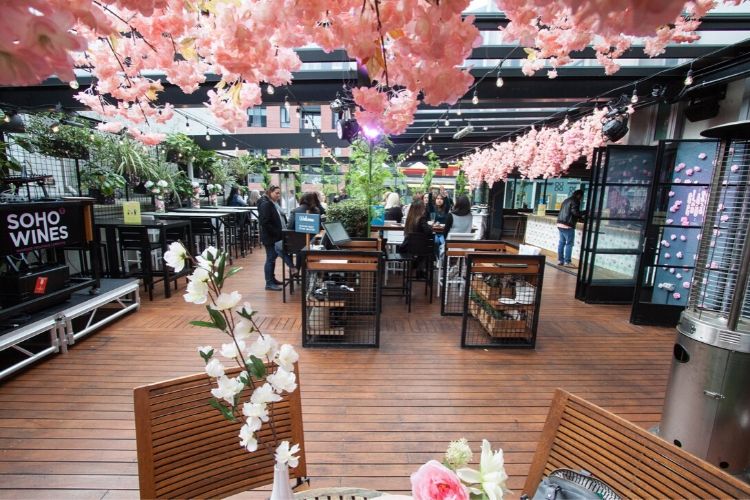 (Source: The Glass Goose)
You'd be a goose not to check out this rooftop bar. The Glass Goose is constantly buzzing with the atmosphere of party-goers looking for a good time. Despite being located in the centre of the city, the rooftop bar is more of a jungle sanctuary. While you're sitting under fairy lights and among leafy greenery, you can sink your teeth into the likes of wagyu beef lettuce cups, eggplant chips with pistachio dip or pancetta. If you're wanting to wet your whistle, the cocktail list is absolutely killer –  our personal favourite is the chocolate Negronis. 
The Glass Goose – 78 Federal Street, 1010 Auckland
Seven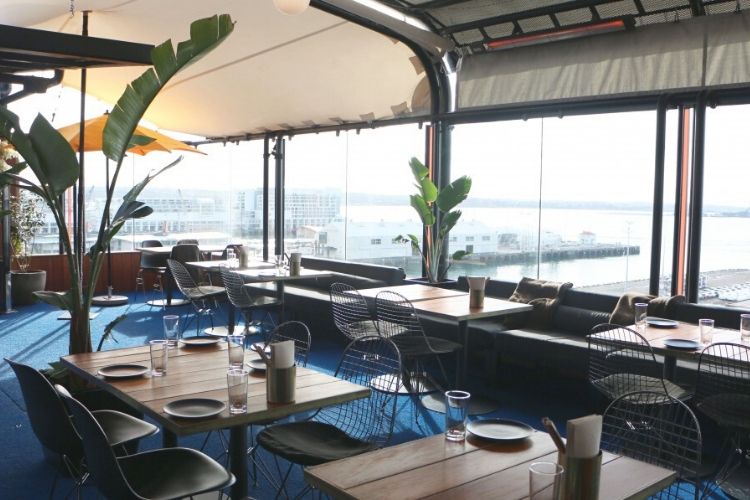 (Source: Heart of the city)
When it comes to this rooftop bar, SEVEN and GROOVY are pretty much synonymous. The asian inspire venue has already won the hearts of locals, and now it's calling your name. Maybe you could be tempted by their range of bao, dumpling and popcorn chicken goodness? Or the seemingly endless menu of swanky cocktails, world class wines and on-tap beers? If that's not enough to get you excited, we're not sure what will. 
SEVEN – 52 Tyler Street Britomart, 1010 Auckland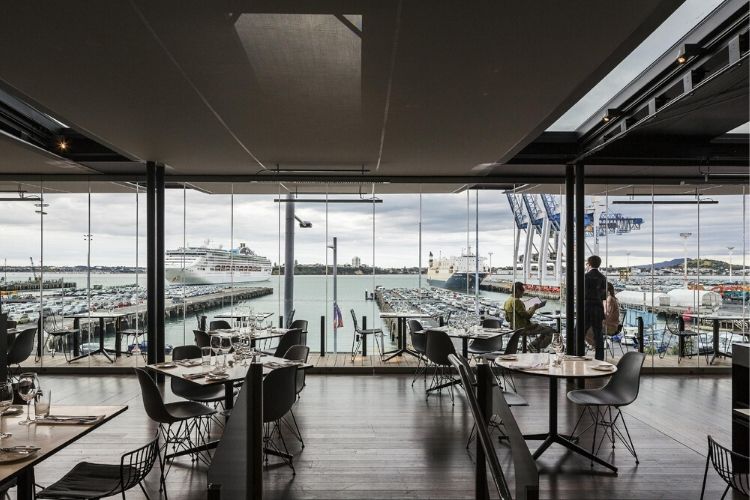 (Source: Ostro)
Walking into Ostro is like hitting the jackpot. The sky-high venue is divided into two spaces – a  restaurant and a deck. After you've finished your mouth watering bowl of mushroom gnocchi at the sit-down dining area, you can trundle over to the The Deck for kick on drinks and yarns. It's the type of place that every local has visited at least once and no trip to Auckland is complete without dropping in for a drink – or more. 
Ostro – 52 Tyler Street Britomart, 1010 Auckland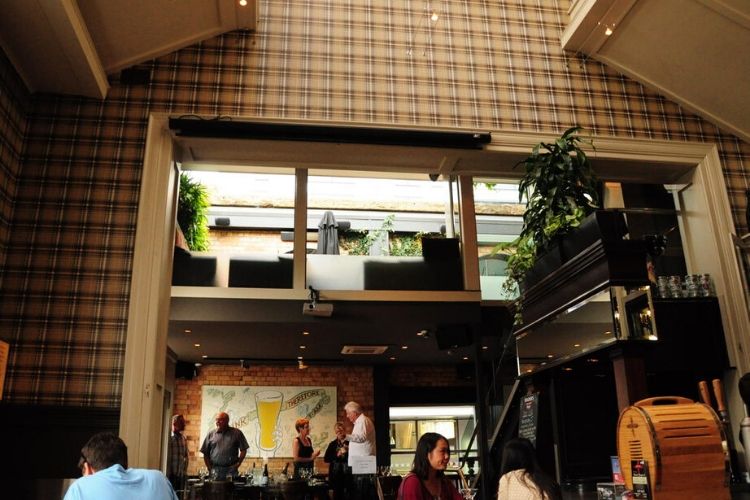 (Source: SkyScanner via Camy)
Do you like to consider yourself a bit of a beer connoisseur? Brew on Quay is your ticket to heaven. The rooftop bar offers more than 102 beers from NZ and around the world, and the taps are continually updated to allow for new additions. Paired with grazing menu eats, bar snacks and a drool-worthy selection of desserts, it's the perfect place to soak in a few rays and watch the world go by. 
Brew on Quay- 102 Quay Street, 1010 Auckland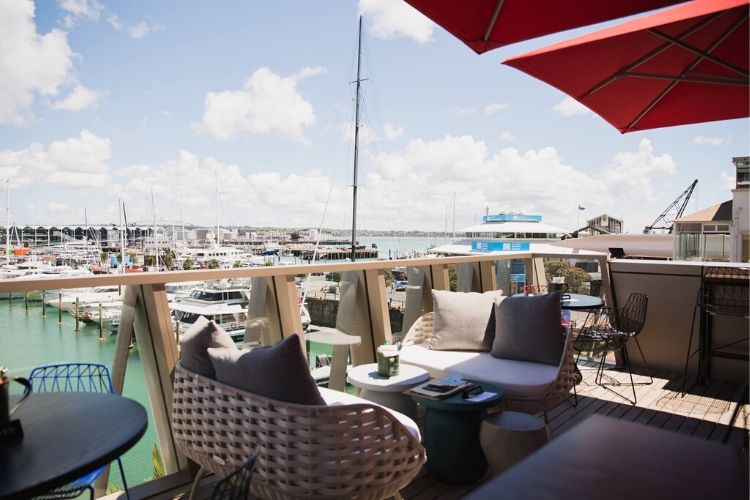 (Source: The Parasol & Swing Company)
Although this is technically a rooftop bar, The Parasol and Swing Company spans over two levels. This new kid on the block encapsulates Auckland's bustling vibe and is the type of place that you can easily lose hours. As well as a quirky selection of craft beers and cocktails, you'll also find a delectable menu of deliciousness. If one of your buddies mysteriously disappears, we're tipping this is where you can find them. 
The Parasol & Swing Company – 7/204 Quay Street, 1010 Auckland
La Zeppa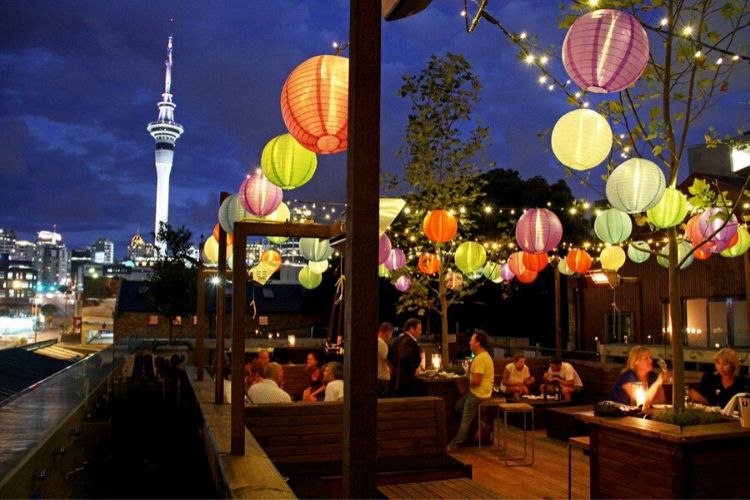 (Source: Localist)
La Zeppa is the place to be seen in Auckland. It's one of the most well-known rooftop bars in the city and for good reason too. Snag a stool under the brightly coloured lanterns and you'll be sure to get your booze and vitamin D intake for the day. You may be in the centre of Auckland, but you'll feel like you've been transported to NYC (Well, except for the view of the Auckland skyline…). 
La Zeppa – 33 Drake Street Freemans Bay, 1010 Auckland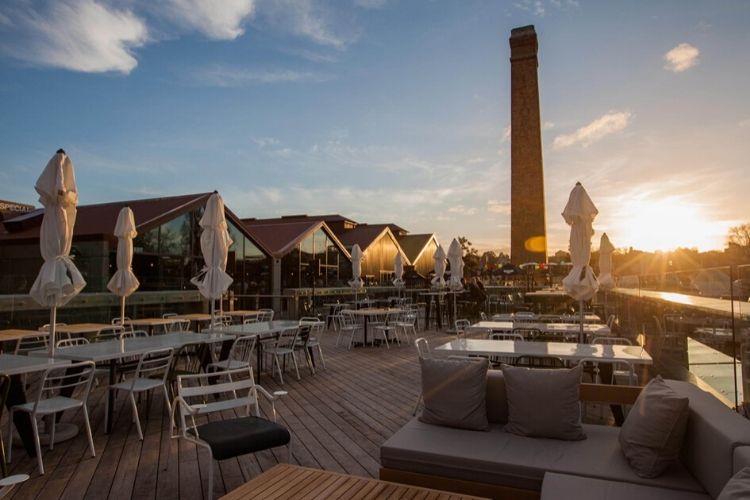 (Source: Tom Tom Bar & Eatery)
The place so great, they named it twice. Tom Tom is a crowd favourite among Auckland locals so you can rest assured that it will provide the goods. The rooftop retreat is big enough to cater for groups of any size, and offers all the food classics. While you're munching on chilli beef nachos and sipping on an ice cold bevvie, you'll know you've made it to one of Auckland's best rooftop bars. 
Tom Tom – 27 Drake Street Freemans Bay, 1010 Auckland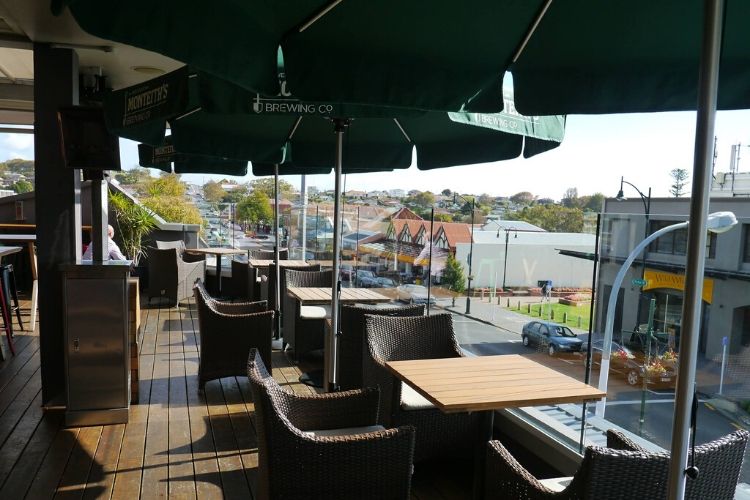 (Source: Basalt)
An arvo-turned evening at Basalt is our idea of a good night out. The ceiling is plastered with colourful country flags, there are ample bar tables to perch on and the soft shell tacos are to die for. These guys know how to get a crowd going and always promise to make sure you have a blast. 
Basalt – Level 4 80 Ascot Ave, 1050 Auckland