Rooftop Bars Queenstown
Whether you're frequenting Queenstown in summer or winter, one of the city's biggest draw cards is the view. The popular resort town is internationally renowned for its stunning natural beauty and diverse seasons. Locals and travellers most commonly choose to soak in the vista while putting their body on the line and chasing some form of adrenaline high. While skydiving, bungy jumping or mountain top skiing is well worth the hype, there is a slower paced way to enjoy the grand view. There is something oh-so-luxurious about sitting up high, with a drink in one hand, surrounded by your mates and with your eyes fixated on a postcard perfect view. Queenstown is home to a small but mighty selection of rooftop bars, where you can do just that. Get ready to kick back, relax and unwind at these local venues.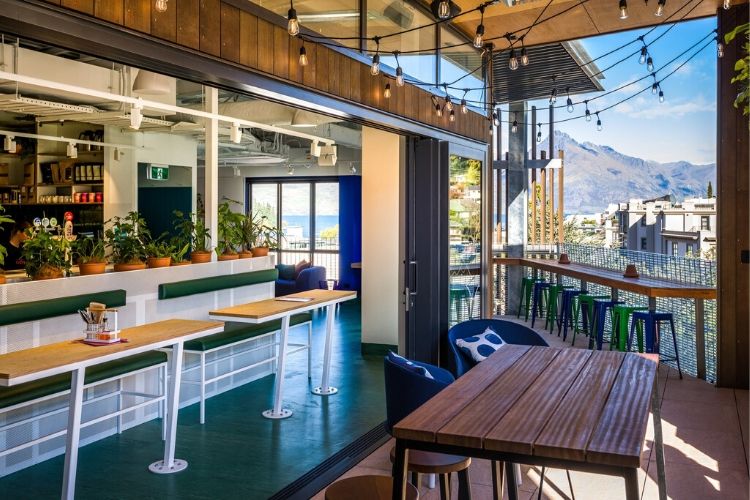 (Source: Miss Lucy's)
Miss Lucy's manages to channel all the retro and eclectic vibes, whilst still maintaining an air of sophistication. The rooftop venue is relatively new to the Queenstown scene but the team already pride themselves on bringing "views, brews and wood-fired foods". Located on top of the pod-hostel JUCY Snooze, the bar and restaurant spans across an indoor/outdoor space above the city CBD. It's decked out with high sharing tables, comfy banquet seating, an outdoor terrace with a fireplace and killer views to match. Without even getting up from your seat, you'll enjoy the sites over the Queenstown rooftops, the surrounding mountains and Lake Wakatipu. Miss Lucy's does boast a pretty extensive menu but you can't go past the drool-worthy pizza. Our personal favourite is the decadent mushroom and truffle, but there are also vegan and weekly specials that will catch your eye. The fun and relaxing vibe makes it the perfect place to give your buddy the celebration he deserves. 
Miss Lucy's – Level 4/47 Camp Street, Queenstown 9300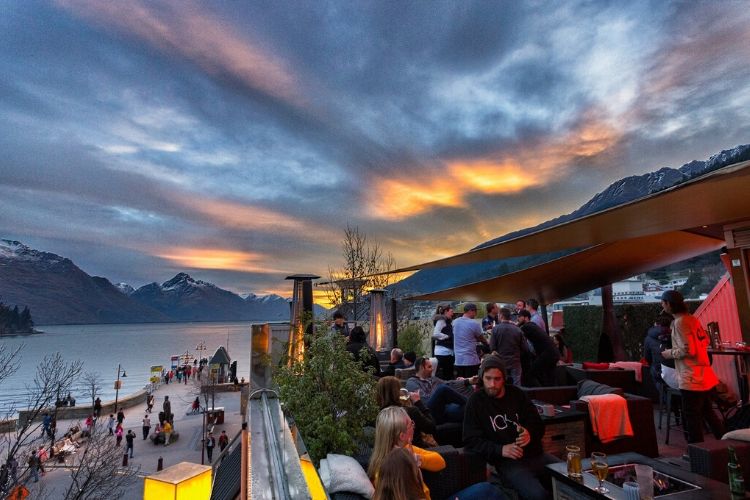 (Source: Attiqa/Sundeck)
Operating with the byline 'Meet early, stay late', The Sundeck at Attique is a rooftop bar dream come true. Effortlessly combining cool with cosy, this top floor terrace is the ultimate space to catch some sun rays and sink some booze. The full-service bar has all the classic cocktails, as well as plenty of innovative and quirky signature creations. If you're not a cocktail kind of guy (what's wrong with you?!), the extensive drinks list also includes wine, spirits, champagne and beer. When your late night cravings kick in, you can sink your teeth into the Mediterranean inspired tapas or choose from a platter of fresh local and seasonal produce. Once the sun goes down, the party animals really come out to play here. Live music, live DJs and killer playlist bellow out of the fun and vibrant lounge every night of the week, and you might even catch some party-goers trying to get a dance-floor started. Whether it's a boogie with friends or watching the sunset over the lake, The Sundeck at Attiqua is perfect for every Bucks group. 
The Sunset at Attiqua – J4 The Mall, Queenstown 9300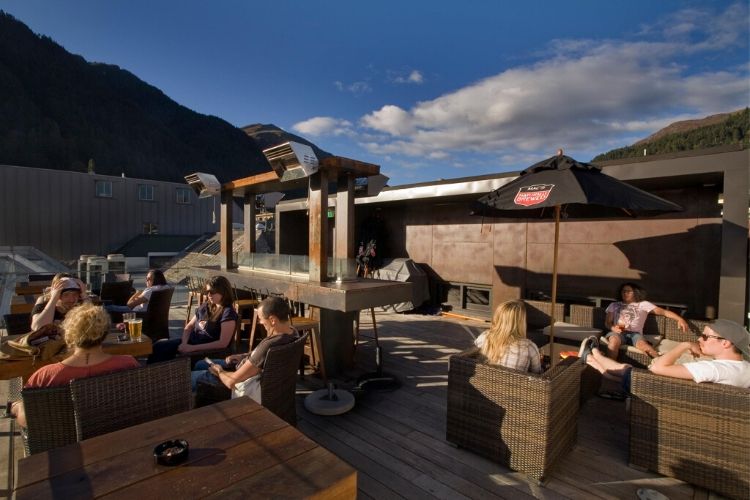 (Source: Surreal Bar & Restaurant)
True to its name, Surreal Bar & Restaurant is pretty out of this world. The downstairs section of the venue includes a pub, restaurant and dance lounge, but to really get down, you've got to go up. The rooftop terrace is where locals and travellers escape to gaze out over the surrounding mountains, while sipping on a beverage of their choice. After opening their doors in the late 90s, Surreal quickly became somewhat of an institution, attracting all walks of life for both daytime and late night visits. After diners have eaten their fill in the downstairs restaurant, the rooftop bar is where you'll find them making their way through the options of cocktails, wines, beers and spirits. During the day, the venue is fun, vibrant and even offers some sports on the large screens. Once the sun goes down, the dining tables are shown the door and the space comes alive with house, electro, breaks, live jazz and everything in between. Keep the party vibe going all night for your Bucks Party at Surreal Bar and Restaurant. 
Surreal Bar & Restaurant – 7 Rees Street, Queenstown 9300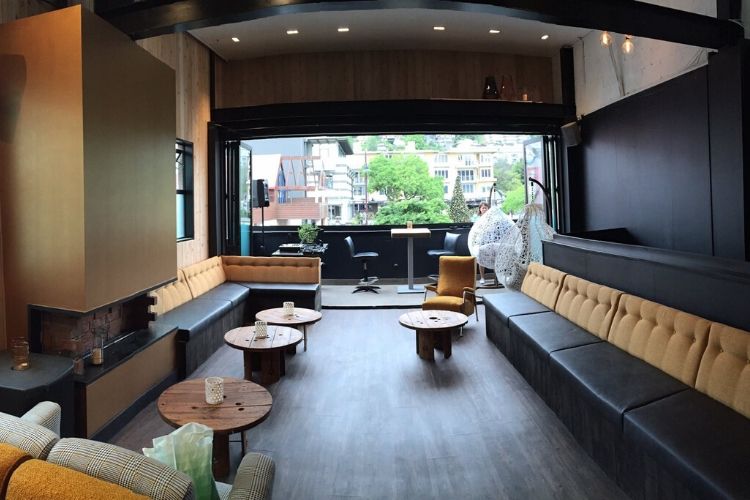 (Source: Bungalow Queenstown)
Small and cosy is the best way to describe Bungalow. It's so small that some might consider it a rooftop balcony, rather than a rooftop bar. Whatever you refer to it as, it's still an epic place to hit up with your mates. Bungalow opens its doors at 5pm each night, offering a relaxing place to nibble on delicious bar food, sip on hand-crafted cocktails and even challenge your mates to a game of Mario Kart. But as the night kicks on, Bungalow undergoes a transformation. Housing dance and tap DJs every weekend, it's a destination for locals and travellers alike. Our tip is to get there for sunset and then don't plan on leave until the sunrises again.
Bungalow – 26 Camp Street, Queenstown 9300