Top Rooftop Bars in Wellington
Wellington is having a moment. The once underrated capital of New Zealand is no longer the butt of every Kiwi joke. This growing attention could be attributed to the growing nightlife scene on offer. Not to do things by halves, the Wellington locals don't just get around regular and boring establishments. Instead, the city is undergoing somewhat of a rooftop bar boom. If the idea of unwinding down in an open space, with a killer view of NZ's iconic landscapes, these are the rooftop venues to put on your agenda.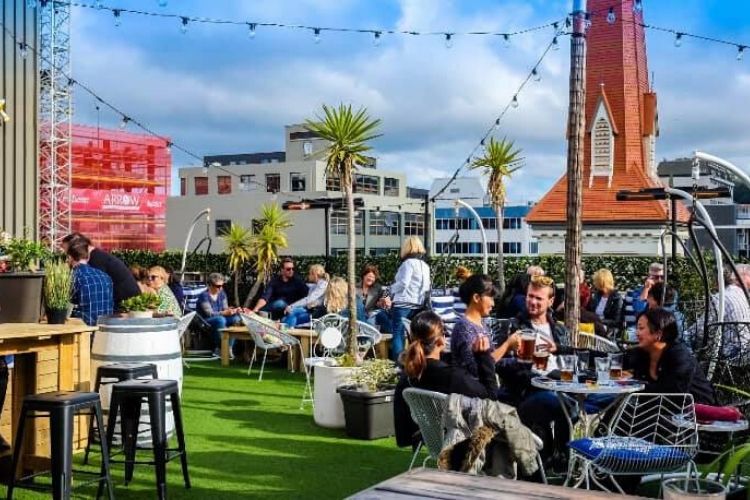 (Source: The Arborist Rooftop Bar)
The Arborist Rooftop Bar relishes in being an urban oasis, with a killer vista of the surrounding region. Parked above Wellington's Trinity Hotel, this sky-high venue is a destination for travellers and an institution for local. The expert team of barmen offer an expansive range of drinks but frozen cocktails are their speciality. You might have trouble picking between the selection of regular flavours, before you even consider the 'flavours of the day'. The bar menu has every dietary requirement covered and everything is served with a healthy dose of deliciousness. Get in early to score one of the outdoor seats and you'll be treated to front row view of the sunset. It's so picturesque, you might even forget to share it with your Instagram followers. 
The Arborist – 166 Willis Street, Te Aro, Wellington 6011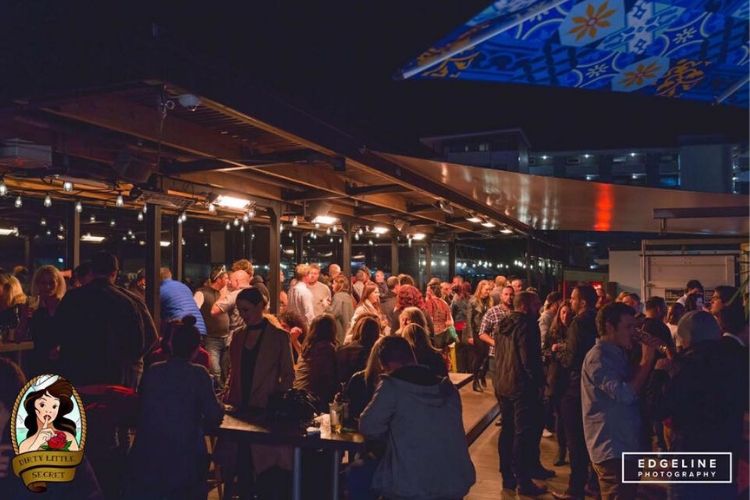 (Source: Dirty Little Secret)
Everyone knows that some things are best kept a secret, but we're still going to let you in on this Dirty Little Secret. Reminiscent of an inner-city edgy bar in Melbourne or Sydney, this venue expertly combines rustic chic vibes with naturally spectacular views. Sitting on the top floor terrace, you'll be treated to a birds eye view of the bustling CBD and beyond. If you can manage to drag your eyes away from the view for long enough, you're just as likely to become mesmerised by the seemingly endless list of drool-worthy food items, including our personal favourites – burgers and share plates. On cold nights, you can snuggle up next to the patio and during the warmer months you can snag your daily intake of vitamin D. Whether you frequenting the bar in winter or summer, you're guaranteed to have a night to remember. 
Dirty Little Secret – 54 Taranaki Street, Te Aro, Wellington 6011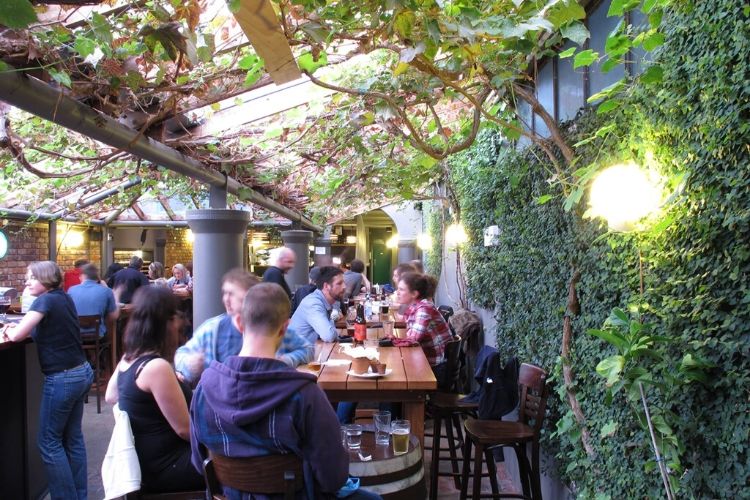 (Source: The Hop Garden)
It's nestled at the base of Mount Victoria, and has local craft beer as its focus. Hop Garden is pretty much heaven for any beer lovers looking to unwind in nature, without having to venture too far from the city. The airy garden patio is lined with vines and the glass roof protects patrons from the city's infamous winds, without taking away from the views of the surrounding natural beauty. With wholesome meals, tapas plates and a full-fledged bar, you won't need to leave this rooftop venue all night long. 
The Hop Garden – 13 Pirie Street, Mount Victoria Wellington 6011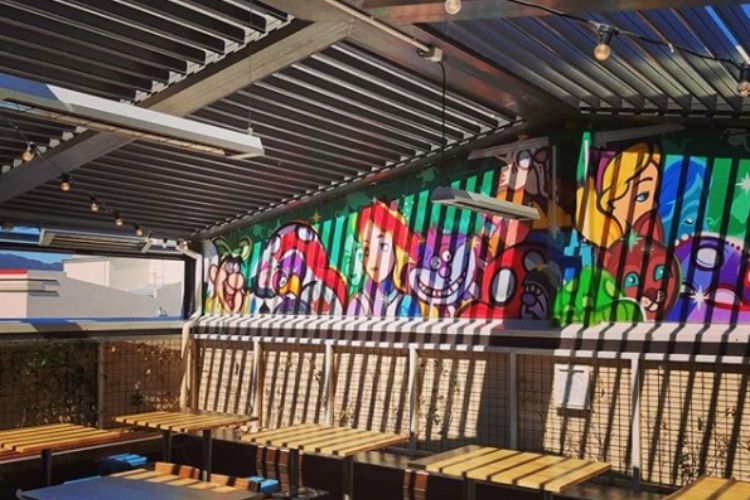 (Source: Queen of Jackson)
It's a fitting name for a royal venue. Queen of Jackson spans across two stories, with a traditional pub like space downstairs, and an artsy garden terrace above it. The sky-high watering hole boasts more than 12 different types of fruity ciders, as well as an extensive range of tap bars and bar food. It might sound like a bit of an odd combination but trust us, it just works. Get in early and plan on leaving late, because Queen of Jackson is where the fun is at. 
181 Jackson Street, Petone Lower Hutt, Wellington 5012
Bethel Woods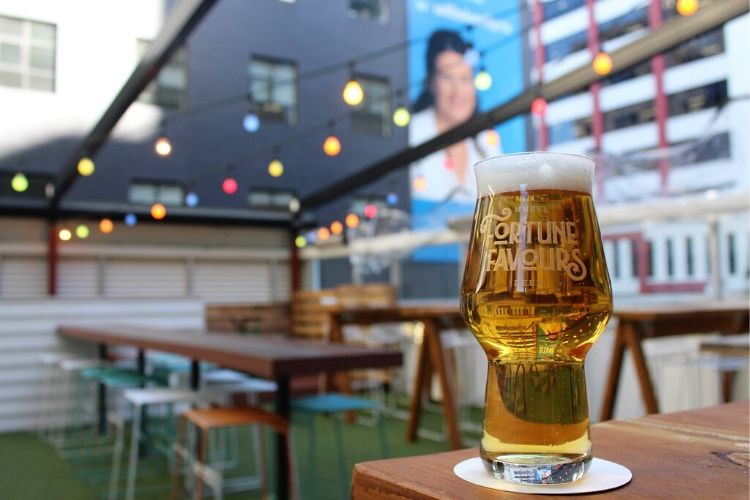 (Source: Bethel Woods)
Bethel Wood has it all. Live music, tap beer, American-style dude good and an epic location. It's nestled in the heart of Wellington's corporate hub, but the vibe at this rooftop venue could not be further from that. The airy rooftop area is only a hop, skip and a jump from the Westpac stadium, so it's also the perfect place for a drink before catching a match of live sport.  
Bethel Woods – 73 The Terrace, Wellington, Wellington 6011