Top Things to do in Darwin
Darwin is literally a tropical paradise. Northern Territory's capital has a pretty quirky character too. We like to describe it as when the tropics meets the outback. Darwin managed to combine a mesmerizing landscape and overgrown small-town vibe, with a rich cultural history and thriving multi-cultural city scene. It sounds like an odd combo, but somehow Darwin just pulls it off. Whether your name is John, Bob, Lachlan or anything in between, you owe it to yourself to lock in Darwin as your Bucks Party destination of choice. 
Croc huggin'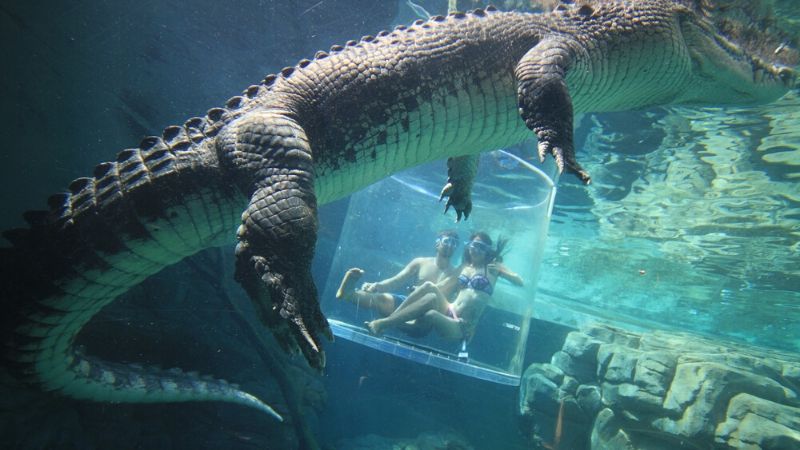 The Northern Territory is infamous for one thing – crocodiles. Whenever you hear anyone discussing the region, wrestling crocs always seems to be the centre of the conversation. There is no better place to get up close and personal with these enormous reptiles than in Darwin. You don't need to venture into the unsafe waters and pick a fight to tick the experience off your bucket list either. There are several crocodile parks scattered around the city, that give you the full experience, minus the risk to your life and limbs. If you want to step it up a notch, you can also give the Cage of Death a whirl. Once you're submerged in the water, the only thing stopping you from becoming crocodile's dinner is the cage bars. 
Lagoon chillin'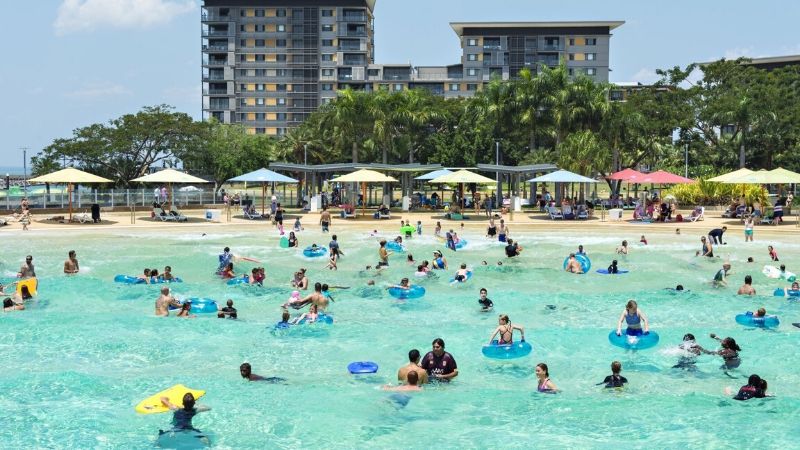 If you're not game enough to take on the croc infested waters of Darwin (we don't blame you),  you don't have to miss out all together. Darwin's wave lagoon is the ultimate way to beat the year round heat, without risking your life. The postcard perfect spot will leave you feeling like your kicking back in an island paradise, without the price tag of an OTT resort. True to its name, the wave pool hit swells of up to 1.7metres at some points of the day. The lagoon is also a hop, skip and a jump away from a myriad of shopping and eating options. Perfect set up? We thought so too. 
Island hoppin'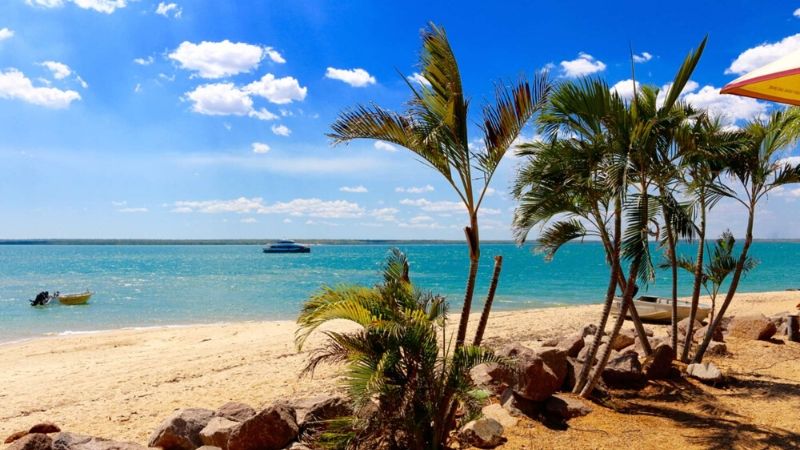 Only a short jaunt North of Darwin, you'll find a chain of 9 picturesque islands. The majority of residents of Tiwi Islands are indigenous Australians who have called the region home for more than 7,000 years. The result is a fascinating and vibrant culture, with plenty of local myths and legends. Tiwi Islands are also a dream come true for any Nat Geo nerds. The island are home to plenty of threatened or endangered species, a sea turtle conservation program, and a magnitude of lorikeets and rosellas.  It's the type of destination is so beautiful, you might just forget to snap a pic for your Instagram followers. Imagine that?!
Harbour cruisin'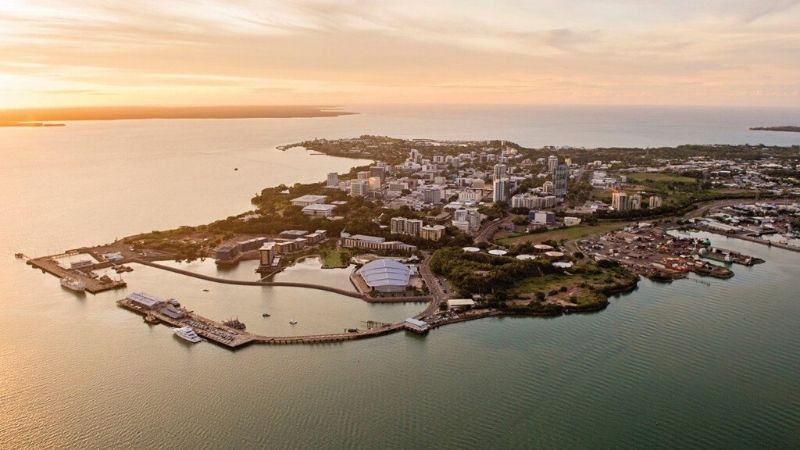 It's not just the island that boasts pristine waters. Back on the mainland, Darwin's foreshore is equally as spectacular. The best way to enjoy it is with a relaxing cruise through the waterways. From the boat, you can soak in an iconic NT sunset, eat your way through the local cuisine and learn more about the region's unique cultural history.