Wicked Bucks doesn't like to pick favourites, but even we have to admit that coastal escapes don't come much better than Byron Bay. Situated between rolling green hills and endless stretches of golden sand, the backpackers mecca is just a 2-hour drive from Brisbane and an easy hour flight from Sydney. As well as boasting a 10/10 for convenience, Byron also serves up an impressive array of offerings to keep you busy. If you plan on picking this sweet spot for your Bachelor Party (we highly recommend that you do), we've rounded up a list of must do activities. 
Stone and Wood Brewery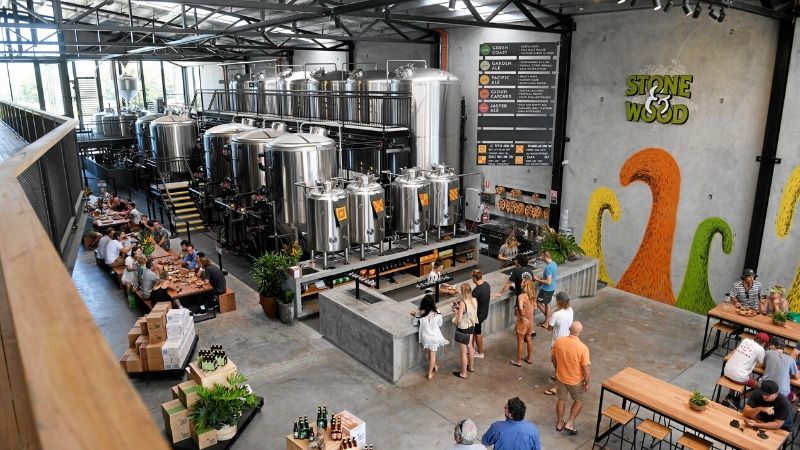 After a busy day exploring Byron, you really want the perfect watering hole to reminisce on the adventures and take the piss out of that one kook of a friend. A brewery tour and tasting at Stone & Wood is the ultimate remedy for that itch. This relatively new dig offering tasting paddles, a BTS of the brewing process and plenty of beer-inspired eats. It's the type of place that you can drop in for an hour and then leave hours later, with an inspiring new grin (that could be from the alcohol, but we're not going to argue). 
Byron Bay Lighthouse Walk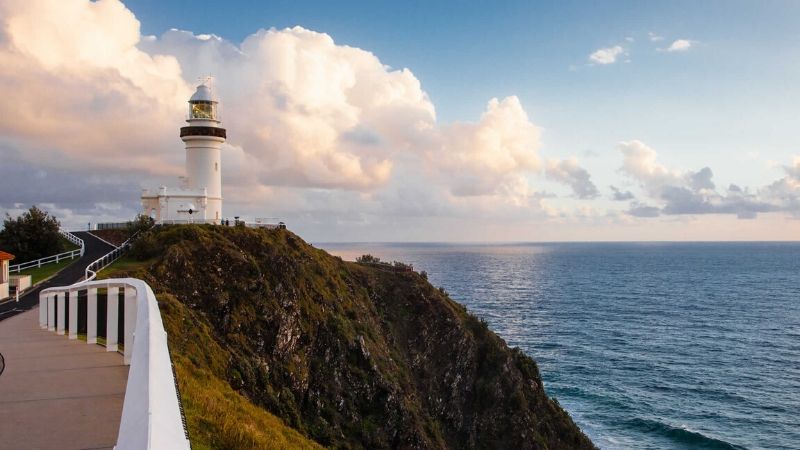 We know that Bucks Parties are pretty much synonymous with dude food and plenty of booze. If you find yourself feeling a little guilty for trading the gym for a few extra calories, we've got a sweat sesh for you. The beautiful like house walk starts at The Pass car park, winds past the mesmerising Wategoes Beach and will take you all the way to the most Easterly point of Australia. If you're feeling extra adventurous, you can get up at the crack of dawn to be the first people in Australia to watch the sunrise from this picturesque lookout.
Byron Bay Train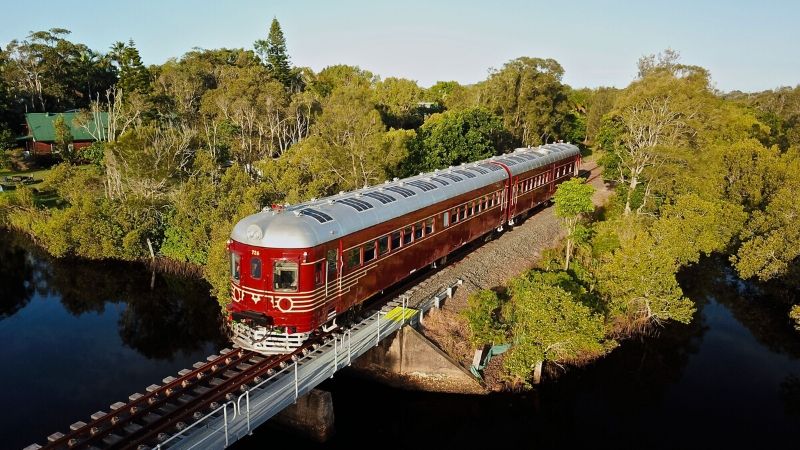 Byron's historic and abandoned train tracks have had an injection of new life. The coastal town is home to the world's first vintage solar train which runs a circuit from the Northern tip of the beaches to the town's centre. If you want to take it up a notch, why not hire a bicycle to bring on board, so you can leisurely make your way around The Arts and Industrial Estate when you arrive. 
Byron Bay Local Markets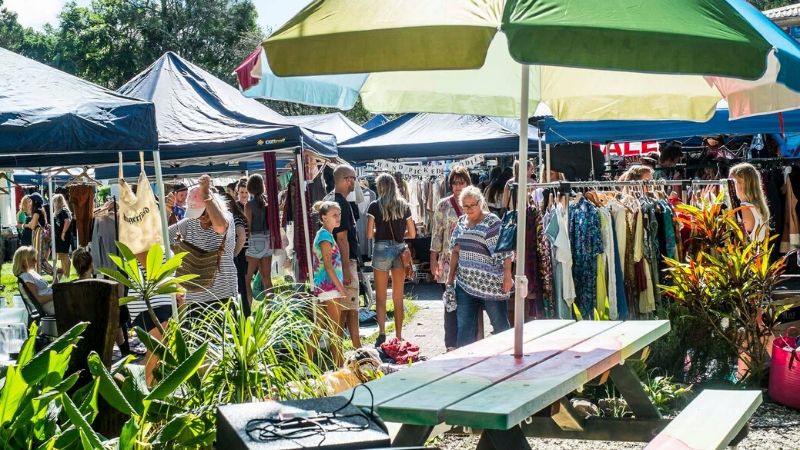 If you're lucky enough to find yourself in Byron Bay on the first Sunday of the month, you'll be treated to the world famous markets. As you rove amongst the sprawling stalls, you'll be able to fill your baskets full of unique clothing, baked goodies, fresh produce, retro records, eclectic homeware – pretty much everything you could ever imagine! If you pick up a surprise for your Missus, you're guaranteed to win some extra brownie points when you get home. You can thank us later.