Hobart Attractions 
The time has finally come for little old Tassie to be flung into the spotlight. No longer is Van Diemen's Land the butt of every Aussie joke, it's now the top of everyone's travel bucket list. We reckon we know why… Everyone has finally clued on to just how cool Hobart is. The state's capital offers a plethora of options for everyone and promises all the ticket items of the big smoke, without the annoying city traffic jams. With this Southern destination cranking up, there's never been a better time to visit. 
Explore Nature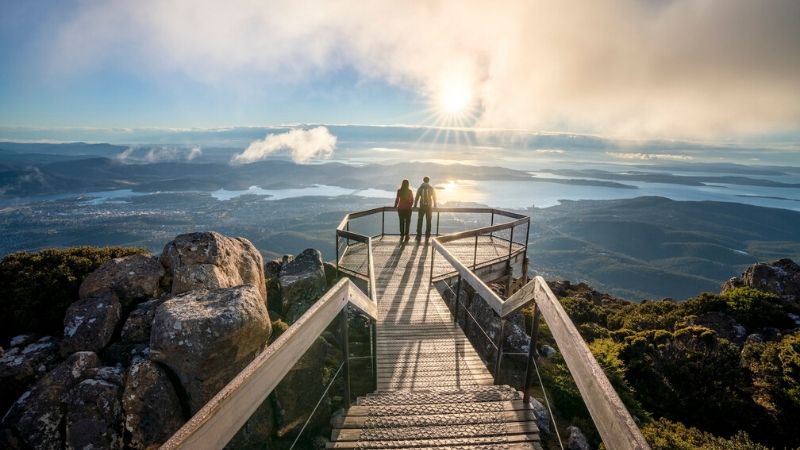 True to it's small town charm, Hobart is the destination of choice for any budding David Attenborough. The mountains that tower around Hobart are crisscrossed with trails that give a panoramic view out over the city. Starting with easy strolls to dubious climbs, there is an option for every level of fitness (and fear-level). The rainforests surrounding many of these walks are also dotted with gorgeous waterfuls, towers swamp gums and even some of the world's tallest trees. Hiking in Hobart might just be the most attractive and natural way to burn off those beers from the night before. 
Culture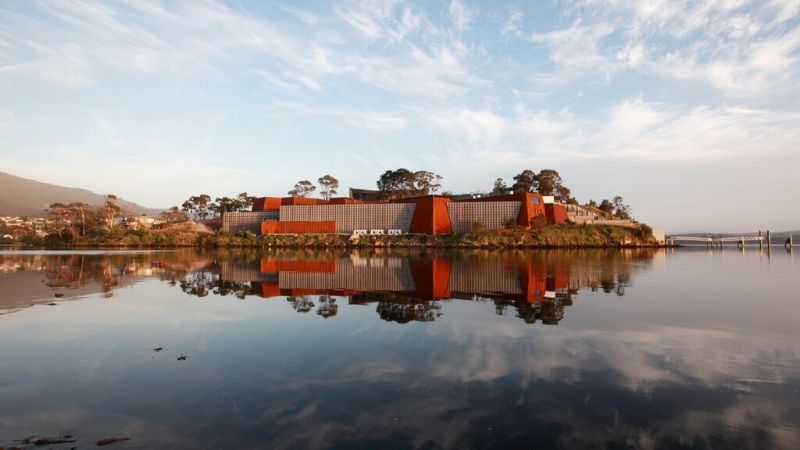 You don't have to travel far to find incredible art and cultural experiences in Hobart. There's everything from boutique art spaces and world class museums, to festivals and public galleries. This under-the-radar city has some on offer for almost every possible interest. Any Tassie resident worth their salt is likely to talk your ear off about MONA if you let them. It's worth listening too. MONA is the biggest privately owned museum in Australia and is the ultimate champion of all things weird and wacky. The venue is located right in the heart of the city CBD and boasts interactive, unique and controversial art. Hobart's cultural scene doesn't stop here though. 
Markets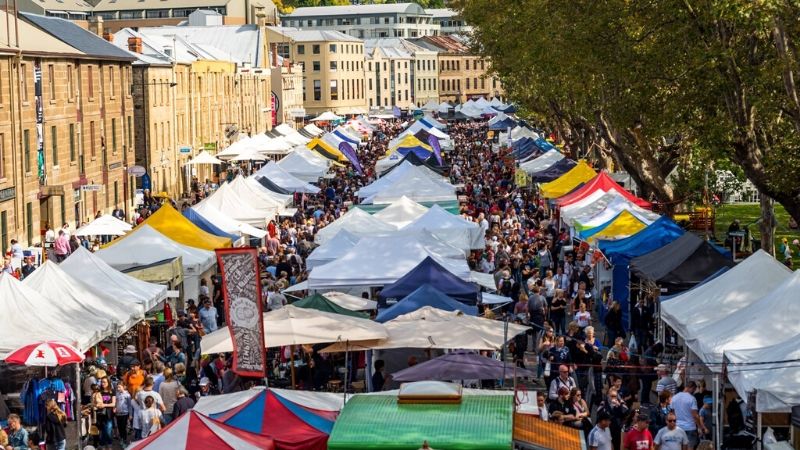 It's a big call but we're going to come out and say it. Hobart is home to the world's best markets. Controversial opinion, we know… but imagine this. You're walking along Hobart's postcard perfect waterfront on a Saturday morning, browsing through local produce and hand carved woodwork, with a coffee in one hand and a fresh baguette in the other. Sounds pretty peach, huh? Well, it's just a normal weekend in Hobart. We'll meet you at the airport. 
Foodie heaven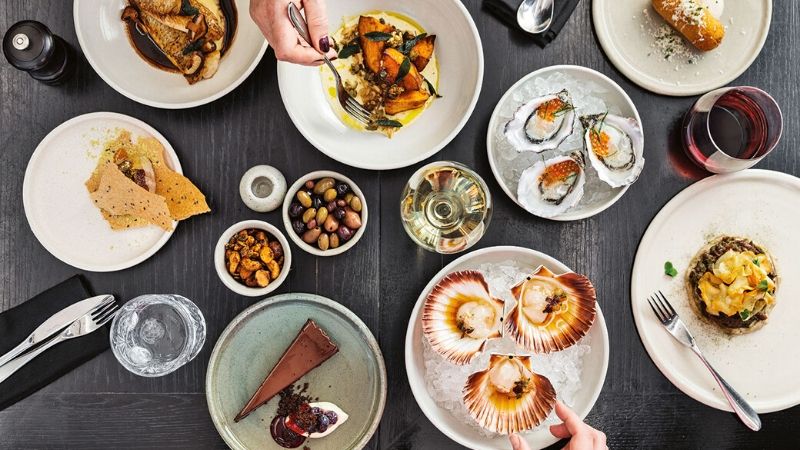 Somehow Hobart has managed to keep secret that it's definitely the biggest, best and freshest gourmet food scene in the country. We're as confident about this one as Roger Federer approaching the net for a backhand volley. Ranging from quaint neighbourhood restaurants with fair dinkum Aussie food, to intimate fine dining experience – there's something for every palette and budget. Your best best is to pack your loose pants and get ready to stack on the kg's… you might be rolling home from this trip.