If there is ever a time when a novelty graphic tee is socially acceptable and not the laughing stock of the town, then a Bachelor Party is it. If it's just for the groom, you can find a top to poke fun at his final days of freedom, encourage some questionable antics or just recognises him as what he really is – a man that needs a drink.
If you want to take it one step further, why not getting matching bucks party t-shirts for the whole party. You might border on looking like your mother dressed you, but it's the perfect way to bond with the guys. When you're out on the town in your matching party shirts, you'll feel like you're in a bromance stronger than the cast of The Hangover. To get the ball rolling, we've compiled a list of our top five favourite Bachelor Party Shirts.

UNDER NEW MANAGEMENT – GROOM
It's the classic "final days of freedom celebration". Variations of this slogan are often seen with a cartoon image of the couple, including the shackled groom. The best part of this tee is that it can be worn in the months leading up to the wedding and even for the first few months of marriage. It will also distinguish the groom on the night of the Bachelor Party and it's sure it attract him some extra attention from the ladies. Don't worry, we won't let his Missus know that she might have some competition. There's nothing wrong with a little window shopping after all.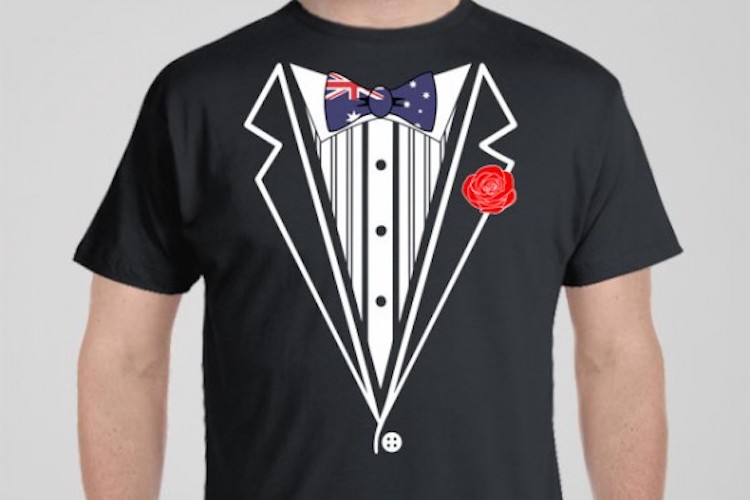 TUXEDO SINGLET –  GROOM
If the bride is like 95% of women, she will be planning every minute detail of the day – including the form attire. The Bucks Party is probably the only element of celebrations that she doesn't have control over so why not break free and go the exact opposite? Mock formal attire singlets are the perfect nod to the wedding celebrations, but with a chilled-out dude twist. These tops are particularly suitable if you're partying in the tropics, at the beach, on a mediterranean superyacht (we can all dream, right?) or anywhere with a warmer temp.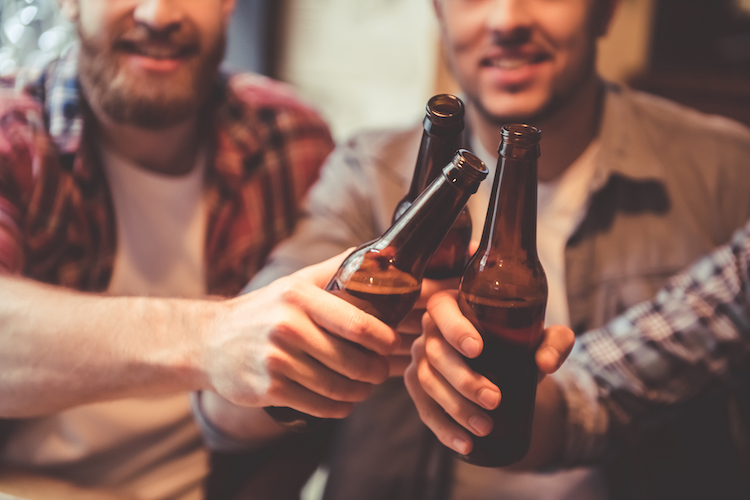 I MAKE BEER DISAPPEAR, WHAT'S YOUR SUPERPOWER? – GROUP
Beer is pretty much a Bucks Party staple. Why beat around the bush? This number promises to be a crowd pleaser and will certainly get people to stop and comment. It's a great way to ask your groomsmen to be a part of the bridal party.  With a message that strictly outlines their responsibilities, there'll be no confusion when you're expecting everyone to keep up with you.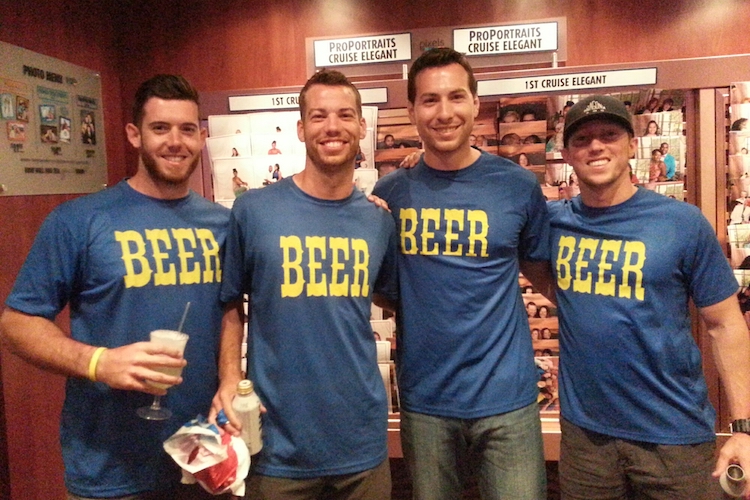 BACHELOR PARTY BINGO – GROUP
What guy doesn't love a bit of healthy competition? Give the bucks party a challenge to complete on the night of the bachelor party with a Bachelor Bingo Tee. You can custom design the shirt to include tasks as easy as "take a shot" or as questionable as "take a ride in a cop car". You might not actually make it through the whole board and there might not be anything more than bragging rights for the winners but it's guaranteed to produce a killer night anyway.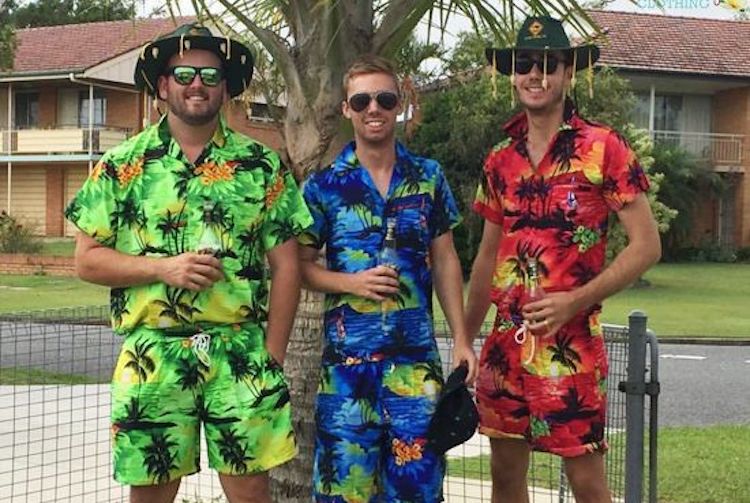 HAWAIIAN VIBES – GROUP
This one pretty much speaks for itself. Nothing beats a classic group Hawaii shirt. Great way to let everyone know you are out for a fun night.