Large Group Accommodation Byron Bay
If you're looking to visit Byron Bay with a group of people, there are a wide range of affordable and luxurious options that are sure to exceed your expectations.
Holiday houses provide a great option to holiday together, which provide you with essentially with your own private resort to enjoy.
It provides you with the option to enjoy your Byron Bay holiday with a self-contained holiday house with all of the required amenities and more. You will have your own kitchen, spacious living and dining rooms, with gorgeous outdoor surroundings and views.
We have rounded up a list of the best large group accommodation options, so you can spend less time worrying about where you will stay and more time enjoying your holiday.
Byron Luxury Beach Houses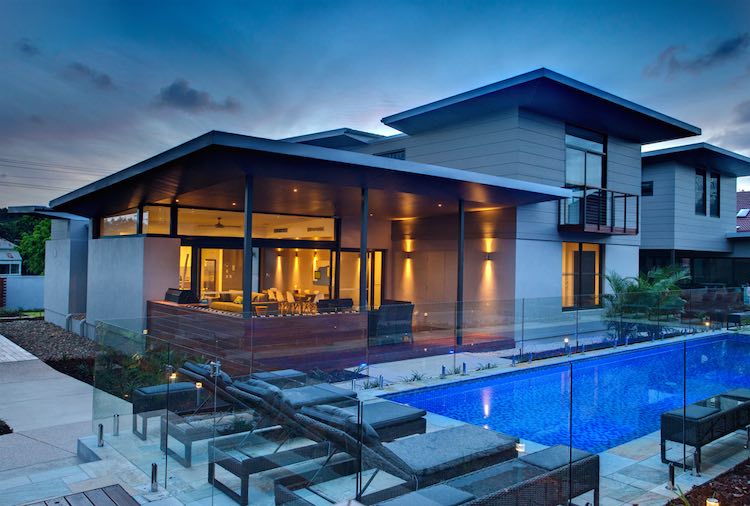 Located near the spectacular Belongil Beach, Byron Luxury Beach Houses provides its guests with modern, spacious and private accommodation. It's perfect for group holidays, providing the perfect amount of comfort, space and freedom to enjoy your holiday so close to the beach.
At Byron Luxury Beach Houses, you'll have everything you need right where you're staying, making you want to spend more time at home.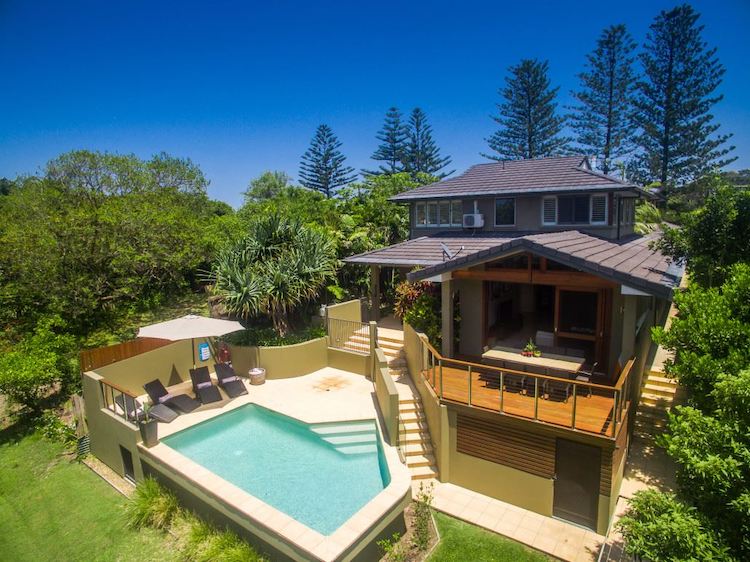 Located only two minutes walk to Clarkes Beach, Byron Beach House.- Havana is a beautiful beach house nestled right beside a national park.
It provides spacious open plan living with contemporary furnishings that look great on the eye. There is also a fantastic outdoor dining area with a barbecue that overlooks the gorgeous pool.
Kokos Beach Houses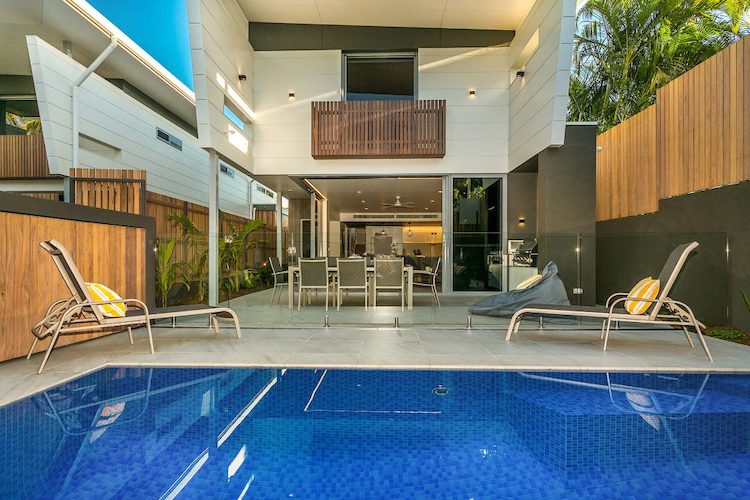 Another fantastic Beach house option is Kokos Beach Houses. This brand new gorgeous accommodation provides two level residence which include top quality European furnishings and appliances.
It is only a short walk from the Belongil Beach and town centre of Byron Bay, with amazing amenities including a private heated pool and alfresco dining.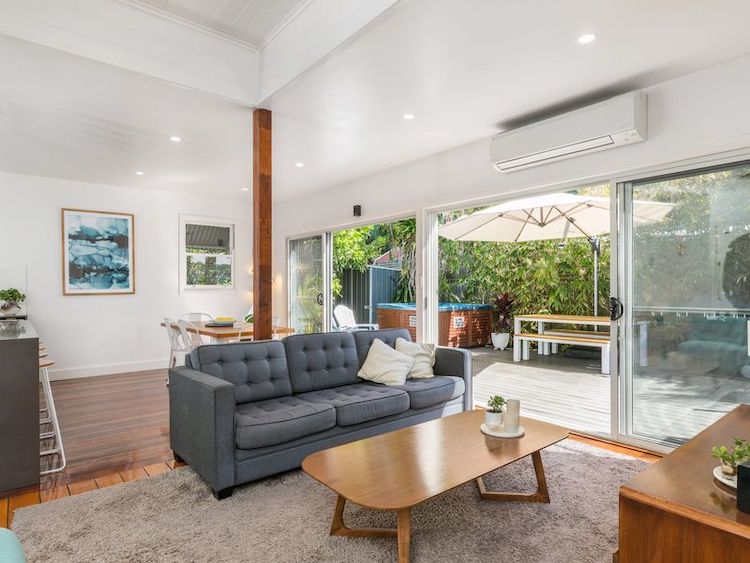 A three bedroom beach house providing elegant interiors and fantastic outdoor spaces, Alaska Bay is a stylish holiday house within minutes to the heart of town and Belongil Beach.
It provides all of the amenities that you need, including a gourmet kitchen, spacious living and dining areas that open out to a large outdoor deck, with a BBQ, lounge, outdoor spa and pool.
Aaloka Bay is an absolute steal, providing you with amazing accommodation, so close to everything Byron has to offer.
Away on Shirley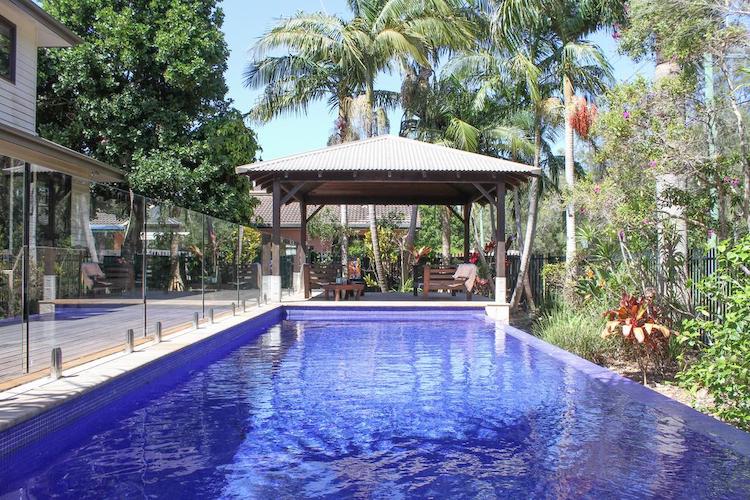 This accommodation option is so spacious, that it could even be shared by two groups of people, with two levels offering its own kitchen, lounge and dining area.
The ground floor provides 4 spacious rooms, each having its own king bed and ensuite. The ensures all include a deep beach and heated outdoor shower with a private garden. To top things off, all rooms also have their own bar fridge and flat screen TV.
Azolla Beach House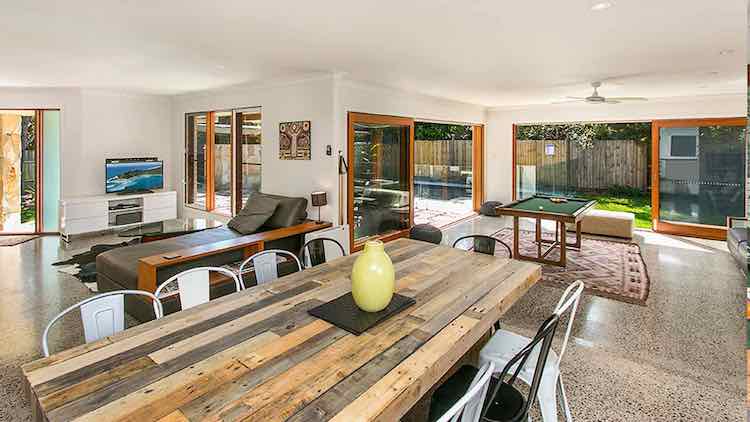 Located in a quiet cut de sac, only minutes away from Tallow Beach, Azolla Beach House is another beach house that provides you with everything within close walking distance.
It is a renovated beach house that provide you with a ground pool and a studio in beach side Suffolk Park.
It is right next to the Arakwal National PArk, with the walking tracks taking your right through to the heart of Byron Bay.
Koreelah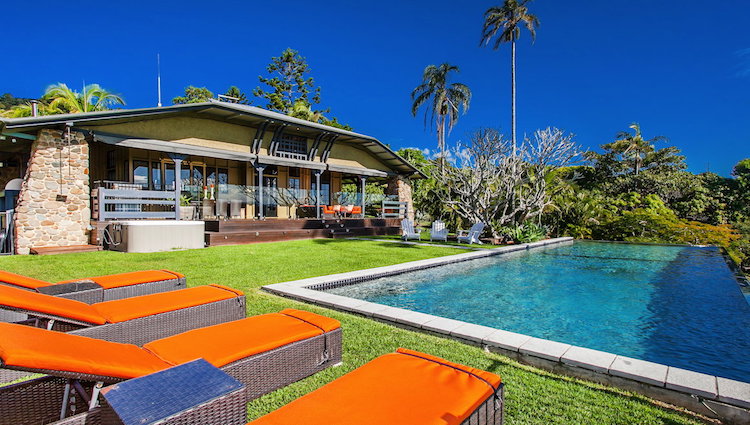 A stylish and unique property situated on a whopping 110 acres of rainforest, Koreelah is a spacious holiday house providing relaxed and lavish living.
It is a stylish retreat providing the perfect place to relax and unwind. It also has amazing amenities including a kitchen with coffee machine including a pizza oven.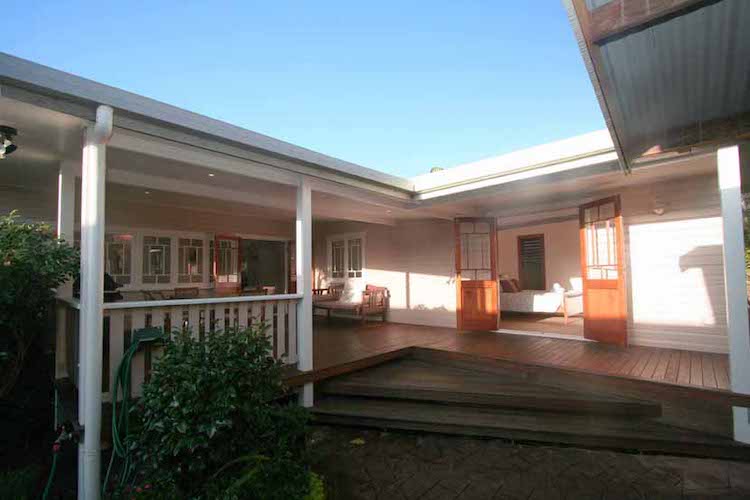 On Carlyle is a beautiful three bedroom beach house providing its guests with spacious living in a quiet and peaceful location. It is only minutes away from the heart of town, with Clarkes Beach also within walking distance.
Its main drawcard is its fantastic outdoor setting, providing a magnificent expansive deck with alfresco dining and BBQ.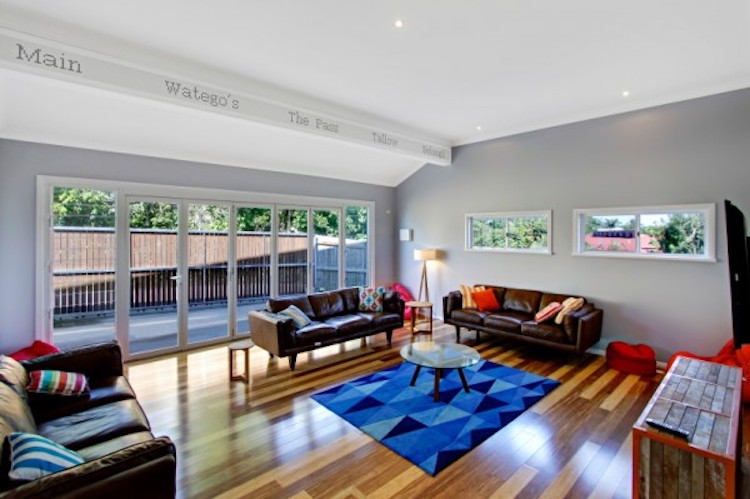 Away on Seaview is a renovated six bedroom home with a swimming pool. It provides a private and quiet location, being only a short walk to Byron's main beach and town centre.
It provides all of the luxuries you need for your Byron holiday, providing everything you need right at your doorstep.
Byron Bay is home to some of the best large group accommodation. Known as a destination where travellers like to go in groups, there are plenty of fantastic choices for you.
Where you're after something affordable, luxurious or close to the heart of town, there are a wide range of great choices that are excellent value for money.
You'll be sure to love the large group accommodation on offer, providing the perfect place for you and your friends to come home to after a long day of exploring beautiful Byron Bay.
Further Reading: