There are many reasons to visit the capital of Western Australia, and plenty of things to do while you're here. There are scenic swimming beaches like Cottesloe Beach and the Basin on Rottnest Island. And there's a busy and fun nightlife scene that involves small bars hidden down laneways and up on rooftops. There's the Margaret River Wine Region, which is day trip distance from Perth and has over 200 vineyards producing more than 25% of Australia's wine.
Plus that favourite nightspot of every red-blooded man on a bachelor's party get-together: the strip club. If you're planning to have your buddy's buck's night in this fine city, it's only natural that you'll want to include a visit to a few strip joints. But how do you find the highest-rated adults-only gentlemen's clubs in Perth? The ones with the hottest women, the best drinks and the liveliest party atmosphere?
Here are four of the most popular strip clubs in Perth for you to check out. Hit these places up with your boys and spice up your stay in Perth with some sex appeal. Be sure to hit up the Wicked Bucks team for VIP Strip Club Access to the best Perth strip clubs.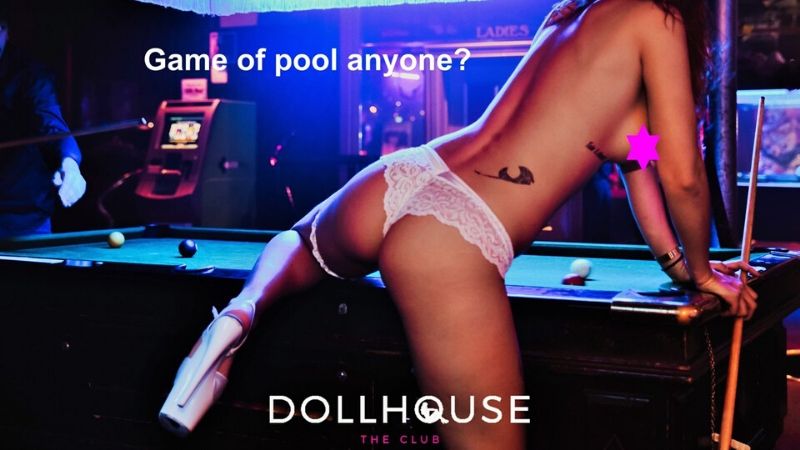 329 Charles Street, North Perth
The Dollhouse prides itself on its atmosphere, which the venue's official website claims is the best strip club in Perth. This isn't a venue where the staff try to pressure you into getting a lap dance or buying a round of drinks right away. This is a venue where your comfort and good mood is paramount. Where the staff are friendly and take the time to learn your name, and with a luxurious interior to boot.
The Dollhouse will take the time to make sure you enjoy the music, the drinks and the very sexy dancers too. Open from Wednesday to Saturday from 8pm until 5am, it looks like there's never a bad time to say a warm welcome to The Dollhouse.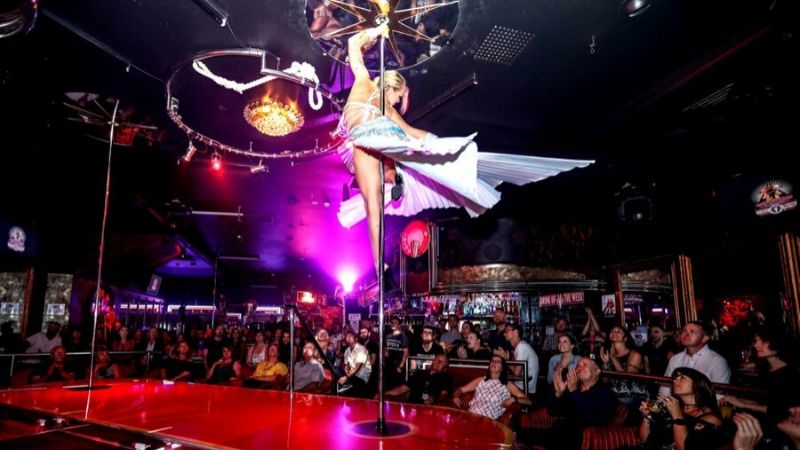 174 James Street, Northbridge
With its art deco-style interior complete with flattering neon lighting (not too bright or dim, but just right), the Voodoo Lounge is much more than a mere gentlemen's club. It's a premier club and cabaret lounge which has won five Australian Adult Industry Awards, so you know it's the real deal and one of the best Perth's strip clubs. The eye-catching interior provides the ideal playground for elegant and attractive strippers and dancers of both the lap and pole persuasion. This place is popular with rock stars and other celebrities who visit Perth, so you'll be in good company when you come here to mingle and you're sure to enjoy both the delightful (and highly skilled) dancers and the excitingly erotic atmosphere. This club is also serious about their 'No Dickheads' policy so if any of your buck's party crew are dickheads, leave 'em back at the accommodation.
Buck's and hen's packages are a big part of what the Voodoo Lounge do and you can treat your buck to a 'Ritual Humiliation Buck's Strip'. Trust us, he'll thank you for it.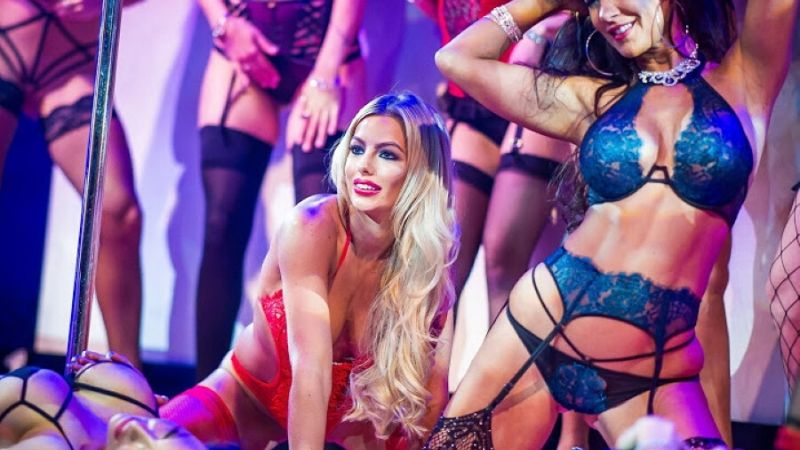 230 William Street, Northbridge
The Penthouse Club pride themselves on going "above and beyond" the average strip club experience, with three floors, two bars and spectacular state-of-the-art sound and lighting. On the mezzanine level there's the VIP Sky Box which has views that can't be beaten of the club and stage below. The VIP "Champagne Rooms" are private places for you, your buddies and a couple of the girls to indulge in private lap dances. The girls in this venue are called keygirls and they will open the door for you to have a wild time at the Penthouse Club.
And if you need more convincing, check out all the wonderful things they do for bachelors on their final nights of freedom. Does your buck secretly lust for the limelight? Give him the 'Centre Stage' experience where three keygirls will lead him onto the stage and provide him with his moment in the spotlight. If you contact them before you arrive they can also find a whole bunch of other ways to deliver the perfect buck's party experience too.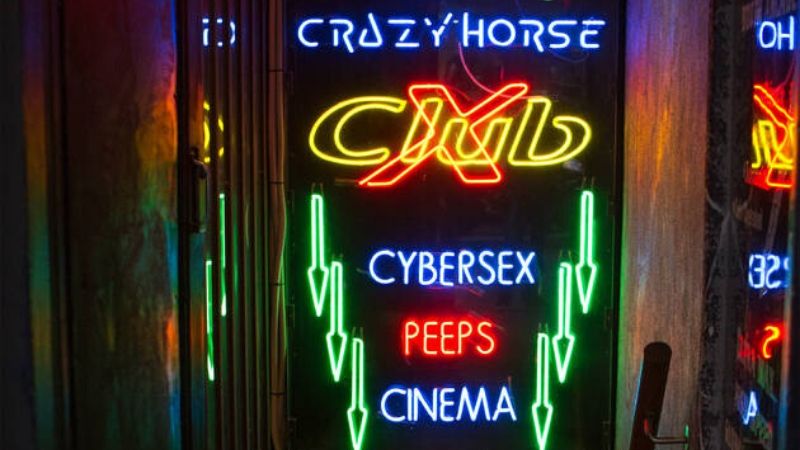 114 Barrack Street, Perth
Club X is many things: an adult store, an adult bookshop, an adult cinema and a 24/7 peep show. Basically it's a one-stop shop in central Perth for all your sexy needs and goods. Guaranteed to have a great night out on the town for your bucks weekend. You definitely won't forget this anytime soon.