Perth Nightclubs
"Nightlife" might not be the first word that springs to mind when you think of Perth. But with the seemingly endless variety of clubs that this city has to offer, maybe it should be. There are many reasons to visit Perth and stick around for a weekend or even longer. This city has scenic beaches like Cottesloe, with its Norfolk Pines, terraced lawns, white sand and clear water perfect for a swim, surf or SUP.
There's the Kings Park and Botanic Garden with its popular Bell Tower where you can watch 18 bells ring. And we're pretty sure you've already heard of Margaret River, a wine region with top-quality vineyards and wineries within day trip distance of the city of Perth.
But when you're here on a buck's party weekend, nightlife might be the first thing on your mind. Fortunately Perth has so many nightclubs that you could spend the whole weekend going from one to another… and come back for more the next weekend. But maybe you don't know where to begin? That's why Wicked Bucks have put together this list of just some of the best nightclubs in Perth. Even better if you want VIP Nightclub Access get in touch with the team.
This is by no means a complete list. You'll have to come here and spend some time in the city yourself to really experience how awesome the nightlife is. But in no special order, here are ten of the very best nightclubs in Perth to get you started. Most of them are either in Perth City or in the hip, cool inner suburb of Northbridge.
What more do you need to know? How about a little more about the nightclubs we picked? Remember: this is just the beginning.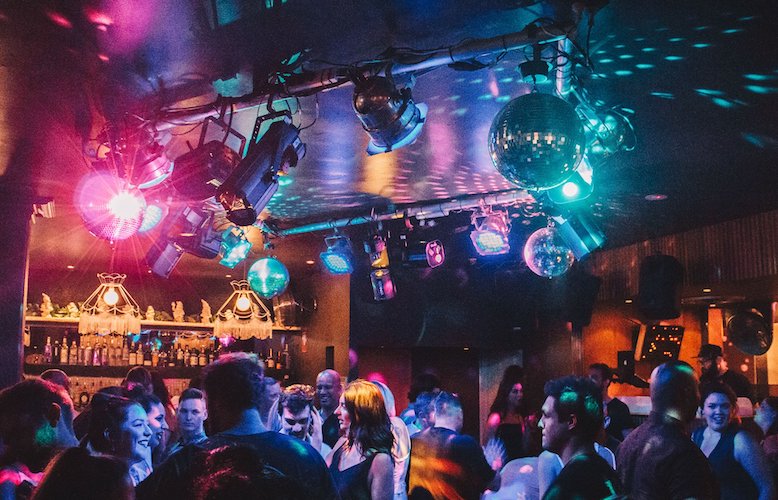 Source: Mint Nightclub Facebook 
 22 Lake St, Northbridge WA 6003
Mint Nightclub is old school and retro, playing hits from the 80s, 90s and 2000s. Then when Saturday rolls around, pop anthems are the specialty. If you and the boys are tired of posh nightclubs that take themselves too seriously, Mint might just be the breath of fresh air (so to speak) you've been waiting for. The lively themed events and seemingly endless collection of fun tracks make for an ideal bucks night out in Perth.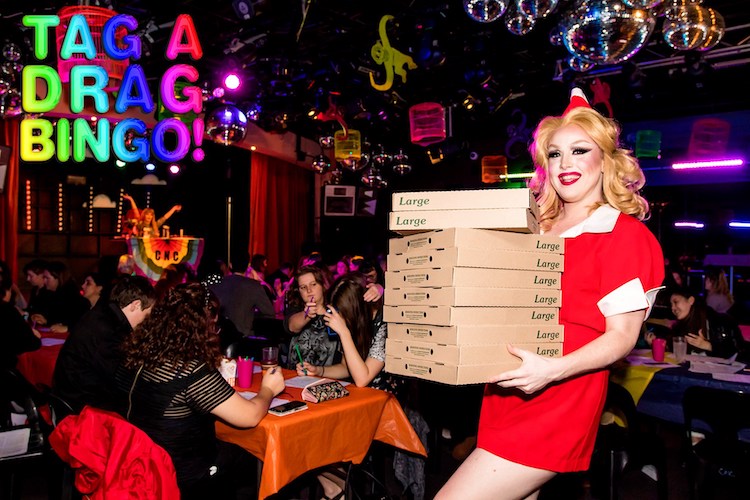 n
Source: Connections Nightclub Facebook
81 James St, Perth WA 6003
Connections prides itself on being Perth's number one gay and lesbian night spot, but straight folks are welcome as well. And there are quite a few benefits to giving this club a go. For one thing, nobody will refuse to let you in based on what you're wearing. For another, it's one of the best nightclubs in Perth with among the best DJs, cocktails, music, atmosphere, service and views.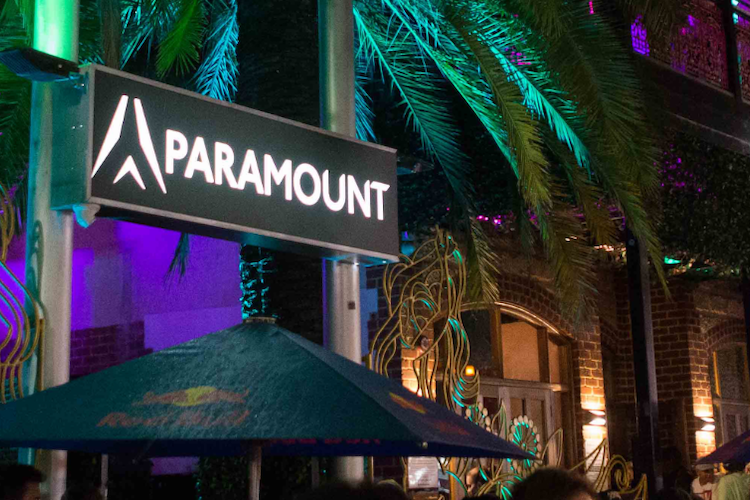 Source: Paramount Nightclub Facebook 
163 James St, Northbridge WA 6003
Paramount is a big two-storey venue with bands, DJs and disco balls. The first storey is Leopard Lady, which features private booths decked out in fake fur. The second floor is Senor Peppers, a very colourful Mexican-themed bar perfect for your own fiesta. As you'll see, it's not uncommon in Perth to have two or more clubs in the one venue, and at Paramount it's a format that works well for variety.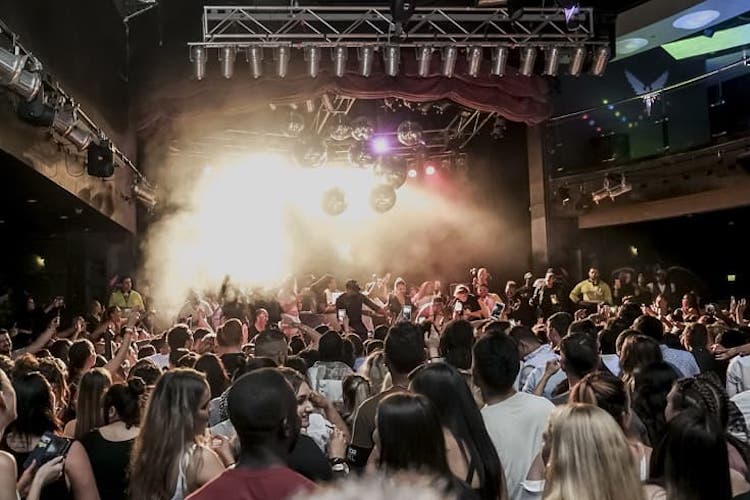 Source: Eve Nightclub Facebook 
Crown Perth, Great Eastern Hwy, Burswood WA 6100
Housed within Burswood's Crown Casino, EVE is one of Perth's hottest locations to be seen in. There are five bars here so you're sure to find one that suits your vibe. There's a roomy lounge, an open-air balcony and a huge dancefloor with exceptionally good DJs spinning the very best tracks. EVE has both resident DJs and special events so whatever weekend you go there's sure to be something juicy going down.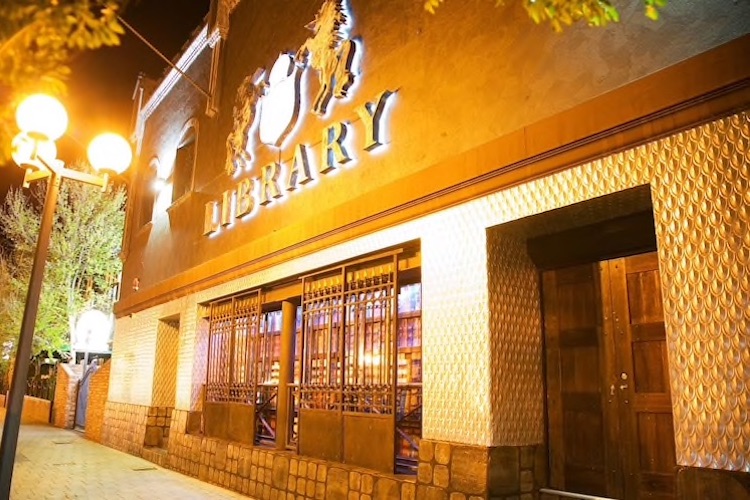 Source: The Library Nightclub 
69 Lake St, Northbridge WA 6003
Unlike most libraries, this club provides a noisy environment… in the best possible way. It's also very stylish, with three storeys combining elements of bar, lounge and club plus bookshelves on the walls for decoration plus a brightly lit dancefloor.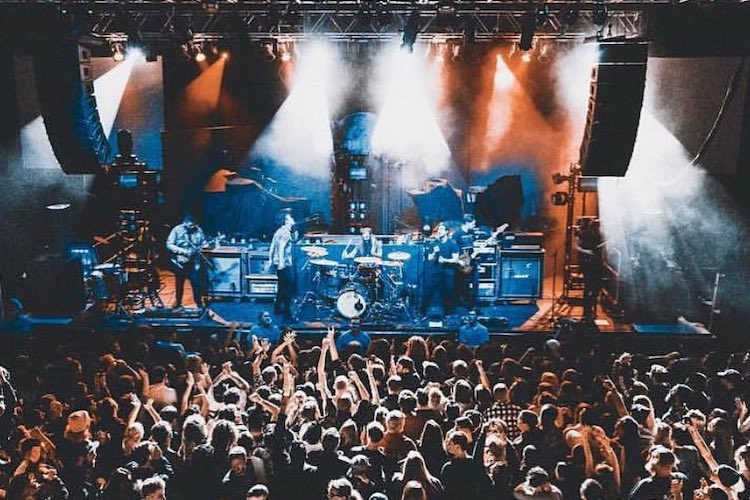 Source: Amplifier Capitol Facebook 
383 Murray St, Perth WA 6000
Amplifier Capitol is actually two connected nightclubs. In a nutshell, Capitol is a bustling nightclub and Amplifier is a bustling beer garden. Both are fun environments that hold unique events whether it's famous bands taking to the stage at Capitol or chilled-out Saturday sessions at Amplifier.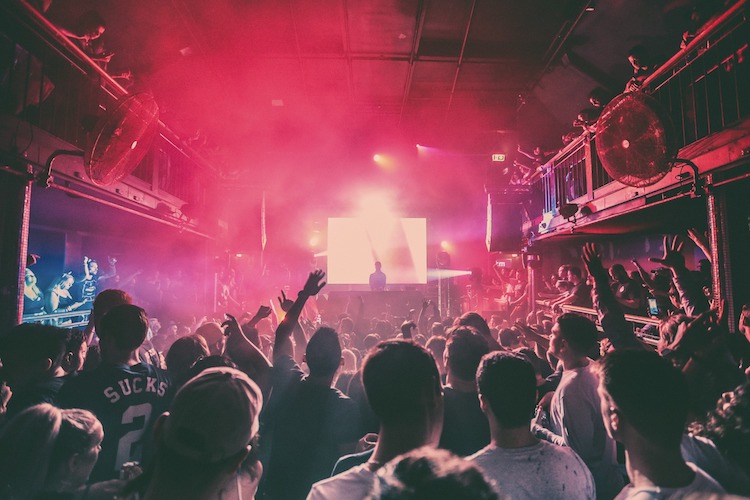 Source: Villa Nightclub Perth 
187 Stirling St, Perth WA 6000
Perth is the place to be for big (and stylish) bars it seems and Villa is no exception. Two levels with three bars, a huge stage and its own purpose-built DJ console, Villa takes pride in how spacious, stylish and versatile it is. It also has a 700-person capacity. So it can handle big parties, and that definitely includes your buddy's bachelor party.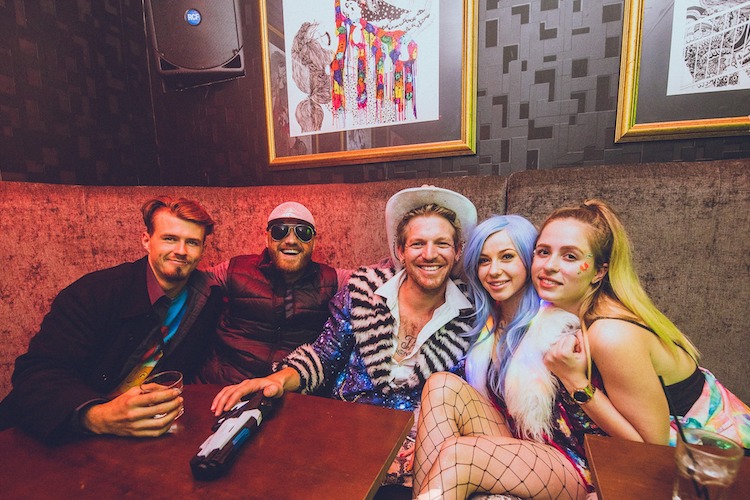 Source: Geisha Bar Facebook
135A James St, Northbridge WA 6003
Geisha is small, intimate and upmarket. It also prides itself on being Perth's most decadent nightclub, the place to hang out if you want to go celebrity-spotting or just want to be seen. A place where the cocktails and the house music are both top-quality, Geisha is a warm and welcoming environment of beats and basslines.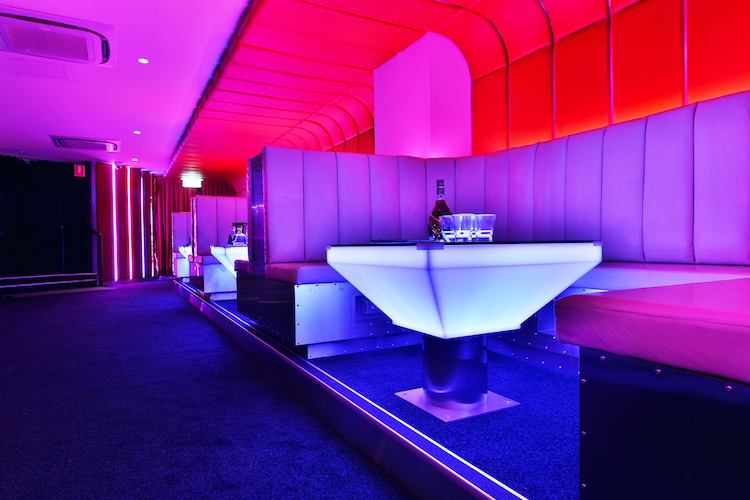 Source: Air Nightclub Facebook 
139 James St, Perth WA 6003
Partying at Air is a bit like flying first-class on a plane minus all the inconveniences of actual flight. There's the pre-flight security to keep the troublemakers out, friendly and speedy service from the skilled "cabin crew" and then a huge variety of top-notch in-flight entertainment and refreshments. With its two storeys, elegant décor and dance floor bathed in purple light, Air feels like it takes you a fair bit higher than a flight would – all the way to the cosmos.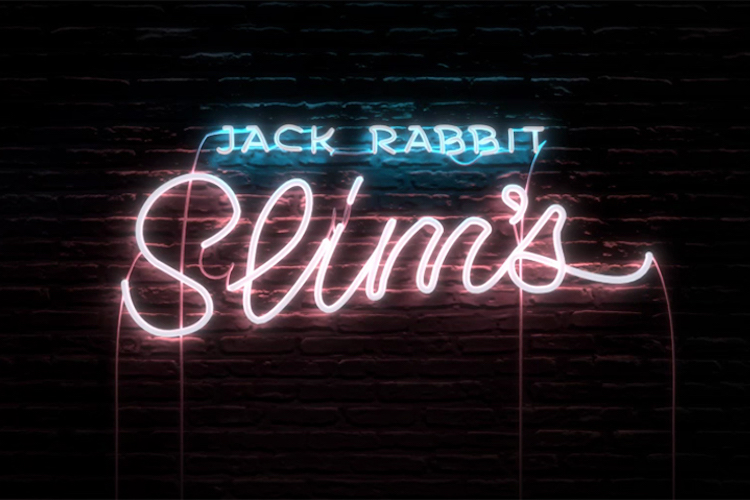 Source: Jack Rabbit Slims Facebook 
133 Aberdeen Street, Perth City
If you prefer rock and roll to dance music and your idea of the perfect night out is to catch a live band, this is the place for you. Jack Rabbit Slim's regularly hosts live music as well as themed party nights. Grab a milkshake and some fries from the late-night diner, play some games in the retro arcade room and then get funky to some live tunes on the dancefloor.
Check out our Perth bucks party ideas for a weekend full of activities or even our Perth bucks party packages for a pre-planned weekend.