Airlie Beach Fishing Guide and Charters
Airlie Beach is famous for being the gateway to the Great Barrier Reef, providing easy access to all of its islands and reefs. This makes it the perfect fishing destination for all types of fisherman.
With the Great Barrier Reef and Whitsundays being home to some of the most amazing marine life and crystal blue water, it is the ideal place to cast a rod and go fishing.
Whether you're a beginner wanting to learn how to fish or are quite the experienced angler, you can be sure that fishing in Airlie Beach will provide you an experience like no other.
One of the best ways to enjoy fishing in Airlie Beach is through an organised fishing charter. The people providing the charter are either locals or know the area so well, being able to show you to all of the best spots and tell you what you can expect to catch, give you the right equipment and teach you the best techniques.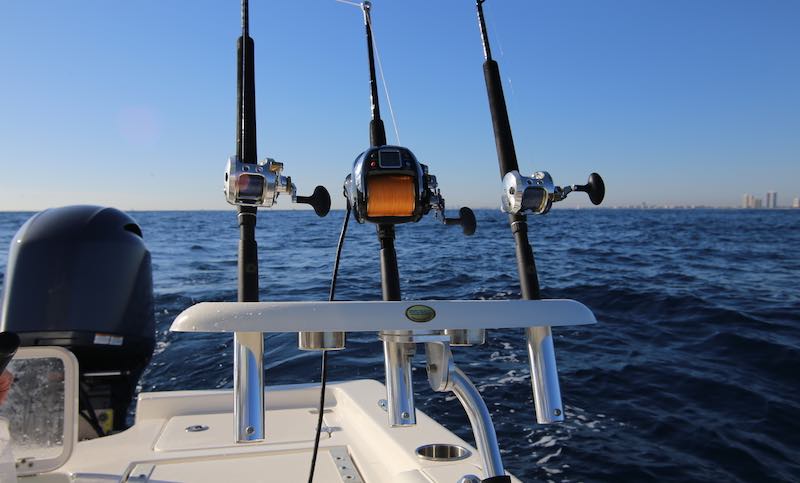 How does a fishing charter work?
When doing a fishing charter, the day will start off with the crew loading all of the gear and supplies needed onto the boat. There will be breakfast on the boat or even before you venture out, depending on the timing of departure from Abel Point.
You will then head out on the water to marked areas that are abundant with extraordinary marine life, providing the perfect places to cast your rod.
If you need a hand in catching any fish the crew are there to support and give you pointers. Once you catch some fish, the crew are there to help you spike, gut and gill what you have caught so it can be put on ice and preserved for when you get back on land.
Fishing charters will always provide you with Lunch and snacks so that you are not hungry out on the water.
If you're wanting a photo with any extravagant catch you are proud of, the crew are also happy to take photos for you.
You can also choose to do a half day or full day tour, depending on how long you would like to be out on the water. There is also the option to do a shared tour with other passengers, while also having the opportunity to organise a private tour if that is what you're seeking.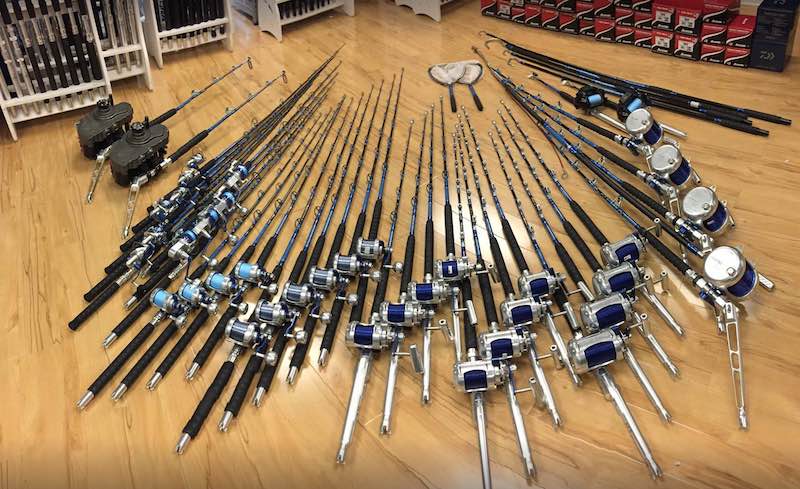 Why do a fishing charter?
Being new to the area can make fishing in Airlie Beach quite difficult. Not only are you unaware of the best spots, but you also are not sure of where you are not allowed to fish.
Having a fishing charter booked provides you with the guarantee that you will get the most out of your fishing and will get the best catch you can.
Also not having access to a boat really limits your opportunities, as the best fish to catch are out on the reef. Hiring a boat on your own can be quite expensive and there are heaps of other things you also need to worry about, like managing the boat and navigating through protected reefs.
Save yourself the hassle of having to worry about everything else and leave that to the professionals. Do what you are there to do and love to do, casting your rod!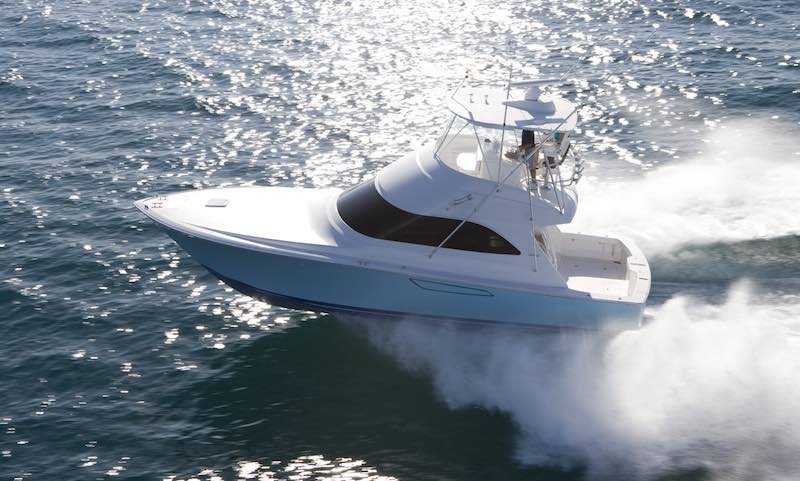 What fish can you expect to catch?
The tropical waters of Airlie Beach and the Whitsundays are home to some of the most magical ocean creatures you'll ever see.
When on a fishing charter you will be taken to the very best spots where you can expect to catch some of these creatures and have yourself a nice dinner.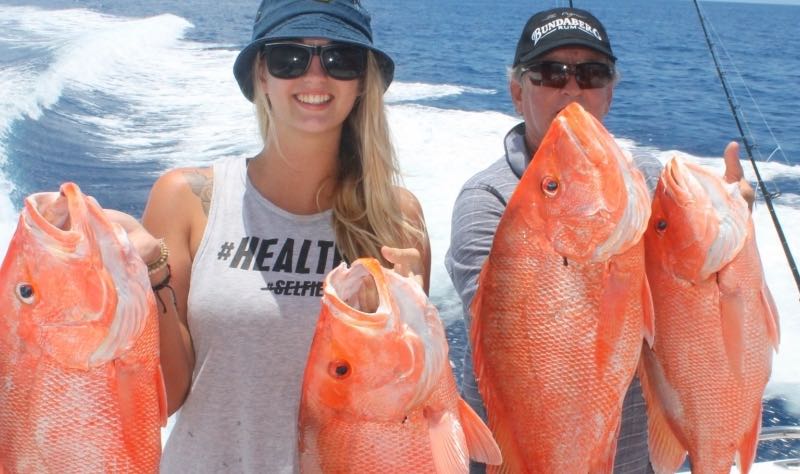 Types of fish in Airlie Beach:
Red Emperor
Black Jew
Sweet Lip
And more!
Read: Airlie Beach Fish Species
With so many extraordinary ocean creatures for you to find and catch throughout the waters of Airlie Beach and the Whitsundays you can be sure to have the best fishing experience of your life time.
Airlie Beach has several fishing charter services that will lead you out to all of the best spots, making it a great place to get out the rod.
No matter the skill level, the waters of Airlie Beach will not disappoint. Providing plenty of opportunities for you to catch some of the best fish.
The waters are filled with plenty of game fish, meaning some of the catches you are lucky to get, you may not be able to get anywhere else.
You can be sure by organising a fishing charter, you will get the best value for money and catch the best fish.
Deep sea fishing in Airlie Beach is one of the best marine experiences you will ever have, making booking a fishing charter a must do when in town.
Airlie Beach Boat Ramps
Whisper Bay Boat Ramp and Breakwater:  7 Altmann Ave, Cannonvale QLD 4802
Proserpine River Boat Ramp: Conway Rd, Conway QLD 4800
Port of Airlie: 13 The Cove Road, Port of Airlie QLD 4802
Lake Proserpine Boat Ramp: Lake Proserpine QLD 4800
Port Newry Boat Ramp: Seaforth Port Newry Road, Seaforth QLD 4741
Constant Creek Boat Ramp: 222 Howells Rd, Mount Jukes QLD 4740
Bucasia Boat Ramp: Esplanade, Bucasia QLD 4750
Abell Point Marina: Shingley Dr, Airlie Beach QLD 4802
Airlie Beach Seafood Suppliers
Airlie Beach Fishing Tackle Shops
Further Fishing Resources
Further Reading