Experience Overview
Fishing equipment and bait included
Catch cleaned and put on ice
Catering and packages available
Surround system onboard
BYO alcohol
Sink some beers on the deck
Take home the catch of the day
Get a Quote
Fishing Trip Airlie Beach Bucks Party Idea
Destination: AIRLIE BEACH
Remember reading Hemingway's 'The Old Man and the Sea'? Face it – ever since you read it, you have been imagining doing battle with a true monster of the deep. Well, you are in luck on this particular mission, because the Whitsundays provide some excellent fishing opportunities! This Bucks party activity in Airlie Beach puts you in touch with a host of game species, and you have a legitimate chance at that trophy of a lifetime!
Few activities are as well-suited to a Buck's party as a fishing trip, and Airlie Beach provides the action! With so much protected water, off-limits to commercial fishing, you can bet that there are some serious populations just waiting for you to arrive. Coral trout. Mackerel. Mulloway. Sailfish! And many more. Your professional guide has years of experience in these waters, and he is ready to show you and the lads a great day on the water!
MOST POPULAR AIRLIE BEACH PACKAGE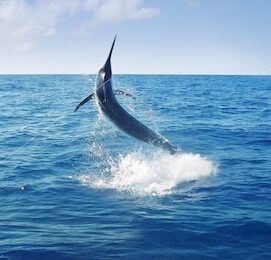 Airlie Beach Bucks Catch of the Day Package
From $210.00 per person
Transfers from accommodation or house
Half day fishing trips
Bait, quality equipment & tackle
Esky & ice
Fish cleaned and put on ice
Topless waitress
Reserved seating table
A Burger of your choice
Beverage on arrival
Entry into one of Airlie's biggest nightclubs
Detailed Bucks Itinerary
Personal Event Planner
Check this package out!
View all packages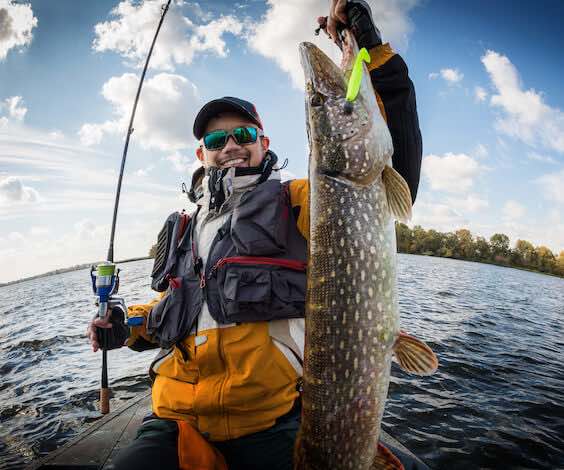 BUCKS FISHING TRIP INFORMATION
5 Reasons to go on a Fishing Trip in Airlie Beach
There are few thrills in life that match up to those provided by a screaming reel and an angry fish at the end of your line. Strap in to the fighting chair, it is going down!
You know what else is fun? Out-fishing your mates, and telling them all about it. We think they will probably appreciate your candour.
Variety. These waters host such a large variety of fish that there are few days when nothing is biting. Leave it up to your skipper to decide what is the best option for the day!
The deep blue. A day on the water brings more than just action at the end of your line – it gives you a new perspective on the vastness of the ocean and the beauty of the environment out there. And, the strength of you and your Bucks' stomachs!
Tales to tell! Once you have put your boots back on to dry land, you can regale your mates and the whole pub about the one that juuuust barely got away – and the one that didn't.
Read More: Things to do in Airlie Beach | Airlie Beach Bucks Ideas | Airlie Beach Bucks Party Accommodation | Airlie Beach Bucks Party Packages | Airlie Beach Nightclubs | Bucks Party Games | Airlie Beach Fishing Guide
OTHER POPULAR AIRLIE BEACH BUCKS ACTIVITIES