Paintball Skirmish Bucks Party Idea Adelaide
Start your bucks weekend off with a bang as you get down and dirty with the Paintball king's of Adelaide. As Australia's biggest buck's party paintball park, it's going to be messy but it'll definitely be the best bang you can get fully clothed. Round up your squadron and limber up – This is going to be the most competitive, adrenaline pumping day of your life. We will kit you out with all the gear so that even if you have no idea, you'll still look the part.
Armed with your skirmish gun, you'll spend the afternoon running through trenches, hiding in bunkers and protecting forts. Make sure you don't forget the aim of the game though – Batter the Buck with paint. Then batter him some more. As the park is situated on 114 acres of natural bushland, you can paintball with up to 150 people. This game might be a bit rough, but don't all good bangs leave you panting but screaming for more?
Experience Overview
Safety Gear included
No drinking before hand
Great for large groups
Painstaking fun
Get a Quote
Call for Info
5 Reasons to do a Paintball Skirmish in Adelaide
You might want to stand back because these babies pack a big blow! The start-of-the-art gear will leave you feeling like you've stumbled onto the set of a Hollywood action blockbuster.
A little competition never hurt anyone. Spilt your Bucks Party into team and send them head to head against each other. We can't promise much more than bragging rights for the winners but is there much more you could really want?!
A day spent running through the trenches is the best way to (James) Bond with your buddies. You're bound to leave with a bromance that rivals the crew from The Hangover.
No matter how many tactics or strategies you deploy, you'll be on edge for the entire game. With so much adrenaline pumping through your body, you'll be primed and ready to go for the ultimate night out to follow .
Whether you win or lose, the post-game beers and BBQ lunch debrief is something for everyone to look forward to.
Read More:  Adelaide Bucks Party Ideas | Adelaide Bucks Party Accommodation | Adelaide Bucks Party Packages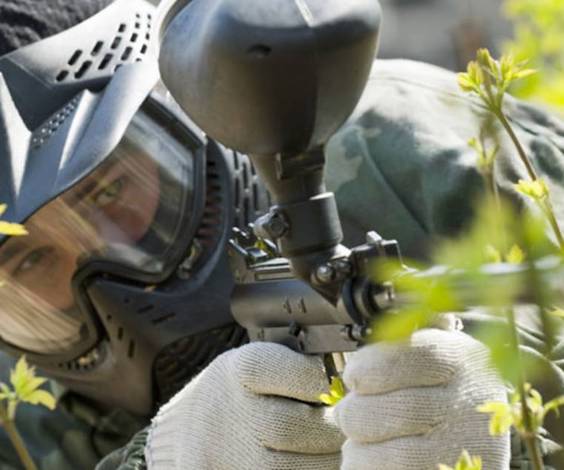 Making the most of Paintball Skirmish in Adelaide
Adelaide wasn't voted Australia's most liveable city in 2017 for no reason. Forget the impossible tram circuits of Melbourne or being squashed like sardines on a train in Sydney. There is only one tram line in Adelaide so you'll never run the risk of ending up in Timbucktoo. You'll also never have to worry about forking out for exxy Ubers because everything you could ever dream of is only a short jaunt from the heart of the CBD. The only time you need to remember your Uber login is after a day spent exploring South Australia's (arguably Australia's) best wineries.
That's right, Adelaide has its very own Uber service for wineries. UberVINO will be your best friend after you've had one too many merlots. There is no where else is in the country that offers a more diverse range of festivals. The Adelaide Fringe festival is held for one month each year and sees artists flock from around the globe to do a weird and wonderful array of performances. You'll be able to experience everything from naked comedy to Oscar-winning choirs. As you can probably tell, we could really find enough things to do in Adelaide to fill an entire year – and still have some left over. Don't let us have all the fun though. Let Wicked Bucks give you the ultimate experience and show you how the Adelaidians do life. Be sure to check out our Adelaide Bucks Party Packages.