Bucks Cruise Bay of Islands
Ahoy boys, this is your captain talking. Round up the lads and get ready to sail the seas (or the Bay of Islands waters), drink like a pirate, eat like a whale and sing like… well, however you want to sing. A Bucks Party Cruise is the luxurious opportunity to take advantage of the region's "winterless weather" and soak in the idyllic, postcard-perfect views on offer.
You know what they say – give a man a beer and he will drink it straight away. Give him a boat and he will sit on the boat and drink beer all day. Okay, maybe they don't say that, but they should. A Wicked Bucks Cruise is practically just all your favourite things rolled into one. Whether you're feeling nautiboy or you're just ready to seas the day, it's aboat time you stepped aboard this ship. Our Bucks Party Cruise will take you through the mesmerising waters of the Bay of Islands for either a half day or a full day, 
Including stops at some of the major landmarks around the region. Moor often than knot, the sun is in full swing and there is never too much passing wind. The Peir Pressure from the boys can get a little much sometimes, but that will just mean you sink more beers and tuck into more dude food than usual. What's not to love about that?
If you really want to step it up a notch, you can also opt for some exclusive onboard entertainment. These women aren't just a pretty face (although they definitely excel in the looks department) but they also know how to get the party started. Without the fear of neighbours complaining and with no noise restrictions, you can pump the bass as loud as you please and strut your stuff on the makeshift dance floor. It's an oar inspiring experience.
Experience Overview
Party on the sea, drinks in hand
Option to include topless or bikini girls
Stereo system on board
Experienced captain and cabin crew
Get a Quote
Call for Info
Reasons to do a Bucks Cruise in Bay of Islands
The Bay of Islands is internationally recognised for it's picturesque setting, and for good reason too. A Bucks Cruise will provide you with a unique vantage of the intense blue ocean, rugged cliff faces and postcard perfect horizon. If you can manage to pull your gaze away from the landscape for long enough, you're likely to spot an abundance of wildlife, on the land and in the water. 
The best thing about partying on the sea is that there will be no neighbours complaining about the music and the noise. You can party until the sun rises, without anyone bothering you. 
A Bucks Party is meant to be unique and special. It's your last opportunity to bid your buddy farewell, before he embarks on a new chapter of life. Everyone has been to a party in a nightclub or had drinks in the hotel room, but how many people can say they celebrated on a party boat in the Bay of Islands. 
Dancing, drinking and eating, while surrounded by friends, family, killer views and epic entertainment. Your only concern is having fun, we'll take care of the rest. 
Are you still asking yourself why Bucks Cruises are so cool? Well, they just ARRRGHHHHHHH.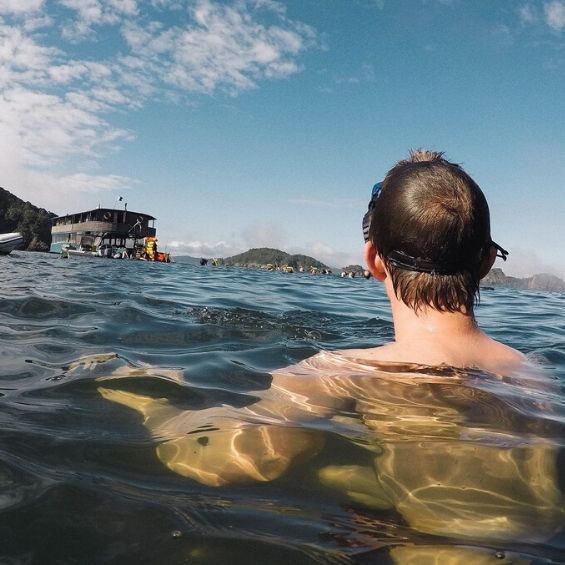 Making the most of Bucks Cruise Bay of Islands