Bucks Paintball Bay of Islands
Go out with a bang before the shit actually hits the fan in a tactical ops styled celebration. Wicked Bucks Paint-balling with the lads offers just about all your favourite things in one place. We're talking about weapons, battlefields, missions, mud and chaos. The only thing missing will be the booze and babes, but don't worry – that comes later on in the night.

Listen up boys, this is your Commanding Officer speaking. As you've been tasked with the role of being the soon-to-be-groom's best man, we have your first mission ready to go. It's going to take plenty of balls, but we think you've got what it takes to survive a session of paintball. Nestled in between rolling farmland and Northland bush, this open-terrain venue is one of the top courses in New Zealand.
After arriving at the bucks battleground, you'll be kitted up with a paintball gun, gas mask and hundreds of paintballs – because there are no rations here! The group will be split into teams, and given a choice of three challenging courses and a variety of missions, before being sent head-to-head to battle it out.
Strategically placed flying foxes, bridges, waterways and towers could hinder your plan of attack, and will keep you on your toes for the entire game. The sting from your first hit will definitely hit hard, but once you get into the swing of it, you just won't want it to end. Paintball is about getting down and dirty, and this just might be the only time your Missus lets you off the hook for doing that with someone that isn't her.
Experience Overview
Protective gear included
Gun and equipment included
Strategise an attack on the Buck
Variety of missions
Ready, aim, fire!
Get a Quote
Call for Info
Reasons to do Bucks Paintball Skirmish in Bay of Islands
Where else can you get your balls out in a public place, without attracting some serious side-eye? Paintball is the ultimate fast-paced ball action, and unlike some of your previous experiences, this session will satisfy you every single time. 
The blood might be fake but the sweat is real. This is your chance to burn off all your sins from the previous night out on the town, and earn a generous serving of dude food to follow. 
All you need to do is BYO determination, brave pills and it all else fails a sense of humour. Wicked Bucks will hook you up with state-of-the-art equipment, so even if you have no idea what you're doing, you'll still look the part. 
We hate to break it to you, but size does matter. That's why we don't do anything by halves. This world class venue is decked out with obstacles and features that are so life-like, you'll feel like you've been transported onto the set of your favourite video game. 
Speaking of video games, paintball is practically just your favourite action and war-based games but IRL. It's an opportunity to flex your skills and prove to everyone that all those hours behind the controller weren't for nothing.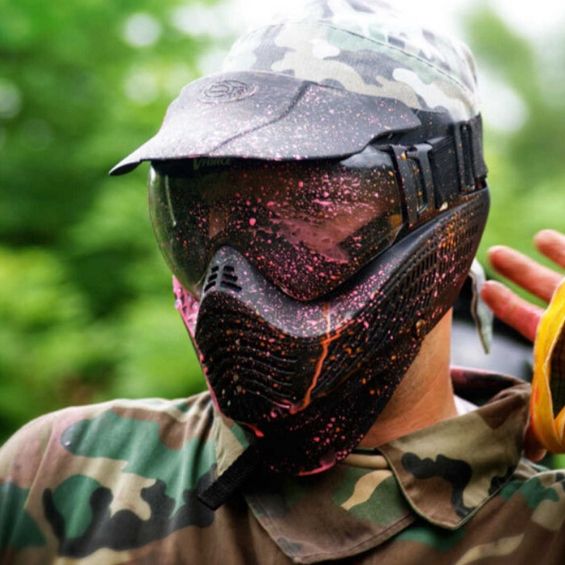 Making the most of your Bucks Party Paintball in the Bay of Islands
Bay of Islands… It sounds just like a waterside town, filled with postcard perfect views, warm sunshine, questionably friendly locals and an abundance of wildlife, right? Well, it kinda is. Located three hours by road or 45 minute by air from Auckland, the Bay of Islands – all 50 or so of them – is a spectacular collection of mesmerising scenery, with an eclectic combination of traditional Maori heritage and European culture.
The North Island destination is known for its winterless weather, with year-round warm conditions making it a popular spot for big game fishing, kayaking and parasailing. Not all the adventure is out on the water though. The Bay of Islands has a myriad of biking tracks and walking trails, that wind through old railway tunnels and across idyllic rural countryside. Despite what TLC tries to tell you, chasing waterfalls is an absolute blast and there is no better way to get your nature nerd fix than at Rainbow Falls. There are numerous different viewpoints from the top to the bottom, and you can even adventure behind the waterfall if you're really feeling adventurous.
All that exploring is likely to work up your appetite and the Bay of Islands doesn't disappoint in the dining scene. The region is known for its fresh and locally sourced produce, making it the place to be for drool worthy feeds. It would be a crime to be a city of NZ that doesn't serve up internationally acclaimed bevvies too. You can wet your whistle on everything from delicious wines and craft beer to creative cocktails and spirits.
Did someone say perfect? Yep, we just did. Bay of Islands is everything you could ask for in a Bucks Party and Wicked Bucks is here to make it happen. All you need to do is round up the boys, and we'll make the rest happen.