Tauranga Adults Adventure Park
It might look like a tranquil paradise on the banks of Wairoa River, but Tauranga Adventure Park is a thrilling destination for kid-dults – A.K.A you and your mates. This premier water park is practically your childhood dream come to life and you don't even need permission from your parents!
With your mate's wedding closely approaching, he's probably starting to feel the heat. As his best man, you're probably on the receiving end of this fiery emotion. If this sounds like your situation, then it's time for some serious, splashy fun. Grab your swimsuit and get ready for the wettest and wildest experience you'll ever have outside of your bedroom. Located just 10 minutes from the CBD, this water and adventure park is focussed around watersports, which has remained the region's most popular pastime for decades.
The park offers everything you've ever wanted in a themepark and everything you never knew you needed in your life. You can kayak down the river, jump off the water trampoline, scale the soaring climbing wall, speed down the country's only kayak slide, try your hand on the Tarzan swing, run towards the slip n' slide or just kick back in the bubbling thermal pools.
Just like a little kid left alone in a lolly store, you just won't know where to start.
Your buddy is about to tie the knot and bid goodbye to his days of singledom, which is the perfect excuse  to channel his inner child tendencies one last time. What are you waiting for?
Experience Overview
Channel your inner-kid!
Jam-packed day with plenty of activities
Perfect activity to start the day
Plenty of food options available
Get a Quote
Call for Info
Reasons to choose this activity
If the thought of spending the day at a waterpark with all your mates doesn't feel you with child-like excitement, you must be broken. With cool waters, obstacle courses, plenty of food options, a water trampoline and endless fun in the sun, the inner child in us is literally dying RN. 
There is so much on offer at Tauranga Adventure Park that the hours will fly past without you even realising. It's the type of place where you can easily lose a day trying all of the activities on offer, and still want to come back for more!
As well as having epic activities, this Adventure Park boasts a killer range of food and drinks too. You might want to hold back on the beers while you're speeding down the slides, but the on-site dining venues have all your childhood favourites on the menu. 
 If you're looking for some extra content for your best man speech or you'd like some black mail on the groom, Adventure Park is your answer. Sure, some of the rides are for tiny tots, but some are mean and fast. So, grab your camera and get ready to snap his face and record his squeal. The soon-to-be-groom won't be living this down anytime soon. 
After channeling  your inner-kid and fuelling your body with adrenaline all day, you're going to be looking for some kind of outlet to wind yourself down that night. May we suggest a few beerios at the pub? As if you needed another excuse to sink some ice-cold bevvies.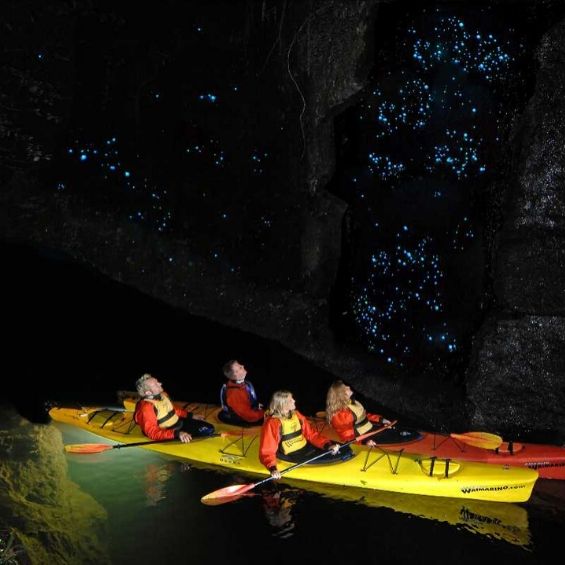 Making the most of Adventure Park Tauranga
When we think of New Zealand, we imagine still waters, picturesque views and a sense of serenity. Thankfully, Tauranga is no exception to that rule. The coastal city is as beautiful as a Miss Universe Model, as diverse as your extended family but as fun as eating cupcakes on a trampoline.
Let Wicked Bucks set the scene for your bachelor weekend…. Imagine beautiful coastal landscapes, mesmerising mountains, lush forests and tranquil rivers. From this North Island destination, you can easily reach a range of other popular spots, including Auckland and one of the country's most frequented surf towns, Mount Maunganui. It's not just an outdoor wonderland though. The region's nightlife and coffee house scene is a major attraction for nearby residents and travellers from across the globe.
The city centre is also steeped in history, which is seen in the historic wooden buildings, cobbled lined streets and gallery-worthy street art. Equal parts cool and quirky, there are a range of unusual but intriguing landmarks, including our personal favourite –  the Hairy Maclary Sculptures along the waterfront. With surf, sand, sea, sea life and more, Tauranga is one of those locations that encapsulates all the best parts of New Zealand. Call us biased but we reckon the only way to truly experience this city is with a Wicked Bucks party.
We'll take all the hard work out of tee-ing up an epic celebration AND we'll let you take the credit for it. All you need to do is round up the boys and get ready for the experience of a lifetime.