Bucks Clay Shooting
Your mate's final days of freedom and just around the corner, and your head is probably spinning with ideas. How can you give him an experience that is equal parts original and thrilling? You're probably thinking something along the lines of shooting up and scoring a bang. Clay Target Shooting is the best option to tick both of those boxes, without breaking any laws or getting the bride offside. 
As you approach adulthood (Spoiler: You're never actually going to feel like an actual adult), bucks parties will start becoming a more regular occurrence. With Johnny, Bob, Luke and Greg all popping the question, a trip down to the local pub for some lukewarm celebratory beers will become an almost weekly ritual. But is that really what your buddy really deserves for his send off? No. Of course not.
Wicked Bucks has thrown those worn and well-used ideas right out the window and we've replaced the dingy pub for an open shooting range.
Clay target shooting is an epic activity that caters to everyone from budding sportsmen to absolute rookies. After a quick safety briefing from the on-site pros, you'll be fully armed with a shotgun, stocked up with ammo and kitted out with noise-cancelling headphones.
Then the fun starts. Clay targets will fly from different directions, testing your speed, reaction time and coordination. Don't let yourself get too cocky though, this is just the warm up. When you've got the hang of things, dozens of random targets will fly through the air from every direction at once, moving faster than your Friday dash to the pub. Put your money where your mouth is, split the group into teams and go head-to-head – It's the only way to separate the boys from the men.
Once you've spent your ammo and you're resting on a mountain of shell casings, you'll have a lifetime of reasons to take the piss out of your Buck for his inability to hit anything. 
Experience Overview
Explosive experience
Full on Clay Pigeon Shooting Experience
Gear & Instruction Included
Shotgun handling and firing techniques
Gun selection and fitting
Mini competition
Are you a sharp shooter?
Get a Quote
Call for Info
Reasons to go Bucks Clay Shooting
There is nothing that compares to the feeling of pulling the trigger and firing off rounds at random targets. The sound, the vibrations and the satisfaction of hitting the clay objects is the ultimate injection of adrenaline. 
What guy doesn't love a good bang? 
Wicked Bucks supplies all the gear so that even if you've got no idea, you'll still look the part. With your 12 gauge shotgun and stock of ammo, you'll feel like you've been transported onto the set of a Hollywood action blockbuster. This might be the closest you ever get to feeling like you're an A-list celebrity. 
Whether you're doing the walk of shame or your basking in your glory, post-shooting drinks are an absolute must. The fast-paced action of the sport and adrenaline-filled atmosphere will set the tone for an epic night to follow. 
The Man of the Hour deserves to feel like a real man on his big day. Nothing says manlihood like a day out on the shooting range with all your best buddies.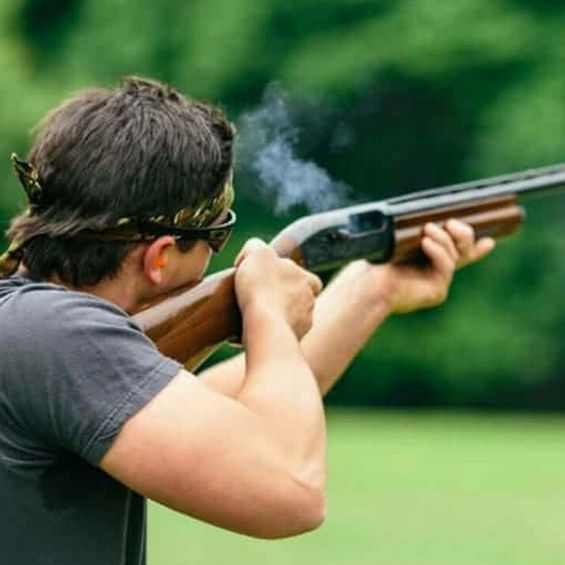 Making the most of Clay Target Shooting Tauranga
Tauranga is bustling. Not in the "corporate-rushing-to-work" kinda way, but with a "HOLY SHIT THERE IS SO MUCH TO DO" sort of vibe. The harbour city is located in New Zealand's Bay of Plenty and is easily reached by a short flight or a  scenic drive from most major cities. Once you step foot in the North Island destination, you won't want to waste any time. The glistening waters, golden stretches of sand and year-round temperate conditions means a trip to the beach is always on the cards. You can soak in your daily dose of vitamin D, snorkel with the abundance of local wildlife, try your hand at surfing or even parasail over the idyllic coastline.
The region is also interlaced with numerous walking tracks, hiking trails and mountain biking routes. The lush greenery and incredible views means you can easily cover large distances without even realising that you've built up a sweat. Back in the CBD, art-farts, night owls and food snobs will drool at Tauranga's offerings. As the 5th largest city in the country, you can expect a killer range of cafes, restaurants and bars, as well as museums, galleries and one-off boutiques.
Once the sun goes down, locals and tourists flock to the dancefloors to strut their stuff, chuck their adult responsibilities out the window and throwback cocktails. The only thing putting an end to your night will be the sunrise. If you like the sound of Tauranga, you've come to the right place.
Wicked Bucks has all the tips, tricks and inside knowledge to ensure you get the most out of your time in this beautiful destination. Your buck will be crowning you as the Best-Best-Man before you know it.