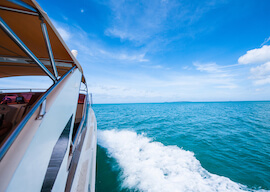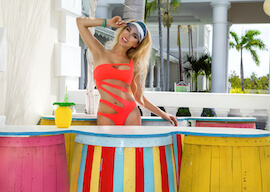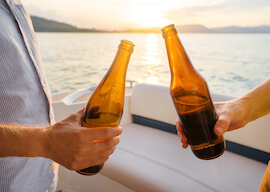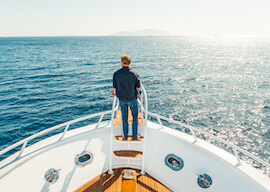 What's Included
1 Night's Surfers Paradise accommodation
3 hour privately chartered boat cruise
Fully licensed boat
2 x Topless waitresses 3 hours
30 minute XXX toy show
Hamburgers & sausages BBQ
$500 Worth of entitlements onboard
Return coach transfers to and from hotel
Wicked Club Crawl party tour
Detailed Bucks Itinerary
Personal Event Planner
Overview
Are you ready to experience a Bucks party that truly has it all? Our Party and Club Crawl package combines the key essentials of the Gold Coast in to one sweet little package, including accommodation, a boat cruise, a few cheeky drinks, and of course, some bare skin. Strap in, it's going off tonight!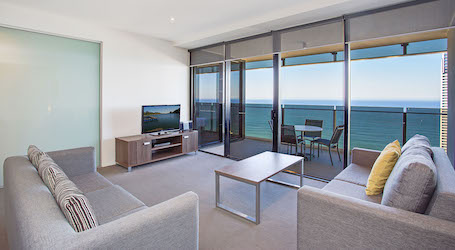 The Accommodation
Located right in the thick of the action, and across the street from the world-renowned Surfer's Paradise beach, your entire crew is going to enjoy these 1 and 2-bedroom apartments. Featuring large balconies, full kitchens and spacious living (and let's face it, partying) areas, you will be treated to striking ocean views, BBQ facilities, a heated swimming pool, and indoor heated spa and sauna – all a stone's throw from Orchid Avenue and party central.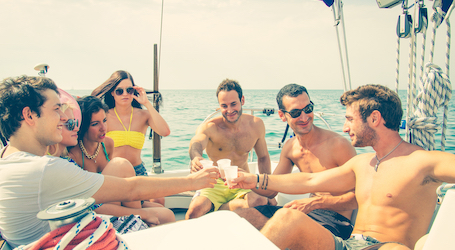 The Wicked Day Plan Bucks Boob Cruise - Cruise Party
While the ocean gets the most press, the waterways behind Gold Coast provide some excellent views of this iconic town. And over three hours, you will get treated to all of them, on your own privately-chartered and fully-licensed boat! Relax and enjoy with a beer and a snag, courtesy of a great BBQ spread put on by the Wicked crew. No need to choose a designated driver, wicked picks you up and drops you off after your cruise!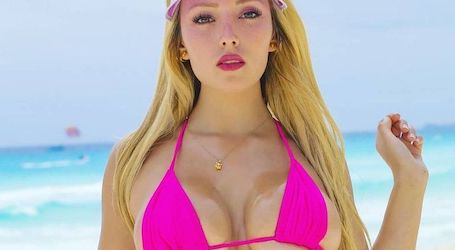 Gorgeous Topless Waitresses
What's better than a gorgeous woman keeping you company? A topless one, of course! Your topless waitress will be there to wait on you, to crack a beer on your behalf, or just to enjoy some banter. We choose only the loveliest waitresses to accompany your Bucks party, and she isn't there to be a wallflower – she's an active participant in the days events!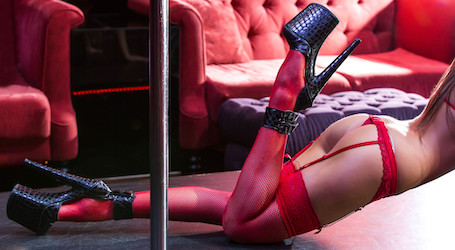 The Strip Show
Ready to see some skin? No good Bucks party is complete without it, and you and your Buck are in for a treat. A pair of stunning ladies are set to put on a half-hour Toy Show that you will never forget – and never tell the missus about!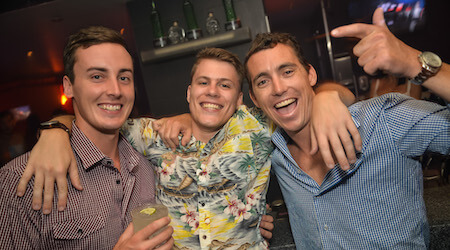 The Wicked Night Plan Wicked Club Crawl Party Tour
Your weekend just can't be considered complete without experiencing the sinful side of Gold Coast, and the Wicked Club Crawl is the perfect guide to the best joints in town. Four venues, four free VIP entries. A free drink at each club, pizza and finger foods, free photos, party games, awesome party hosts, VIP nightclub and discount passes. You will be left wanting for nothing after a night like this one – except, perhaps, some aspirin!
Get a Quote