Top Gay Bars and Clubs in Adelaide 
Contrary to what the rest of the country seems to think, Adelaide is far from boring. South Australia's capital city actually has an unexpectedly vast range of nightlife options, meaning there is something for everyone. There may only be one venue that operates specifically for the LGBTQI community, but there are plenty of hotspots that welcome all walks of life with open arms. Here is a round up of the most inclusive bars and clubs offering a gay time in Adelaide.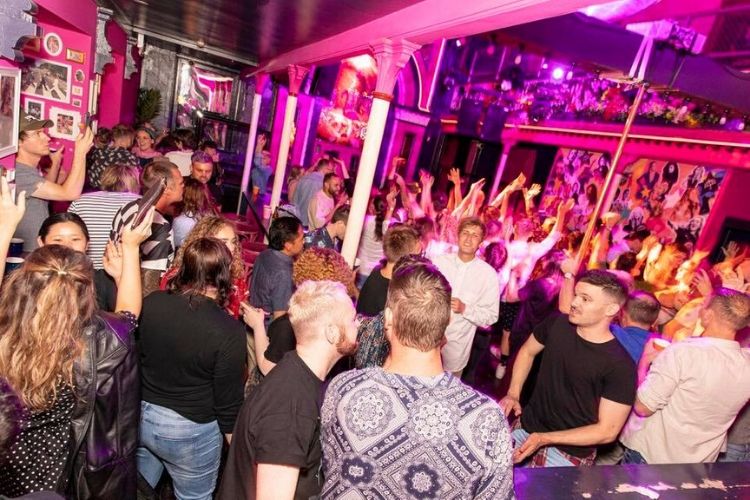 (Source: Mary Poppin Facebook)
Just like the infamous bag, Mary Poppin is a bar that just keeps bringing the unexpected. But unlike the traditional movie, this May doesn't like to knit or drink tea – unless its a Schlong Island Iced Tea and knitting is code for a drag show. Nestled in the heart of East Adelaide, this relatively new cocktail bar is one of the few predominately gay venues in the region. The seemingly endless menu of cocktails gives a unique twist to all the much-loved classics, as well as offering a range of inventive, quirky and drool-worthy new creations. Doors open every Friday and Saturday, with 9 drag shows running every night. The tooth-achingly sweet tunes pump until the early hours of the morning and the dancefloor never empties. Mary Poppin is the type of place that could easily become your local and will definitely be hard to drag yourself away from. Get there for opening at 8pm and don't plan on leaving until you have to. 
Mary Poppin – 5 Synagogue Place, Adelaide 5000, Gay Bar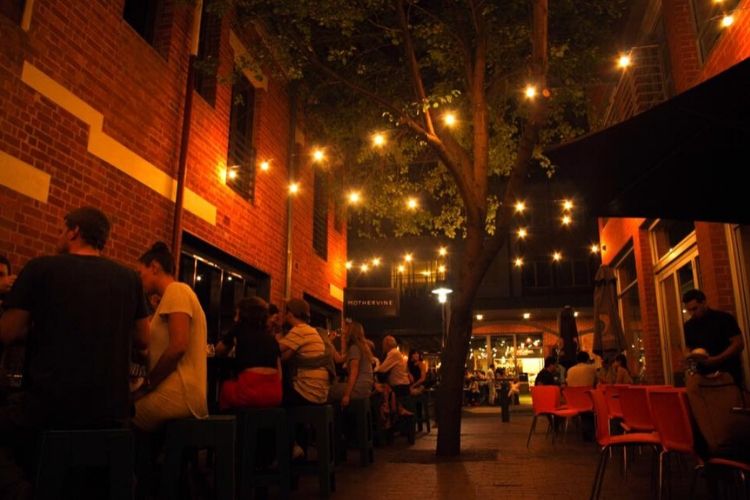 (Source: Mother Vine Facebook)
Ever wanted to work out where you can find all the guys? Just look for the closest wine bar and its bound to be brimming with the LGBTQI community. Mother Vine is no exception to this rule – the cute blonde waiters probably help too. The rustic yet chic venue comes complete with exposed brick walls, polished concrete floors, and an outdoor courtyard which is fully decked-out with fairy lights. The wine list aims to stay in touch with locals from the regions that surround the city, to explore new trends in wine making and wine drinking, and of course, just have plenty of delicious wines to sip on. Mother Vine is the perfect place to sit under the moody lighting with all your best buddies while you spin yarns, enjoy a vino (or 10) and eat your way through the delectable menu. It's oh-so-sophisticated but in a no-nonsense kinda way. 
Mother Vine – 22-26 Vardon Avenue Adelaide, 5000, Gay Bar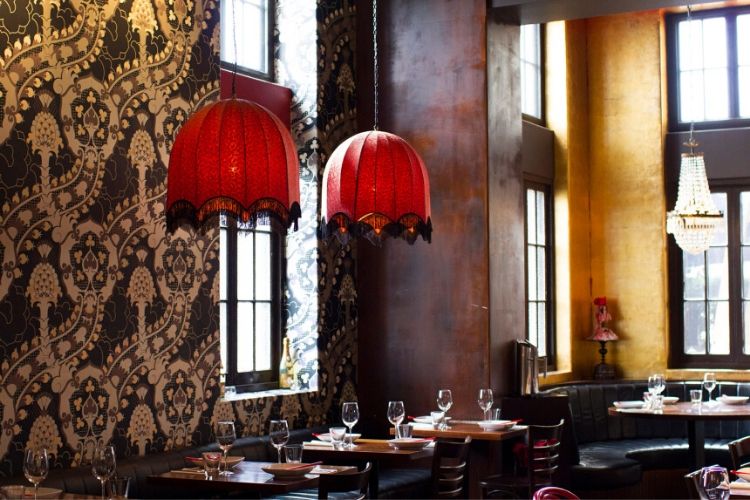 (Source: Libertine- Broadsheet)
True to its name, The Libertine by Louis is every bit as boujee as it sounds. The quirky venue is often referred to as a gay bar, but it welcomes party-goers from all walks of life. Operating with the slogan "Black is not sad, black is poetry", you can expect a mismatched and arty affair. The cozy decor lends itself to interesting conversation with intriguing and unexpected characters. Most well-known for their murder mystery dinners full of hairspray, glitter and mirror balls, you'll need to prepare yourself for murder on the dancefloor in between the Spice Girls and Marky Mark and the Funky Bunch tunes. The Libertine by Louis is run by a local gay couple who pride themselves in inclusivity, creativity and providing an all-round good time. Whether you're there to tear up the dancefloor, solve the mystery or just sip your way through the bar menu, you won't be disappointed. 
The Libertine by Louis – 137 Magill Road, Stephney 5069, Gay Bar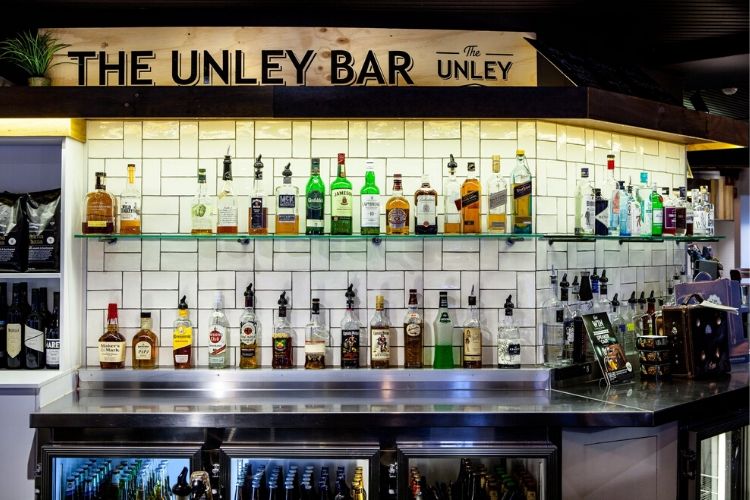 (Source: The Unley Facebook)
The Unley is another venue on the outskirts of Adelaide that is popular among the LGBTQI community but is most certainly welcoming of everyone. The refurbished pub has a bright and airy interior with chic styling and furniture. During the winter you can curl up by the cozy fireplace, while you attempt to make your way through the seasonal cocktail menu and artisanal gin list. As the temperature starts to warm up, the open rooftop bar and first-floor balconies provide the ultimate space to soak in your daily intake of vitamin D and watch the world go by. All year round, The Unley serves up all the traditional pub staples, as well as a selection of share plates, so that you can kick those late night cravings to the curb. There are also 5-different function spaces on offer, if you would prefer a more close and intimate affair. Whether you're looking for a big night out on the town or a place to mull over the pre-wedding jitters, The Unley will tick all your boxes. 
The Unley – 27 Unley Road, Parkside 5063, Gay Bar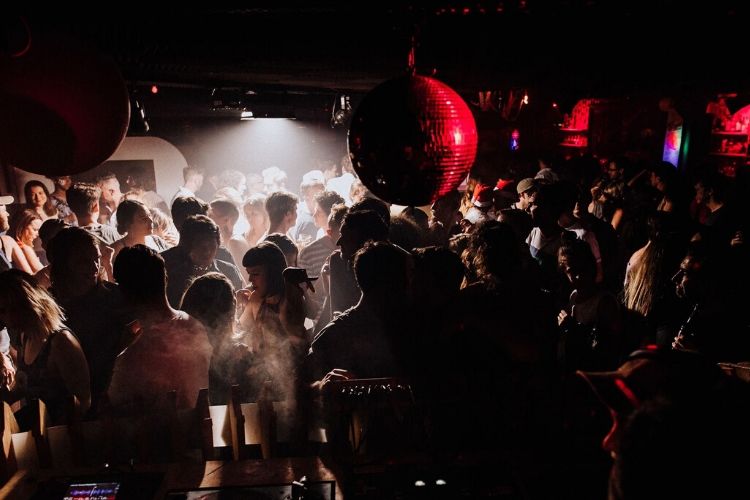 (Source: Sugar Club Adelaide)
Forget your honey, Sugar will be pleasing you tonight. Throw your buck the celebration he deserves with a night Adelaide's most intimate and funky music club. Open from Wednesday to Sunday at 9pm, Sugar is hidden in lofts of the picturesque Rundle Street. The gay-friendly, mixed space regularly hosts LGBTQI nights such as Horse Meat Disco – which can only be described as gay. All genres of music pump out of the vintage rotary mixer until the early hours of the morning and fresh local artists are always spotted around the place. With an on-site gallery, 5 pool tables and an extensive drinks menu, you really will find all walks of life here. We suggest checking out the Sugar calendar to line your visit up with one of their iconic themed nights. You won't regret it. 
Sugar – Level 1 274 Rundle Street, Adelaide 5000, Gay Nightclub
Further Reading