Rooftop Bars Adelaide 
Nothing quite compares to sipping on a cool drink at a rooftop bar, when the weather is balmy and you've got all your best buddies with you. If you're planning to celebrate your Buck's final days of freedom in Adelaide and you're looking for a picturesque place to spend your evenings, this is the list for you. This round up of rooftop bars in Adelaide are as close to heaven as you can get in this city…literally.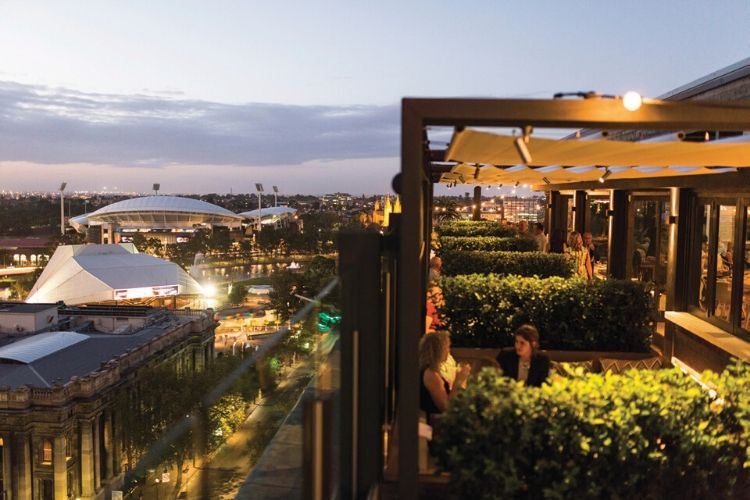 (Source: 2KW Bar and Restaurant)
2KW is worthy of taking the top spot of so many "Best Of…" lists about Adelaide. Since this innovative watering hole opened its doors, it's really taken the Adelaide scene by storm. The glamorous rooftop bar is the type of place that will make you want to dress in your Sunday best. It has spectacular views of the city, an expansive menu of lazy afternoon nibbles and an array of cocktails that will turn your afternoon drinking session into a night to remember. The 2KW team have kitted the place out with heating and clear blinds, so that you can enjoy the bar all year round. 
2KW – 2 King William Street, Adelaide 5000 
Cathedral Hotel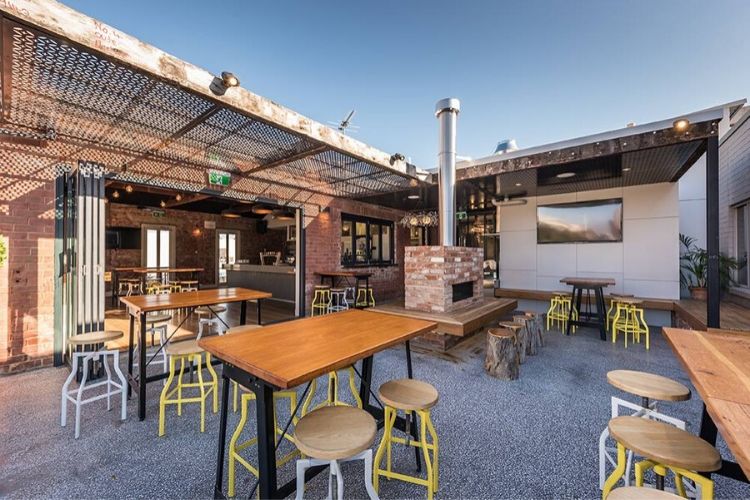 (Source: Cathedral Hotel)
True to its name, Cathedral Hotel has amassed as somewhat of a cult following of dedicated worshippers. For good reason too. The rooftop beer garden has a sophisticated yet chill vibe. It's the type of place where you can order a wood fired pizza and an on-tap beer, before perching yourself next to the fire for the rest of the night. If you can drag your eyes away from the view of St Peter's Cathedral for long enough, you might even be able to catch a live sporting event on one of the screens. This is somewhere all the boys will be getting around. 
Cathedral Hotel – 45 Kermode Street North Adelaide 5006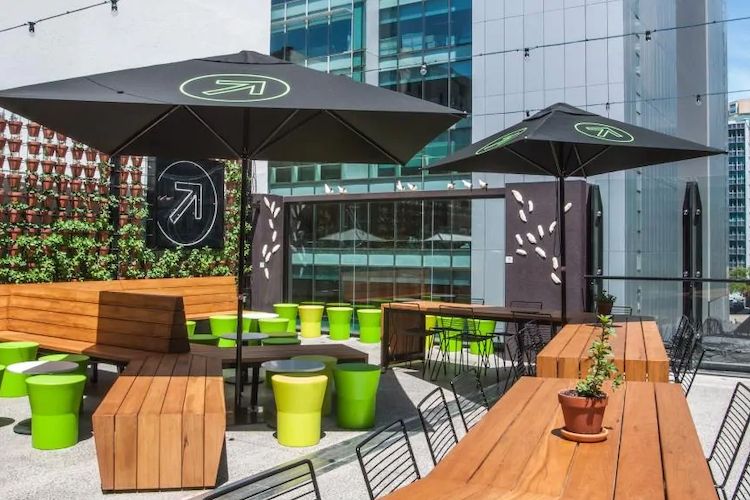 (Source: The Gallery)
The Gallery delivers every day of the week, every week of the year. It's a relatively new addition to the growing nightlife scene in Adelaide but it's already earned its stripes. Named after the two story art gallery that it sits on top of, The Gallery is an artwork in itself. The lush green walls contrasts against the city's night lights and sleek architecture. Just when you thought it couldn't get any better, the exception menu caters to every end of the hunger scale and the drinks go down a treat too. 
The Gallery – 30 Waymouth Street Adelaide 5000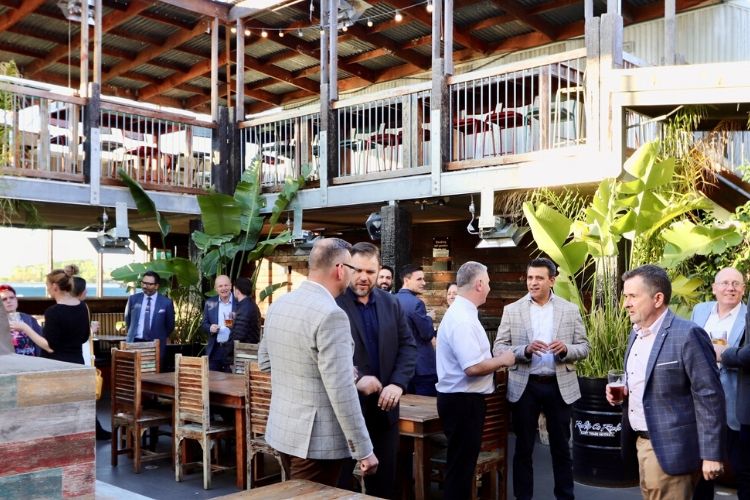 (Source: Crisp & Co)
Kent Town Hotel has undergone a full-transformation since the venue was known as The Tap Inn. This pub still boasts the same good-time vibe, but now hosts an extra air premium quality. It has 30 craft beers on tap, all day dining and a jungle themed-restaurant down stairs. Before your Buck gets too carried away with all the attention he's getting, you can bring him back down to earth by hiring the Rooftop Dunk Tank. You won't just be providing plenty of laughs for the onlookers, but it is sure to make for some quality best man speech content too. 
Kent Town Hotel – 76 Rundle Street Kent Town 5067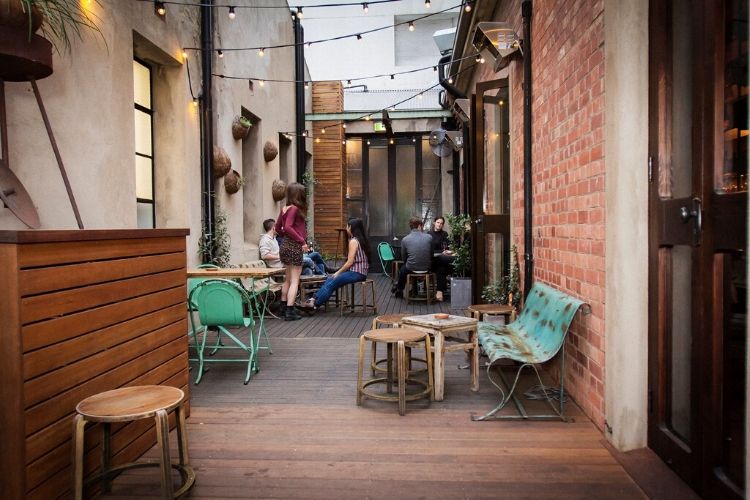 (Source: Proof)
After snagging Adelaide's first small venue licence in 2013, Proof Bar has maintained a reputation of being one of the trendiest and most popular destinations in the city. The rooftop offers cosy seating and a killer list of wine and cocktails, all served under the fairy-light terrace. It's pretty magical up there. 
Proof Bar – 9 Anster Street, Adelaide 5000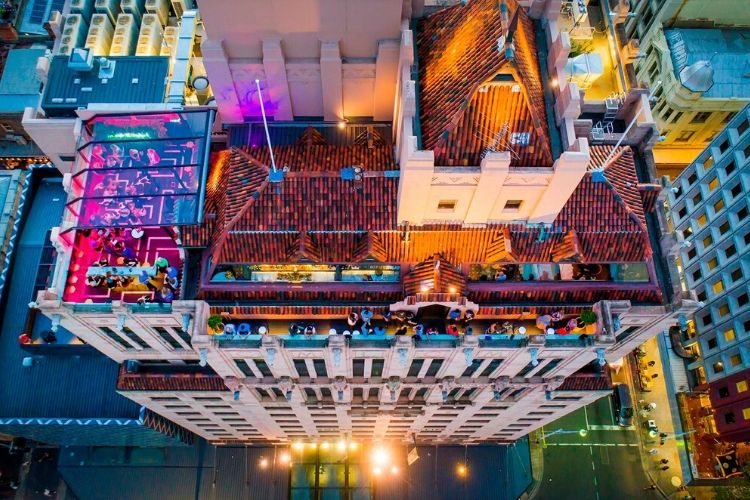 (Source: Mayfair hotel)
In the midst of opulent architecture and city skyscrapers is a rare sky-high haven. Hennessy Rooftop Bar is named after the building's architect and delivers inventive drinks in a laid back setting. The long stretches of high benches and barstools stools are the perfect place to sink beers and talk shit with your mates into the early hours of the morning. We recommend testing their signature drink, the Honey Trap – which is made using honey collected from bees kept on a nearby rooftop. The pina colada alcoholic ice-blocks are worth writing home about too. 
Hennessy Rooftop Bar – 45 King William Street, 5000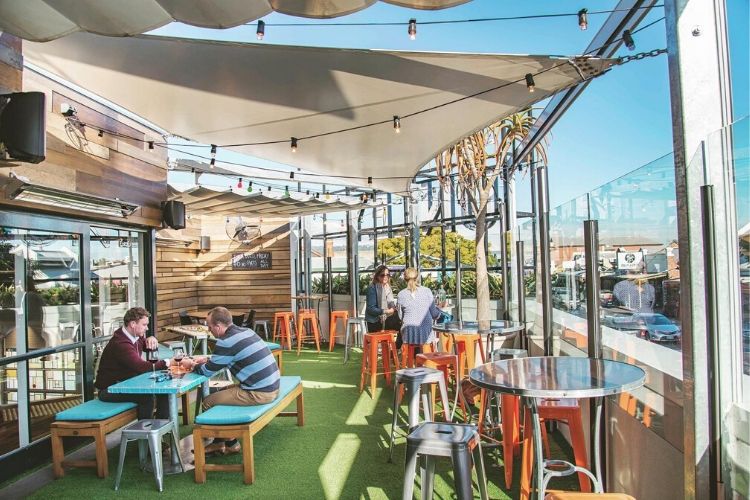 (Source: The Unley)
Sitting on the South side of town, The Unley is a boho bar with a modern twist. The airy and open space is brimming with lush greenery, twinkling fairy lights and views across the CBD and beyond. The rooftop bar fills up pretty quickly but the first floor balcony provides an equally good view and atmosphere. 
The Unley – 27 Unley Road, Parkside 5063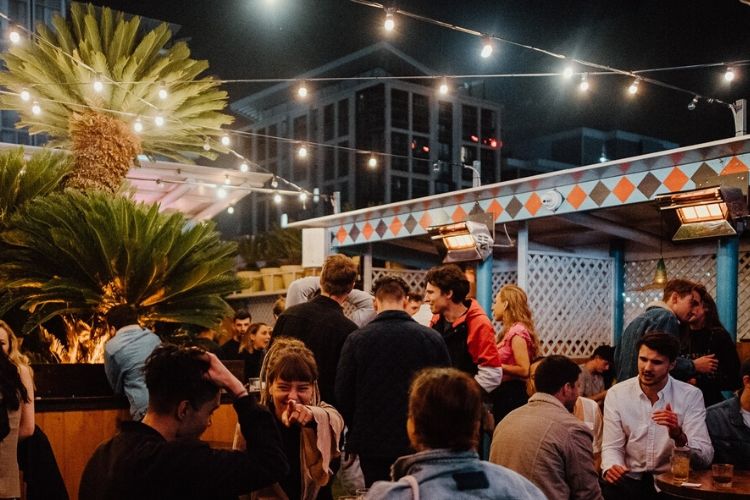 (Source: Rocket Bar & Rooftop)
With a name like Rocket Rooftop, it's no surprise that this bar is pretty out of this world. Think circus vibe meets tropical island, combined with a hint of your mate's back yard. You've got to see it to believe it. The venue screens cult films over the summer and attracts international DJs all year round. It's where all of Adelaide's cool kids go to blow off some steam. 
Rocket Rooftop – 142 Hindley Street, Adelaide
Further Reading