Planning a bucks party trip to Adelaide? Get ready for more than a few hidden wonders in the metropolitan city that has been named Australia's most affordable city. Known for its big sporting events, divine wineries and appeasing food scene… Adelaide is the perfect location to unwind without breaking the bank! Here are our top recommendations of what to do on your visit to Adelaide.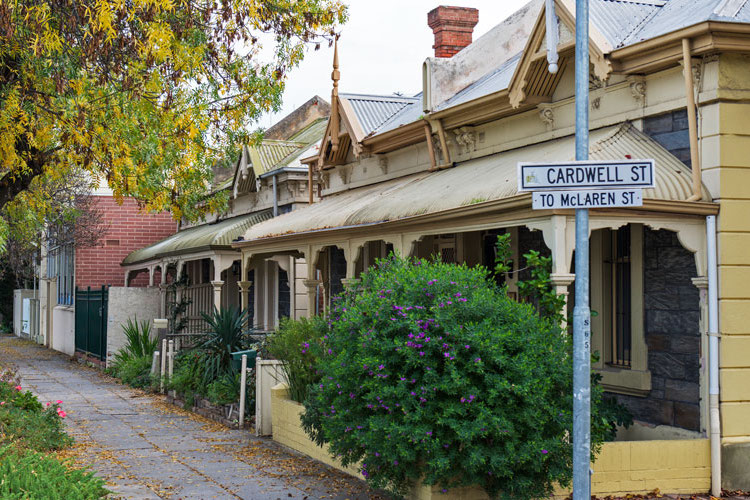 Explore the quaint neighbourhoods
Did you know Adelaide is home to the oldest German community in Aus? Yep. Feel like you are in Germany as you munch on some Lebkuchen (gingerbread), indulge on some German beer and have a chat with the friendly locals. Visit Glenelg, the most popular beach for buzzing nightlife and wonderful swimming conditions. Rundle Street East is the place to head for hidden galleries, tasty bites and boutique shopping (the ladies will love it).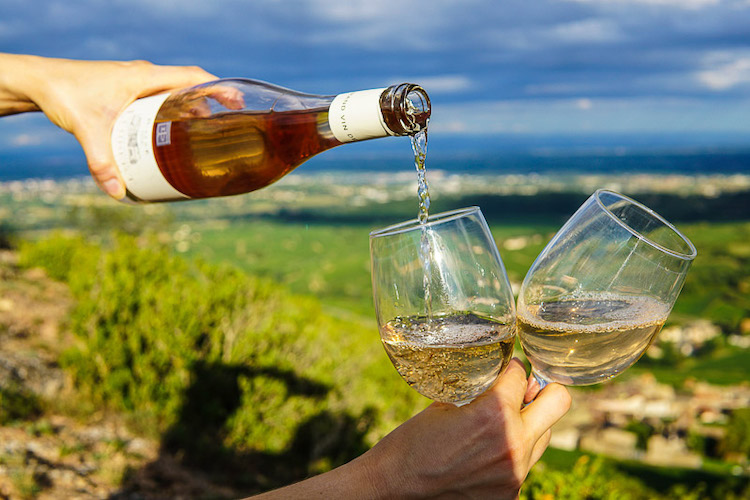 Take a wine tour
Giving Victoria a run for their money… Adelaide is famous for its fine wines. There are a multitude of vineyards to choose from (literally 18), offering a quick taste test of a full blown day of sipping on a dream. Some will even let you pick and make your very own concoction of wines, because after all, wine not?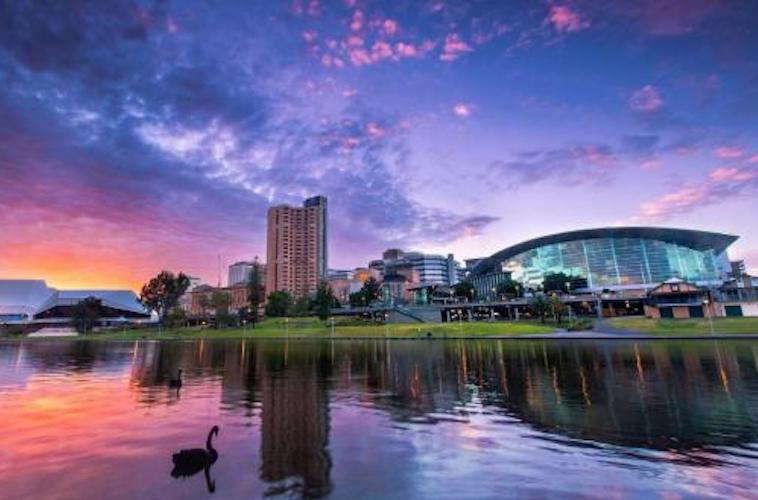 River Torrens
It is hard to miss the beautiful River Torrens running through the heart of Adelaide, but there is more here than meets the eye. Often a hotspot for whatever festival is happening, live music acts, a river cruise and even paddle boats for a more authentic activity. A local favourite, is a picnic by the harbour with someone special as your watch the sun set over the picturesque river.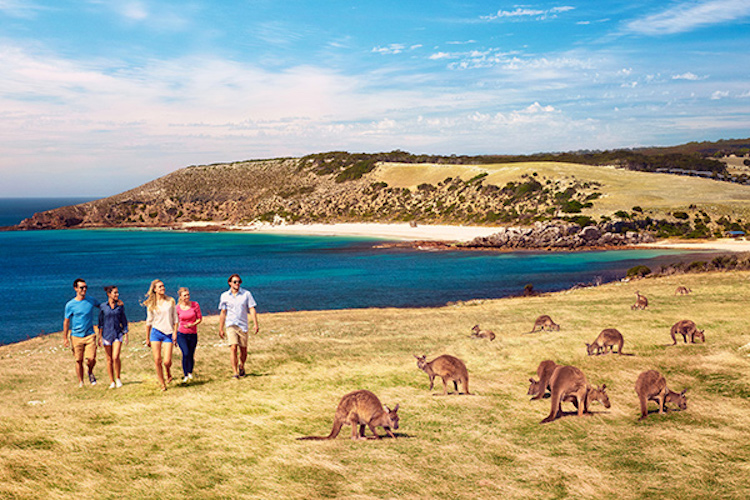 Source: Kangaroo Island 
Take a day tour to Kangaroo Island
Follow in the footsteps of Oprah and visit the iconic Kangaroo Island! You will be amazed with the natural landscape and local inhabitants… expect to see sea lions, mini penguins and naturally, a couple of roos! Prepare yourself for a busy day of sightseeing, journeying to the island via ferry or flight this is totally worth the trek!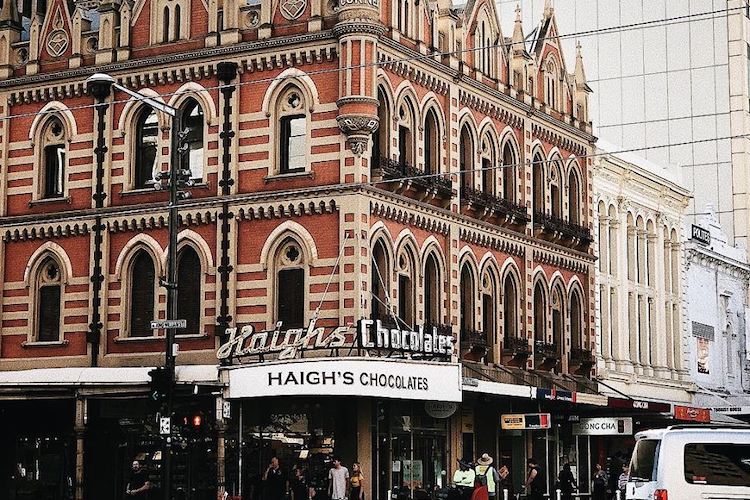 Source: Rundle Mall Facebook 
Shop til you drop at Rundle Mall
The main mall of Adelaide, offers rows of international, local and arcade shops to your liking. Not only are the shops aesthetic but the old street's architecture is known for turning heads. Take note of the plentiful sculptures, including a giant cockroach (eek, who thought that was a good idea?), some more endearing piglets and sophisticated spheres (because why not?).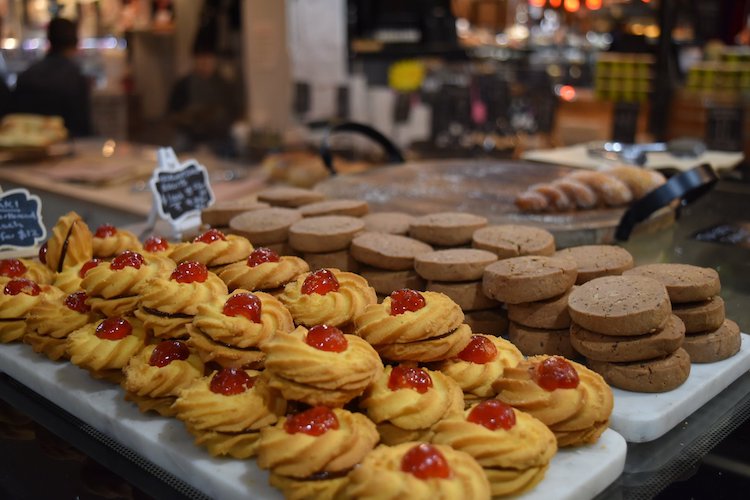 Source: Adelaide Central Market 
Treat your tastebuds at Adelaide Central Market
For all our foodies, this fresh produce market is home to a whopping 80 stalls. You will be spoilt for choice, whether you're searching for the perfect slice of cheese, a mean coffee or a sweet treat, ACM has it all and more! If you are around on a Friday evening enjoy some live music from local artists or find out what extra activities are happening. THIS IS NOT TO BE MISSED.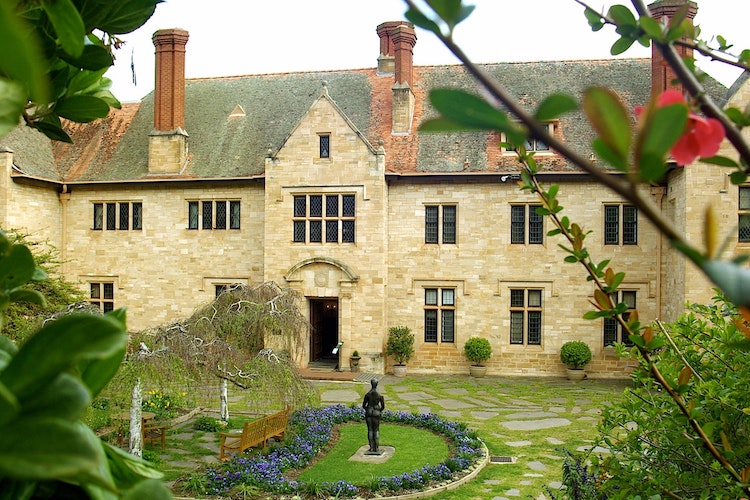 Learn some history at Carrick Hill
Built in 1939 by an artistic couple the historic property is now open to the public. Resting beneath the Adelaide hills, Carrick Hill offers 40-hectares of pristine grounds calling for your eyes to feast upon. The establishment welcomes art exhibitions on the regular and is a privy look into Adelaide's past. Take a walk through the stunning flower gardens, chat up the wandering locals or simply take some peaceful time to yourself in this vibrant location.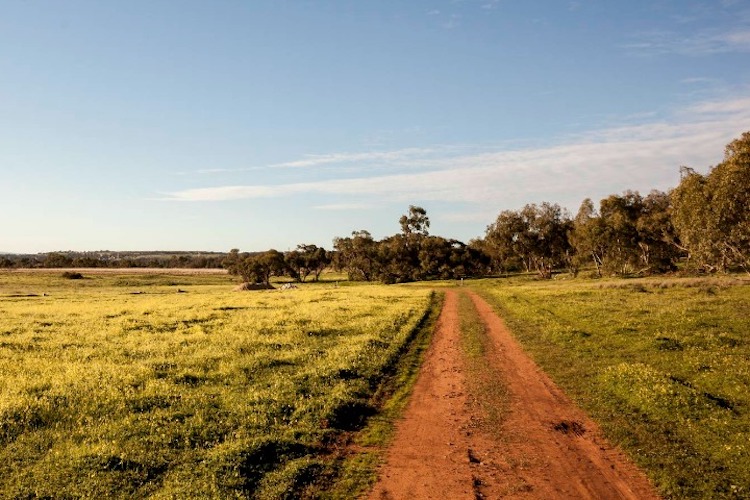 Pump your adrenaline at Cobbler Creek Recreation Park
A popular spot to get down and dirty in the 256 hectares of woods as you thrash through on your mountain bike. Also enjoyed for its walking tracks and rich birdlife inhabitants. The perfect mix of nature and fun, we recommend allowing a few hours for this one as you will be pleasantly surprised at how fast time flies among the trees.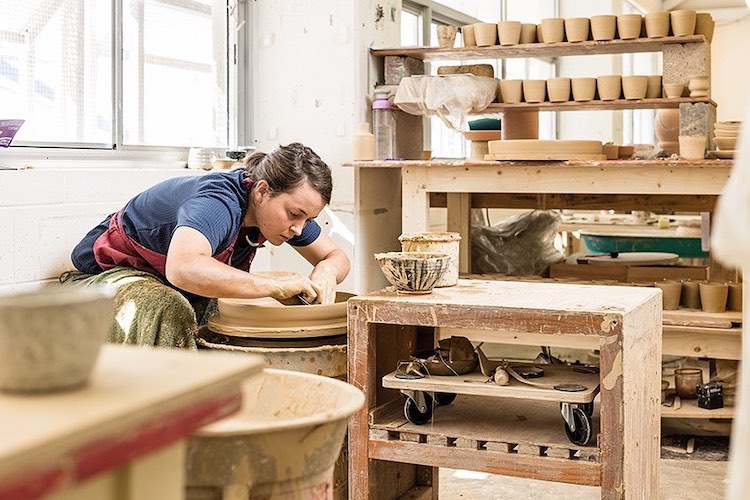 Source: Jam Factory Facebook 
Let your creative juices flow at Jam Factory
Whether you're artistically gifted or not, the Jam Factory offers the chance to learn or have a go at a range of activities… including (but not limited to) the likes of glass-making, pottery, and metal design! A great place to mingle among like-minded individuals if that floats your boat.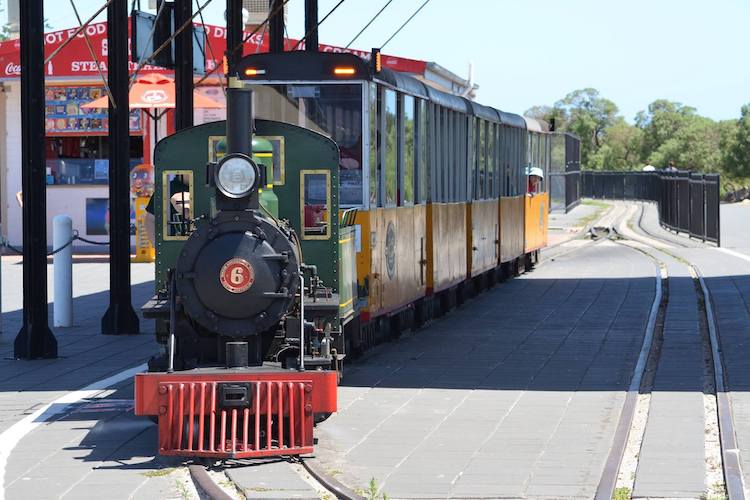 Source: National Railway Museum 
Choo–choose the Railway Museum
Offering both education and interaction the Railway museum is Australia's largest and sure to provide a great couple of hours during your time in Adelaide. Let your inner train enthusiasm shine as your explore this giant pit of sights. There are a number of other museums nearby making for the perfect day of viewing.
Adelaide is often overlooked, but we love it and know you will too! Check out each of these top 10 things to make your trip one to remember. So what are you waiting for? Get here now!
Further Reading: