Top Gay Bars and Clubs in Wellington
Although relatively small compared to the international gay scene, Wellington still offers a rainbow sized welcome to anyone and everyone within the LQBTQI community. New Zealand's capital is a liberal bubble with cross sections of people from all ends of the political spectrum, meaning homophobia and other kinds of bigotry aren't really accepted. It's the type of city that you can eat, drink and be vibrantly fabulous as your heart desires, and nobody will really bat an eyelid. The venues range from low-key pubs to upmarket cocktail bars, with a few dance-party destinations thrown in for good measure. Where Wellington's gay bars and clubs lack in quantity, they most definitely compensate in quality.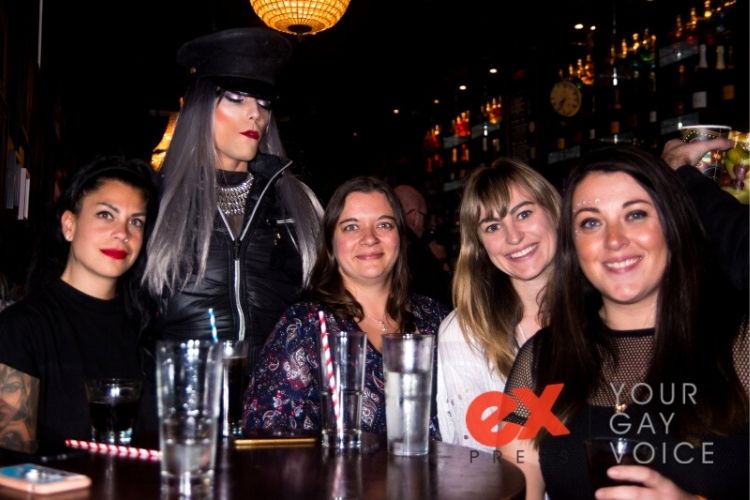 (Source: Gayexpress.co)
Scotty and Mals is affectionately known by locals as S&Ms and is owned by a long standing couple in Wellington's gay community. The sophisticated rear lounge bar offers plush decor, cedar walls and Egyptian chandeliers with a moody vibe that makes it easy to forget that you're standing in the heart of Wellington city. The atmosphere more closely reflects the set of a 1930s Hollywood blockbuster.
It is the perfect place to pull up a stool and enjoy a G&T, craft beer, local wine or crafty cocktail. Expert bartenders will be at your beck and call, so reassured you won't be going thirsty. If you're looking for something a little more lively, the downstairs B&D bar (basement and dance) is where the party really gets started. Infamous for their Bingay on Wednesday, S&Ms also plays host to a number of shows, gigs and functions throughout the year. The B&D space is available for private hire, and the owners operating under the slogan of "you have the party, we clean up the mess". Whatever you're looking for on your night out in Wellington, Scotty and Mals has the answer for you. 
Scotty and Mals Cocktail and Lounge Bar – 176 Cuba Street, Te Aro, Wellington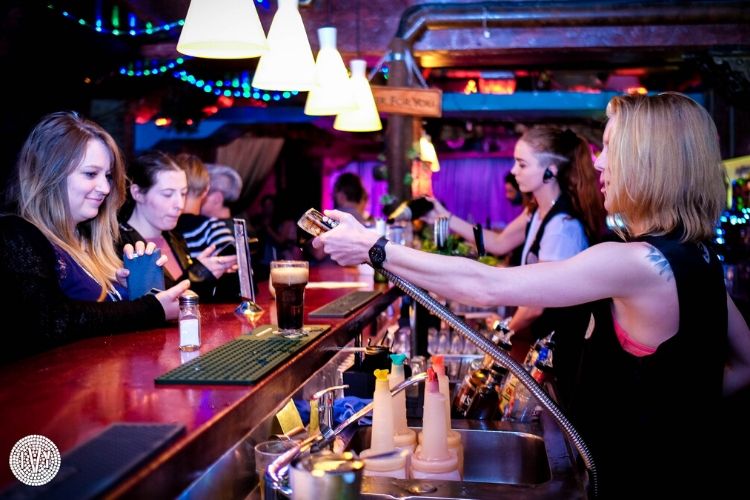 (Source: Ivy Bar and Cabaret)
Fabulous is truly the only way to describe Wellington's Ivy Bar and Cabaret. Built in the excavated basement of the former iconic James Smith department store, this vivacious nightlife hub opens its doors to party-goers from all walks of life. The team at Ivy Bar pride themselves of providing the most creative and extensive range of alcoholic treats in the region, guaranteed to satisfy all your devilish desires.
The seemingly endless list of vodkas, gins, rums, bourbons, whiskeys and tequila includes our personal favourite, "It's F@#king red", which comes brimming with blood orange tea, strawberry puree and Cointreau. From drag and burlesque to comedy and poetry, Ivy Bar and Cabaret also know how to put on an epic show. Themed nights throughout the week and daily happy hour makes this little nightspot a popular destination for gays and straights alike. If you're looking for a rave that's more wild than a gay at Mardi Gras, this is the place for you. 
Ivy Bar and Cabaret – 63 Cuba Street, Wellington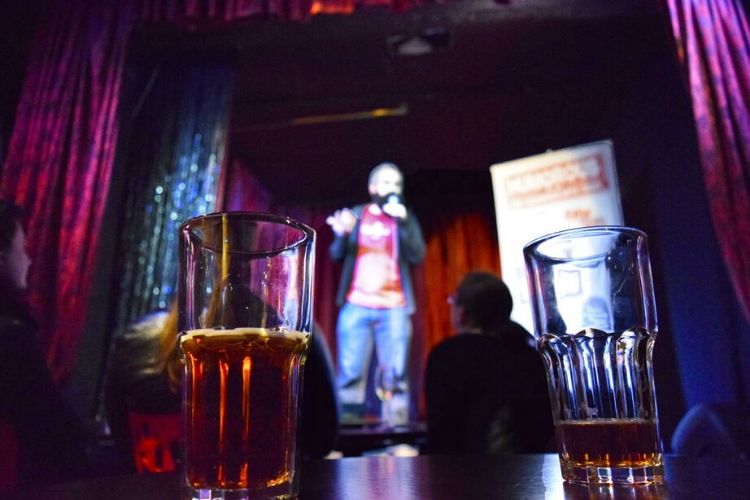 (Source: NZ Pocket Guide)
Karaoke, musical comedy and theatre seems to be a big draw card the LGBTQI crowd across the world, and Wellington's The Fringe Bar is no exception. Although this entertainment venue is not strictly a gay bar, it is a popular haunt for the local gay community. It's the type of place where anything could happen and every night is always different. Since expanding in 2013, The Fringe Bar now hosts up to 4-nights of comedy and week and is also home to The Wellington Improvisation Troupe which puts on an improvised theatre and comedy night every Wednesday. 
After opening their doors in the early afternoon, the Wellington hub continues into the wee-hours of the morning, and generally shuts up shop with punters screaming the lyrics to a myriad of karaoke hits. Private room hire and catering can be arranged, and personalised options are available for every type of Buck. With a killer drinks menu, friendly wait staff and inclusive atmosphere, The Fringe Bar is every bit as incredible as it sounds. 
The Fringe Bar – 26- 32 Allen Street, Te Aro, Wellington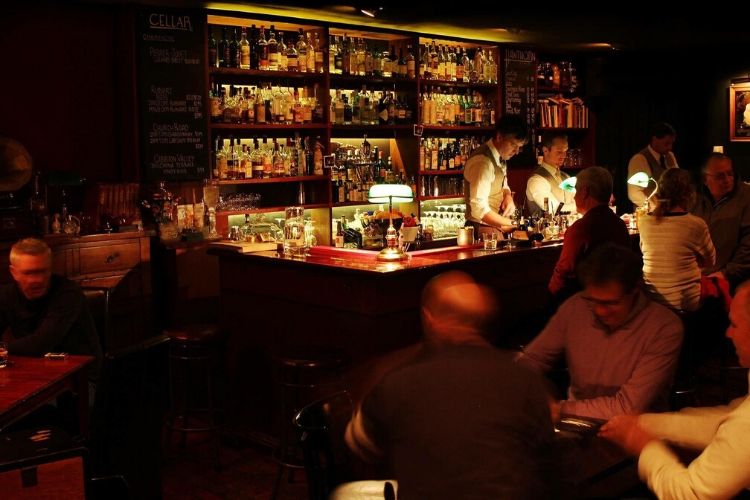 (Source: Hawthorn Lounge)
The team at Hawthorn Lounge aim to please everyone and anyone. Attracting a fairly mixed and varied crowd, the luxurious bar is another destination that is generally dominated by the local LGBTQI crowd. Maybe it's the 1920s inspired decor, the crackling fireplace or the excessively stocked bar but whatever it is, this joint is always packed to the rafters.  The strong and experienced bartenders continually recreate all the classic cocktails, as well as imagining innovative and drool-worthy new creations. All drinks are served with a side of liquor history and a friendly smile, meaning you'll be forced to sit there and drink the night away. 
Hawthorn Lounge – 2/82 Tory Street, Wellington
Further Reading