Bucks Parties are often a celebration fuelled by cheeky antics, bucketloads of booze and late night debauchery. With guys from all walks of life choosing to celebrate their final days of freedom with one last hurrah, Bucks Parties come in all shapes and sizes. While the range of different options is endless, there is always one common theme – It's a celebration of your buddy's love. In the spirit of all things romantic, we're going to let you in on our very own little love affair.
Lake Taupo not only has our heart, it has thousands of travellers from around the world going gooey-eyed all year round. The vast and diverse landscape means there is a staggering number of activities to choose from on any given day. From bush-bashing hikes and mountain biking to serene lakes and geothermal hot spots, it's an outdoor wonderland in fine form. Since we're in the mood to share, Wicked Bucks has a little insight into what this town could hold for you.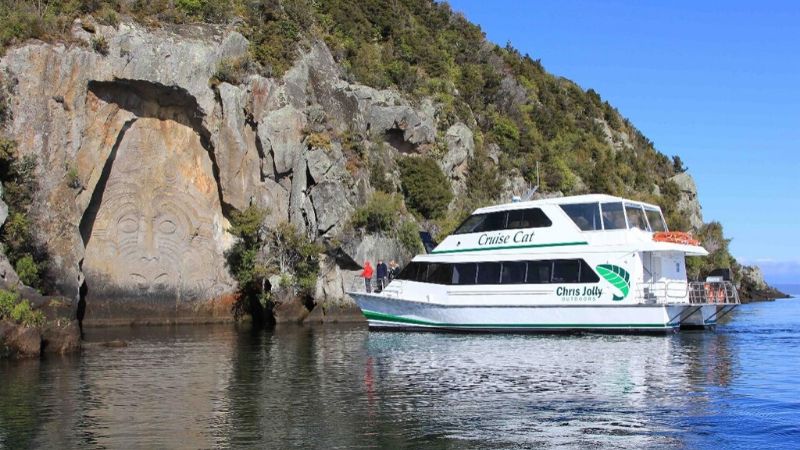 Imagine clean and refreshing waters on a balmy summer's afternoon. That is what you can expect in Lake Taupo. The glistening waters are swimmable through spring, summer and autumn, as well as during winter if you're brave! On sunny and still days, the water is often glassy smooth and just as blue as the sky above. When it is a little more overcast, the water can be covered in mist and is dark green in colour.
Whatever the conditions, water is the defining element of the overgrown town. There are plenty of ways to enjoy the attraction, including by launch, yacht or steamboat. As you're cruising through the region, you'll be treated to a private show from the native water birds and an exclusive viewing through the bush-clad coves. For the thrill seekers of the group, you can also take a jet boat across the lakes, which will take you past iconic landmarks like the Huka Falls, Aratiatia Rapids of Tutukau Gorge. 
Contact: +64 3 78 0623
Address: Berth 4, Taupo Boat Harbour, Ferry Road, Taupo 3330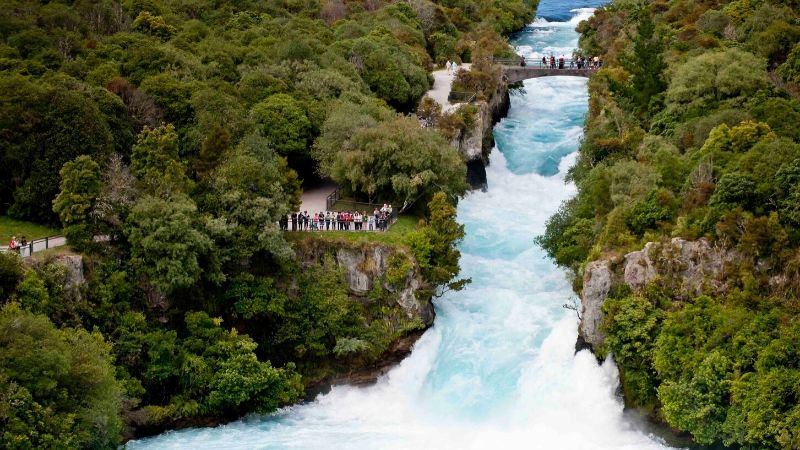 While there is an abundance of water-centric activities, that doesn't mean the land-dwellers of the group will miss out. Taupo's pristine ancient swamp lands and forests, mesmerising volcanoes and geothermal wonderlands are all easily accessible from a number of walking and hiking trails.
One of the most popular routes is the trek between Spa Park and Huka Falls. Walk along the Waikato River starting in Spa Park, which boasts a natural thermal spring, and finish your journey at the mesmerising Hika Falls. The route is about 2 hours return, but can be extended to 6-hours return if you opt to extend the walk to Aratiatia Rapids Walk.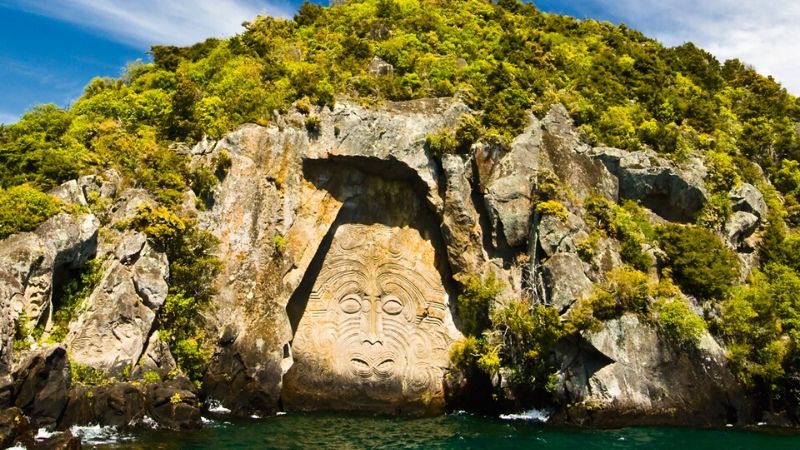 With all eyes on the impending wedding and future of marriage, why not take a look into the past for a change? We're talking about taking a journey right back into traditional maori culture. The giant Mine Bay Maori rock carving of Ngatoroirangi on Lake Taupo has been pinned as one of the country's most extraordinary contemporary artworks.
Soaring 14-metres above the glistening deep waters of Lake Taupo, this North Island carving is best embraced on a kayaking tour.  The ½ day adventure will let you get up close to the incredible artwork and the knowledgeable tour guides will give you a complete rundown on the region's rich history. It's something that needs to be seen to be believed. 
Contact: +64 7 376 8981
Address: Unit 2, 876 Acacia Bay Road, Acacia Bay Taupo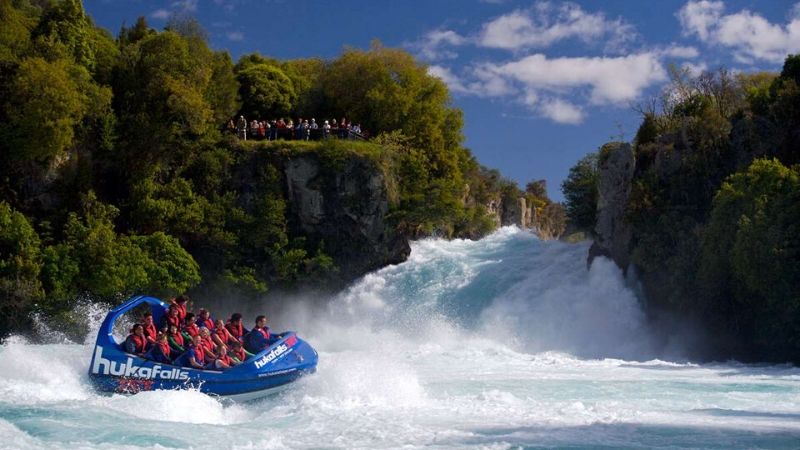 When imagining the sparkling lakes, volcanoes and snow capped peaks of the Taupo region, you're probably assuming this is a place that oozes relaxing and chilled vibes? While that is true, there are plenty of options for the more adventurous at heart. New Zealanders are internationally renowned for taking everything to the extreme and continually finding new opportunities to get an adrenaline buzz. Taupo is no different. Join Rapids Jet for a thrill ride, air time and near misses as you fly across Waikato River. If you've got the nerve, this is the test. 
Contact: 0800 727 437
Address: Nga Awa Purua Road, Aratiatia Taupo 3378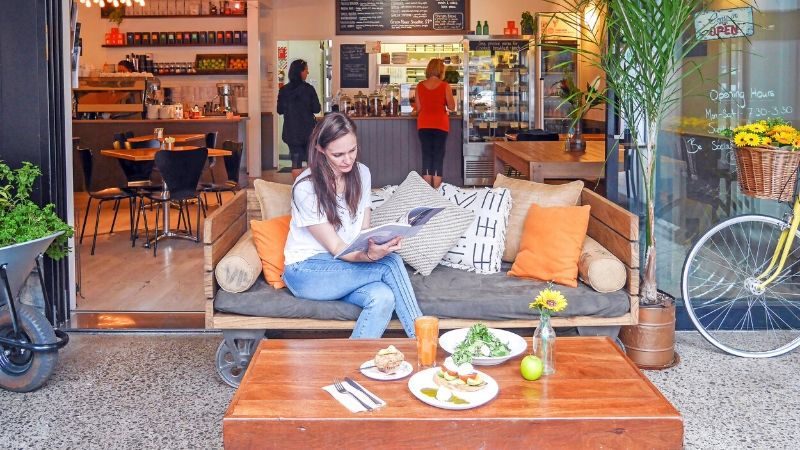 After a jam-packed few days soaking in everything Taupo has to offer, you'll probably be in search of a past time that's a little more low key and slower paced. Suncourt Plaza is a stress-free and any-budget-friendly shopping experience. With an eclectic combination of a small town charm and boutique-feel, the venue hosts an incredibly diverse array of options.
There are fashion stores with local and international designer labels, vintage stores and art galleries, as well as a myriad of local cafes and restaurants. It may be a trip for the boys, but bringing home a little something for your Missus will definitely win you some brownie points. 
Address: 19 Tamamutu Street, Taupo 3330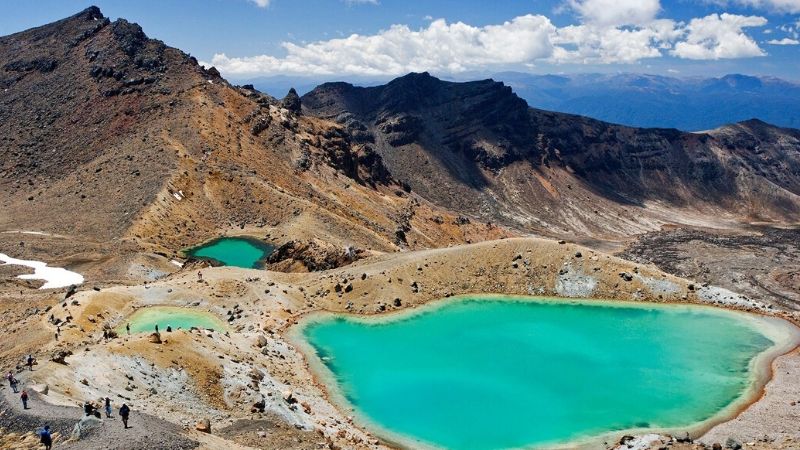 It's been named one of the best day walks in the world for a reason. The Tongariro Alpine Crossing is 19.5 kilometres of pure beauty. The route takes between seven and nine hours, and winds through volcanic craters, emerald lakes, moon-like craters, active volcanoes and barren canyons. The spectacular alpine views along the way are almost enough of a distraction to forget about the intense sweat you'll inevitably be working up. 
Address: Tongariro National Park, 80km southwest of Taupo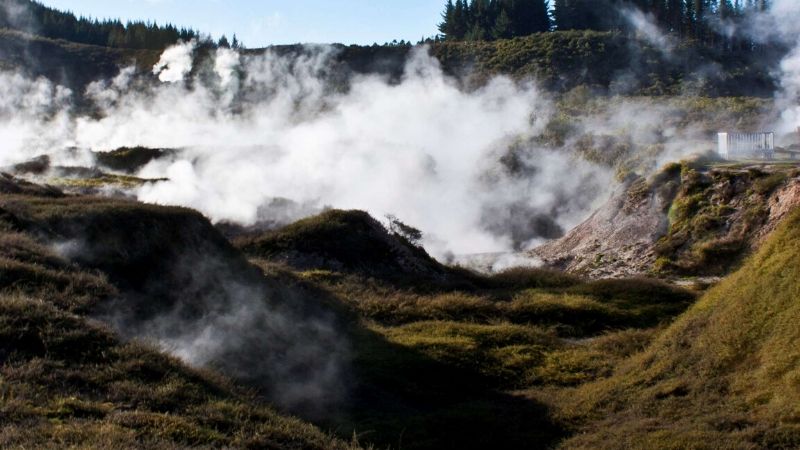 Another out of this world experience in Taupo is the Craters of the Moon National Monument and Preserve. This 45-minute trail begins at a modern visitor centre, before leading you through some of the country's most picturesque and idyllic geothermal scenery. The wooden boardwalk means it's an easy route for all fitness levels, and the views are equal parts bizarre and fascinating. If you want to up the ante a touch, head up the steep trail of stairs to the lookout platform. It's an extra 20-minutes but it is well worth the sweat session. 
Address: Karapiti Road, Taupo 3378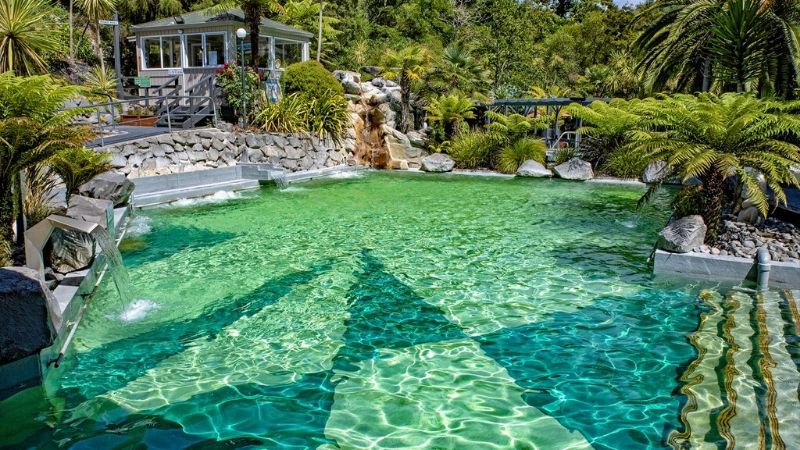 Ahhh, nothing compares to those first few seconds when you submerge your body into a natural mineral pool. Taupo DeBretts Hot Springs is no exception. With two huge mineral pools and the backdrop of a luxurious resort, it's the perfect place to kick back and watch your worries float away with the steam. Locals and travellers have flocked to the venue for more than a century, with many claiming the water has medicinal benefits. Best you try this one out for yourself and make your own decision. 
Address: 76 Napier-Taupo Road, SH 5 Taupo New Zealand
Contact: +64 7 378 8559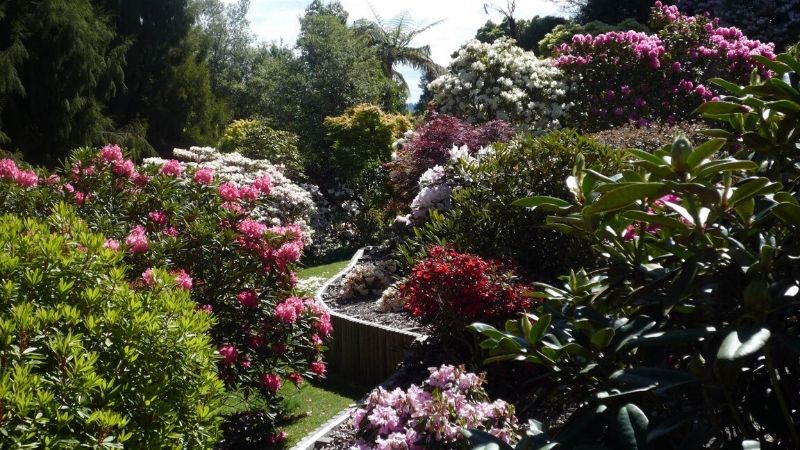 From the moment you step foot into the Waipahihi Botanical Reserve, you'll understand why it's pitched as a "forest in the making". The 35-hectare reserve is an ever growing collection of almost every flower you can imagine, lush greenery, trimmed grassy patches and an incredible aroma. The best time to catch the floral displays is between October and December, as this when the gardens are in full bloom. There are a string of walking tracks around the gardens which are ideal for a leisurely afternoon stroll. 
Address: Hyde Avenue, Waipahihi Taupo, 3330 New Zealand
Contact: +64 7 748 5642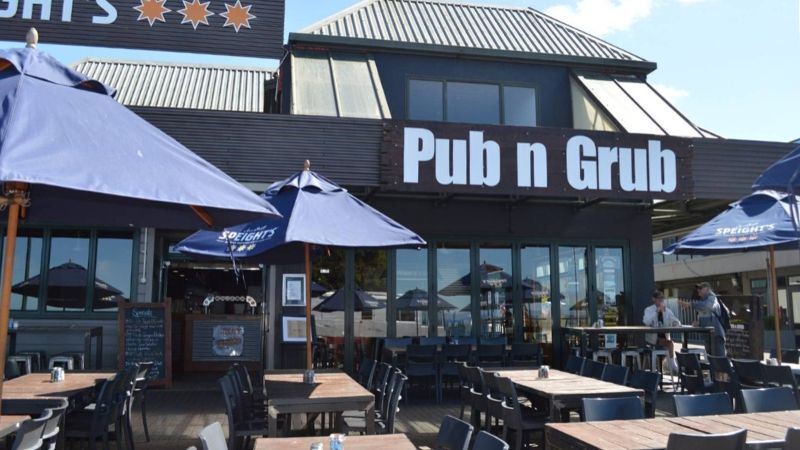 The core of Taupo's nightlife scene is geared towards young travellers and budget-conscious backpackers. While there are a number of high-end restaurants and bars, the focus is on welcoming pubs and laid-back clubs. Our pick of the bunch is Pub n Grub, a venue that prides itself on "amazing lake and mountain views along with the best pub food in town". How can you say no to a motto like that? Drop by for a quiet bevvie or cut shapes well into the early hours of the morning. Pub n Grub is a destination for everyone. 
Address: 4 Roberts Street, Taupo 3330 
Contact: +64 7 378 0555