The waterside city of Auckland is a vibrant, diverse and thriving city. While it may not be the capital of the country, it is the most frequented destination, attracting thousands of tourists from across the globe all-year-round. It's the type of place where you can plan to spend a couple of days and end up leaving 2-weeks later with a to-do list longer than when you arrived.
There is so much on offer, that it's probably the answer to all your prayers. It's a destination that boasts something for every guy, whether they're looking for pristine beaches, beautiful scenery, a killer nightlife scene or some cheeky after hours antics. Basically, it's the perfect place for a Bucks Party. So much so, that Wicked Bucks has done the hard yards to narrow down the best of the best, ensuring we can throw your soon-to-be-groom the send off he deserves.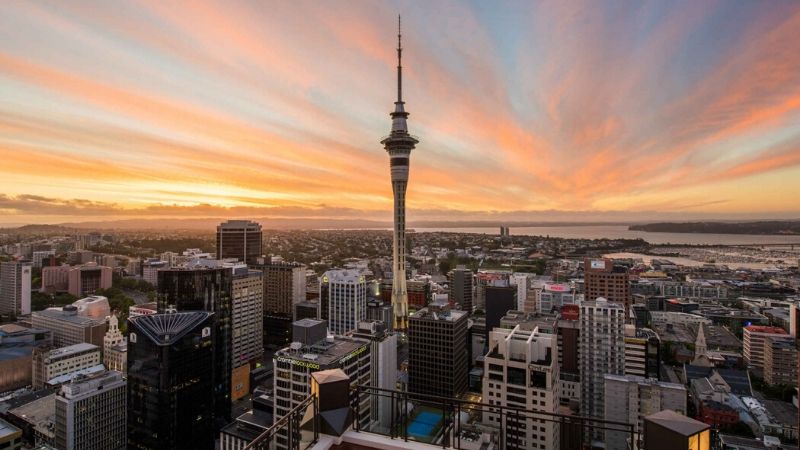 True to the country's reputation, Auckland is a mecca for all things adrenaline. In fact, the range of thrill-filled activities is actually one of the primary attractions for many travellers. You can find all the usual fast-paced and action-packed offerings in Auckland, including skydiving, bungy jumping, go-karting and white water rafting.
But it is the city's needle-like Sky Tower that stands out. Standing at 328-metres, this building is the tallest in all of New Zealand. Visitors can enjoy dizzying views by walking the exterior 192-metre-high Skywalk Platform around the tower's perimeter, and those looking for an additional adrenaline rush can base jump from the platform on a Skyjump. A restaurant and gift shop are also available on site, and we suggest catching a glimpse of the tower at night when it's all lit up. 
Contact: +64 363 6000
Address: Corner Victoria and Federal Streets, Auckland New Zealand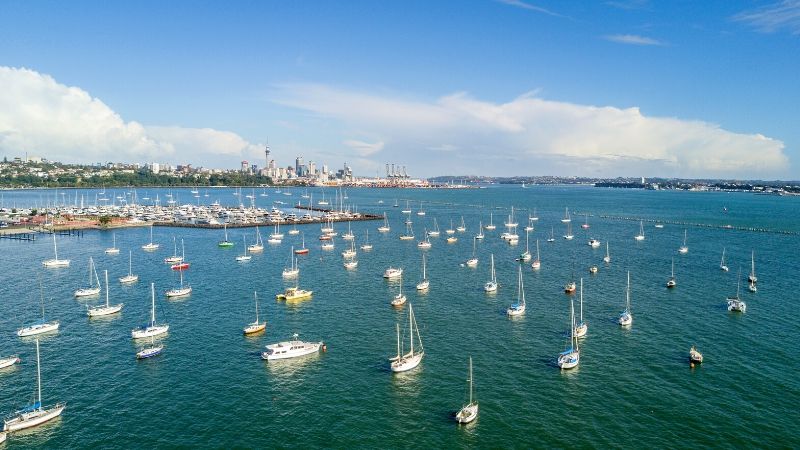 The open expanse and wide sweep of Waitemata Harbour slices Auckland in two, making it the city's most prominent and easily recognisable natural feature. The calm and clear waterway plays host to hundreds of boats and yachts all year round, as well as a number of paddle bikes and jet skis. The surrounding area is dotted with endless shopping, dining and entertainment options.
Like most attractions in New Zealand, the kiwi's couldn't resist putting an adrenaline-twist on the location. The bridge which runs across the 1km width of water is practically an theme-park ride in itself. After scaling the 43-metre high construction, you can throw your body off the edge and plummet to the harbour water below. The unique bungy jump experience is not only an epic adrenaline rush, it also provides unparalleled views across the region. 
Address: 105 Curran Street, West Haven Reserve, Herne Bay
Contact: +64 9 360 7748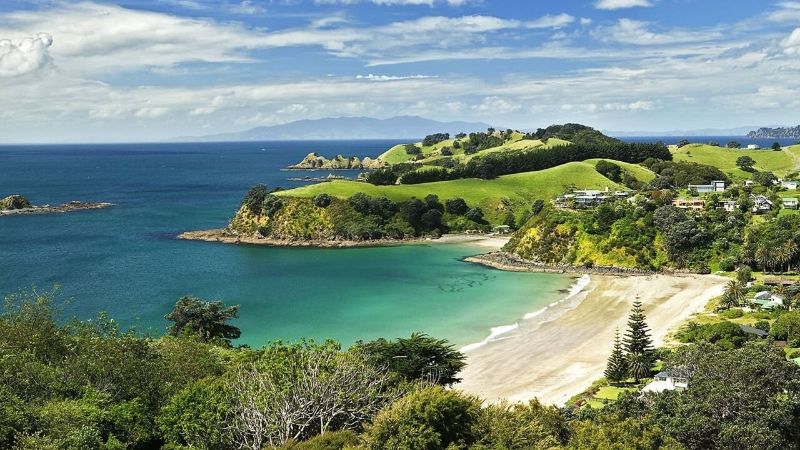 When we mention the former capital of New Zealand (Wellington is now the capital), you probably imagine a bustling CBD, oodles of corporate views and stacks of skyscrapers. What would you say if we said the region was just a hop, skip and a jump away from idyllic, tropical islands? Of all Auckland's Hauraki Gulf Islands, Waiheke Island is the most popular to visit. The Island has a permanent population of around 8,000 people but attracts thousands more tourists from across the globe all year round.
For keen walkers, hikers or fitness junkies, a number of walking trails wind along the coastline and inland through the island. Dotted along the crystal clear shores and golden sandy beaches are also numerous art galleries, cafes and old beachy shacks. Regular ferries run between the main land and Waiheke Island, and the return trip is just over an hour. For those who can't pull themselves away at the end of the day, there are a myriad of accomodation options available too. It's a tropical escape, without having to go too far off the beaten track.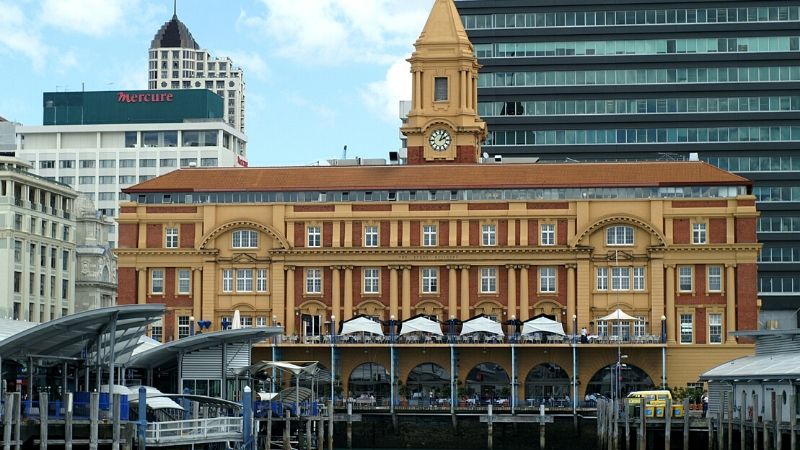 Every guy appreciates beauty. No one can resist the charm of a perfectly design, mesmerising and unique artwork. And no, we're not just talking about our women. There is something pretty awe-inspiring about meandering through an old city while soaking in the abundance of heritage architecture and expert restorations. Downtown Auckland may seem like a modern city at first glance, but nestled between the contemporary towers, pioneering skyscrapers and glistening new designs, are several preserved buildings.
The history nerds of your group will be frothing at the Ferry Building at Princes Wharf, which was built in the early-1900s and resembles a striking English-Baroque landmark. The nearby Chief Post Office, Auckland Town Hall and St. Patrick's Cathedral are equally stunning. Just don't get too many ideas, your partner probably isn't looking to renovate your home again.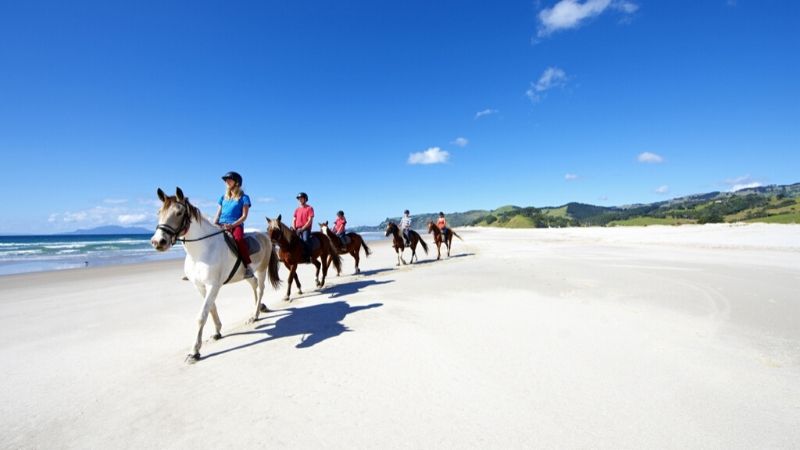 What's an escape with the lads without some time on the beach? This is your chance to show off all that hard work in the gym or embrace the Dad Bod that has snuck up on you. Strip off your clothes and make your way down to the forest-rimmed Pakiri Beach. This sandy stretch is ideal for swimming and sunbathing, snorkelling in the shallows, or even galloping into the wind on horseback. The isolation makes it a peaceful escape from the city, and the ultimate recharge before a big night out with the boys.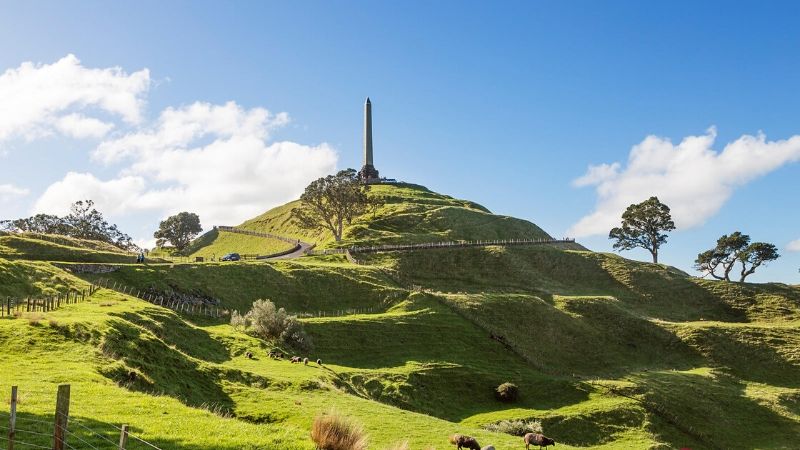 While we're not referring to the old school TV series, Auckland's version of One Tree Hill is equally as iconic. The volcanic cone is the symbol of their city, standing 182-metres above the lush Cornwall Park. At the top of a hill is a lone obelisk, which marks the grave of Sir John Logan Campbell who gifted the space to Auckland for use as a city park. Beyond the serene atmosphere, natural beauty and delightful aroma of flowers, One Tree Hill also offers unparalleled view across the cityscape. You can also drop-in to the nearby Stardome Observatory for an out-of-this-world glimpse through the venue's two telescopes. 
Address: Manukau Road, Epsom Auckland New Zealand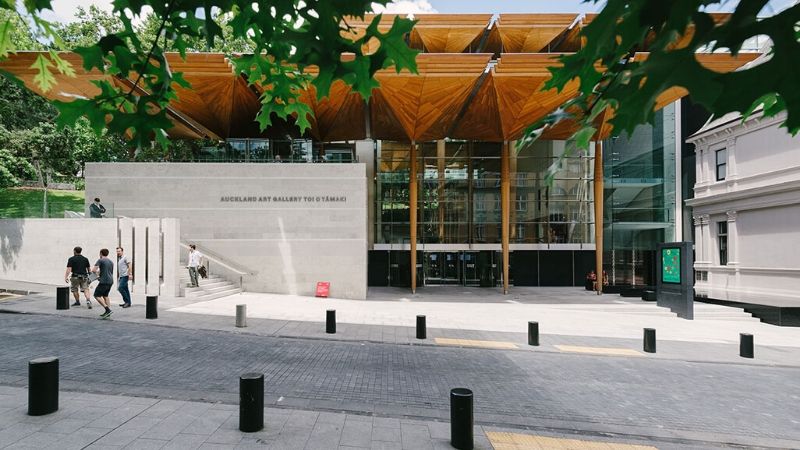 This is a top-pick, must-visit destination for the art-geeks of your bucks group. For a relatively small city, Auckland Art Gallery hosts a surprisingly impressive range of artworks. Within the walls of the French Renaissance-style building, you will find more than 15,000 pieces on display.
This diverse collection includes everything from 14th century European paintings to contemporary wire sculptures. If you're more of a history buff, the ground floor is where you'll find the work of Maori and Pacific Island artists. Guided tours run all year round, and there's even a cafe on-site too. There really is something for everyone!
Address: Wellesley Street E, Auckland CBD, Auckland
Contact: +64 9 379 1349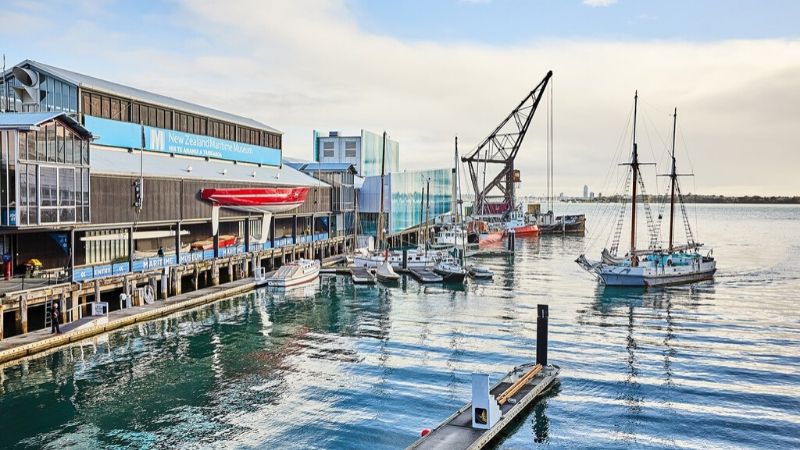 It's no secret that New Zealanders are deeply connected to the ocean. Many Maori legends recount tales of building traditional canoes and outrigger boats, or long-voyages out to sea. The New Zealand Maritime Museum is the only gallery in the entire country dedicated to this rich connection. Each exhibition presents a different period of time, commencing with the arrival of the first Polynesians and running until the present day. Many of the vessels held in the collection still sail regularly, which only adds to the overall excitement. 
Address: Corner of Quay and Hobson Streets, Auckland 1140 Auckland
Contact: +64 9 373 0800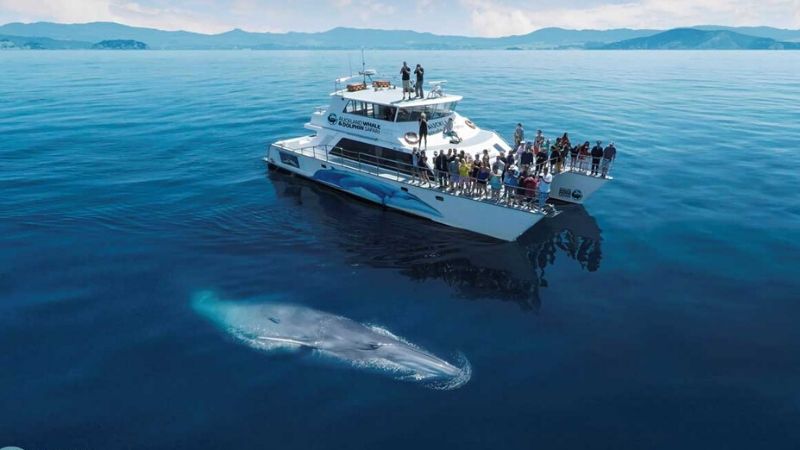 Continuing with the water theme, no trip to Auckland is complete without a dolphin and whale watching tour. These highly-sought after tours depart almost every day of the year from the centrally located New Zealand Maritime Museum in Viaduct Harbour. Choose between a half-day or a full-day adventure out on the water, where you can soak in the incredible landscape, sink a few drinks with the boys and meet the friendly locals – the wildlife kind!  You're all but guaranteed a sighting of the diverse wildlife, and if not, you get to travel again for free. 
Contact: +64 9357 6032
Address: 175 Quay Street, Viaduct Harbour, Auckland 1010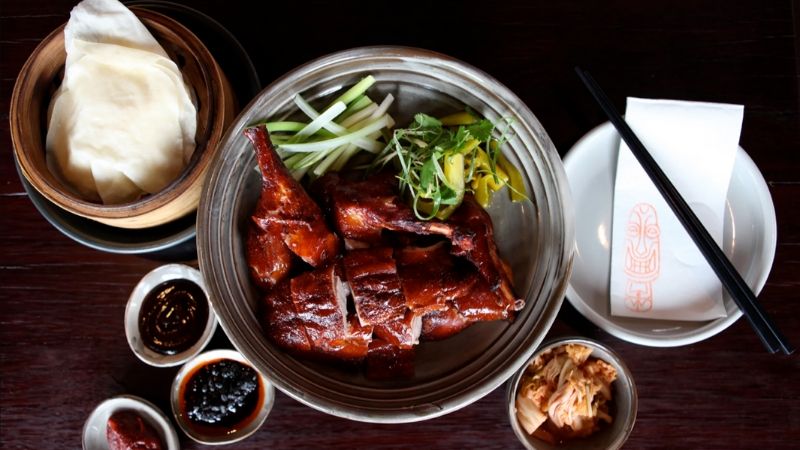 Auckland is the type of city that gives, without expecting anything in return. True to this ethos, the world-class range of restaurants and cafes continually serve up dishes that will leave you drooling for more. Ponsonby Road strip is a hot spot for sumptuous fare, and Blue Breeze Inn is our personal favourite.
The modern Chinese venue boasts the world's best dumplings, outside of Asia – In our humble opinion, anyway! If the scent of their delicious bao and spring rolls aren't enough to lure you in from the streets, just wait until you see the pork belly buns and five-spice eggplant. You can even top off the epic meal with a raw cheese-cake, soft-serve ice-cream or a heavenly chocolate pot. What more could you want? 
Contact: +64 9 360 0303
Address: 146 Ponsonby Road, Ponsonby 1011 New Zealand