Top Local Attractions in Wellington
Creative, cool, culinarily blessed and caffeinated to the max, Wellington has all the right types of c-words. It may be the capital of New Zealand, but this city is surprisingly compact and a piece of cake to make your way around on foot. Nestled between a stunning harbour and a protected green belt, the hippest little capital is equal parts nature nerd and cosmopolitan flair.
There is nowhere else quite like Wellington, making it a special place for the special man of the hour – AKA the soon-to-be-groom. Give your buck the send off he deserves with an escape to Wellington. Wicked Bucks will do all the hard yards so that you can sit back, relax and take credit for the epic celebration. We're just top blokes like that. 
Mount Victoria Lookout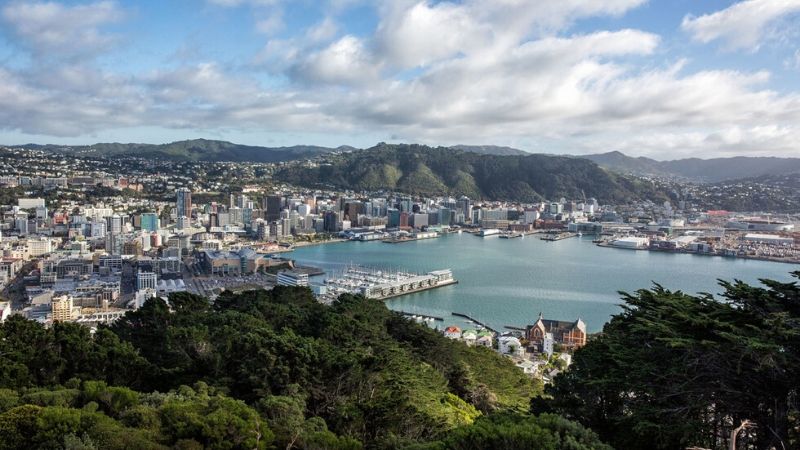 Remember that time you told your Missus she was the most beautiful thing you'd ever laid eyes on? While that may have been true at the time, you might be about to re-assess that statement. Wellington is stunning. The city is oh-so-gorgeous that you'll be pinching your arm and rubbing your eyes, just trying to wake yourself up from this trance-like dream.
One of the best vantage points is Mount Victoria Lookout in the central city. You can drive all the way up or wind your way to the top through the nature trails. Once the sun goes down and the lights turn on, it's a view like nothing else you've ever seen before. Just remember to snap a pic to share it with your followers, because did it really happen if it didn't make it to your Instagram feed?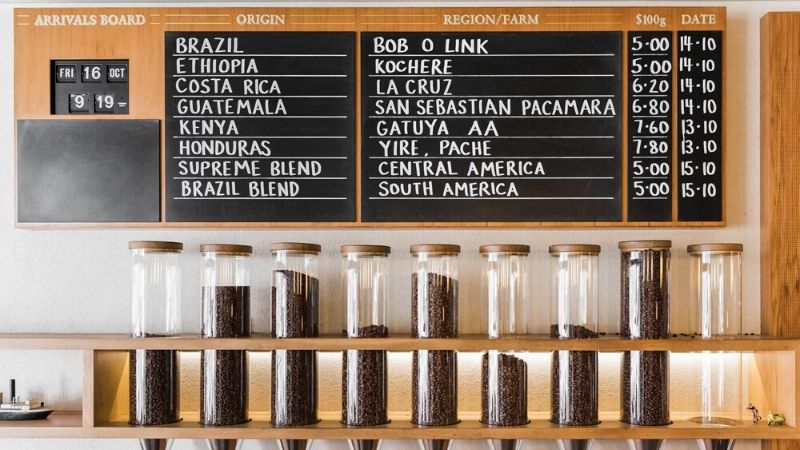 It might sound like a strange reason to frequent a city, but the coffee in Wellington is literally next level. Named as one of the top 8 coffee cities in the world by CNN, New Zealand's capital definitely knows its way around brews and beans. It's hard to go wrong when you're picking a cafe for your caffeine fix as every single shop seems to offer something just as epic as the last joint.
The flourishing cafe scene is led by Custom. As Coffee Supreme's flagship cafe, this quintessential store is an Instagrammers dream come true. The sparklingly polished wooden surfaces, intimate layout and quirky trinkets and sumptuous pastries are critically acclaimed for a reason. Make sure you tuck into one of their signature sourdough treats or one of the Little Dough Co doughnuts. 
Contact: 04 385 2129
Address: 39 Ghuznee Street, Te Aro Wellington New Zealand 
Gladstone Vineyard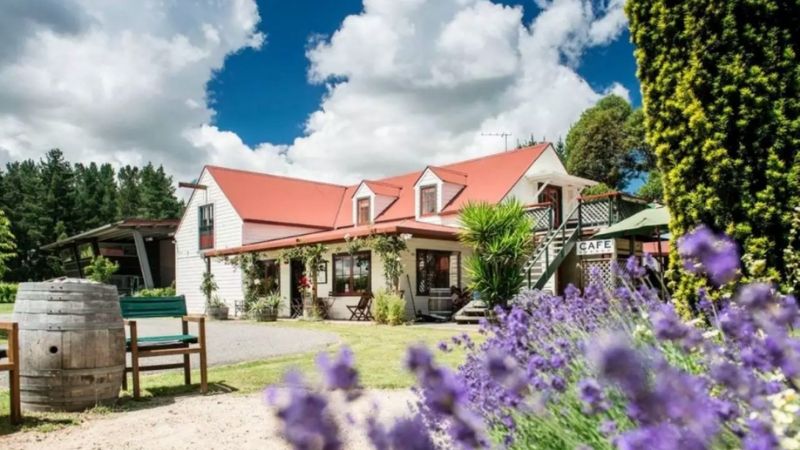 Sticking to the theme of world-class bevvies, Wellington is also just a short drive away from Wairarapa, one of the country's premier wine regions. The rural area with an off-beat vibe is the centre of the local wine industry, with a number of open cellar doors and vineyard tours. The first stop in this internationally-acclaimed area should always be Gladstone Vineyard.
Despite gaining world-wide recognition for their drop, the family business keeps sustainability, community and wine as their top three priorities. With beautiful wine and rolling hills, do you really need another excuse to make your way to Gladstone Vineyard? 
Contact: 06 379 8563
Address: Gladstone Road, RD2 Carterton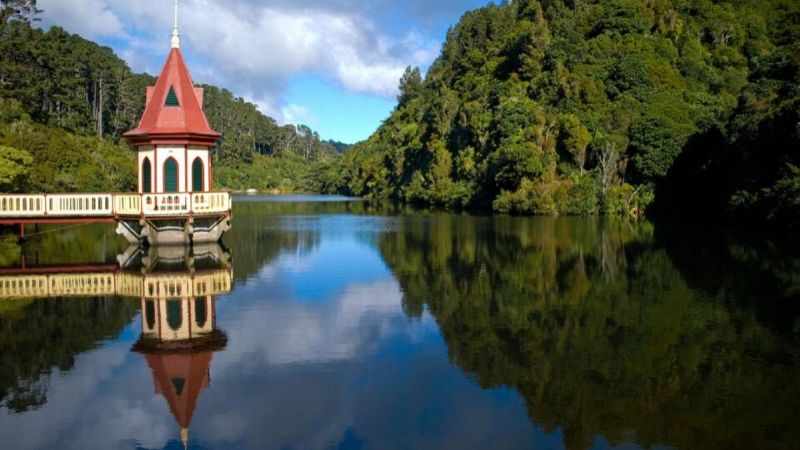 Situated on an idyllic harbour, nestled in between rolling hills and just a short drive from the open countryside, Wellington is a cosmopolitan city on nature's doorstep. Being so close to the wild outdoors means this city is the perfect way to discover New Zealand's wildlife.
You can get up close and personal with a three-eyed prehistoric reptile or the country's native bird (the Kiwi) at the nearby nature reserve, Zealandia. This world-class urban eco-sanctuary is home to some of New Zealand's most rare and extraordinary wildlife – all thriving wild in a world-first protected sanctuary.  The behind-the-scenes look at how local conservationists are working to protect endangered animals and restore the local forest areas. It's like your favourite Nat Geo doco, but #IRL. 
Contact: +64 4 920 9213
Address: End of Waiapu Road, Karori Wellington New Zealand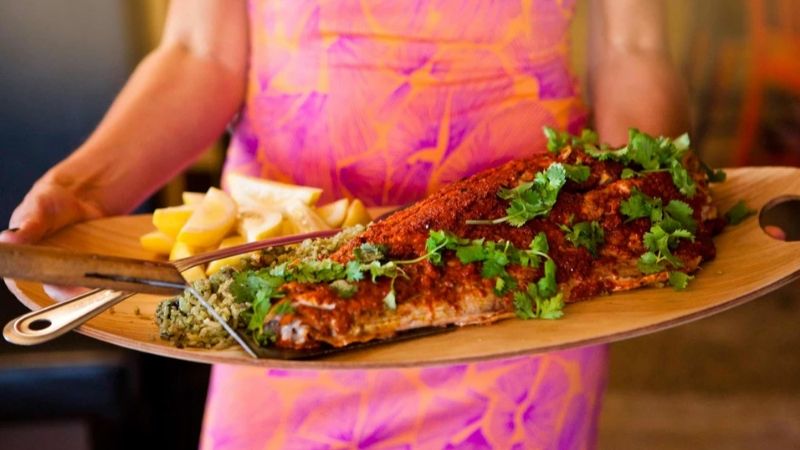 After plenty of adventuring, exploring and adrenaline-filled fun, we don't blame you for working up an appetite. Thankfully, Wellington is not just the country's official capital city, it's also known by Kiwis as New Zealand's culinary capital. You won't struggle to find excellent dining options in this city, with everything from steak houses and brew bars, to vegan cafes and glitzy rooftop bars.
If you're like any sane person, you won't be able to resist a good serving of Mexican fare. La Boca Loca is the ultimate venue to cap off an awesome day. It's a place where you can chow down on corn chips and guac, overindulge in locally-sourced meats and feast on house-made tacos with a side of spicy fried potatoes. Sounds like a good plan? Of course it does. 
Contact: 04 388 2451
Address: 19 Park Road, Miramar Wellington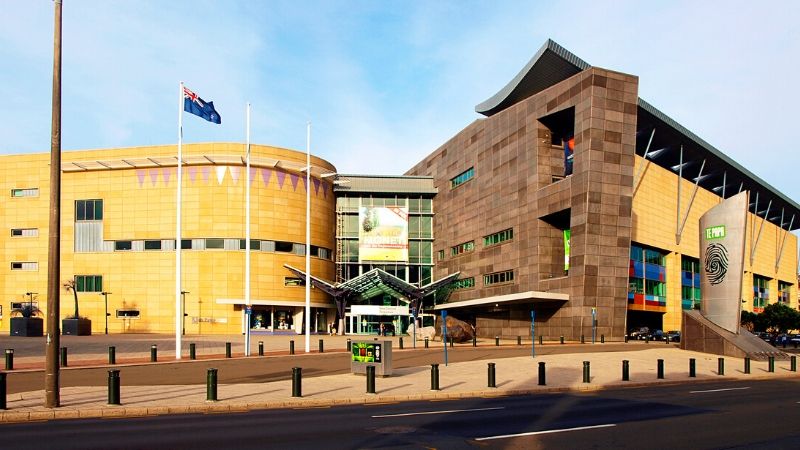 This is for the history buffs of the group. It's no secret that New Zealanders boast a strong and loyal connection to their rich history, and Wellington is no exception. The country's national museum, Te Papa, is a must-visit for anyone interested in discovering more about Maori traditions and New Zealand through the eras.
The centre caters to art lovers, history geeks, science nerds and really anyone interested in learning. It's the type of place you might drag yourself to out of feelings of obligations, only to discover it becomes the highlight of your entire trip. You just don't know what you're missing out on. 
Address: 55 Cable Street, Wellington 6011
Contact: +64 04 381 7000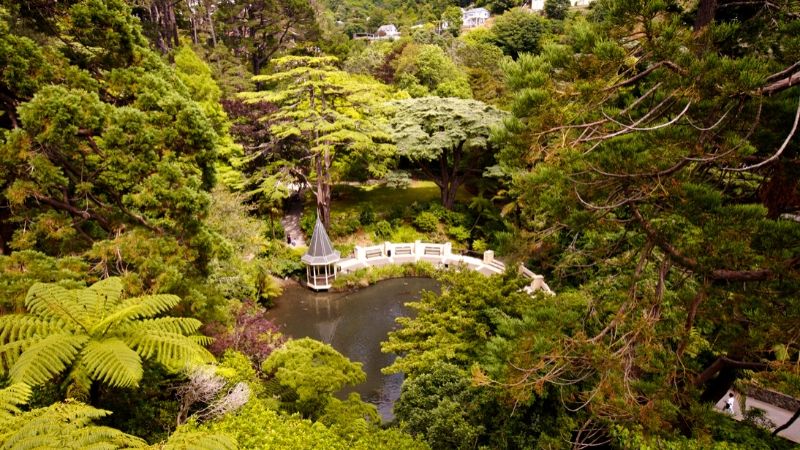 The Wellington Botanic Garden is more than just a peaceful respite from the hustle and bustle of the city. This wondrous and abundant lush space is a delightful opportunity to soak in the views of the city and harbour. From ancient forests to colourful flower beds, this 26 hectare landscape is within everyone's reach, every day from dusk till dawn. The exotic plants, native bush and floral displays are so beautiful, you might find it hard to drag yourself away.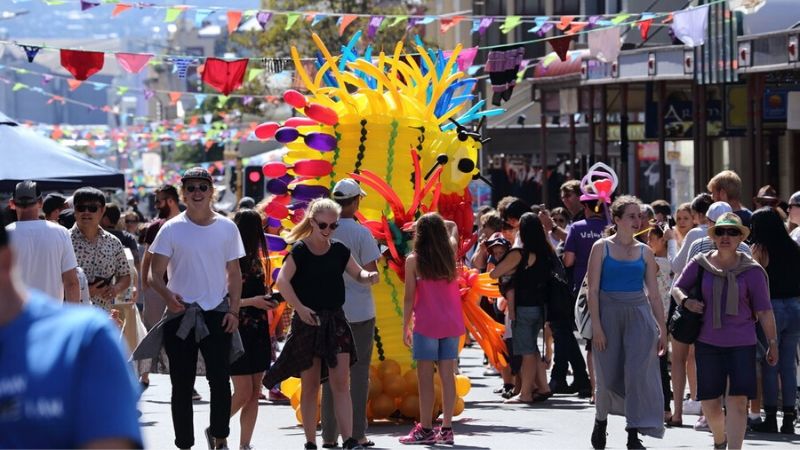 In the words of Kath and Kim, Cuba Street is nice, unusual and different. The outdoor shopping precinct is renowned for its alternative, bohemian flair. The dynamic street is home to the city's best range of cafes, markets, bars, pubs and boutique fashion houses. This is also where you can catch live gigs and performances after hours.
The pedestrian-friendly shopping strip even has it's own festival: CubaDupa – an annual event that has become a local institution in it's own right. While shopping might not be your main priority for a weekend away with the boys, but you'll definitely win yourself some brownie with your Missus when you bring her a gift home. You can thank us later. 
Address: Cuba Street, between Dixon Street and Ghuznee Street, Wellington New Zealand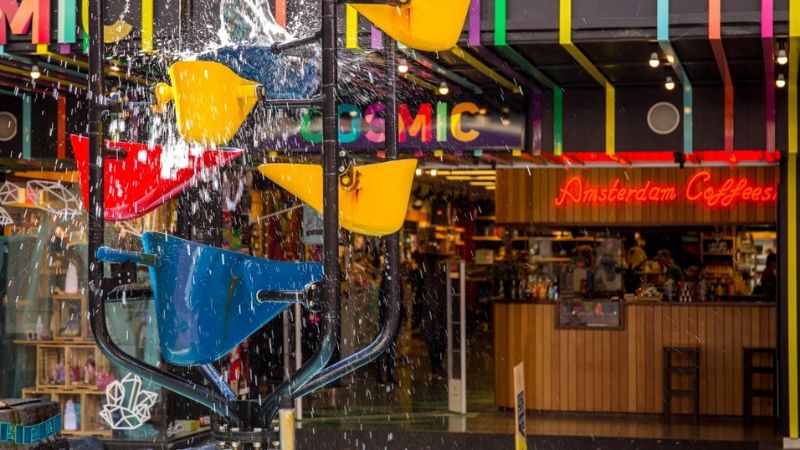 In true Wellington style, even the shopping precinct boast a quirky and fascinating culture. The Bucks Fountain is a kinetic sculpture that sits smack bang in the middle of the Cuba Street pedestrian mall. Since the public artwork was first installed in 1969, the landmark has become a popular tourist attraction for travellers from across the globe. The colourful and vibrant masterpiece is too unusual to explain, it's just something you'll need to see for yourself.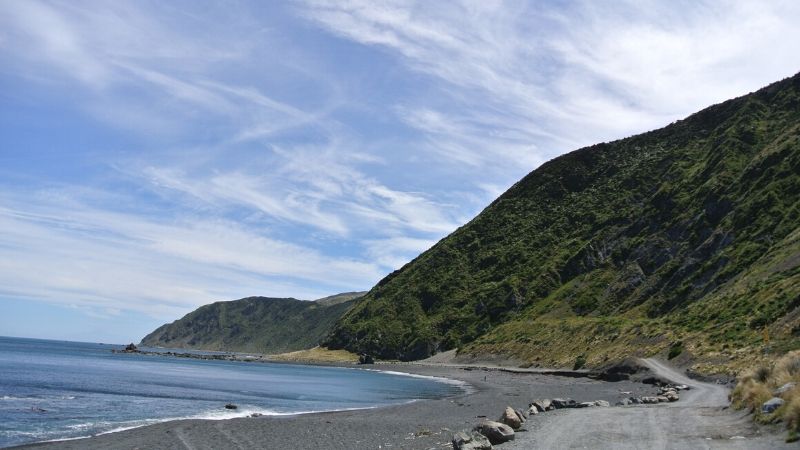 Known by locals as Pariwhero, Red Rocks Beach is one of the most popular destinations to soak in your daily dose of Vitamin D. However, unlike most other beaches you'll visit in Wellington, this isn't a place to sprawl out on your towel. Situated at the far southern end of the coast, this beach lends itself to walk.
The jagged shoreline is perfect for hikers seeking a memorable adventure. While the beach lacks golden sand and glistening blue waters, you'll be treated to red rocks, a scenic reserve and even a seal colony!