Attractions in Melbourne
Melbourne's reputation precedes it. It was named "the world's most liveable city" seven years in a row by the important-sounding Economist Intelligence Unit. You could probably also say it has the unofficial title of being the Australian city everyone most often talks about moving to. A city where culture and sport are both glorified, where historic buildings are teamed up with modern and cool things to do, Victoria's capital city attracts tourists and visitors for all kinds of reasons.
Some come for the coffee – in this city, it's like a religion. Some come for the restaurants and the nightlife that still lasts until dawn. And some come for these 10 attractions, 10 of the coolest things to do in Melbourne. When you come here for your mate's last weekend of freedom, this is what else you should see and do.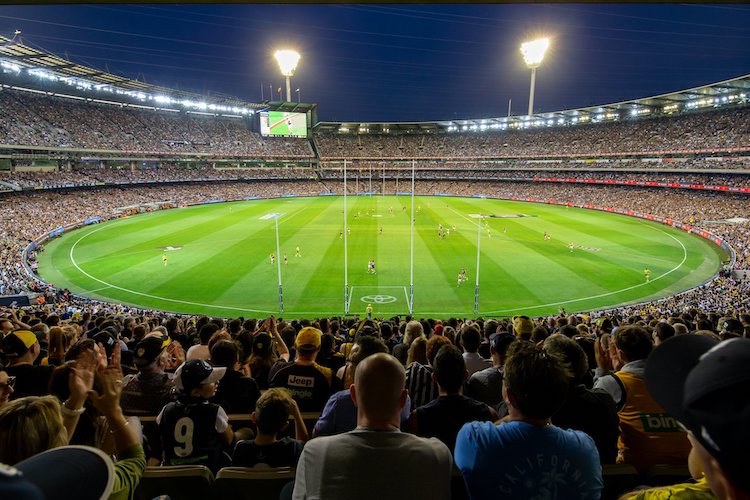 Source: Melbourne Cricket Ground (MCG) Facebook
No doubt you've heard about this legendary stadium, the home of the Melbourne Cricket Club. It's the biggest stadium in Australia and the 10th biggest in the world, and Melbourne takes advantage of its sheer size with events and activity seven days a week. Take the boys to experience this Melbourne icon with a game of cricket or AFL or even a concert. You can also take a guided tour of the MCG, going behind-the-scenes and hearing about the history of this place where sporting titans do battle and memories are made.  
Location: Brunton Ave, Richmond VIC 3002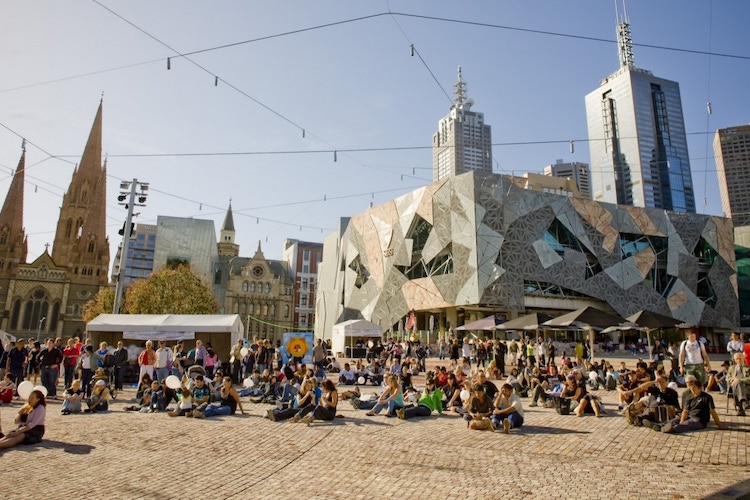 Source: Fed Square Facebook
Fed Square to the locals, it's easy to recognise this precinct by its artsy kaleidoscopic buildings. There's the Ian Potter Centre – home of Australian art only. There's the Australian Centre for Moving Image (ACMI). Plus a satisfying collection of bars and restaurants and a big screen for movies and events. There's always something happening in this cultural hub. 
Location: Swanston St & Flinders St, Melbourne VIC 3000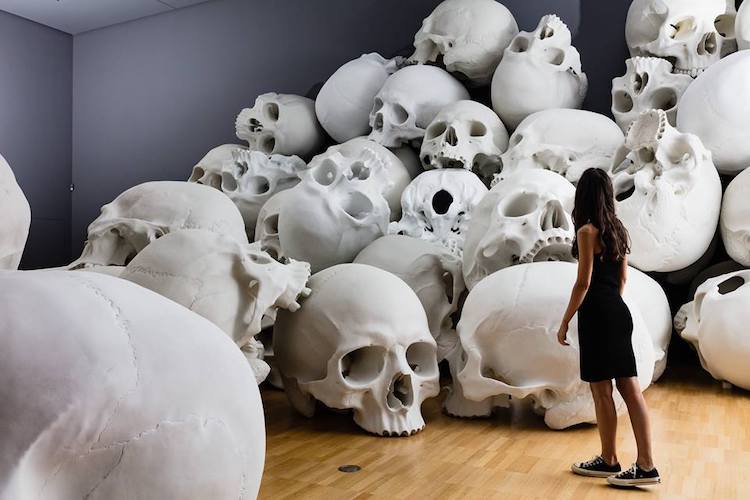 Source: National Gallery of Victoria Facebook
The oldest public art museum in the country, the NGV (as it's known for short) is a must-do destination for art lovers. Not only is the building visually interesting, with the world's biggest stained glass ceiling inside, it also has art work from all around the world including 4000 from Asia alone. 
Location: 180 St Kilda Rd, Melbourne VIC 3006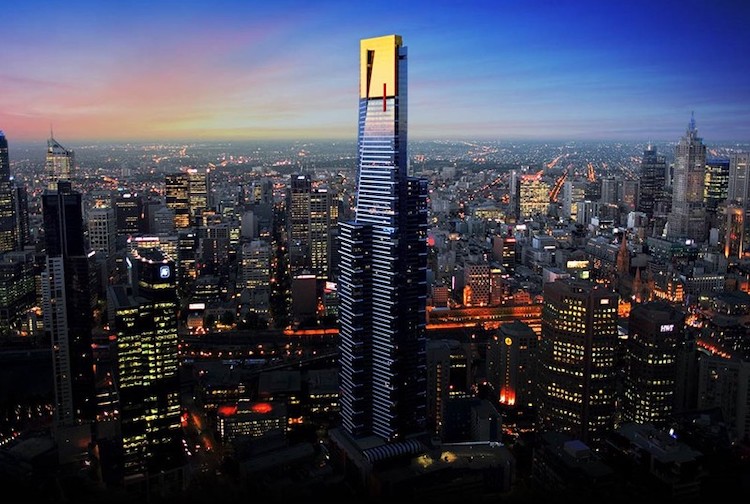 Source: Eureka Skydeck Facebook
Located 297 metres above the streets, Eureka Skydeck is the perfect position to observe Melbourne from. With floor-to-ceiling views in every direction, the Skydeck is the best place for a relaxing bird's eye look at Melbourne. But maybe you're an edgier character? The Edge suspends you in a glass cube above the city. With everything made of glass including the floor, you can see Melbourne in a way you've never seen it before. 
Location: 7 Riverside Quay, Southbank VIC 3006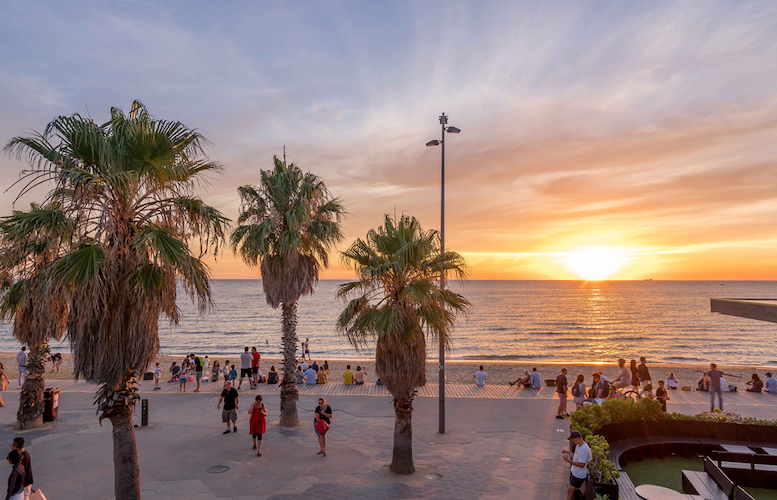 One of Melbourne's favourite beachside spots, St. Kilda is always a hub of activity. Attractions include the famous Luna Park theme park, the Sunday St. Kilda Esplanade Arts and Crafts Market and the hip cafes, restaurants, bars and shops of nearby streets like Fitzroy and Acland. 

Source: Melbourne International Comedy Festival 
Every year, some of the funniest people in the world take over Melbourne for a few weeks. And we're not just talking about you and your mates. Comedians both Aussie and international perform all over the many venues – large and small – across this city.  
Location: Melbourne International Comedy Festival, 240 Exhibition Street, Melbourne Victoria 3000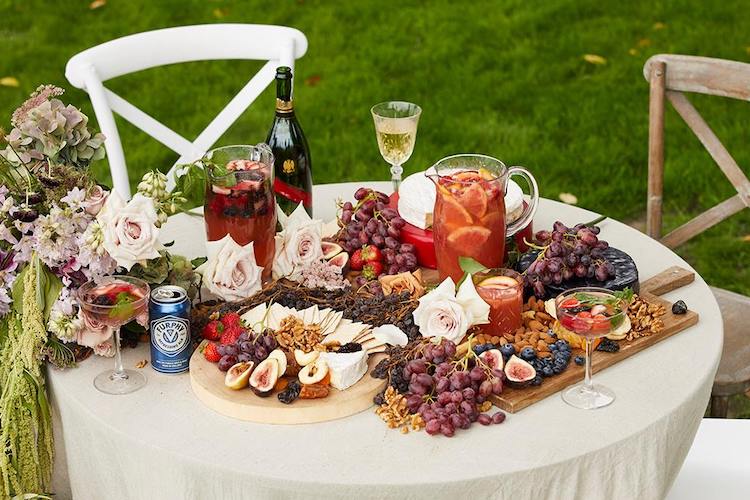 Source: Melbourne Food & Wine Festival 
Melbourne does festivals well. If it's not comedy, it's food! The Melbourne Food and Wine Festival is Victoria's biggest cuisine celebration and boasts all kinds of events: from fine dining to food trucks and cooking classes. 
If you can't manage to be in town in time for this festival, at least you can take some comfort in the fact that Melbourne has high-quality food and wine all year 'round.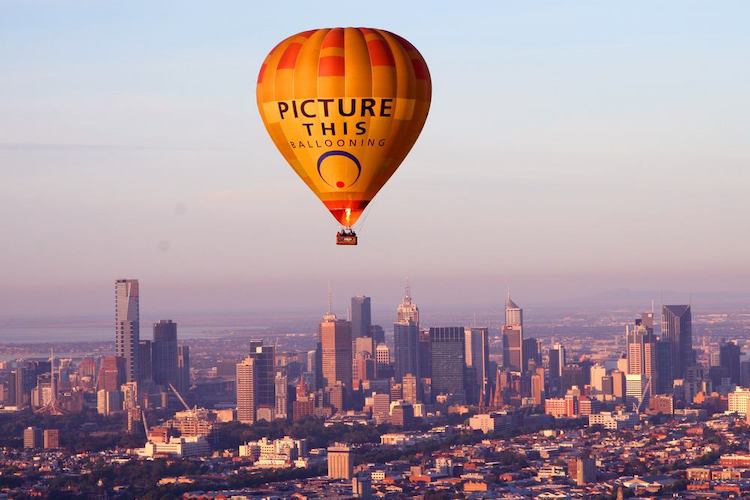 Fancy a Melbourne sunrise? How about a hot air balloon ride over this city and its suburbs that ends in a champagne breakfast? If you've never taken a ride on a hot air balloon before, Melbourne is a fine place to pop that cherry. Over the course of a one-hour balloon flight you'll be able to take a good look at famous local landmarks such as the MCG, Albert Park and, of course, the Yarra River.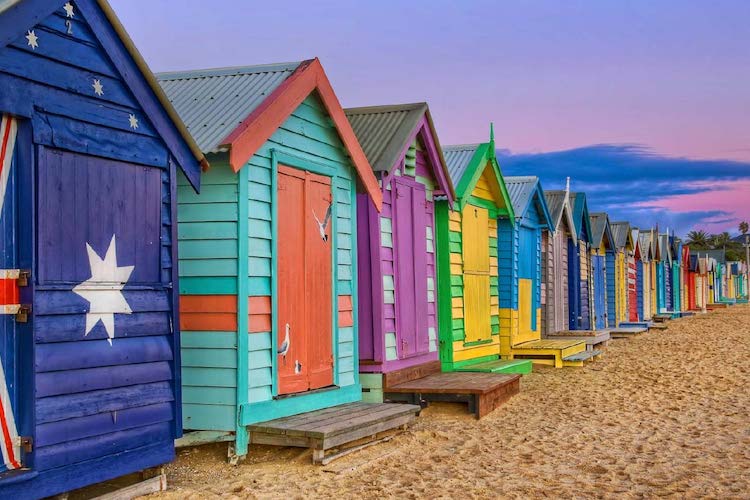 In just over an hour's drive you can get away from the city to a place where holiday-makers flock to every summer. A place of perfect beaches and relaxed coastal living. You could start in Mornington, a seaside village with a European vibe, known for al fresco dining, galleries and beaches. All the villages in this region have their own unique vibe, from the historic limestone boutique shops of Sorrento to the brightly coloured boat sheds of Mount Martha. 

If you're keen for a long road trip, the Great Ocean Road has some of the most beautiful sights in Victoria. Beginning 90 minutes from Melbourne city, it takes you through charming towns and past attractions like Bells Beach and the famous lighthouse from 'Round the Twist', all the way to the legendary 12 Apostles rock formation. Like a trip to Melbourne itself, it's a journey and an adventure that makes you feel free. Celebrate freedom one last time. 
We can guranatee after a big bucks weekend you can find plenty of things to keep you busy for a few more days. Melbourne is known for its diverse range of attractions and party ideas to suit any budget or style. If you need a hand planning anything, get in touch with us today.
Further Reading: