Your photography will likely be your most treasured wedding keepsake. After all, you'll probably post the pics on Facebook the moment your photographer sends them through, and you'll still be looking back and the images on your 50th wedding anniversary as you reminisce about your vows, the first and your first dance. 
Like any other significant investment in life, you must do your homework before making your decision to ensure you find the best possible option. Professional wedding photographers come in all different shapes and sizes, and the right pick looks different for every person. Maybe you're looking for something bright and pop-y, with lots of saturated colour? Or do you prefer the washed-out and dreamy tones of a vintage style shoot? Or perhaps you're after some clean, black and white shots? Thankfully, the Gold Coast has it all!
If you're tying the knot on the Gold Coast, you're absolutely spoilt for choice in the photography department, which could be a blessing or a curse depending on how you look at it. We've seen our fair share of weddings on the Queensland South East Coast, and along the way, we've met some pretty talented shutterbugs. 
Whether you're getting married on the sand or your saying "I do" in a hinterland chapel, here are our Top Five Wedding Photographers on the Gold Coast.
Top Five Wedding Photographers Gold Coast
Finch & Oak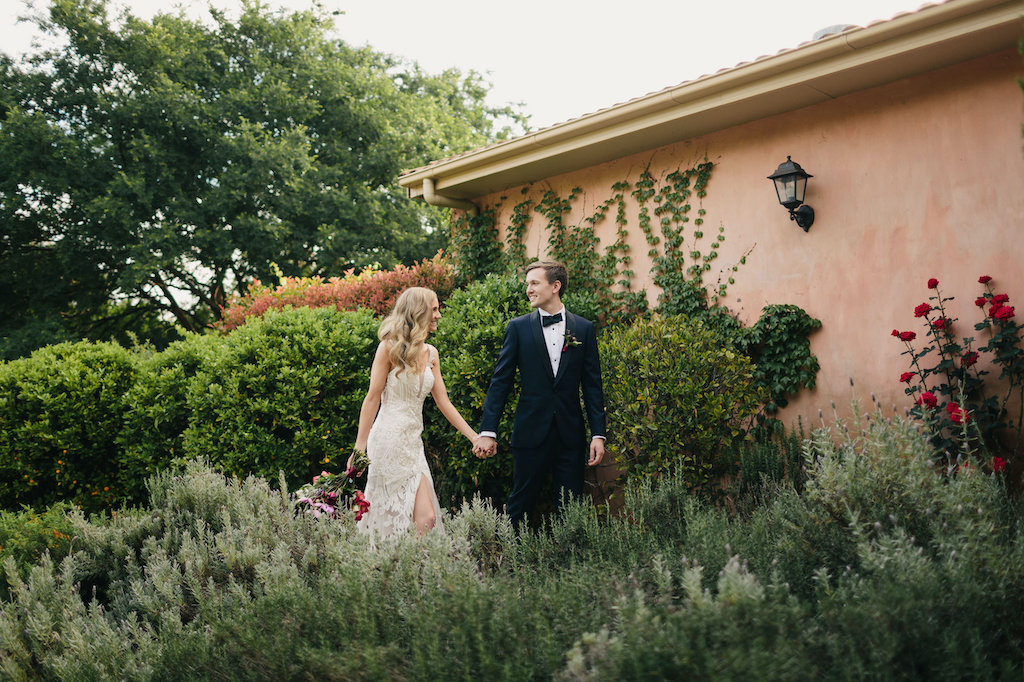 Finch & Oak is a Queensland-based wedding photography agency that prides itself on "photographing ridiculously happy people in amazing locations". These legends behind the lenses aim to capture genuine and emotion and stories as they happen, including a mixture of candid and portrait style pics. 
In true GC-style, Finch & Oak photos are laid back and simple. Whether it's in a country-side cottage or the shores of an iconic local beach, you can count on Finch & Oak to absolutely nail your brief and deliver the sort of images that will leave you in a trance.
Contact: 0435 197 561
Website: https://finchandoak.com
Lauren Olivia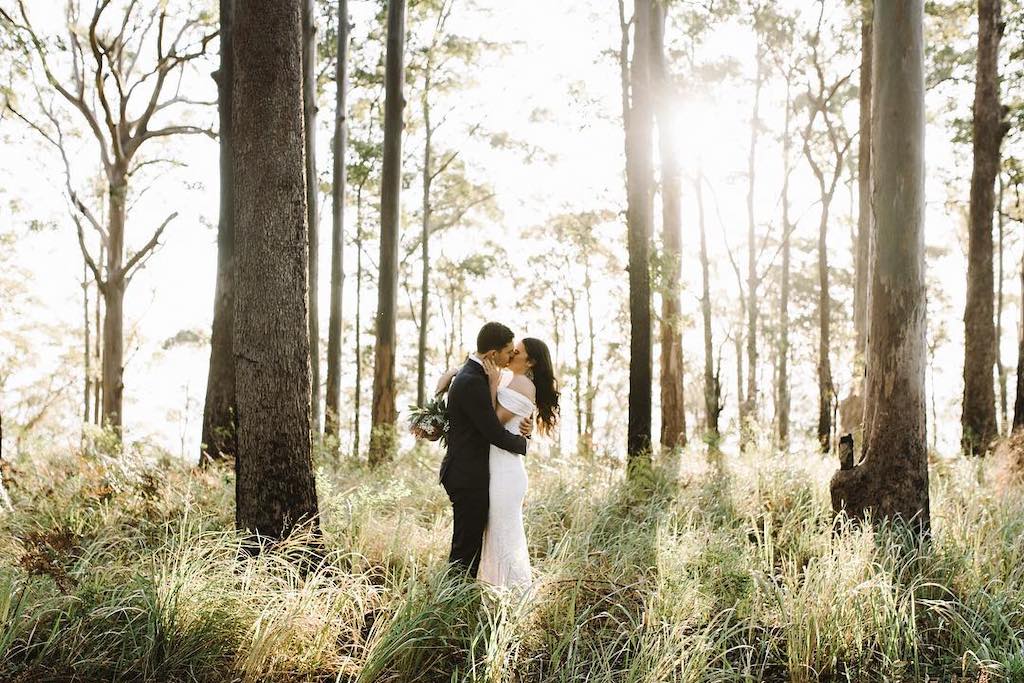 If there is anything you need to know about Lauren Olivia, it's that she wears her heart on her sleeve. The Gold Coast-based wedding photographer will be so invested in your special day, that you'll probably find her ugly crying in the corner with your mother-in-law after you tie the knot. 
It's this emotion and care that allows the camera-whiz to capture every moment the day in absolute perfection. Lauren has an incredible eye for detail and always manages to snap at the right time. You can expect rustic-style images, that are framed, shot and coloured graded better than anything you've ever seen before.
Contact: [email protected]
Website: http://www.laurenolivia.com.au
Modern Elopements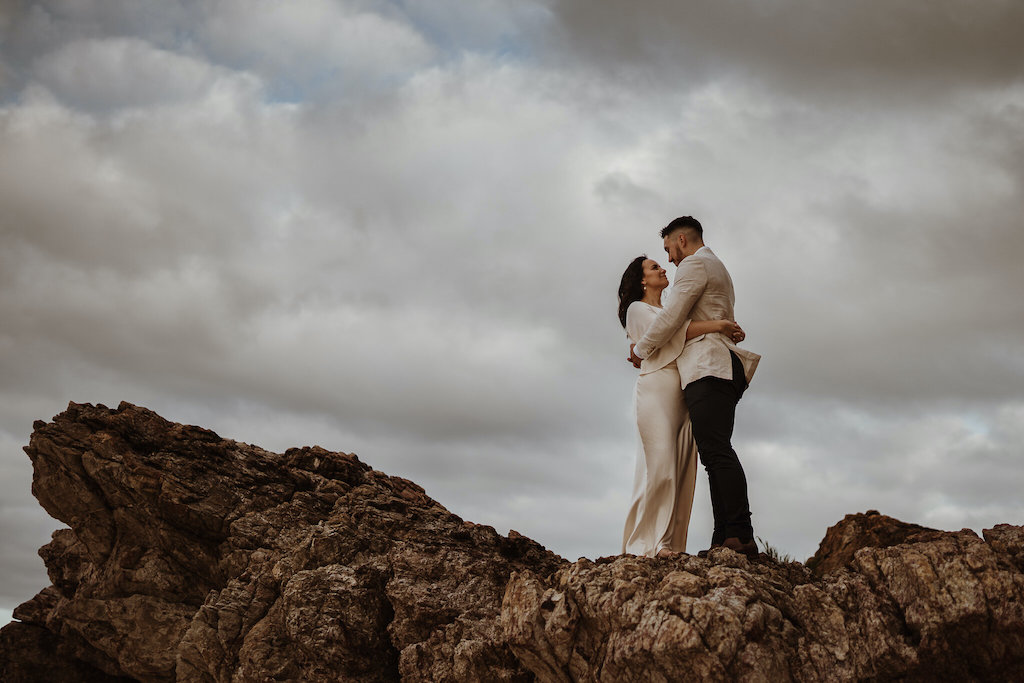 Modern Elopements is a dream come true for anyone hosting a relaxed traditional wedding, or smaller, intimate wedding. If you want to get married at the top of a mountain with just your significant other, Modern Elopement is there! If you're gathering your nearest and dearest for a boogie in a country-side shack, you can count on Modern Elopement too! 
Perfectly staged shots are not their style. Instead, this team focusses on catching the sweet in-between moments. In addition to the countless hours spent getting to know the soon-to-be-married couple, they will also spend hours meticulously selecting and editing the best images for your wedding. Based on the Gold Coast, these photographers cover Brisbane, Byron and the Sunshine Coast too.
Contact: 0433 262 538
Website: https://www.solisphotos.com.au. 
Mario Colli Photography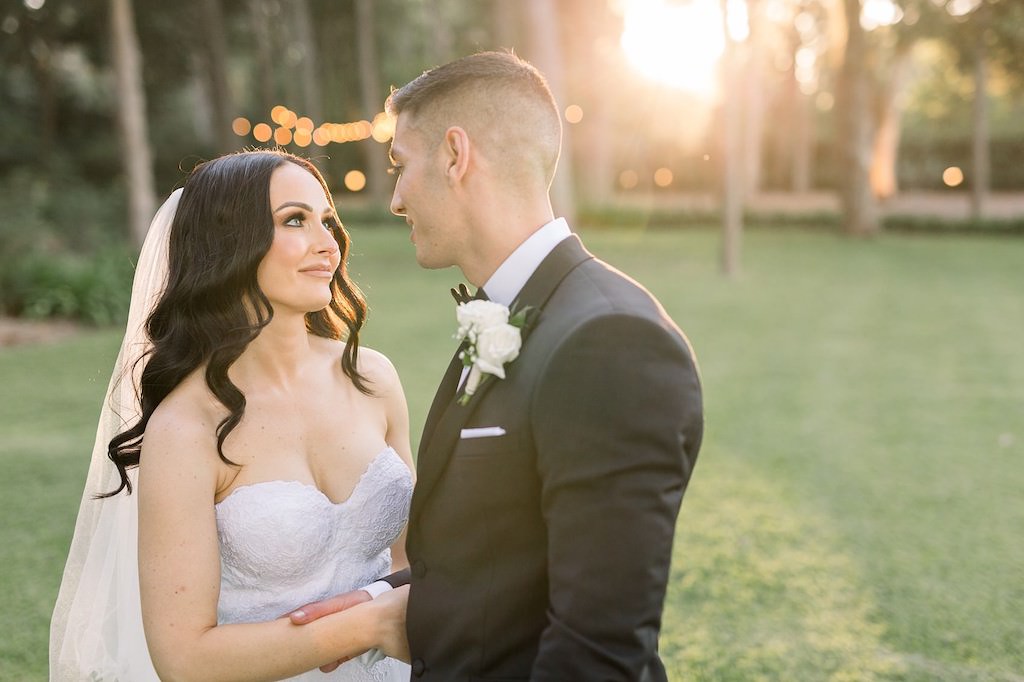 If you had to describe your dream wedding photographer, the chances are that Mario Colli would fit the bill. The fine art photographer has a love for romance and beautiful light, and he manages to incorporate marries these two characteristics into every image he shoots. 
Mario's style is dreamy and beautiful. He is inspired by pastel colour palettes, soft textures, and golden light. The father-of-two is always chasing the dreamy light that transfers even the most ordinary locations into something extraordinary.
Contact: [email protected]
Website: https://www.mariocolliphotography.com. 
Tom Hall Photography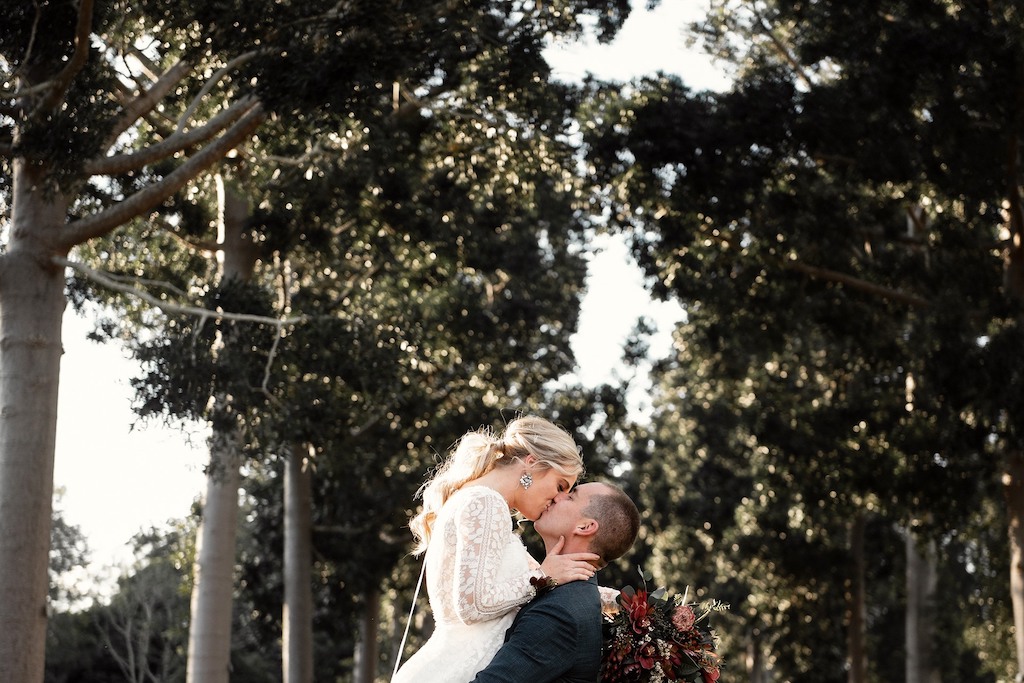 The beach inspires Tom Hall. This self-titled ocean-enthusiast is the obvious choice for anyone tying the knot by the water. And the only thing that comes close to rivalling his love of the water, is his passion for wedding photography. While he loves the beauty and magic of capturing images, what truly motivates him is the realisation that he is crafting something that the happy couple will treasure for life – pretty special, huh?!
Tom is pretty darn popular, so if you're keen on working with him on your big day, we suggest getting in as early as possible. The more notice you can give, the more time you'll have to fine-tune the brief and ensure you achieve the picture-perfect day you're dreaming of.
Contact: [email protected].
Website: https://tomhallphotography.com.au