The Gold Coast is one of the best bucks party destinations in Australia, and possibly the world, for buck's parties and holidays in general. There's the glitz, glamour, nightclubs and strip clubs of Surfers Paradise – Queensland's answer to Las Vegas. There are the world-famous theme parks, of course there are the golden lined beaches, perfect for catching waves and checking out babes. This is only a few of the many great reasons and attractions on the Gold Coast. There is a reason it has been a favorite party destination for party goers over the last 20 years.
Here at Wicked Bucks we have a stack of Gold Coast bucks party packages available and the chance to build your own as well. But what else can you get up to? How can you make the most of the Coast? Here are 10 of the very best attractions and experiences.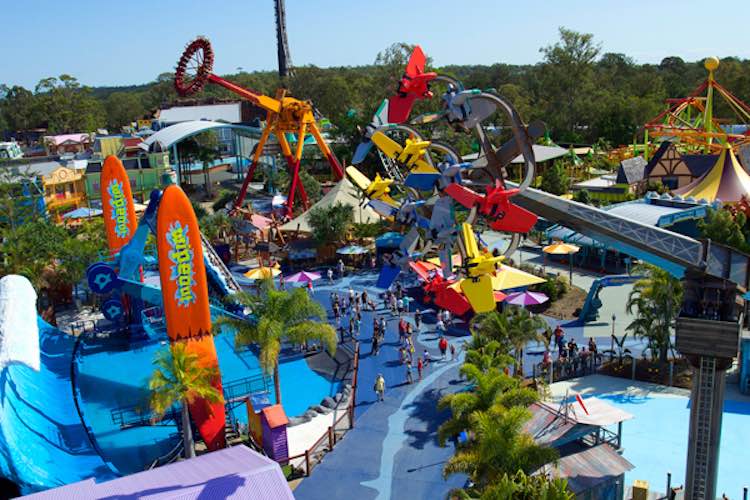 Theme Parks
The Gold Coast has four of the world's biggest and most famous theme parks making them one of Gold Coast's top attractions. There's Dreamworld, Australia's biggest theme park with over 40 rides including five roller coasters, its own water park Whitewater World and attractions like the Tower of Terror. There's Warner Bros Movie World, famous for being "Hollywood on the Gold Coast". Wet'n'Wild water park is a water slide lover's paradise while SeaWorld is a must-do destination for aquatic animals and attractions. Whether you just hit up one or hit them all up, you won't regret it.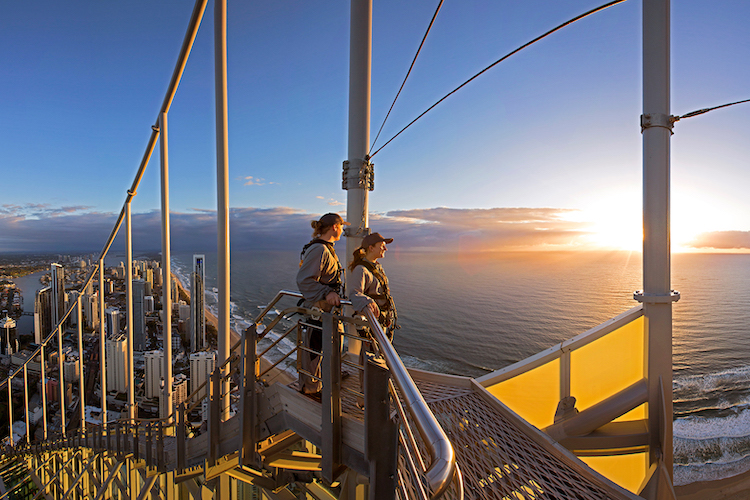 Source: SkyPoint Climb 
At 230 metres high, Q1 is the tallest residential resort tower in Australia. Check out the unbeatable 360-degree views of the Gold Coast with a visit to the SkyPoint Observation Deck. There you can just enjoy the view or get the adrenaline going with a SkyPoint Climb – the highest external building climb you can conquer in Australia making it to our list of top Gold Coast attractions. This is one in a lifetime experience allowing you to capture the greatest sweeping views of the Gold Coast.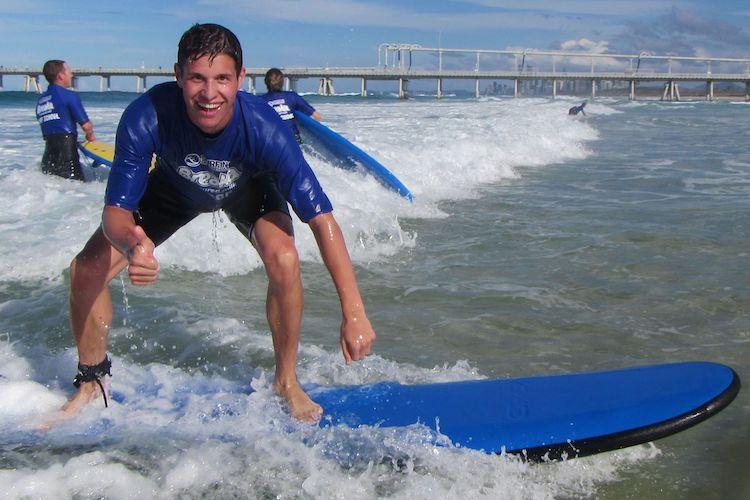 The Gold Coast is a paradise for beach bunnies and fun-loving surf lovers which is why it is one of our top Gold Coast attractions. So take a plunge into the deep end and book your first surf lesson. The weather is perfect for it and the beaches couldn't be more pleasant. This is a great activity for those visiting the Gold Coast for the first time and wanting to get some first hand Surfing experience. The Gold Coast is famous for it's amazing surf and beaches. There are options to suit all skills levels and group sizes.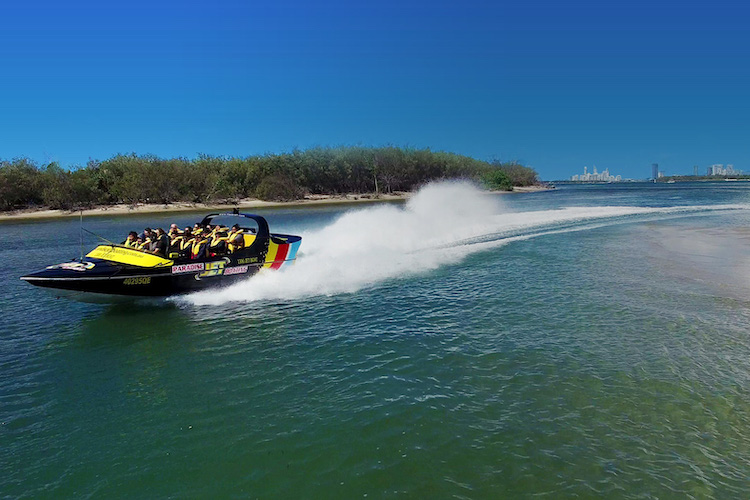 The beautiful ocean scenery of the Gold Coast is the perfect place to enjoy the twists, the turns, the spins and the general heart-pumping action of a jet boat ride! This is a favourite among most tourists who are visiting the Gold Coast. Ideal for those wanting to see the GC from the water. Provides something that everyone can experience no matter your age or adventure level.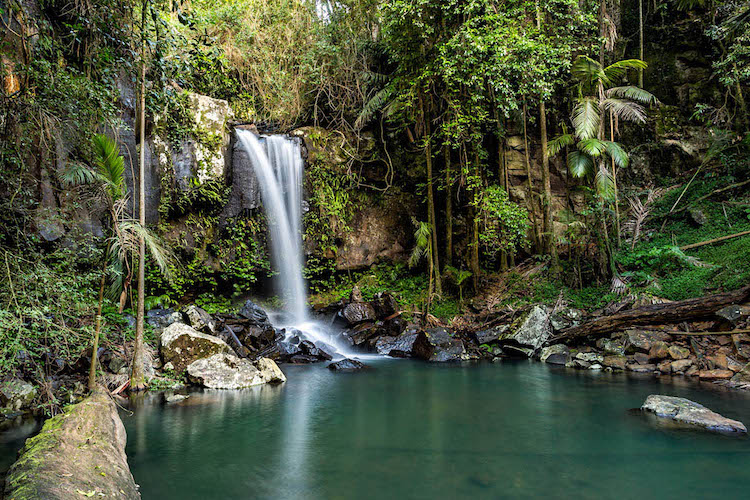 Source: Visit Tamborine Mountain 
Tucked away in the Gold Coast hinterland yet not far from the rest of the coast, Tamborine Mountain is a quirky village with a "spiritual" vibe. As well as the remarkable views up here from places like the hang glider's lookout there are also gift shops, bush walks, great food and a brewery. On that topic, are you thirsty? Do you feel like a drink? Then keep reading. Tamborine Mountain offers something unique to your tourist attractions. Hidden away 30mins in the hinterland you will find this amazing hideaway on top of the mountain. Check out their famous fudge chocolate cookies.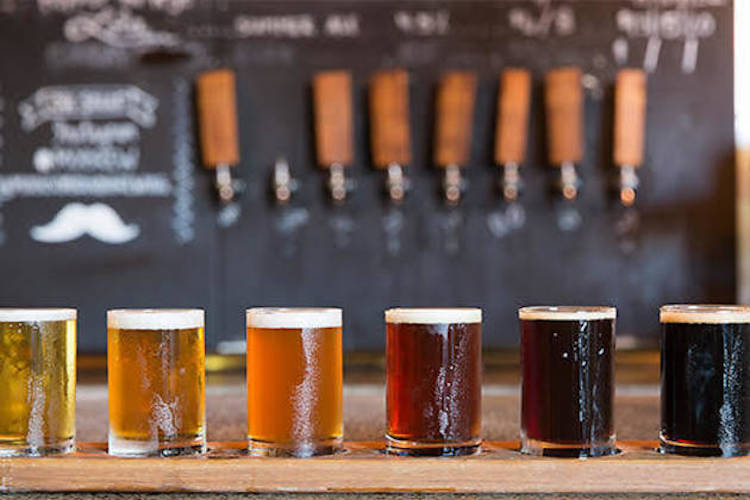 Breweries are abundant on the Gold Coast, serving delicious locally-brewed beer and pairing it with some fantastic food as well. Fortitude Brewery is a local favourite on Tamborine Mountain but there are many more brilliant breweries. Balter in Currumbin is deservedly popular and has sensational surfing vibes. Burleigh Brewing in beautiful Burleigh Heads has a vast variety of much-loved and award winning craft beers. And while you're in Burleigh Heads, there's something you've gotta see.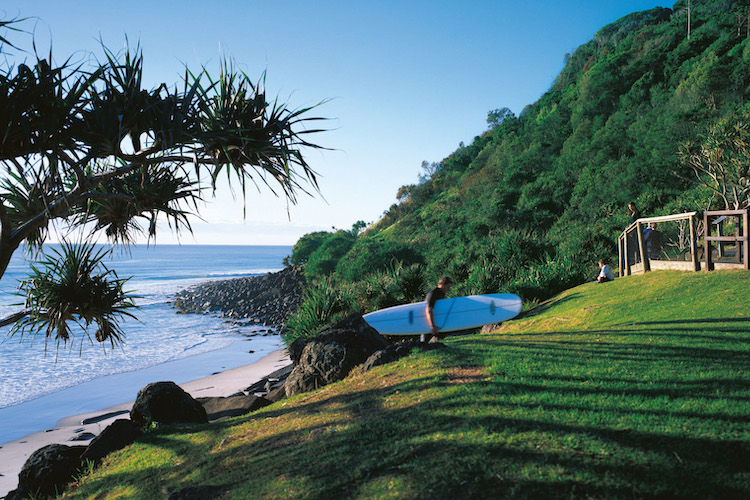 If there's one place that manages to capture the beauty of the southern Gold Coast it's this national park where the bush meets the beach. Take a walk through the rainforest and eucalypt forest, along a rocky beach foreshore. Stop at some awesome lookouts where you can spot the local surfers doing what they do best. Pop out for a swim at the secluded Echo Beach, where the Tallebudgera Creek flows out to sea.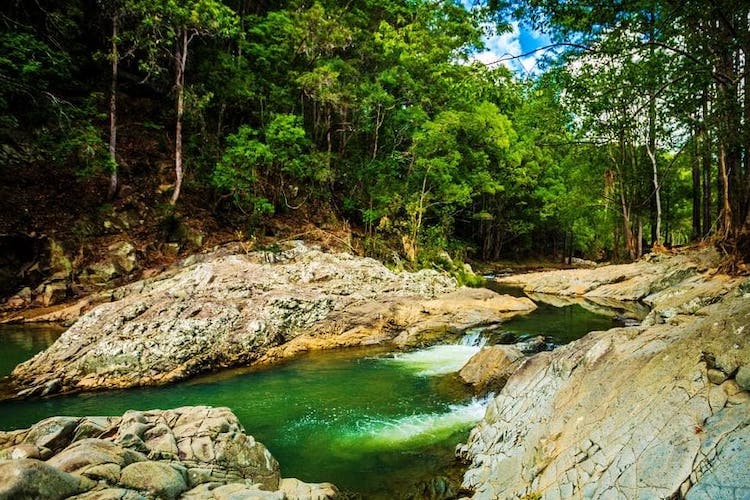 Tucked away in the Currumbin Valley yet just a 15-minute drive from Currumbin Beach, the Currumbin Rock Pools are scenic freshwater swimming holes. On the shore is a little green park that's perfect for picnics or chilling out. If you fancy a swim but want to get away from the crowds or just love getting back to nature in general, this is one of the most rewarding places to be.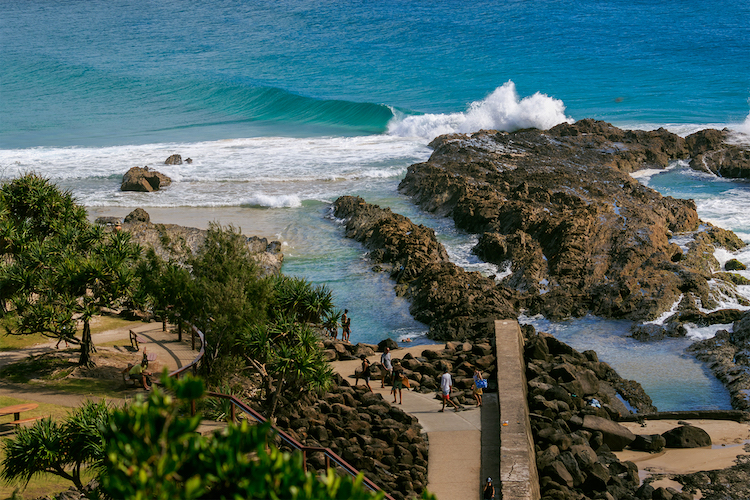 If you really want to watch some of the most talented surfers on the Coast work their magic, Coolangatta's Snapper Rocks is the place. It's a rocky outcrop that hosts famous annual surfing competitions and it's home to a nice coastal walk with secluded beach too. Keep an eye out for the rock that's painted to look like a green frog.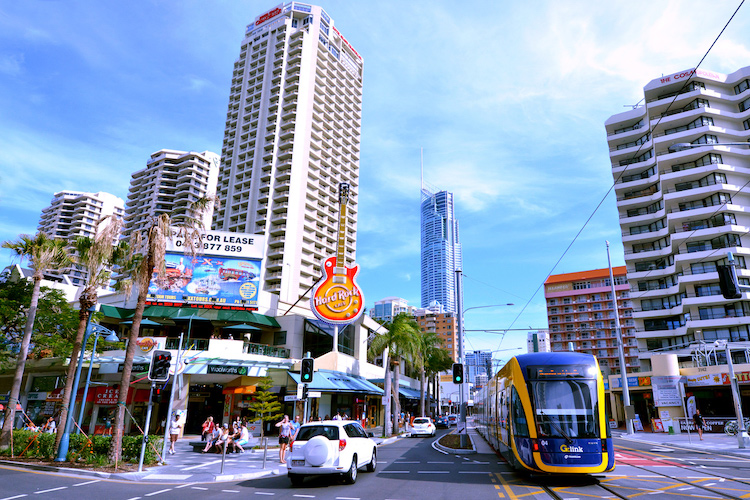 Source: Circle
You might hear the name of this busy pedestrian strip in Surfers Paradise and think "nightclubs". Well, yeah, that's definitely one of Cavill Mall's draw cards but it definitely isn't the be all and end all. You'll also come across local icons like the Hard Rock Café and the delightful Ripley's Believe It Or Not plus a bunch of other fun things to do for some cool guys on a buck's weekend. Fancy a trip to a 7D virtual reality cinema or bowling with the boys at TimeZone. You can do that. Then you can take a short walk to Infinity to step into a world of pure illusions.
The Gold Coast is like several different worlds. And this buck's weekend, it's your world.
Further Reading: