Brewery Tour Gold Coast Bucks Party Idea
If your buck is like most blokes, chances are he loves a beer. So throw back a cold one with the boys as Wicked Bucks Parties takes you on a tour of the Gold Coast's best breweries. Among the many activities on offer on the Gold Coast is one that's sure to appeal to lovers of "the nectar of the Gods" and lads in general: a brewery tour. The Coast is made for craft brews so here's your chance to go straight to the source of where this holy, holy liquid is made.
Gold Coast breweries are known for having distinctive one-of-a-kind drops, cool art on the walls and beach vibes. Not to mention food, tastings and tours of where the good stuff is manufactured. Like a trip around Willy Wonka's factory except with beer instead of chocolate and no oompa loompas, a Gold Coast brewery tour is a magical experience destined to leave you with an even greater appreciation for beer – if that's at all possible.
Experience Overview
A brew to satisfy every man's craving
Enjoy a local brew with the guy who made it
Brewmasters to talk you through the brewing process
See how every man's favourite drop it made
Sink some beers and relax with the lads
Great for big groups
Perfect start to a big night
Get a Quote
Call for Info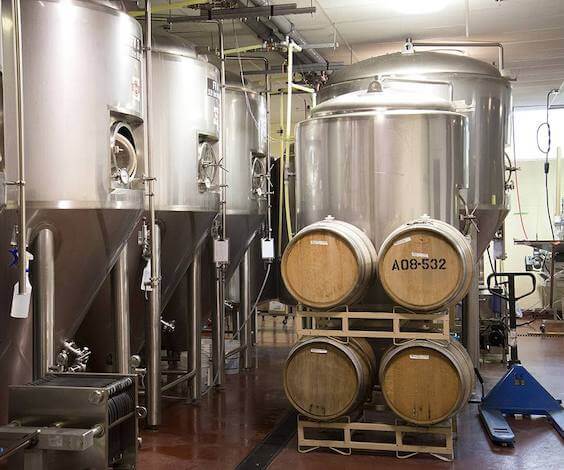 Making the most of your Brewery Tour on the Gold Coast
Once you've seen the best of the breweries on the Gold Coast there's a lot more to get up to here including:
Hire a Topless Waitress: Is there a single activity in life that can't be improved by adding sexy topless waitresses? If there is, we haven't heard of it! These gorgeous girls make an excellent addition to any bux party ideas you might have planned. Need an ongoing supply of cold beer while you do your thing? That's what they're here for.
Hire a Lingerie Waitress: Maybe you want to swap the beachwear for lacy underwear as you spice up your event with hot women? These ladies in lingerie are ready and willing to pass around the cold beers, hand out party snacks and make sure your buck behaves himself. Of course, if you really want to teach your buck a little discipline, there's one activity that it's really hard to beat…
Kidnap the Buck: Before your buck settles into a life of married bliss, give him the ride of his life one last time. It's the perfect way to put him in his place and we think he'll enjoy it too. Two gorgeous women in uniform will crash the party, deck ya boy out in humiliating paraphernalia and take him on a wild ride through the streets of the Gold Coast. The best thing about this activity is that it will be real funny to anyone who's there.
Surfing Lessons: Less hair-raising than our Kidnap the Buck of course but still a thrill, and very Gold Coast. Even if you've never surfed in your life before and have no idea how to stand up without falling, Wicked Bucks will take your party down to the beach and make you feel like a suntanned surf god. Go on, make the most of the Coast.