Craft Brewery Tours Auckland
No Bucks Party is complete without beers and the boy. But why limit the fun to one watering hold? A Brewery Tour will take you behind the scenes to where all the magic happens at a string of breweries across Auckland. With our help, you can enjoy a wide variety of beers made by New Zealand's best brewers. Shakespeare once said "I would give all my fame for a pot of ale". We feel ya Willy! Luckily for us (and you!), Auckland really know how to nail a good brew. That's why we've scooped out Auckland's best venues to drown yourself in the golden nectar that we all dream about. 
Once the Bucks Brewery Tour bus picks you up, it'll be full steam ahead. There will be no waiting in line on this tour and every venue will greet your party with freshly poured beer paddles. Unlike a magician, these breweries will also show you how the magic is done. The behind-the-scenes tours are always friendly, cheerful and often a little rowdy (must be something in the beer). After hopping your way from one venue to the next and supping your way through dozens of ales, lagers, stouts and pilsners, you'll be amped up and ready for an epic night to follow. 
Experience Overview
A craft brew to satisfy the tastebuds
Enjoy a local beer with the guy who made it
Educational session by the Brewmasters
Learn about the brewing process
Sink a few brews with the lads
Great for big groups
Perfect start to a big night
Get a Quote
Call for Info
Top 5 Reasons to do a Craft Brewery Tour in Auckland
Raise a glass to the Buck – this is the life! 
The best part about this tour is that it can go anyway you like. We can tee-up for an afternoon session with the gang, or it can be a little sip of a bigger night to follow. All you need to do is say the word and we can make it happen. 
A Brewery Tour comes with a beer epiphany included. It's that moment when it dawns on you that there's more to the golden nectar than bubbles and an alcohol percentage. You're choice of drink can taste, look, smell and feel like just about anything. 
These breweries are no dingy, back-block sheds. Scattered right around the city, you'll find a place to drink in the sun, a bar to watch sport and somewhere to experiment with a slightly different type of beer.
Even if you're not a beer lover (what's wrong with you?!), there is still something on offer for you! These craft breweries all offer a small but mighty range of wines and spirits that's sure to keep everyone smiling.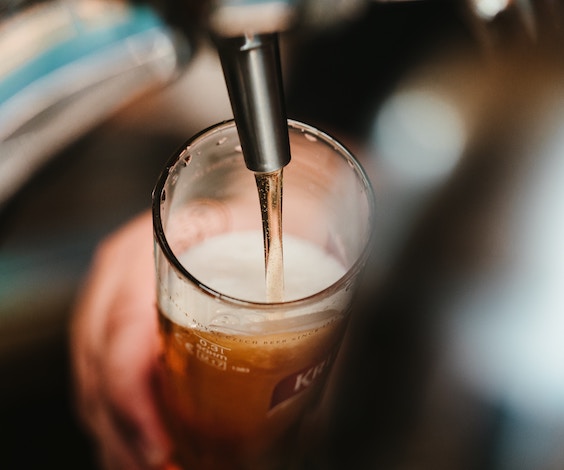 Making the most of your Brewery Tour in Auckland
Auckland is a "keep the ball rolling" type of place. This North Island destination offers more events, exhibitions, bars, live music and dining options than you can poke a stick at. Attracting tourists from across the world, means you can find plenty to keep yourself busy all year-round. If wining and dining isn't your cup of tea, Auckland is also a hot spot for all things adrenaline. Whether it's jetboating, bucks cruise and tandem skydiving or clay target shooting and quad biking, your inner thrill-seeker will be well and truly ready to go. The best part about it, is that Wicked Bucks has taken all the hard work out of planning the epic celebrations in Auckland. All you need to do is get out there and sink your teeth into the fun, we'll do the rest.