Winery Tour Auckland Classy Stag Party Idea
Auckland is home to some of the best wine regions in the world and it would be rude to visit this North Island destination without tasting the drops on offer. Get ready to kick back, relax and enjoy some quality grape juice on a Auckland Winery Tour. We know that Bucks Parties are practically synonymous with booze, boys and banter. We can bring you all those traditional perks – but just with a classier edge. 
A Winery Tour will take you to some of New Zealand's (and arguably the World's) best wine regions. You don't need to know the difference between "the nose" and "the legs" of the red either. As long as you're swirling the glass, taking a nice deep whiff and sipping on the Shiraz, we won't even know the difference. These cracking wineries will leave all the boys screaming your praise and worship the ground you walk on – Talk about some easy brownie points!
Experience Overview
Become a wine connoisseur
Wander around a winery and enjoy a good drop
Add a touch of class to any stag-do
Expert wine guides
Learn enough to impress any woman
Choose a nice drop for the big day
Incredible scenery and views
Get a Quote
Call for Info
5 Reasons to do a Winery Tour in Auckland
Don't know the difference between Chardonnay and Pinot Noir? These Auckland Wineries have expertise in abundance and can teach you all things grape. You'll leave with a new found appreciation for the humble fruit. 
Wine is best consumed with good food and good company. This Winery Tour will satisfy your booze cravings with an array of gourmet and rustic menu options at every stop. There will be so much goodness on offer, you might have to roll yourself back home.  
Wining and dining in the big smoke can often mean exxy uber fares, complicated public transport systems and losing half the party at each venue. A Winery Tour will keep all the lads in one place and you won't even need to fight over who has to be designated driver. WINNING!
We know you and the boys like your cold beers but there's something just a little classier about sipping on wine. A Wicked Bucks Winery Tour is the ultimate opportunity to broaden your palette and live the high life (even if only for an afternoon!)
There is plenty of nuance in the art of winemaking and you're bound to pick up some new terms to drop into conversation at the bar. We hear the ladies love it!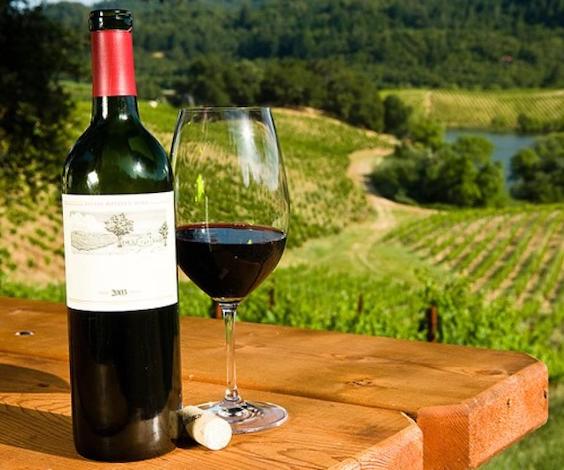 Making the most of a Winery Tour in Auckland
Auckland is a destination tourists flock to in their thousands. The city has more beaches than most New Zealand coastal towns and even if you're standing in the middle of the CBD – the sound of the ocean won't be too far away. You can walk along the coastal walkway for hours, never leaving the water's edge and never losing sight of the crystal clear waters. If you're move of a land-based creature, Auckland has you covered too! Only a step back from the shore and hidden in the pretty lights of the city are quiet cafes, book stores, quirky shops and green open spaces. So this is one of our classy bucks party ideas Auckland has on offer.

Like most "big cities" Auckland is well known for its nightlife. Whether you're in music, food or culture – there's bound to be an option for you. While there is so much more we could say about Auckland, we reckon you should probably just see the magic for yourself! The Bucks Party of a lifetime is just a phone call away. Wicked Bucks is on standby, ready to show you how real men celebrate.