Clay Shooting Auckland
Is it a bird? Is it a plane? Nope! It's a clay target that you'll be shooting in Auckland. We couldn't think of anything better to celebrate your Buck than shooting the breeze…and hitting some target too. It's a seriously cool experience. We weren't born in the Dark Ages. We know that lap dances and alcohol take priority at most Bucks Parties. That doesn't mean you need to spend every second of the celebrations with a cold drink in hand. Before you strap on your beer goggles and declare your undying love to your mates, Clay Shooting is the ultimate dude activity. 
With no experience required, even your Grandpa Joe can experience the rush of shooting clay targets flying through the sky. The session kicks off with a basic briefing on how to handle shotguns and hit targets like a pro, before you're let loose on the range. Challenge your mates to see who can hit the most single and double targets from various stations across the centre. Even if it's your first time picking up a gun, you might be surprised at your performance. Clay shooting is the ultimate adrenaline-fuelled activity and will set the tone for those inevitable beeries to come. 
Experience Overview
How's your aim?
Bring a quick witt because sledging is encouraged
Professional equipment
Safety equipment included
No drinking allowed
Expert instructors
Ri on that mate who couldn't hit a target (there's always one)
Get a Quote
Call for Info
5 Reasons to go Clay Pigeon Shooting in Auckland
There's no experience needed to join in on this fun. We'll throw in all the equipment and gear – so that even if you've got no idea, you'll still look the part. 
Every guy loves a bit of competition. You'll begin with single incoming targets but once your aim gets better, we'll pick up the pace and start throwing you harder shots. Doubles, pairs, outgoing and crossing targets will reveal the real winners. 
The excitement of hitting those clay targets is truly infectious. We guarantee it'll have you amped up and ready for an epic bucks night to follow. 
The clay target course is nestled in the picturesque Auckland countryside. The superb atmosphere and mesmerising views might be your biggest distraction from the task ahead. 
Clay Pigeon Shooting is a fun activity that everyone can get in on.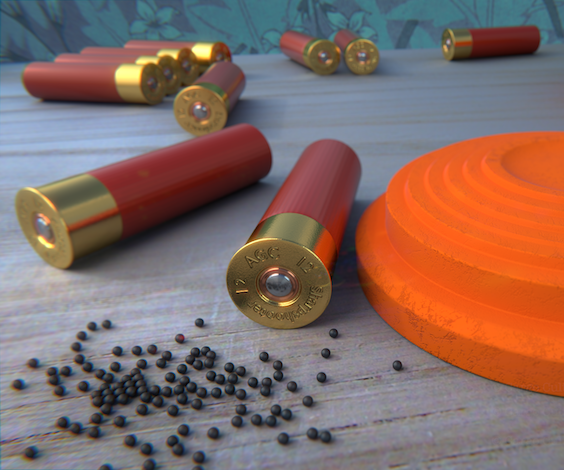 Making the most of Clay Shooting in Auckland
Many first-time visitors assume Auckland is just a small town on New Zealand's North Island, offering plenty of beers and some nice beaches. Just stepping foot in this city will prove these theories wrong. Auckland is New Zealand's largest city is a bustling metropolis of action-packed fun. The CBD offers all the convenient services, shops, entertainment venus and nightlife, plus heaps of green open spaces too. Definetly one of the only Auckland bucks party ideas that involes firepower of this magnitude!
Only a hop, skip and a jump out of the city, you'll find an array of mesmerising beaches, incredible native wildlife, an array of holiday islands and lush green hikes. There are also volcanic cones to climb, theme parks to visit and shopping centres to pick up a souvenir for the missus too. True to New Zealand's reputation, Auckland also offers enough adrenaline-fuelled stag activities to keep even the biggest of thrill-seekers happy. Whatever it is that makes you tick, Wicked Bucks can find it for you in Auckland.