Brewery Tour Brisbane Bucks Party Idea
If you love a good beer (and who doesn't?) a brewery tour allows you to find your new favourite Brisbane brew. The brewery tour is more than just a pub crawl. It takes you behind the scenes so you can see for yourself how the good stuff is made, and then follow it up with a well-deserved tasting and some lunch.
Beer: a magical drink that makes members of the opposite sex seem more attractive, jokes seem funnier (especially yours) and a kebab at 3am taste like exquisite gourmet caviar.
There are few better places to drink a beer than in Brisbane, where the balmy Queensland weather is enough to give anyone a raging thirst. Satisfy yours with a visit to some of the many breweries that Brisbane has to offer.
You'll find everything from big-name breweries to local spots that make unique craft beers with hops you can discuss (if that's your thing). Get in touch with our specialist party planners today for a custom built bucks activity package.
Experience Overview
The best way to kick off a big night
Guided brewery tour with brewmaster
Discover how every man's favourite beverage is made
Enjoy a local drop with the guy who made it
Tastings included
A brew to satisfy every mans cravings
Sink some beers and relax
Get a Quote
Call for Info
5 Reasons to go on a Brewery Tour in Brisbane
You'll get to taste-test a variety of different beers from some you've never tried before to some you might already know and love. Find some new flavours while feeling pretty classy and sophisticated too.
You can go behind the scenes and see how the beer is made. It's kind of like taking a tour of Willy Wonka's chocolate factory but cooler, for adults and with beer!
You'll get to sit back, relax and enjoy a daytime drinking session and lunch too.
It's a crowd-pleaser that will appeal to every member of your buck's brigade who likes beer, which should be most of them.
You'll get to really know the breweries of Brisbane so you can look like an expert when it's your turn to show someone around the town.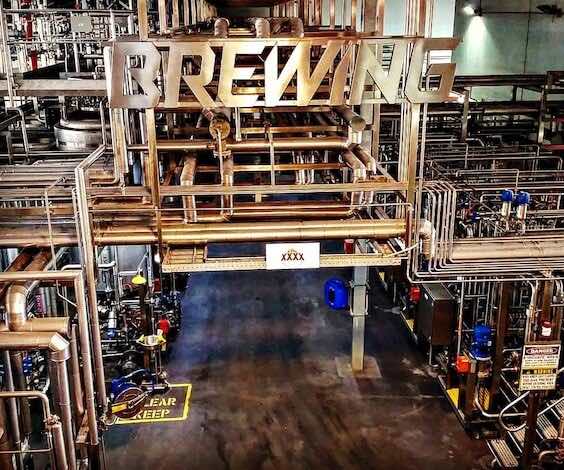 Making the most of your Brewery Tour in Brisbane
Brisbane is a great city for a buck's event not only for beer lovers but also for party animals and adrenaline junkies. Just check out all the cool stuff you can get up to when you throw your friend a Wicked Bucks party:
Brisbane VIP Nightclub Experience: No need to worry about how you're going to get your whole group into the nightclub or whether you're all dressed the part. Wicked Bucks takes the stress out of everything with a VIP entry, VIP booth booking, bottle and private waitress service. Why settle for simply going clubbing when you can go clubbing Wicked-style?
VIP Strip Club Buck's Activity: Take the VIP experience to the next level by taking it to one of the greatest places on the planet: the strip club. Roll through the sexiest strip joints of Brisbane with your crew and get celebrity treatment the whole time. The experience can include everything from VIP booth bookings and bar tabs to bottle service, private areas and stage shows.
In Room Bucks Party Brisbane: What if we told you that you could celebrate your friend's last night of freedom and party with hot girls WITHOUT even having to the leave your hotel room? Does it sounds too good to be true? Well, the In Room Bucks Party Bucks Activity can indulge a whole range of fantasies from topless waitresses to a strip show to whatever other fantasy you may have in mind. Try us! Relax and have a few drinks with the rest of your boys while our topless waitresses make sure you're all well taken care of.  
Brisbane Paintball Skirmish Bucks: Brisbane's hot days and green leafy scenery make for the perfect environment for a game of Brisbane Paintball Skirmish Bucks. Get dressed up in camouflage gear, pick up a paintball gun and chase your friends around a man-made battlefield letting rip (with paintballs, that is…).
Brisbane Go Karting Bucks Activity: There's no cart like a go kart. Go zooming around a man-made track on one of these fierce machines. Who will win? It's worth finding out.