Race Day Brisbane Bucks Party Idea
It's your mate's final weekend as a free-spirited bachelor. So get the boy's together, suit up and head down to the racetrack to place your bets, Wicked-style. We can help pimp up your race day in all kinds of ways, from the seriously wicked and stylish to something a little more laidback and simple. You like days out with the boys, wearing suits and placing bets – hopefully with fat wads of cash at the end of them.
Sounds like a top day out, right? Well, let us take it to the next level for you with one of our wicked packages.  We can organise a range of awesome extras including member's area access, hummer transfers and even a sexy wicked angel host to look after your drinks for the day. Feeling like celebrities, you and your mates can watch the race, cheer for the horse you've bet on, drink beers and soak up the sunshine.
Experience Overview
Saddle up for a big day
Suit up and place your bets
Check out some fillys (and the horses too)
Catering and beverage packages available
Don't let the Buck blow the whole wedding fund
Day drinking at its finest
Every punter dream
Get a Quote
Call for Info
5 Reasons to do a Race Day in Brisbane
It's a day out at the races with the boys – except with Wicked Bucks taking things to the next level.
You'll be outdoors in sunny Brisbane drinking beer. That's a fun way to spend the day already, and from there it's only going to get better.
If you're lucky, you might hit the jackpot on one of the horse races. How cool would that be?
Chances are there'll be gorgeous women at the races as well – and not just the ones that Wicked Bucks will arrange to roll with you.
It's an activity that you can combine with other activities. The races during the day and then maybe a VIP-style tour around Brisbane's best nightclubs and strip clubs that night.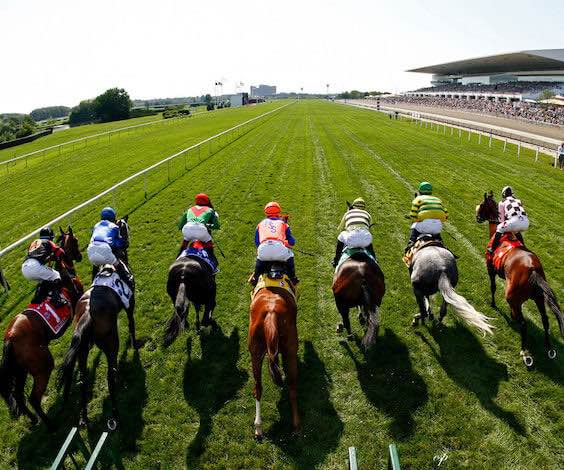 Making the most of your Race Day in Brisbane
Apart from days out at the races, Wicked Bucks has stacks of other activities to choose from for both night and day. Some of them are buck's party classics that are sure to please most of your group while others are a little quirky. But there's something for everyone:
Barefoot Bowls and BBQ Brisbane Bucks Party Idea: Like our Race Day Out activity Bucks Activity combines the blokey traditions of beer and horse racing, this activity combines two equally mighty blokey traditions: barbeque and lawn bowls. Kick your shoes off, throw back some beers in the sun and unwind with some bowls barefoot-style with or without a big night later on.
Sumo SuitBucks Party Idea Brisbane: If you want to turn your buck's party into high comedy, our sumo suits should do the trick. Put one on, watch yourself transform into a big, fat warrior and start your own round of Wrestle Mania.
Pillow Fighting and Jelly Wrestling Brisbane Bucks Party Idea: This one is even more unusual than the Sumo Suit Party Idea. But don't worry, it's far sexier. Instead of you and your mates, the jelly wrestling will be done by gorgeous girls who may also indulge in a spot of pillow-fighting as well. You get to stand back, observe and enjoy.
Brisbane Bucks Party Idea Golf Day: Love a game of golf? Spice it up Wicked Bucks-style with some gorgeous golf bunnies thrown in. They'll either help your game or just distract you but either way it's sure to be an improvement on an ordinary game of golf.
Deep Sea or Calm Water Fishing Bucks Party Idea: Which one would you rather fish in? Deep sea? Or calm water? It's up to you with our Brisbane Bucks Fishing Activity which provides yet another classic blokey activity for you to enjoy on your mate's last weekend of freedom. Go on, sink a line in.