Golf Day Brisbane Bucks Party Idea
You might love golf. You might even see yourself as a bit of a Tiger Woods. But have you played golf the Wicked Bucks way? With a pair of sexy wicked bunnies being your caddies on the course, you're sure to have an unforgettable game. If you can keep your eyes on the ball while you're teeing off, that is! Get in touch with the party planning girls for the best Brisbane bucks packages tailored to suit you.
Golf: it's the ultimate gentleman's game, which makes it a perfect buck's party game for you and your friends. Pull on your plaid shorts and high socks (if those are your thing) and enjoy your very civilised day on the green grass of one of Brisbane's finest golf courses complete with the company of a pair of beautiful, buxom golf bunnies.
Experience Overview
Golf Bunnies to serve you throughout the game
Hope you've been working on your swing
Onsite bar
Relaxed competition
Club and ball hire included
Show off your ball skills
Time to par-tee!
Get a Quote
Call for Info
5 Reasons to have a Golf Day in Brisbane
Spend the day in Brisbane enjoying sunshine, fresh air… and hot babes.
Practice your golf swing in a friendly yet competitive environment. Being good at golf only helps your image of being a suave sophisticated man-of-the-world (which, of course, is exactly what you are).
Golf is also a good male bonding activity, so it's sure to go down well for your buck's party.
If you're more of a day person than a night one, this activity lets you see the sun and won't leave you with a hangover the next day.
You can play a round of golf during the day and then go out at night and explore some of Brisbane's excellent nightlife options (for more on that, see below).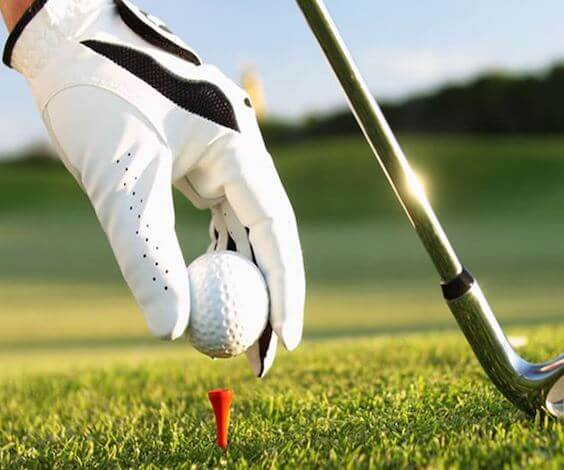 Making the most of your Golf Day in Brisbane
One you've finished golfing at one of Brisbane's best courses, there are a lot of other things you can do in Queensland's action-packed capital city.
Here are some suggestions to get you started:
FOR CLASSY GENTS: As well as golf, Wicked Bucks has plenty of other activities for the sophisticated stud on a buck's weekend. The Brisbane Bucks In Room Poker Activity will bring professional casino-style poker tables along with cards, chips and equipment to your doorstep along with topless waitresses and a beautiful topless poker dealer who knows the game and how to play it like the back of her hand.
If you feel like getting out of the apartment but still want to maintain a bit of privacy, try the Brisbane Bucks High Rollers Poker Activity which allows you the same experience while you relax in a private room called the Millionaire's Room in one of Brisbane's hottest adult entertainment clubs (and believe us, Brisbane has some red-hot adult entertainment clubs). Classy indeed.
FOR PARTY ANIMALS: Brisbane is a fantastic city to party in, so you're in luck! Those who want to see some of the best pubs and clubs this city has to offer in one eventful night should book the Brisbane Club Crawl – Party Tour Bucks Activity which will give you a look at some of the city's very best pubs and clubs, accompanied by sexy hosts.
FOR THRILL SEEKERS: Here at Wicked Bucks we have a wide range of activities designed to get your heart racing and your adrenaline pumping. Try the Sky Diving Bucks Activity, the Jet Boating Bucks Activity or the Go Karting Bucks Activity to feel the need for speed.
FOR HORNY DEVILS: There are so many Wicked Bucks activities that feature gorgeous girls as part of the package, you can basically take your pick! But if you're feeling really thirsty check out the Brisbane Bucks Stripper Activity, the VIP Strip Club Bucks Activity or the Topless or Nude Waitress Bucks Activity. Hot stuff, baby!