Clay Pigeon Shooting Brisbane Bucks Party Idea
What's that in the sky? Is it a bird? Is it a plane? Nah, not quite. It's a clay disc… and it's your job to shoot it. Also known as Inanimate Bird Shooting, Clay Pigeon Shooting allows you to test your hand-eye coordination and hunting skills, but no actual birds need to get hurt in the process.
It's your buddy's final weekend of bachelorhood and you're having a day out enjoying the Brisbane sunshine. It's also your first time holding a gun. You think you'll be a natural with it. After all, you've watched enough action movies. You point your gun at one of the clay discs flying through the sky and fire. You got it! You watch it burst into pieces… and then see how well your mates are going with the activity.
Experience Overview
Ready, ain, fire!
Expert instructors
Excellent task of hand eye coordination
Bring a quick witt because sledging is encouraged
Gun and ammunition included
Lock'n'load
Mini competition
Get a Quote
Call for Info
5 Reasons to go Clay Pigeon Shooting in Brisbane
You can fire a gun in public and it's safe and legal.
No birds have to die, just bits of clay that deserve it.
You can turn it into a competition and see if you can shoot more than your mates.
It's a good daytime activity that will get you pumped up for a night in Brisbane when the sun goes down.
Try out your reflexes, your powers of observation and your hand-eye coordination – all very useful skills to have – in a fun way.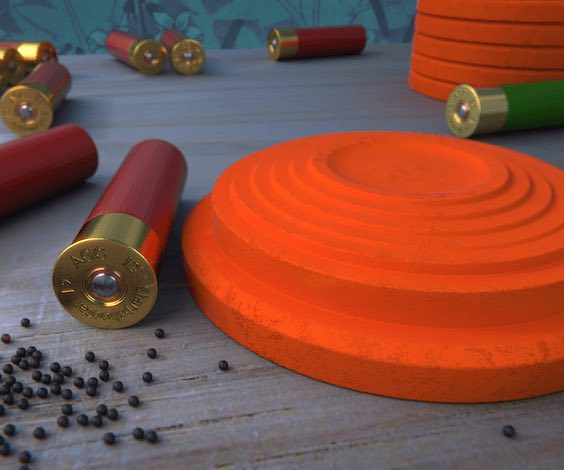 Making the most of your Clay Pigeon Shooting in Brisbane
Wicked Bucks Brisbane has a whole selection of fun and surprising activities to choose from, and shooting at clay pigeons is just the beginning.
Brisbane Bucks Shooting: Maybe you've got a taste for shooting now and you're eager to fire a gun again? Take your buck's party crew and head to one of Brisbane's best shooting ranges, where you can enjoy some target practice in a safe environment. Load the bullets into your Wicked-worthy weapons and feel the adrenaline rush as you pull the trigger.
Brisbane Paintball Skirmish: Swap bullets for paint as you get out among the sunshine and forests of Brisbane for a round of paintball. Dressed in camouflage fatigues, get ready to make your way around the man-made battleground taking aim at your friends and squirting them with balls of paint.
Brisbane Barefoot Bowls and BBQ: Put the guns down, put on some shorts and pick up a lawn ball for an activity that upholds two time-honoured manly traditions: bowls and BBQ. Test your skills on the green then kick back, drink some beer and eat some snags.
Brisbane Go Karting: This beaut of an activity combines the innocent childlike fun of a go kart ride with the testosterone-releasing thrills of being able to tear around a racetrack on a state-of-the-art mean machine. These European bad boys are designed for 24-hour endurance so you can go, go, go!  Feel yourself drifting, sliding, getting air and beating your buddies in a race.
Brisbane Golf Day: Fancy a game of golf on one of Brisbane's scenic golf courses? Of course you do! Now take it to the next level with some fun-loving, gorgeous golf bunnies thrown in to make your game a whole lot more…erm… exciting. Haha.
Brisbane Sky Diving: Okay, you're a thrill-seeker. We get that. You love shooting guns. Love paintball and go karting. You love the thrill of adrenaline whenever you do something totally wicked and bad-ass. Well, this activity is one of the big ones for thrill-seekers. Throw yourself out of a plane (with a person who knows what they're doing strapped to your back) from 15,000 feet and experience free-fall before making your landing on a beach north of Brisbane.