Jelly Wrestling Brisbane Bucks Party Idea
Here at Wicked Bucks we can take your friend's buck's weekend to strange (yet sexy) new frontiers with our Jelly Wrestling activity. Watch seriously hot babes battle for dominance in a pool full of jelly.
In fact, you'll probably wish it was your buck's party. Feeling jelly, much? Get ready to see jelly in a way that you've never seen it before: at its sexiest and most fascinating.
 You might think you know all about jelly because you had some with your ice-cream when you were a kid. But as Beyoncé would say, are you ready for THIS jelly?  
In a pool filled with the colourful confectionary, buxom bikini-clad babes (hey, better than your friend Calvin in his undies, right?) battle it out, livening up the buck's party and making jelly suddenly seem a lot more arousing than you remember.
Experience Overview
Wildest, wettest entertainment
Wrestling arena setup included
Gorgeous girls get down and dirty
Sit back and cheer on the event
Watch the Buck's jaw drop
Enjoy the spectacular view
It will be a slippery sight to see
Get a Quote
Call for Info
5 Reasons to have Jelly Wrestling in Brisbane
You might have never seen jelly wrestling in your life before. You might not ever see it again. But when you see it this time, you'll be glad you did. It's a sight to behold!
The chicks are hot. And if you're lucky, they might even pull you into the pool and get you involved.
It's a very unique sport (to say the least) that's also fun to watch!
It's also a buck's party classic and a crowd pleaser that your whole crew is sure to enjoy.
For the ultimate buck's weekend, it's an easy activity to combine with a whole host of other activities (more on that below).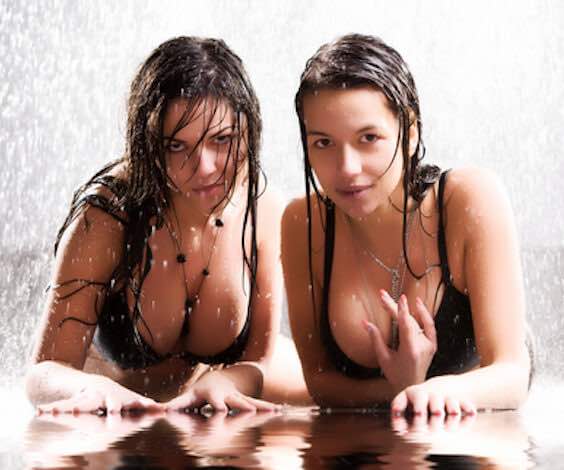 Making the most of your Jelly Wrestling in Brisbane
So you've decided to say farewell to your friend's last weekend of bachelorhood with a buck's party in Brisbane, and you'd like to know what else is going on in this city? Well, we think you'll be pleased with the options. Brisbane has a truckload of buck's party-worthy activities for those who love parties, games, strippers, nightlife and more.
Our Wicked Bucks Angels are on hand to make sure that everything runs smoothly for your buck's weekend. These hotties can be hired for boat cruises, kidnaps and even sumo wrestling.
Whoa? Wait a second – sumo wrestling? Did you read that correctly? Yeah, you did.
The Bucks Party Sumo Suits Idea Brisbane lets you transform your buck's party into something that's maybe even more surreal than a jelly wrestling match.
You and your mates can feel like sumo stars as you put on sumo suits and transform from your usual trim, taut and terrific selves into big chunky sumo mofos ready to kick some butt.
Okay, maybe that's not your thing. Go Karting Bucks Activity and Brisbane Paintball Skirmish Bucks are buck's weekend classics that are sure to please even your fussiest friends. Who could object to tearing around a racetrack in a Go Kart or running through a field stopping to hide behind obstacles as you shoot paintballs at your friends? These manly activities will get your adrenaline flowing and release your pent-up testosterone even as they give you a laugh.
If you really want to feel the blood pumping through your veins, the Brisbane Bucks Skydive Activity is certain to please even the most hardened thrill seeker. There's no rush that quite compares to jumping out of a plane. Then there's the Brisbane Kidnap the Buck Activity which makes you the main character in a kidnapping tale as two very, very hot girls nab you. See, never a dull moment with our Brisbane games and adventures.