Kidnap the Buck Brisbane Bucks Party Idea
Does your buck have a secret (or not so secret) desire to be dominated? Does he want to give up control in the safest and most fun way possible? Well, being kidnapped by two beautiful buck's babes should do the trick!
This idea is a Wicked Bucks original and once you witness it in action, you'll see why we're called Wicked! Farewell your buddy's final days of bachelorhood with an activity he'll remember forever… to say the least. Get in touch today with our specialist bucks party planners for a custom activity package tailored to you.
Two hot, cheeky girls rock up at the door of the hotel or house. But they're NOT strippers (no chance of that). They're kidnappers. Dressed in sexy policewoman outfits with handcuffs and a whole bag of goods, they'll demand everyone hit the deck, pat you down and then make your buck the focus of their attention.
They'll handcuff your boy, blindfold him, dress him in the most ridiculous items they can find and take him for a ride. You'll follow along as they march him through a very public area in the middle of Brisbane until you've all arrived at the destination, which may be a V8 jetboat ride, pub crawl or boat cruise.
Experience Overview
Babes ready to dominate
Comes with Buck paraphernalia
Watch the Buck humiliated
Nothing like the element of surprise
Make sure to keep your camera handy
Great content for wedding speeches
Let's just hope he likes a woman in charge
Get a Quote
Call for Info
5 Reasons to choose Kidnap the Buck in Brisbane
It's unique. It makes an evening at the strip club (as much fun as that is) look very commonplace by comparison.
It's fun and it's amusing. Just wait until you see what these beauties deck your buck out in.
It's a chance to roleplay the fantasy of being dominated by two very sexy female cops.
Your mate will remember it and probably thank you for it.
It's a chance to see the sights of Brisbane and to watch your mate get humiliated in front of them.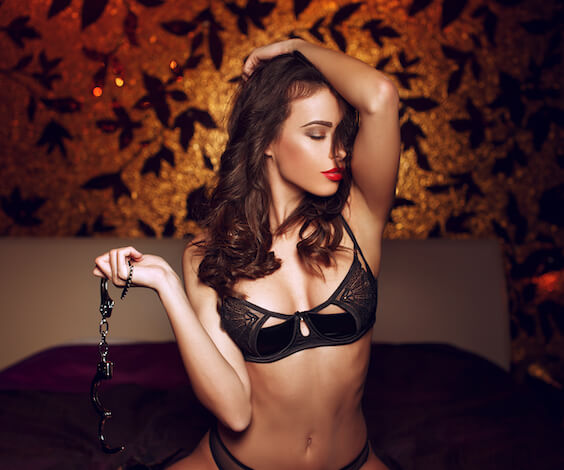 Making the most of your Kidnap the Buck Experience in Brisbane
Kidnap the Buck is just one of the many action-packed and unforgettable experiences you can get up to during a buck's weekend in Brisbane, Queensland's capital. There are many more and you're sure to find something from our range that will suit you and your buck's party.
Maybe you really want to feel your blood pumping, really want to feel alive? For true adrenaline junkies, the Brisbane Bucks Skydive Activity can't be beaten. Go jumping from an airplane at 15,000 feet, experience the thrilling terror of free-fall and, once your parachute opens, land gently on a beautiful beach North of Brisbane and take home your photos for bragging rights.
It's an experience that lasts a lifetime. For some fun with the boys that isn't quite so hair-raising but definitely involves thrills and getting active, try the Go Karting Bucks Activity, the Brisbane Paintball Skirmish Bucks or the Jet Boating Bucks Activity.
These activities are classic weekend activities for fun-loving outdoorsy types and are guaranteed to energise you. And in Brisbane the sun is usually out, the skies are blue and the weather is hot. Perfect weather for spending time outside and working on your tan (if that's your thing).
You may have never fired a gun before, but there's a first time for everything and you can experience your first time doing that in Brisbane. The Gun Shooting Bucks Activity lets you take aim at a target and see how handy you are on the trigger. Same deal with the Clay Pigeon Shooting Bucks Activity, which gives you the chance to unload your bottled-up frustrations on some helpless hunks of clay. Bang bang!
Of course, if you'd prefer a more traditional buck's night or buck's weekend experience there are lots of options there too. They include the Club / Pub Crawl Bucks Activity, the VIP Nightclub Experience or the VIP Strip Club Bucks Activity.